When it comes to appealing to the ladies, Adam Levine takes the crown [1]. And now the sexy star is giving a real gift to women: a line of easy Summer styles for Kmart. And he's not the first star to get on the designer track.
From Solange Knowles's colorful footwear venture to Chloë Sevigny [2]'s ultrapopular Opening Ceremony lines (which continue to show at Fashion Week!) to Lindsay Lohan [3]'s infamous onetime turn as Ungaro designer and Rosamund Pike's LK Bennett bags, check out the fashionable stars who've tried their hand at designing.
Source: Getty [4]
Adam Levine For Kmart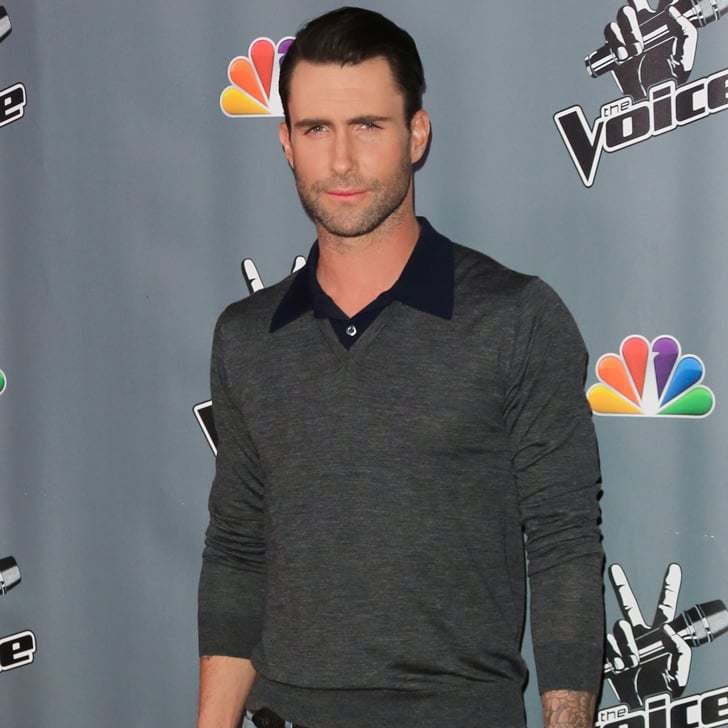 Playing off the success of his initial line for Kmart — which featured menswear — The Voice's Adam Levine is bringing his sexy styles to the ladies.
Adam Levine For Kmart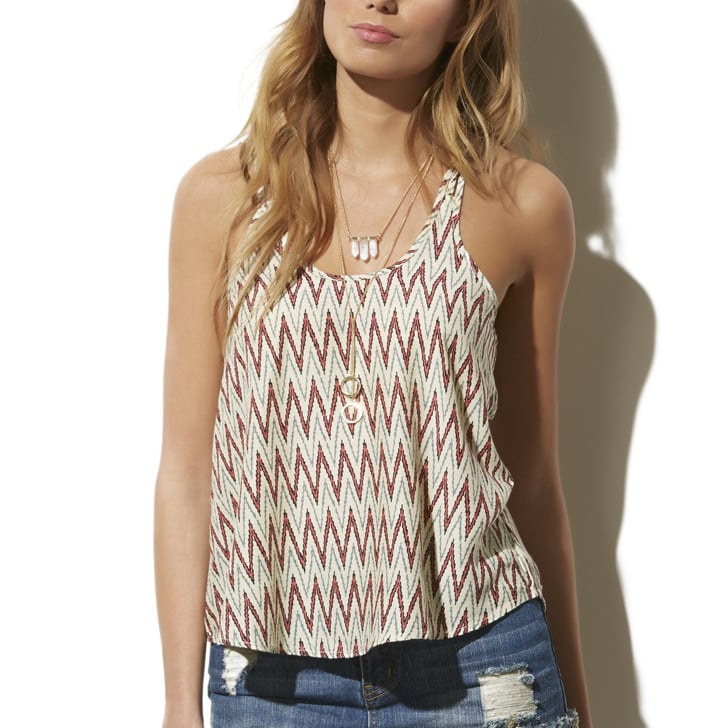 The label of breezy styles has "Summer" written all over it, with denim cutoffs, lightweight jewelry, and airy tanks [5] ($15).
Solange Knowles For Puma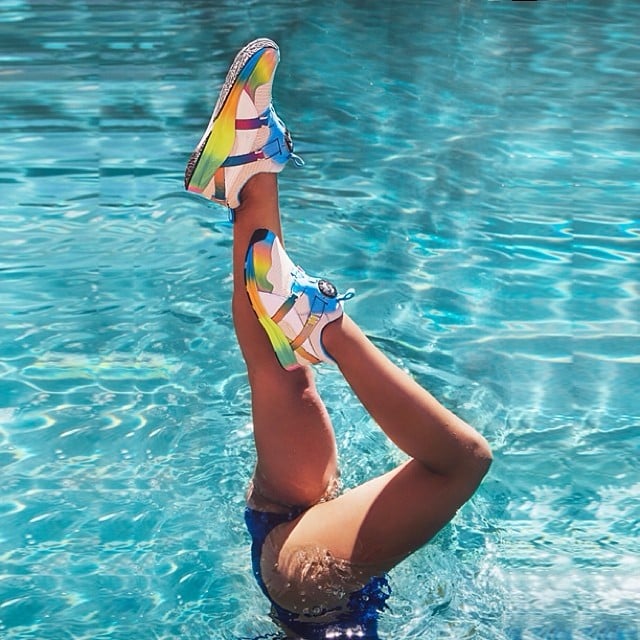 Solange Knowles revealed her new position as the art director and creative consultant for Puma via Instagram [6] in late November. Her first project for the brand was the Girls of Blaze Disc collection, which includes four artists' interpretations of the classic Puma Disc Blaze shoe. The sneakers will make their debut in February 2014 — and Knowles hinted that there's more from the collaboration to come. "This has been a dream job, and the ride has just begun!" she wrote.
Source: Instagram user saintrecords [7]
Cameron Diaz For Pour La Victoire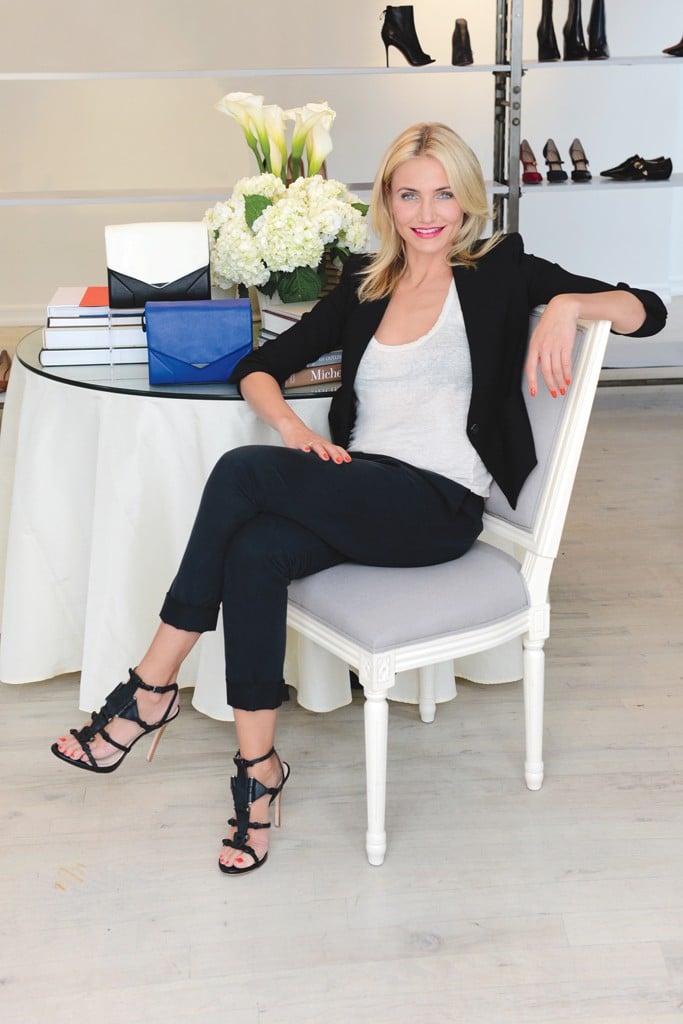 In July, Cameron Diaz [8] was named [9] artistic director of Pour La Victoire, giving fans of the leggy star the opportunity to emulate her footwear style come Spring. "Cameron's Picks" for Fall and Holiday will roll out earlier, as well as a Jessica Hart campaign, where she was seen on set.
Source: WWD [10]
Rosamund Pike For LK Bennett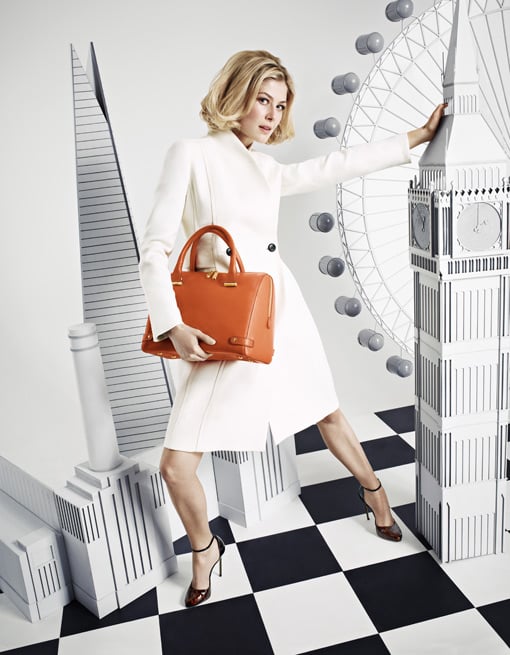 Rosamund Pike worked closely with the LK Bennett design team for six months to create her Autumn 2013 collection. "I think having a handbag is about feeling that you are holding a little bit of luxury and hopefully that is what this bag will offer," she said.
Source: LK Bennett [11]
Rosamund Pike For LK Bennett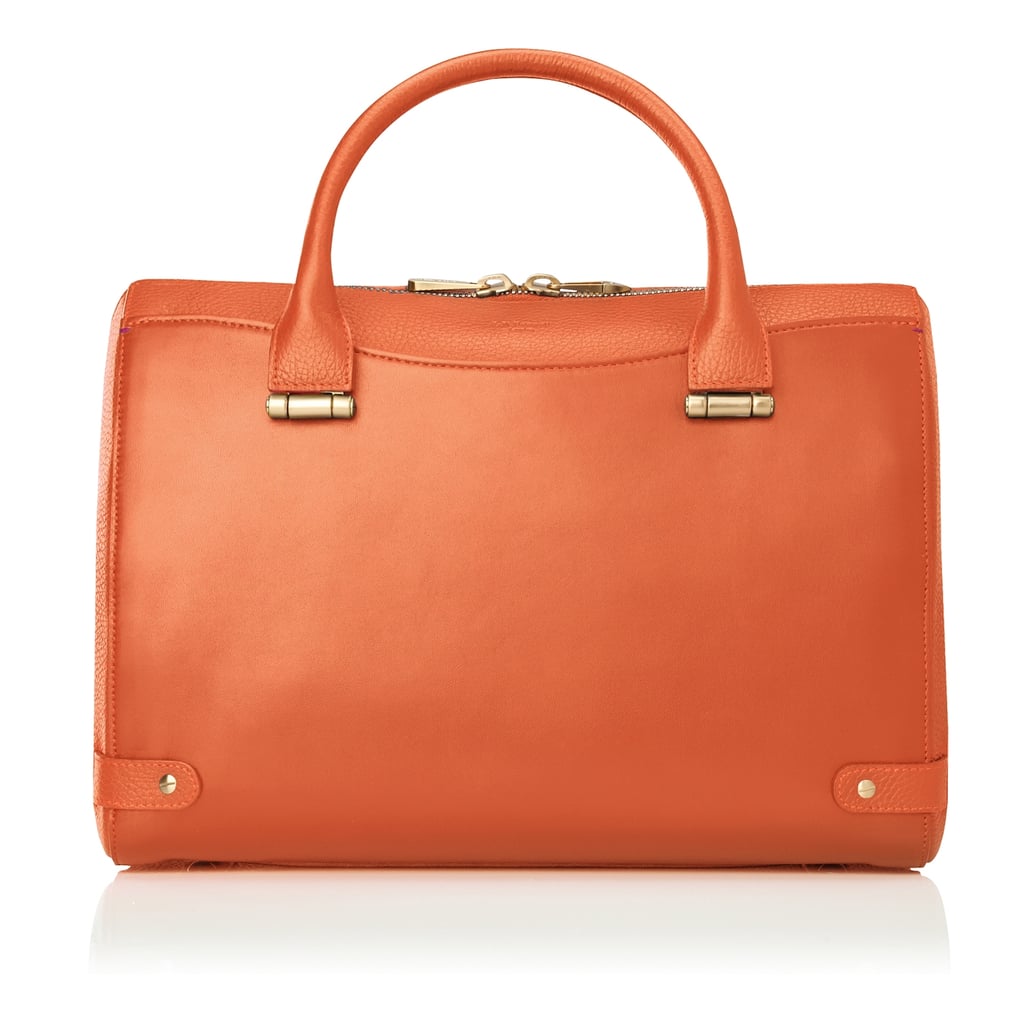 This Italian calfskin leather bag comes in rich autumnal hues including olive green, black, and this muted orange.
Source: LK Bennett [12]
Rihanna For River Island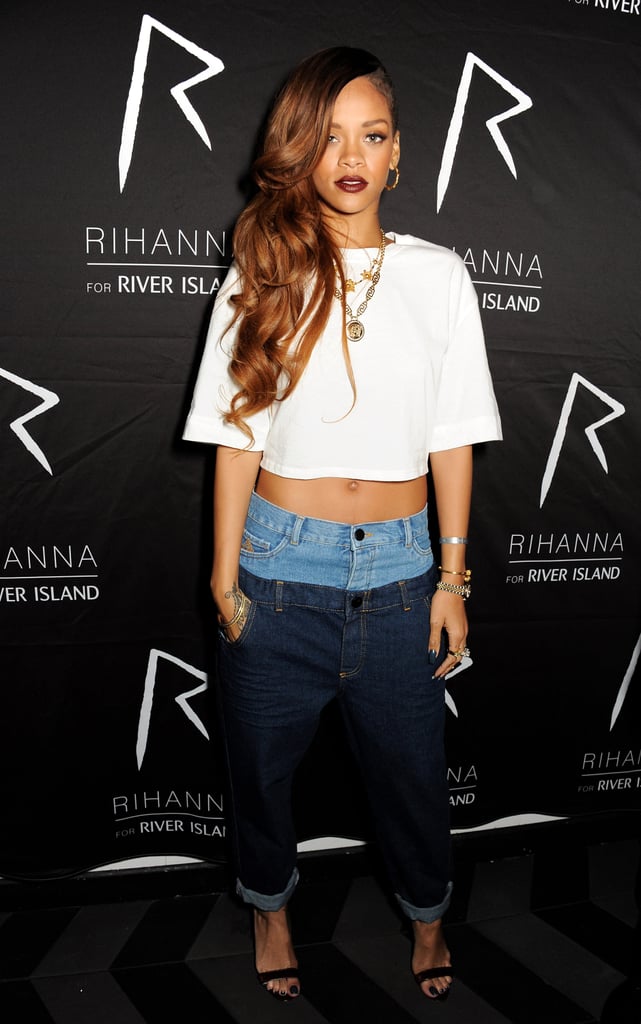 Rihanna [13]'s dressed-down style was a fitting match for the casual, gritty vibe of British brand River Island. And good news: if you loved the first batch of designs from March, get ready for round two. River Island just announced [14] the Fall collection will be available Sept. 12. Of the line, the label's co-designer Adam Selman promises, "We had a lot more fun this time round."
Rihanna For River Island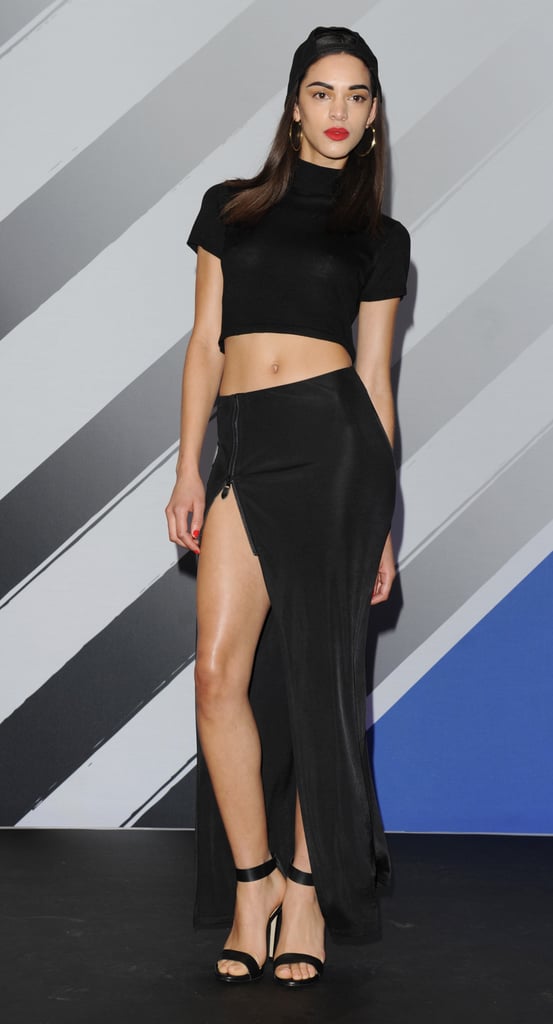 We could totally see Rihanna [15] in this sporty two-piece look.
Taylor Swift For Keds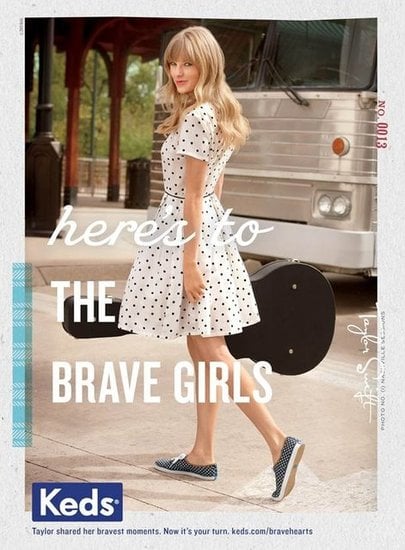 If there's anything more classic-Americana than Taylor Swift [16] and Keds, we've yet to hear of it! The fit must have been a good one, because Keds is kicking up the shoe collaboration with a second line for Fall — this time 17 designs — available in July.
Source: Keds [17]
Taylor Swift For Keds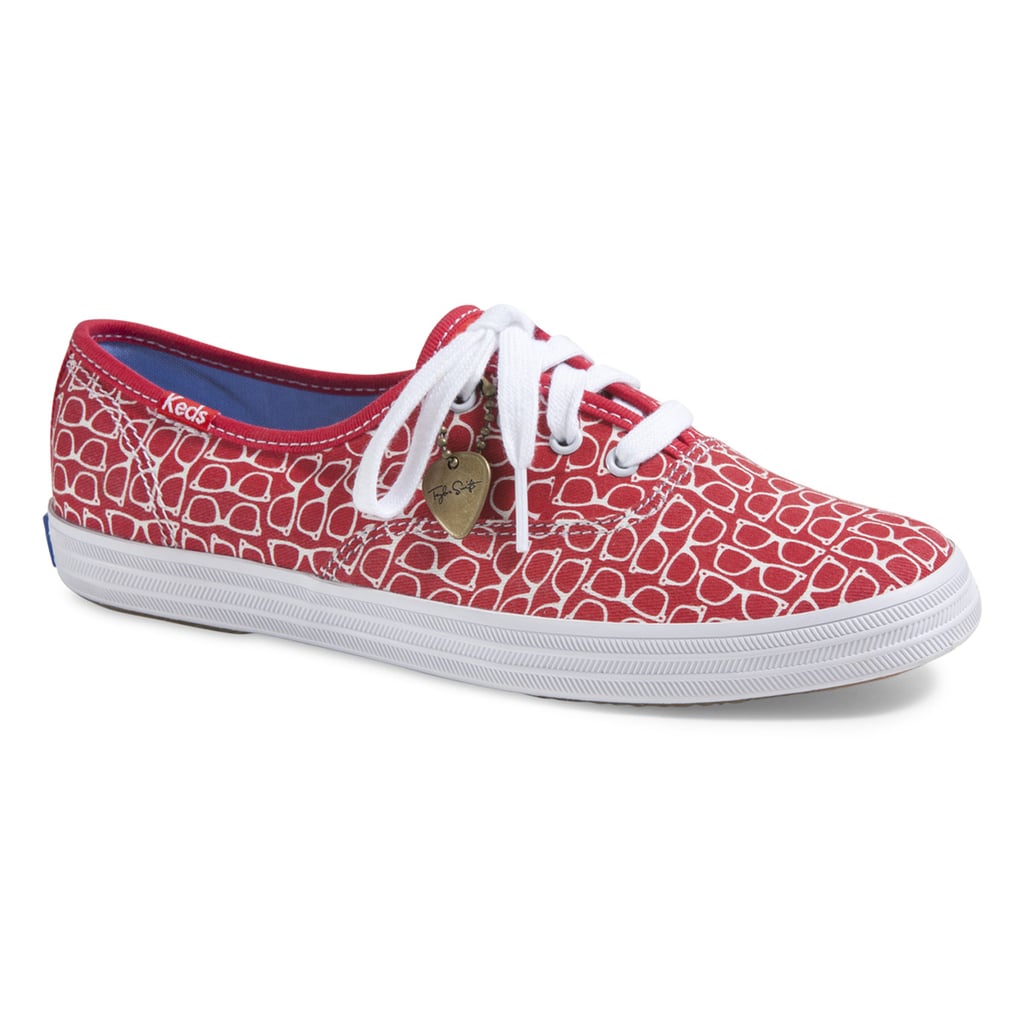 Many of the kicks featured quirky prints in the color red, naturally. (It's Taylor's favorite.)
Source: Keds [18]
Beyoncé For H&M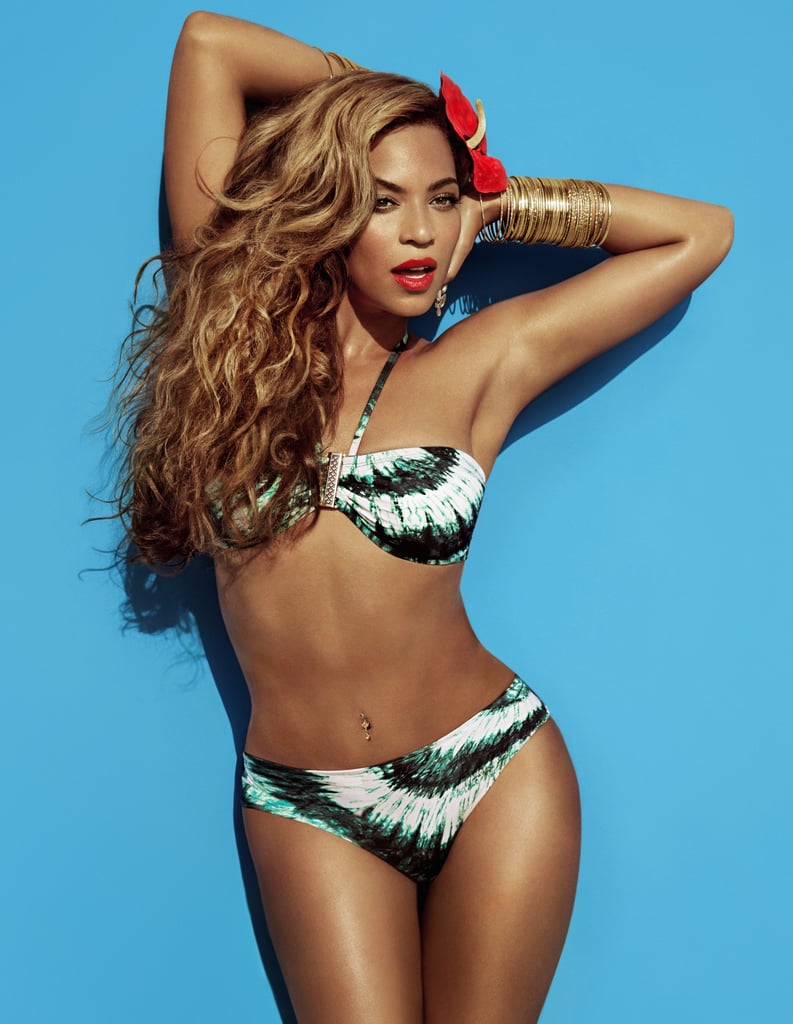 Beyoncé both starred in the H&M campaign and collaborated on the coveted beachwear designs. If we'll look half as good in the swimwear, sign us up! The enticing ads — which definitely weren't airbrushed [19] — gave us a taste of Summer earlier this year in April.
Source: H&M [20]
Chloë Sevigny For Opening Ceremony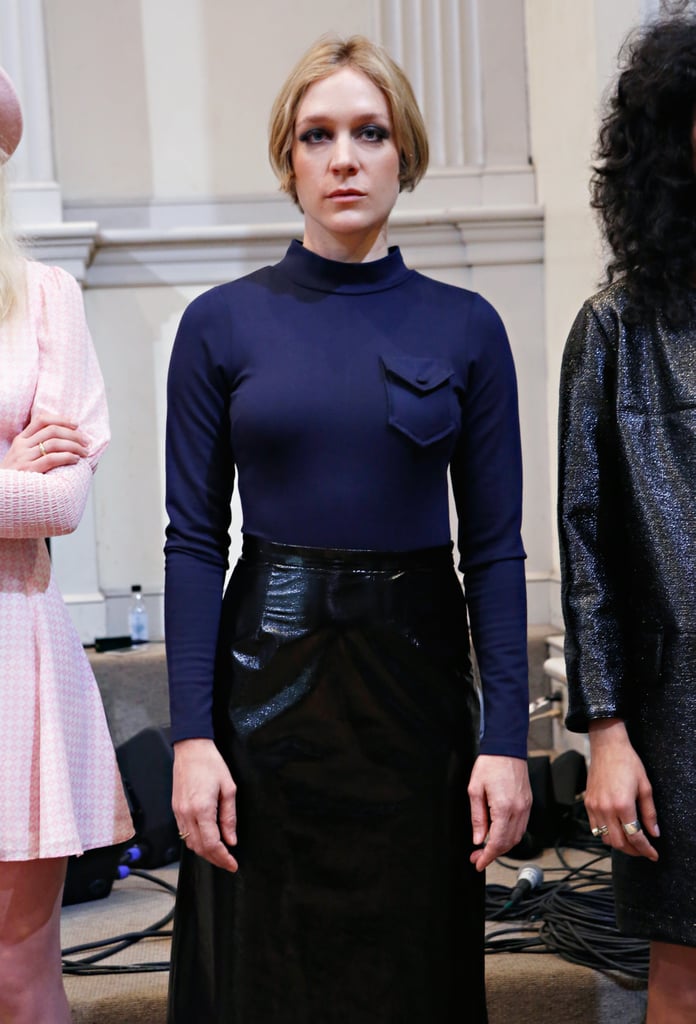 Chloë Sevigny [21] got in on the act for her latest Opening Ceremony foray (which has been going strong since 2008). In keeping with the retro protest theme, she stood in with the models at her Fall 2013 presentation.
Chloë Sevigny For Opening Ceremony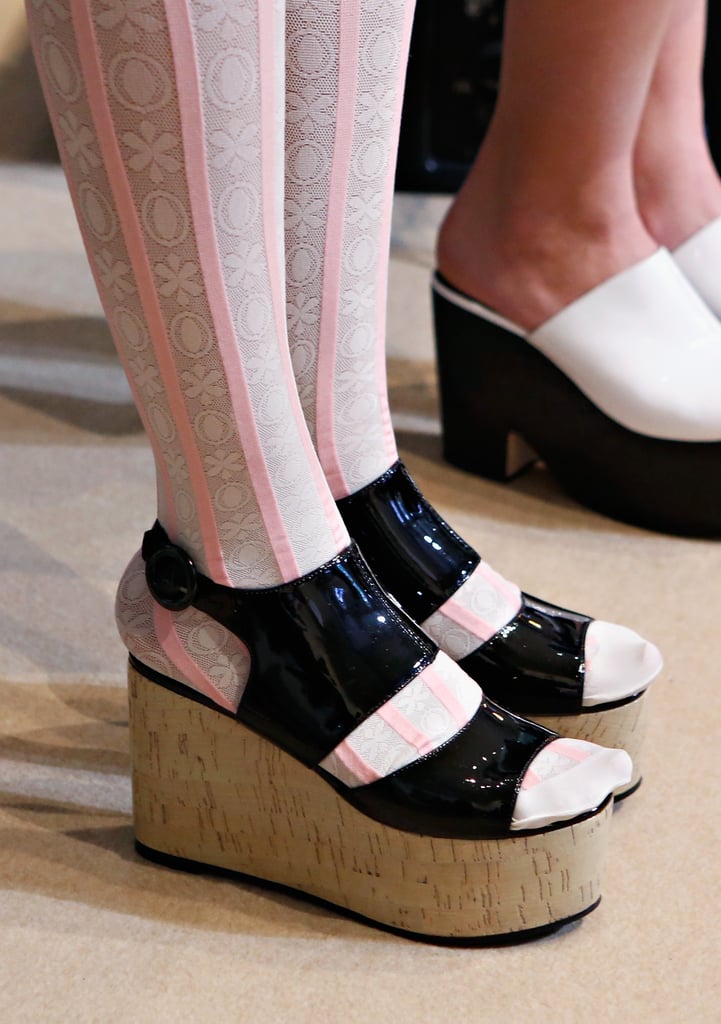 Striped stockings and patent leather platforms? We could totally see this look on Chloë!
Nicole Richie For Impulse
Already a designer of accessories and clothing (House of Harlow and Winter Kate, anyone?) and a celebrity style favorite, Nicole Richie [22]'s affordable line for Impulse at Macy's was a natural fit. The 25-piece collection hit stores in September 2012 and ranged from $49 to $149.
Nicole Richie For Impulse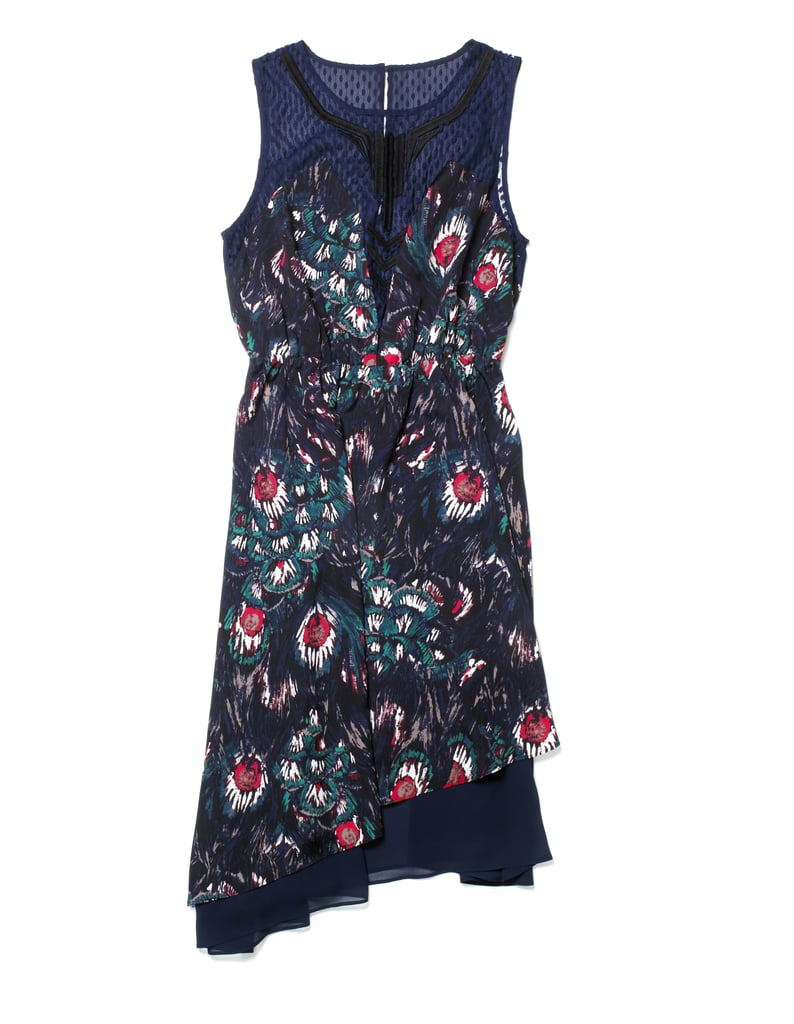 A boho print and draped silhouette truly said "Nicole."
Source: Macy's [23]
Lindsay Lohan For Emmanuel Ungaro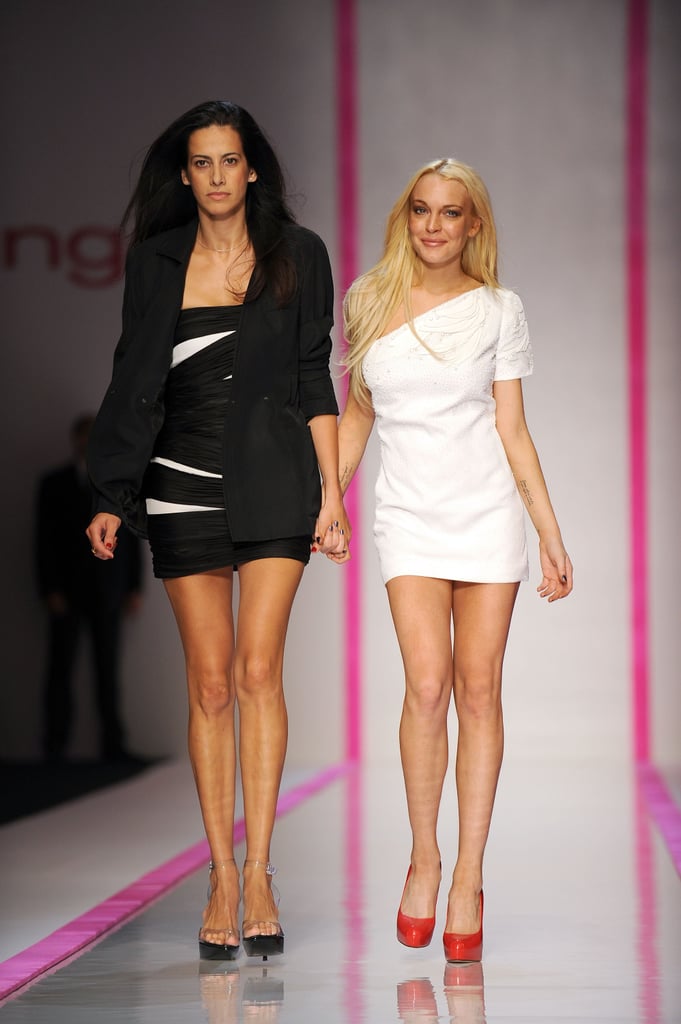 Lindsay Lohan [24] triumphantly marched down the runway with Ungaro's soon departed designer Estrella Archs after her first (and last) collection as the label's artistic advisor at Spring 2010 Paris Fashion Week.
Lindsay Lohan For Emmanuel Ungaro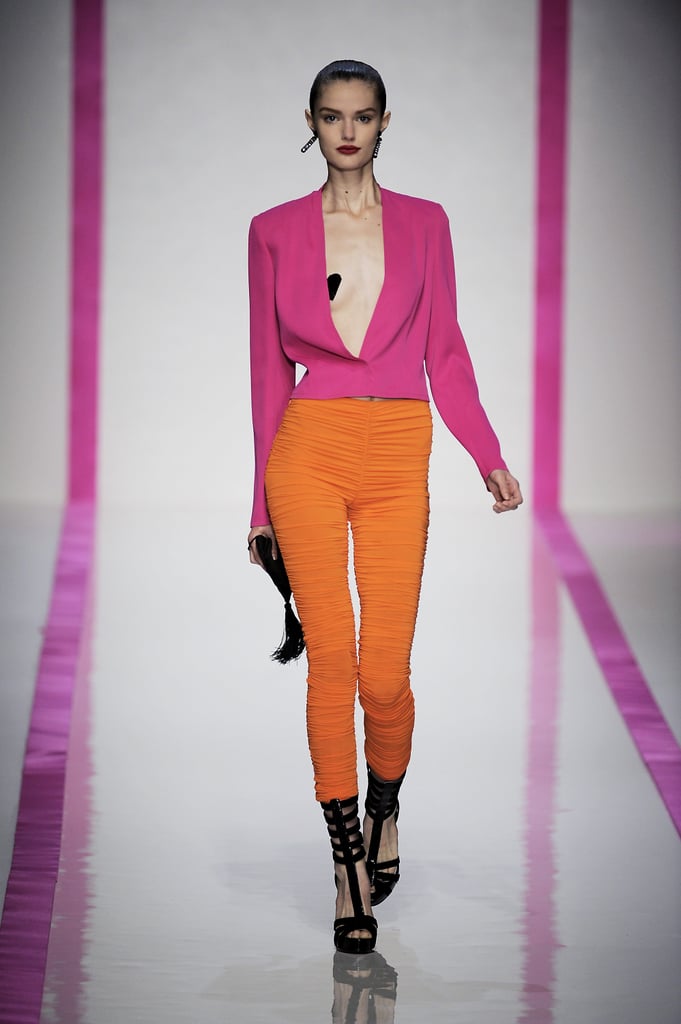 Never one to avoid a risk, Lindsay's bright colors and heart-shaped pasties were a lot for the audience to take.
Bitten by Sarah Jessica Parker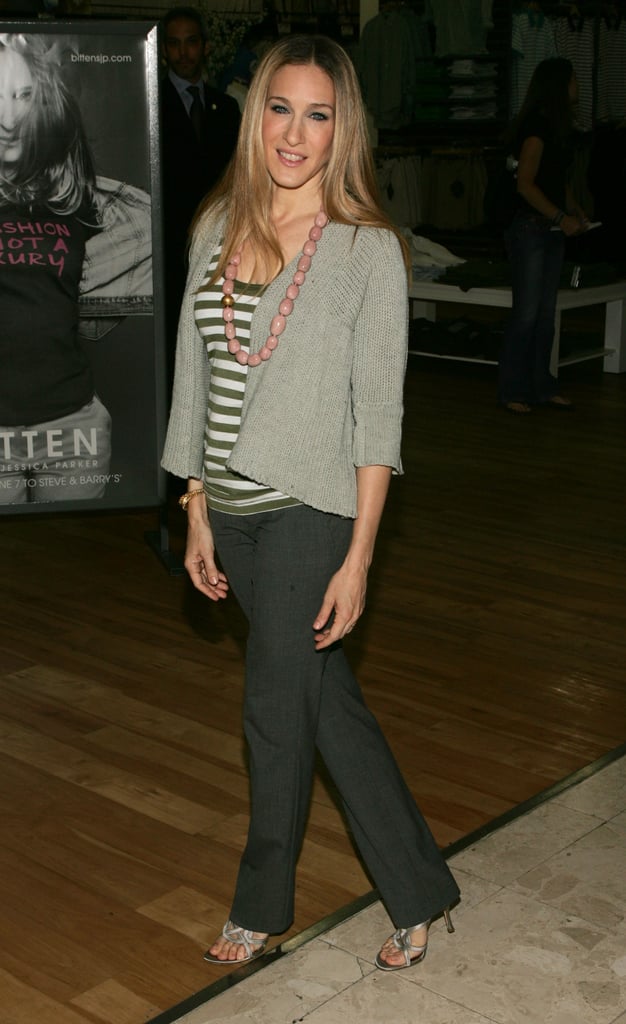 Sarah Jessica Parker [25]'s a fashion icon, so Bitten and the subsequent collaboration with Steve & Barry's (which offered dresses as inexpensive as $9 in June 2007) should have been as big a hit as Sex and the City, but they weren't commercial successes. Fortunately we have a forthcoming line of shoes [26] to look forward to!
Bitten by Sarah Jessica Parker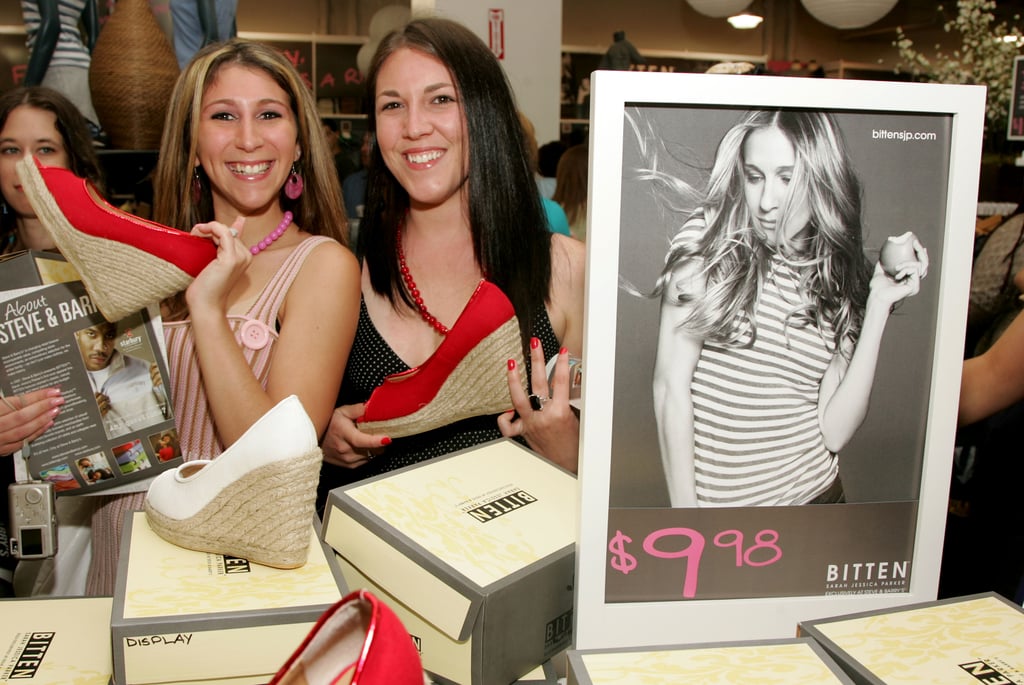 Of course, Bitten's footwear was the fan favorite for SJP's loyalists.
Kate Moss For Topshop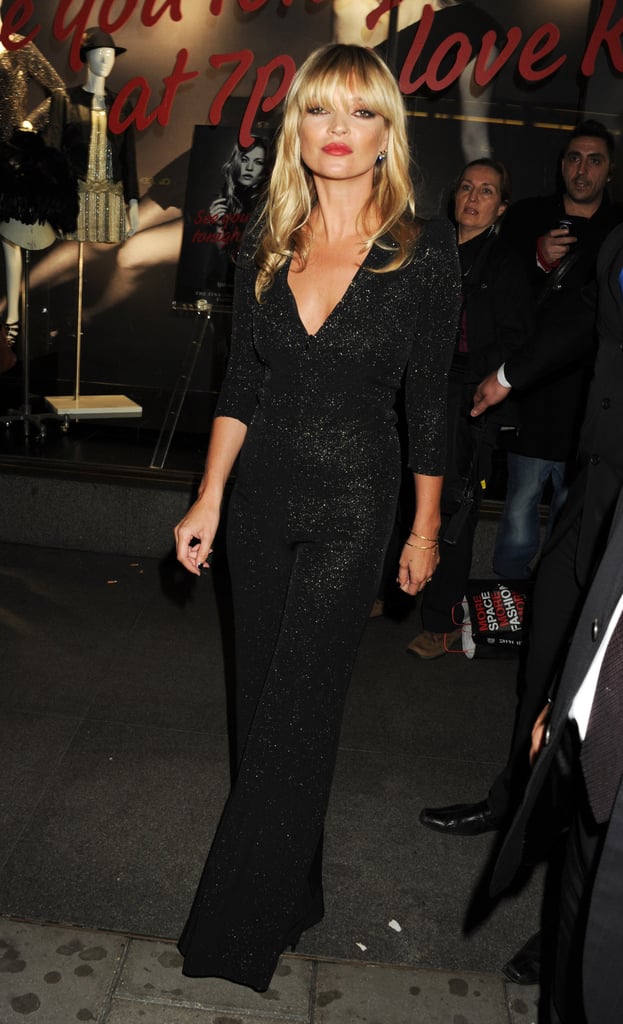 Kate Moss [27] is as much a part of the British landscape as Topshop, and together they teamed up for a whopping 14 successful lines. The final collection hit stores in November 2010 with all the momentum of the first one in 2007.
Kate Moss For Topshop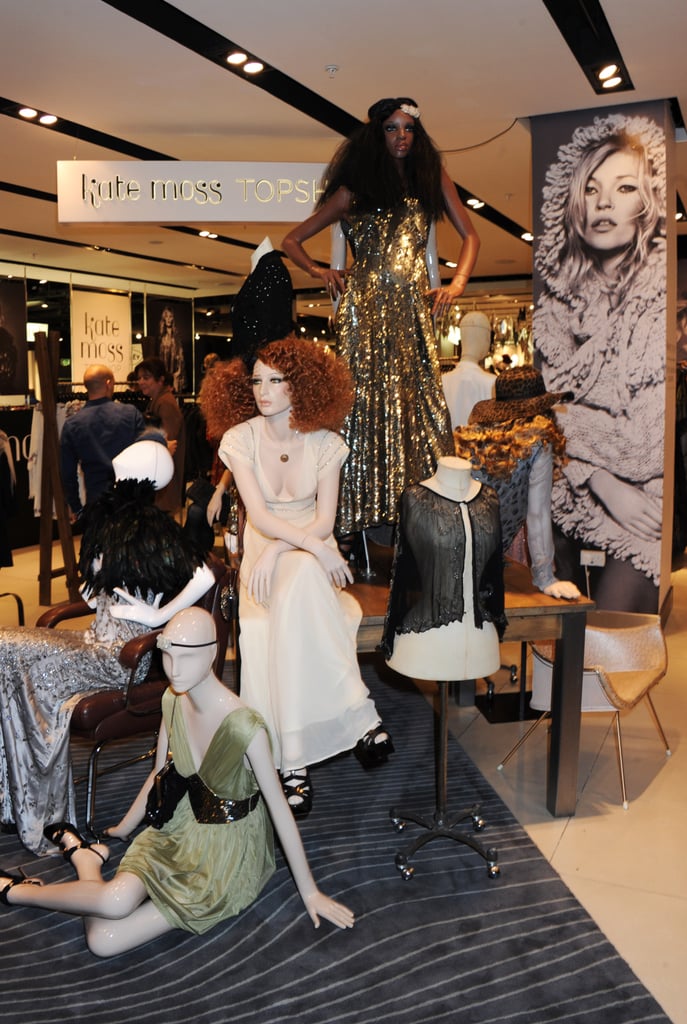 In her final collection, Kate showcased the sort of laid-back red carpet wear that's become a part of her style identity.