Celebrity Fashion Quiz 2010-01-09 16:27:22
CelebStyle Smarts
Like us on Facebook
Celebrities everywhere are busting out their sharp outerwear for the Winter chill. This week, Victoria Beckham stayed cozy in a fur chubby, while Ashlee Simpson covered up in a sleek black coat. Marion Cotillard, however, shed her jacket for a red carpet affair. How well were you paying attention to what this week's celebs were wearing?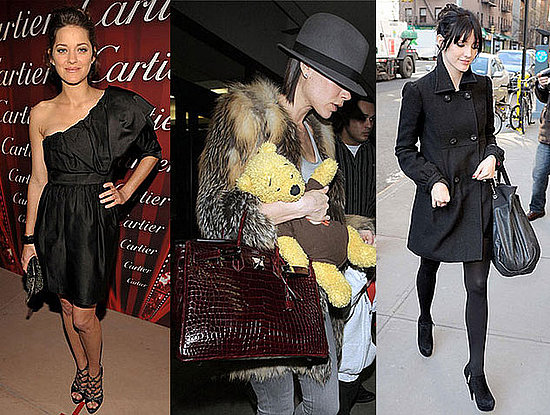 CelebStyle Smarts
Who made the fur chubby Victoria Beckham wore at the airport?
What kind of coat did Ashlee Simpson wear in NYC?
Who made the studded clutch Marion Cotillard wore with her Elie Saab dress?
What color blazer did Kate Beckinsale wear with her acid leggings?
Which retailer made Ashley Greene's white sweater cardigan?
Link Love