Celebrity Fashion Quiz 2010-06-12 08:01:22
CelebStyle Smarts
With so many parties to attend, celebs sported Fab event-worthy ensembles all week long. We took you through the stylish stars at the MTV Movie Awards, but elsewhere, from the streets of LA to more glam poolside parties, our favorites were spotted, killing it with looks we love. Let's see if you were paying attention.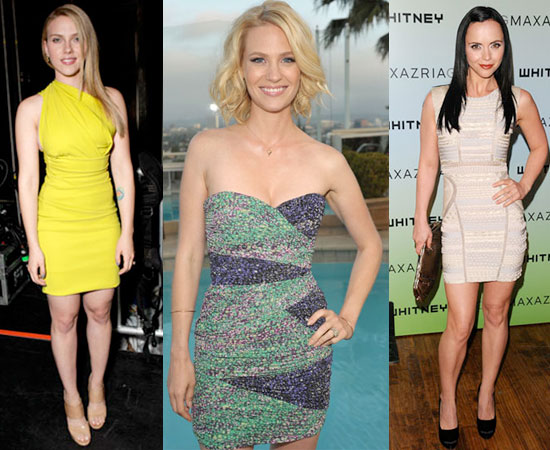 CelebStyle Smarts
Diane Kruger was spotted strolling the streets in a hot floral dress and sandals sporting what detail?
Who was the designer behind Christina Ricci's LWD?
January Jones complemented her sexy (and affordable) strapless mini with what kind of footwear?
Scarlett Johansson dazzled in a neon one-shoulder dress by?
Jessica finished off her all-black street chic look with?
Link Love