Celebrity Fashion Quiz 2010-06-19 02:11:22
CelebStyle Smarts
This week, our favorite celebs were spotted on the city streets and stepping out on the red carpet looking stylishly dressed for sunny skies. Little dresses, light layers, and flowy fabrics dominated — but do you know who was wearing what? Time to test yourself.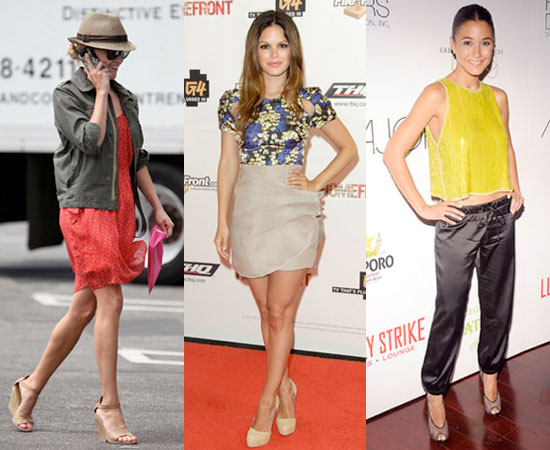 CelebStyle Smarts
Rachel Bilson stepped out in a pretty floral-print top that showcased sexy shoulder cutouts. Who was behind the look?
Rachel's fabulous studded footwear is a popular pump by which designer?
The gorgeous Emmanuelle Chriqui donned a playful silky crop top by . . .
Reese Witherspoon took a casual stroll in a sweet red dress from?
What color were Jessica Alba's Fab Alexander Wang shades?
Who's the designer behind Whitney Port's killer black and nude body-con dress?
Link Love