Celebrity Fashion Quiz 2010-06-26 13:00:01
CelebStyle Smarts
Like us on Facebook
Sweet Summer suits and sultry little dresses graced the red carpet and the celeb style circuit. Our favorite stars are always dressed to impress, but can you keep all the amazing fashion straight? Time to test it.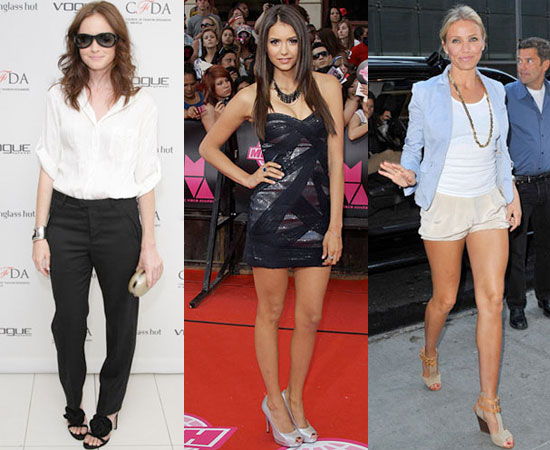 CelebStyle Smarts
Vampire Diaries hottie Nina Dobrev attended the MuchMusic Awards in a strapless, navy dress by?
Cameron Diaz added what kind of fun bangle to accessorize her Summer shorts and blazer?
Alexis Bledel made a sophisticated red carpet stop, wearing black trousers by?
Katy Perry made an appearance in London in a Fab knit top and camouflage skinnies. How did she accessorize?
Emma Watson's cool corset top was by whom?
Link Love