Celebrity Fashion Quiz 2010-07-03 03:22:18
CelebStyle Smarts
Like us on Facebook
Celebs were on their game this week. Running between events and Summer parties, there's always time to look Fab — and no one knows how to do it like these ladies. Street wear to beat the heat and always amazing ensembles when it's time to grace the carpet and cameras, but do you know who wore what?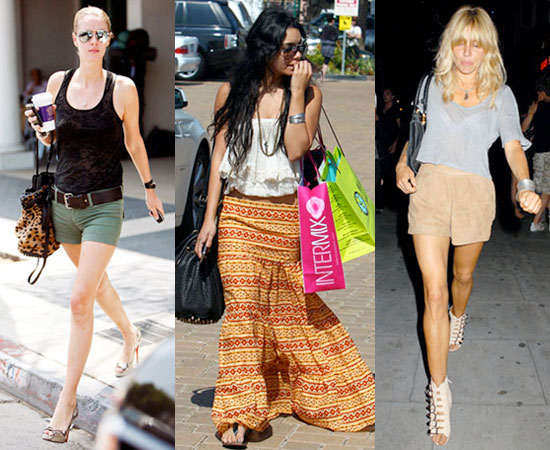 CelebStyle Smarts
Ashley Greene rocked a leather suit but softened the edgy vibe with what kind of blouse?
Nicky Hilton sported legs for days in her short army green shorts and toted a leopard bag by . . .
Who designed Sienna Miller's fabulous footwear?
Vanessa Hudgens, our resident boho queen, completed her laid-back ensemble with a bucket bag by?
Margherita Missoni donned the perfect breezy Missoni maxi and completed the look with . . .
Link Love