Celebrity Fashion Quiz 2010-07-17 07:55:38
Celebstyle Smarts
Like us on Facebook
Summer parties are in full swing, and, likewise, celebs on the party circuit are in swinging styles. Between the ESPYs and the always-amazing celebrity street style, there's lots to keep track of. Were you paying attention?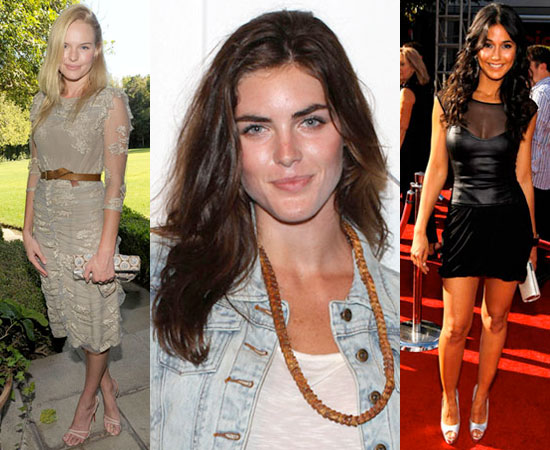 Celebstyle Smarts
Who designed Emmanuelle Chriqui's leather sweetheart dress for the ESPYs?
Blake Lively accessorized her casual street chic wear with what kind of bag?
Selita Ebanks topped her shopping ensemble with what kind of shades?
Hottie Hilary Rhoda sported a maxiskirt with what kind of design?
Kate Bosworth's lacy, nude-tone confection was designed by?
Link Love