Celebrity Fashion Quiz 2010-07-24 07:55:53
CelebStyle Smarts
Between red carpet arrivals and street style routines, celebrities showed off their own sweet Summer styles. Some sequined, some striped, but as always, everything styled-perfect. So, do you know who's wearing what? Test yourself.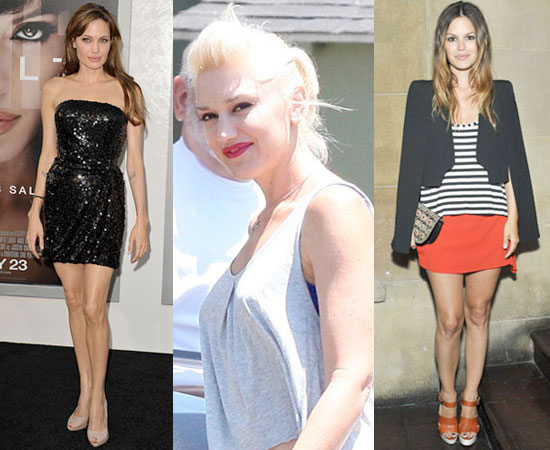 CelebStyle Smarts
90210 hottie Jessica Stroup stepped up her style game in a black mini with what kind of detail?
Cutie Rachel Bilson threw on a striped tank over a red dress by?
Angelina sizzled at the Salt premiere — with Brad at her side — and dressed in a sequin mini from . . .
To finish up her cool street style, Gwen Stefani toted a bag by?
Olivia Munn dazzled at Comic-Con in a black and white combo. Her top sported which chic detail?
Link Love