Celebrity Fashion Quiz 2010-08-28 13:00:06
CelebStyle Smarts
Like us on Facebook
This week, our favorite celebs turned up in casual chic and red carpet flair. From Drew Barrymore's Fab press tour ensembles to a style star on a casual LA stroll, this week was chock-full of styled goodies. Were you keeping up? Test yourself.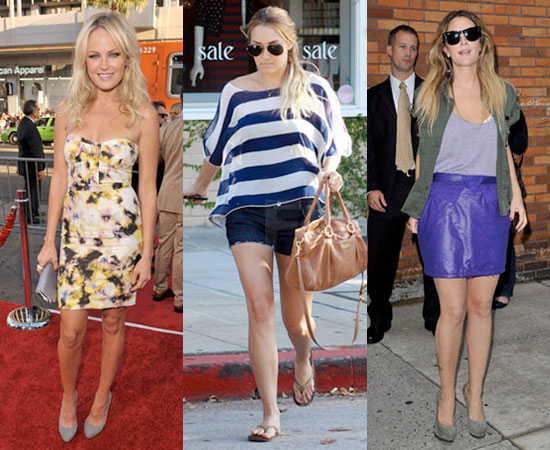 CelebStyle Smarts
Kate Beckinsale completed her casual cutoffs and silky tank with what kind of footwear?
What label was behind Malin Akerman's abstract print dress?
Lauren Conrad made her way around LA this week, toting her favorite bag by which designer?
Drew Barrymore wore a pair of sky-high gray suede pumps by . . .
Emma Watson sported what kind of print on her dress-over-jeans combo?
Link Love