Celebrity Fashion Quiz 2010-09-04 13:00:06
CelebStyle Smarts
Like us on Facebook
This week, between Jessica Alba's amazing Machete promotional looks, and stars at the Venice Film Festival, it's been quite a fashion show. Major red carpet looks, hot city style. So much to see — were you paying attention?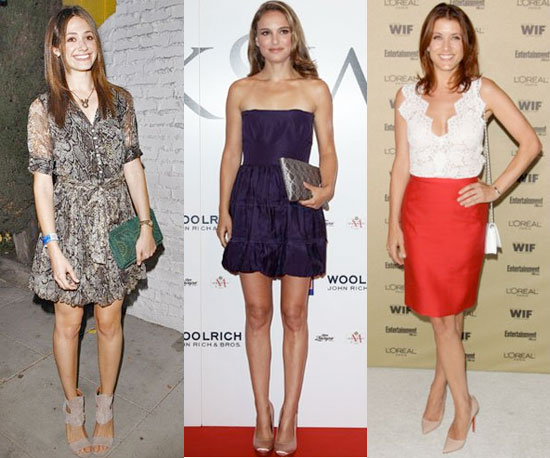 CelebStyle Smarts
Kate Walsh finished a sweet luncheon look with an eyelet top by which designer?
Jessica Alba finished her all-black rocker-chic look with what kind of shoes?
Natalie Portman chose a short strapless dress by which designer for an appearance at the Venice Film Fest?
Emmy Rossum finished her snaky print sheer dress with jewels by . . .
Jessica Alba accessorized her sheer casual wear with what kind of bag?
Link Love