Celebrity Fashion Quiz 2010-09-11 11:00:05
CelebStyle Smarts
With Fashion Week kicking off, celebrities are stepping up the style game. Of course, to add to the mix, there are parties, movie premieres, and fabulous fashion dressed up and down. It was a lot of ground to cover, so did you take it all in?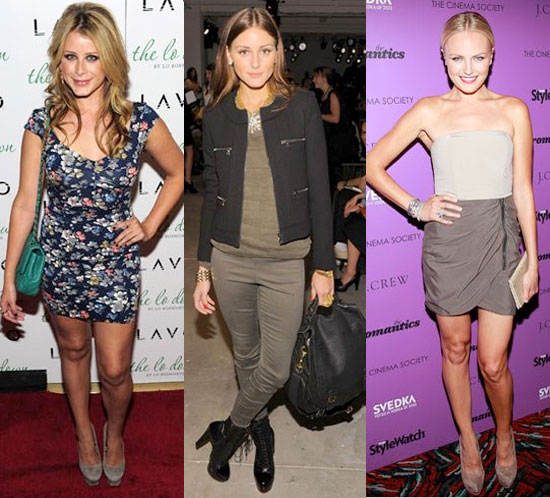 CelebStyle Smarts
Lo Bosworth's body-con floral mini is from . . .
Malin Akerman chose a chic neutral strapless dress by?
Alexis Bledel finished her polished look with what kind of bag?
Olivia Palermo's cardigan had what kind of detail?
Lo toted a bag by which designer?
Link Love