Celebrity Fashion Quiz 2010-10-02 11:00:06
CelebStyle Smarts
Like us on Facebook
This week, we're loving looks from Milan, Paris, NYC, and beyond. Fall fashion is here with our favorite celebs showing off faux fur and Fab layers. Now, we've been following the looks all week — have you?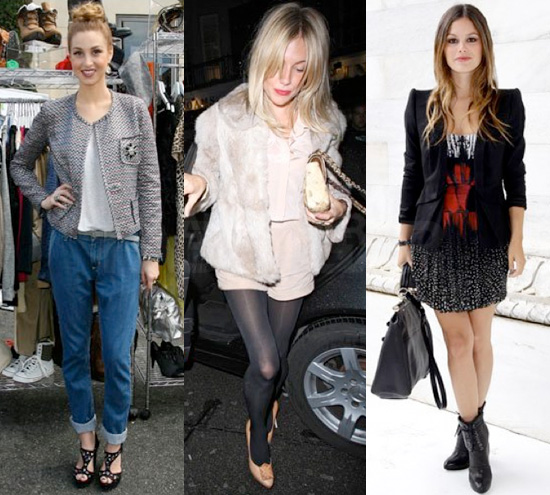 CelebStyle Smarts
Rachel Bilson was spotted carrying the bag to have by which designer?
Underneath her faux fur coat, Sienna Miller layered a silky button-down by . . .
Nicole Richie selected a sunny kimono style top from which line?
For her eBay fashion lookbook appearance, Whitney Port selected an amazing cocktail ring by:
Kate Moss completed her rocker-chic, all-black ensemble with what kind of shoes?
Link Love