Celebrity Fashion Quiz 2010-10-09 13:00:06
CelebStyle Smarts
Like us on Facebook
This week we celebrated Fashion Week's last hurrah with styled celebs stepping out for Chanel and more in Paris. But, as always, Fab celebrity fashion continues on the LA streets, parties, events, and beyond. Were you paying attention? Test time!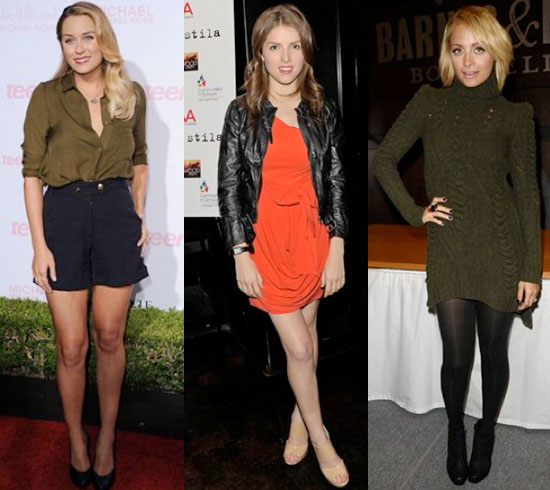 CelebStyle Smarts
Lauren Conrad caught our attention in a silky army green top by?
Rachel Bilson stepped out for Chanel's Spring '11 show wearing a floral sheath by?
Olivia Palermo finished her ultrafemme look with what kind of fabulous footwear?
Nicole Richie paired what kind of booties with her sweater dress?
Who designed Anna Kendrick's nude platforms?
Link Love