Celebrity Fashion Quiz 2010-10-16 12:00:02
CelebStyle Smarts
Like us on Facebook
Between the London Film Fest stars and, well, typical style stars, red carpet to street-chic dazzled. On-trend and on-point, celebs stepped out to to stun — were you paying attention?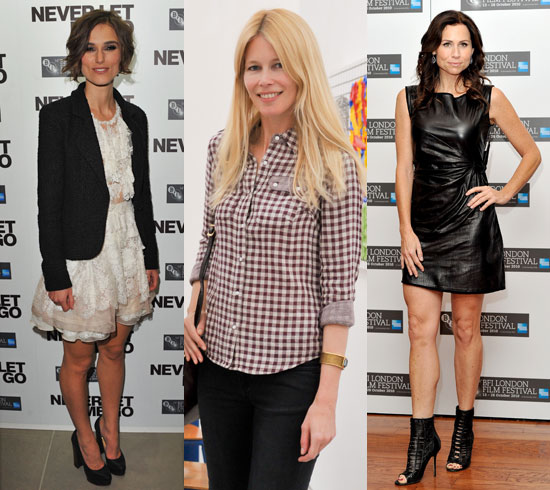 CelebStyle Smarts
Alexis Bledel's navy dress was what style?
Kate Moss finished her chic, street look with what kind of jacket?
Keira Knightley wore a lacy LWD by . . .
Claudia Schiffer chose what kind of boots to complete her Fall-perfect ensemble?
Minnie Driver selected cutout booties by . . .