Celebrity Fashion Quiz 2010-10-23 12:00:48
CelebStyle Smarts
Like us on Facebook
From Waikiki to NYC, celeb street style didn't disappoint. Our favorites showed off Fab looks for Fall, the red carpet, and beyond in party frills, 'laxed denim, and city-chic wear. Now we're putting you to the test — were you paying attention?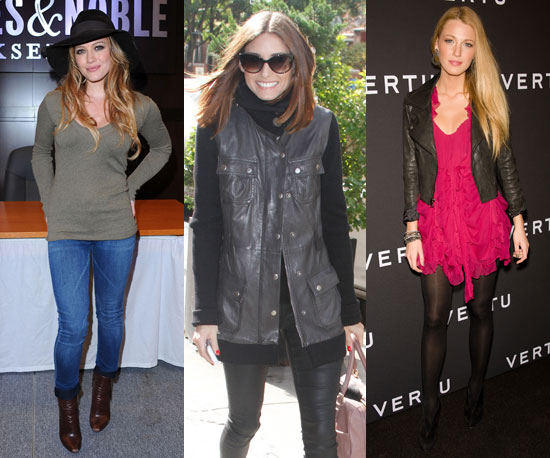 CelebStyle Smarts
Whitney stepped out in Waikiki in a nude strapless dress and completed her look with what kind of footwear?
Ashlee Simpson completed her ladylike look with what special jewelry item?
Hilary Duff wore an olive-hued shirt by?
Blake Lively chose a bright magenta party dress by . . .
Olivia Palermo finished her chic city look with what on-trend footwear?
Link Love