Celebrity Fashion Quiz 2010-10-30 12:00:04
CelebStyle Smarts
Like us on Facebook
We've seen chic Fall looks from celebs all over this week, whether they're taking a stroll around NYC or on the red carpet. Our favorites are layering up in coats, denim, and leggings to stay cozy and cool. Now, it's time to put you to the test — you know the drill!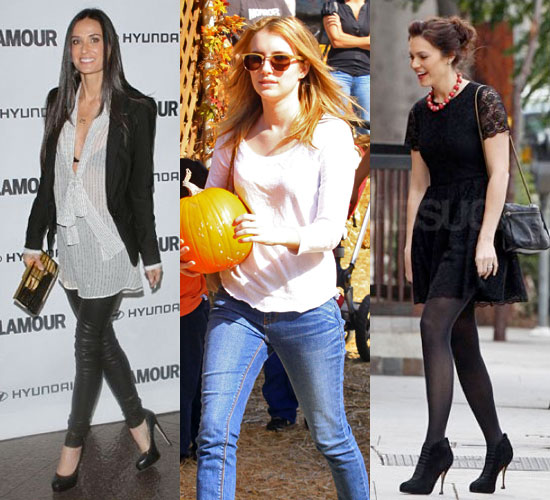 CelebStyle Smarts
Liv Tyler accessorized her Fall-chic look with . . .
Demi Moore chose a black blazer by?
Mandy Moore accessorized her lacy black dress with a necklace by . . .
Emma Roberts showed off her style sense with what kind of Fab footwear?
The clutch Eva Mendes wore with her red Dolce & Gabbana dress featured which two colors?
Link Love