Celebrity Fashion Quiz 2010-11-20 12:00:06
CelebStyle Smarts
Like us on Facebook
Whether roaming the city streets or attending ritzy events, celebs were out full-force this week looking stylish and chic. Were you paying attention? Test yourself!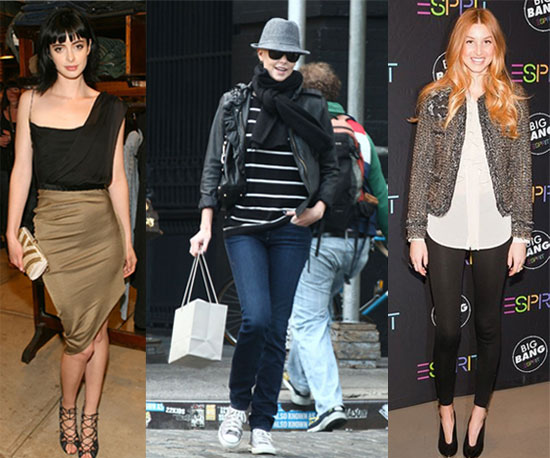 CelebStyle Smarts
Whitney Port's footwear had what uncommon feature?
Which city was Charlize Theron spotted strolling in her gray fedora?
Krysten Ritter's asymmetrical cocktail dress was made by which designer?
Hilary Rhoda spiced up a mostly dark outfit with which bright red accessory?
What style of shoe did Elle Macpherson sport while walking in London?