Celebrity Fashion Quiz 2011-04-23 04:00:20
CelebStyle Smarts
Like us on Facebook
This week, we drew fashionable inspiration from a few of our favorites. From Sienna in stripes to Karolina Kurkova's understated chic, celebrity style ran the gamut of enviable seasonal ensembles. As always, we gave you the looks, now we're putting you to the test — do you remember who wore what?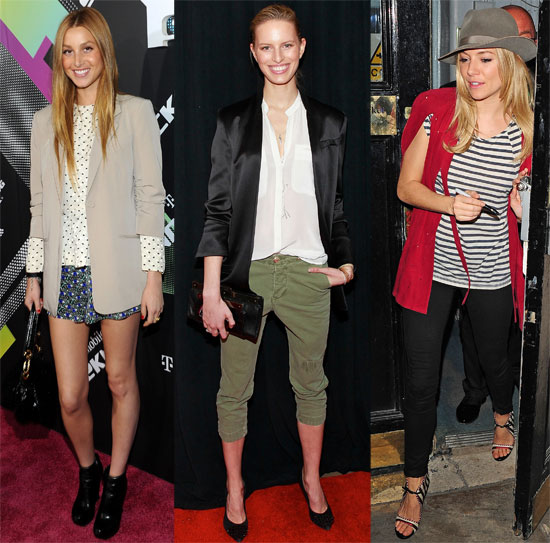 CelebStyle Smarts
Heidi Klum's statement footwear had what kind of detailing?
Sienna Miller polished off her look with what kind of footwear?
Jessica Alba added a splash of print to her look via her . . .
Whitney Port's look can best be described as channeling what Spring trend?
We spotted Karolina Kurkova looking easy-chic in . . .
Link Love