Celebrity Fashion Quiz 2011-04-30 05:27:00
CelebStyle Smarts
Like us on Facebook
This week, we drew fashionable inspiration from Spring-attired celebs stepping out for events, parties, and the Tribeca Film Fest. From Anja Rubik's cool leather mix and match to Katie Holmes's brights, there was a lot of stylish fodder to take in — were you paying attention?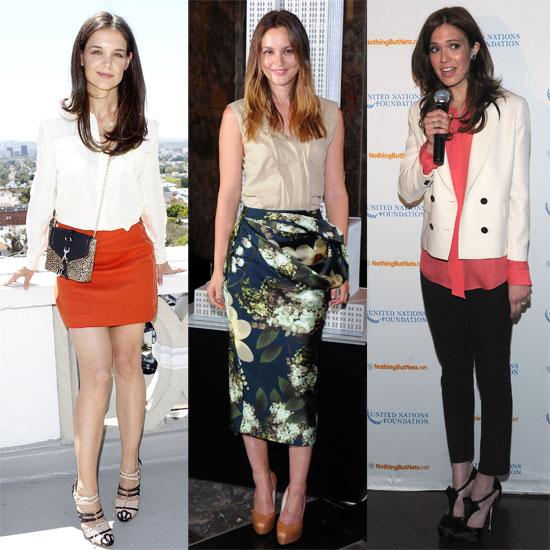 CelebStyle Smarts
Who is the designer behind Mandy Moore's gorgeous cropped blazer?
Anja Rubik wore leopard print flats by . . .
Katie Holmes stepped out to celebrate which label's Summer collection?
Leighton Meester wore a botanical-print skirt by?
Link Love