Celebrity Fashion Quiz 2011-05-07 04:00:07
CelebStyle Smarts
Like us on Facebook
This week's celebrity-style moments came in the form of premier looks and Spring event wear. From the preppily-clad Jessica Stam to the sunny Kate Hudson, the common denominator — as always — was great fashion. The question is, were you paying attention? Let's find out!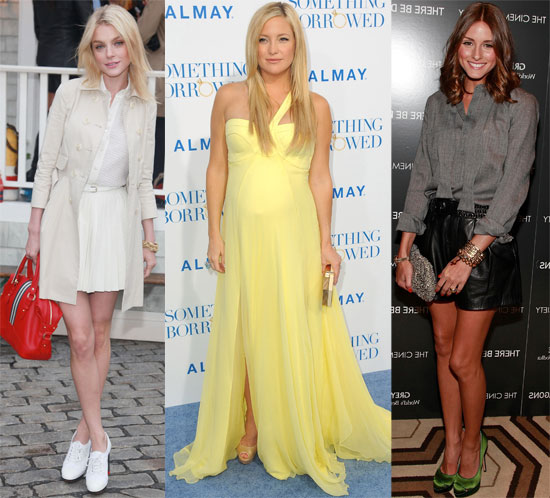 CelebStyle Smarts
Anja Rubik finished her look with what kind of footwear?
Kate Hudson glowed in a yellow floor-length dress by . . .
We spotted Jessica Stam getting preppy and carrying a leather handbag by?
Now, what's the appropriate term to describe Jessica Stam's handbag?
Olivia Palermo stepped out for what kind of event?
Link Love