Celebrity Fashion Quiz 2011-06-18 04:00:41
CelebStyle Smarts
This week, celebrity style influences came in the form of breezy Summer dresses and easy separates, courtesy of a few of our fashionable favorites. Now, we want details, but we're asking you to fill in the blanks — who was wearing what this week? It's test time!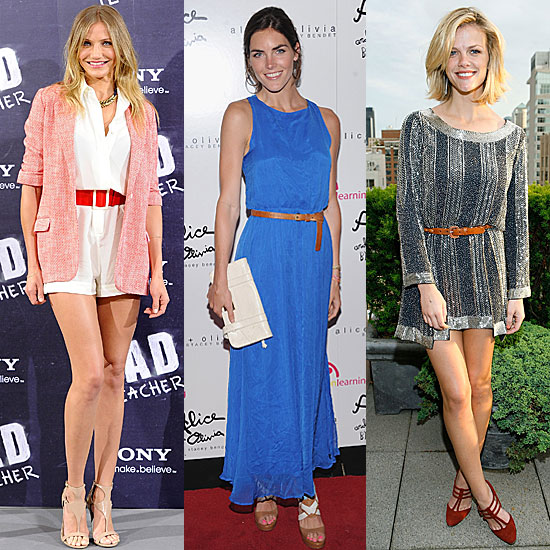 CelebStyle Smarts
Cameron Diaz wore a red blazer by . . .
Who made Brooklyn Decker's pretty red pumps?
What kind of footwear did Beyoncé choose to complete her look?
Hilary Rhoda wore a gorgeous bright blue maxi dress by . . .
Link Love