Celebrity Style Pictures and Quiz 2011-07-30 05:00:44
CelebStyle Smarts — How Well Do You Know Your Celebrity Style?
On the lookout for sharp Summer dressing, we targeted celebs like Emma Roberts, Jayma Mays, and Miranda Kerr for seasonal looks we loved this week. Emma gave us cute daywear, Jayma — a classic denim redux, and Miranda — perfectly femme florals. Now, we're testing how well you remember all the details. Think you're up for it — take the quiz!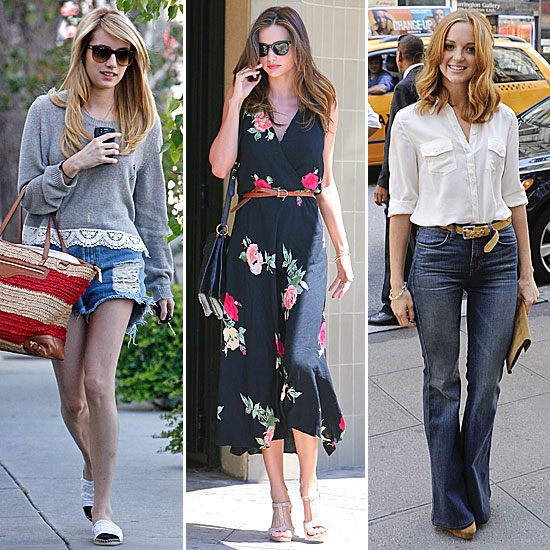 Emma Roberts toting a striped bag by . . .