Celebrity Style Quiz 2009-11-14 11:24:22
CelebStyle Smarts
This week, we chose to highlight the likes of Stella McCartney, Kate Moss, and Lauren Conrad for their spotless looks. While Stella and Lauren worked the red carpet in their mini frocks and sharp jackets, Kate busted out her fur chubby on the streets of London. Find out how well you were paying attention to their details.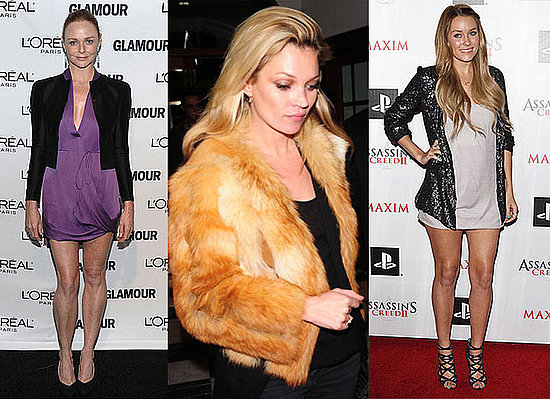 CelebStyle Smarts
Who designed Halle Berry's navy blue plunge dress?
From which 2010 line was Stella McCartney's look?
What color were the scuffed-up boots Kate Moss wore with her fur chubby?
Which adjective did I NOT use to describe Lauren's look?
What did I love most about Whitney Port's outfit?
Link Love