Celebrity Style Quiz 2009-11-28 10:22:22
CelebStyle Smarts
Like us on Facebook
It was a short week, due to Thanksgiving, but you know we still tracked down the most stylish celebs. Cate Blanchett and Natalie Portman were feeling ultraviolet, while Selita Ebanks was on a romantic track in her cozy-chic ensemble. You saw them, but how well were you paying attention to their details?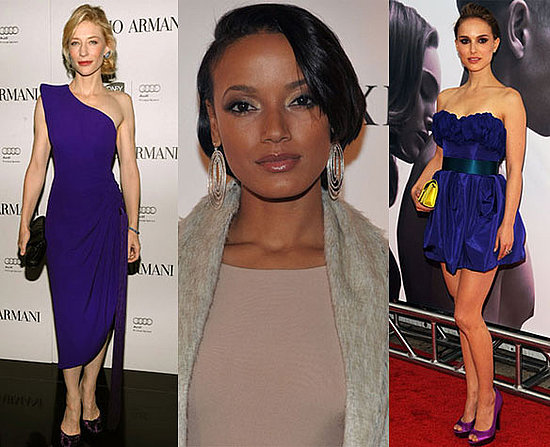 CelebStyle Smarts
Who designed Natalie Portman's gorgeous ultraviolet frock?
What kind of earrings did Cate Blanchett wear with her royal Armani Privé dress?
True or False: Selita Ebanks wore opaque tights with her nude dress.
Lightening round: What brand of shoes did Fab not buy on Black Friday?
Link Love