Celebrity Style Quiz 2010-02-06 15:27:22
CelebStyle Smarts
As you can see, this week's celebs opted for dark, brooding outfits. Lindsay Price opted for sexy, Diane Kruger did cozy, and Victoria Beckham mixed both sexy and cozy. But all was not dim in Celeb Style-land — Lauren Conrad swooped in and delivered a touch of tropical. How well were you paying attention to their details? Find out below.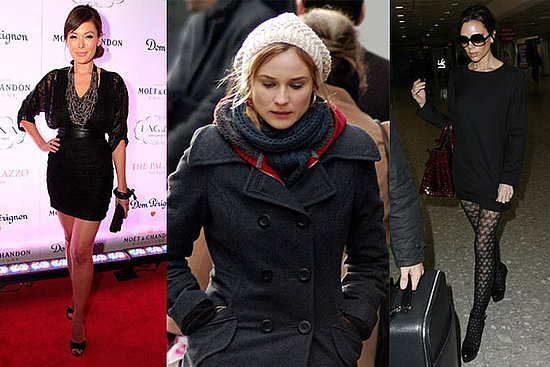 CelebStyle Smarts
In which city did Lindsay Price wear her sexy all-black outfit?
What kind of boots did Diane Kruger wear with her cozy ensemble?
Who makes Victoria Beckham's fan-print tights?
What color was NOT present in Lauren Conrad's tropical Nanette Lepore dress?
What kind of Ray-Bans did Reese Witherspoon throw on with her casual cool outfit?
Link Love