Celebrity Style Quiz 2011-01-15 08:04:05
CelebStyle Smarts
With red carpets bustling and celebs making styled runs around their cities of choice, there are more than a few standout looks to keep track of. Now, it's time to test yourself — between the premieres and parties, I'm wondering if you can keep it all straight. Take the quiz and find out!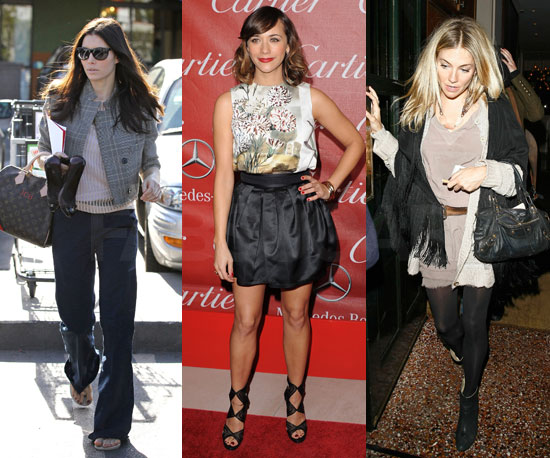 CelebStyle Smarts
Rashida Jones dressed up her skirt and top combo with a fierce pair of heels by?
Cameron Diaz stunned in a hot red dress by . . .
Kate Moss rocked what trend while out and about in London?
Jessica Biel completed her casual-chic style with pumps by . . .
Sienna Miller finished her casual-cool look with what kind of bag?
Link Love