Celebrity Style Quiz 2011-03-12 05:27:17
CelebStyle Smarts
Like us on Facebook
From Paris to NYC, celebs are stepping up their styling games. Some Spring looks, some still cozy, this week supplied five fabulous celebrity-inspired looks. Now it's time to see if you were paying attention to all the fashionable wear — you know the drill!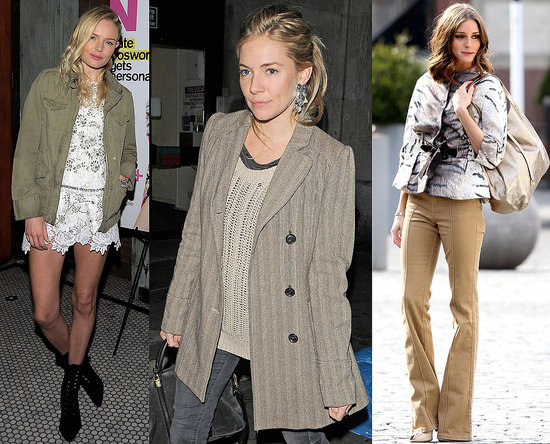 CelebStyle Smarts
Clemence Poesy carried what kind of iconic bag at Paris Fashion Week?
We spotted Olivia Palermo wearing an animal-print jacket by?
Sienna Miller rocked a funky pair of earrings by . . .
Kate Bosworth partied for her Nylon cover in a lacy LWD by . . .
Liv Tyler added what kind of statement jacket to her PFW look?
Link Love