Celebrity Style Quiz 2011-03-19 05:27:43
CelebStyle Smarts
Like us on Facebook
This week's celebrity crew gave us street style, event wear, and a lesson in what to wear for a night out. Now, it's time to see if you can name the bags, accessories, and key pieces that pulled together the stellar looks. Test time!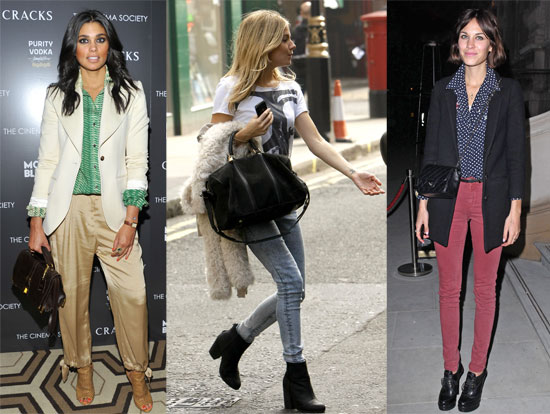 CelebStyle Smarts
Zoe Saldana topped her look with what kind of jacket?
We spotted Sienna Miller looking bohemian-cool in which fashion capital?
Alexa Chung went classic with what kind of purse?
Kate Moss's blazer had what kind of cool detail?
Rachel Roy finished her easy, elegant look with a bag by . . .
Link Love