Celebrity Style Quiz 2011-04-02 05:27:55
CelebStyle Smarts
Like us on Facebook
This fashion pack was all about sweet Spring styling. From femme shift dresses to light layers, it's a mix-up of fabulous streetwear that we've been playing off of all week. Now, it's time to see if you know where the inspiration came from — how well do you know your celeb style this week?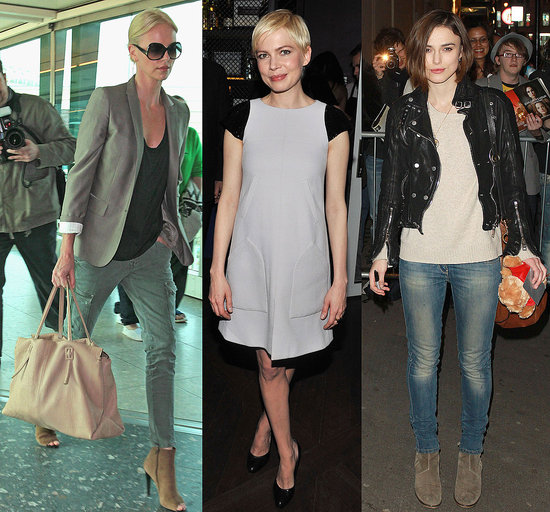 CelebStyle Smarts
Gabrielle Union showed off what great Spring trend?
Michelle Williams sported a sweet little shift by . . .
Who's the designer behind Charlize Theron's killer booties?
Cameron Diaz wore what kind of blazer?
Keira Knightley chose a leather jacket by . . .
Link Love