Celebrity Style Quiz 2011-04-09 05:27:30
CelebStyle Smarts
This week, our stylish celebs mixed and matched the best of Spring to keep looks fresh and completely inspiring. We drew our style tips from Emma and Jena's maxidresses, Kristin and Keri's seasonal looks, and Camilla Belle's vintage-inspired street wear. As always, there was a lot to take in — think you remember it all?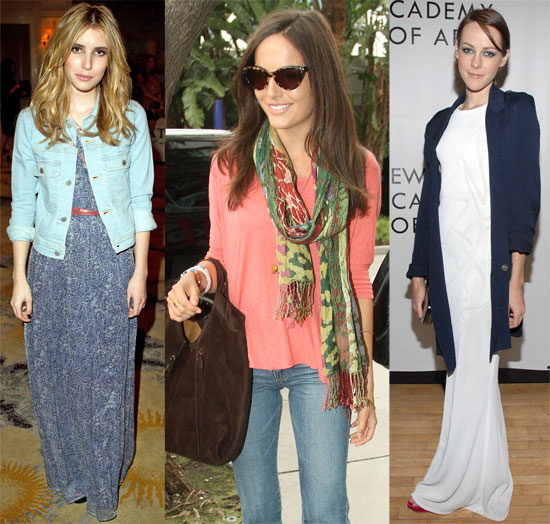 CelebStyle Smarts
Camilla Belle completed her '70s-inspired look with what kind of footwear?
Jena Malone wore a knit white gown by . . .
Emma Roberts stepped out to celebrate what brand this week?
Keri Russell's blouse had what kind of detail?
Kristin Cavallari gave us what Spring trend?
Link Love