Celebrity Style Quiz For October 10, 2011
CelebStyle Smarts — How Well Do You Know Your Celebrity Style?
This week's celebrity favorites brought a week full of covetable Fall style to inspire and re-create. We caught Elizabeth Olsen in a quirky-cool ensemble, Rosie Huntington-Whiteley channeling the '70s, and Jamie Chung in a sweet party dress, among more of the noteworthy looks. Now we're testing to see if you were paying attention. How well do you know this week's celebrity standouts — take the quiz and find out!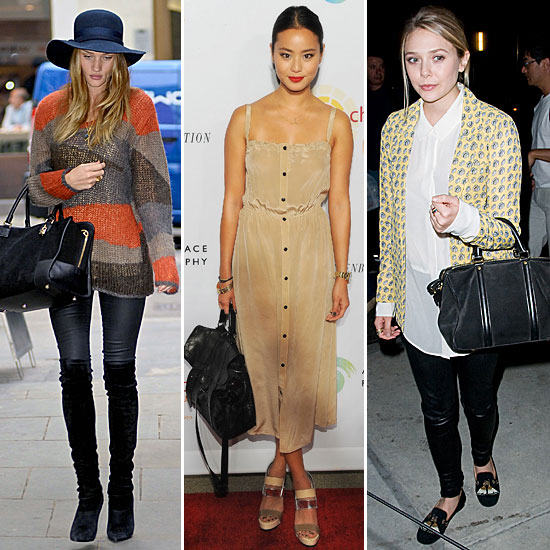 Gwyneth Paltrow accessorized her look with what color sunglasses?