Celebrity Travel Style
Lupita Nyong'o Knows How to Fly in Style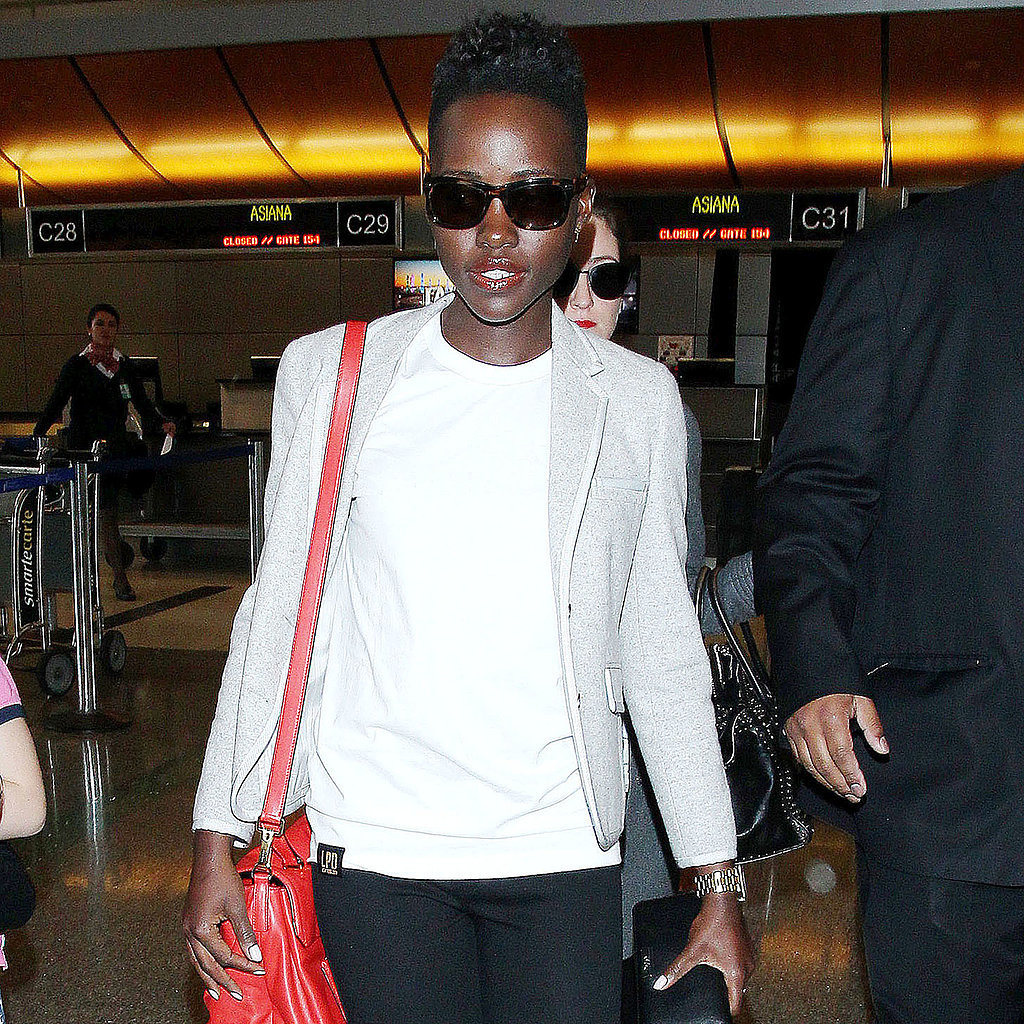 1
Lupita Nyong'o Knows How to Fly in Style
Without a doubt, the airport is one of the best places to spot authentic star style. Red carpet gowns are gorgeous, don't get us wrong, but there's something so relatable about the jackets, tops, bottoms, and boots Hollywood's chicest pick to get from point A to point B. And whatever your everyday style is, there's a tarmac-bound warrior guaranteed to inspire you the next time you're printing out a boarding pass and packing your bags.
Leave it to Lupita Nyong'o to give us the latest head-turning look. The Oscar winner was spotted in LAX in a simple and chic tshirt look, which she finished with a classic heather gray jacket. Knowing the value of a bold accessory, Lupita added a pop of color thanks to her red bag by Miu Miu (who also made her stunning Oscars afterparty dress)!
But Lupita isn't the only star — she isn't even the only Oscar winner — who has been turning heads on the way to security. Scroll through to see who else is inspiring us to fly in style here, in the gallery.
— Additional reporting by Leah Melby and Robert Khederian
Source: Splash News Online
Latest Fashion