Ahead of wedding [1] season's official start, Poppy and Cara Delevingne have already supplied some styling fodder at their sister Chloe's wedding in London. Instead of Fashion Week [2]-ready attire, both Delevingne girls opted for perfect wedding-guest dresses, which we certainly wouldn't mind borrowing for a friend's big day.
They're not the only ones — inside, we've compiled a long list of celebrity wedding guests with looks worth stealing for any nuptials ahead. See it all right here.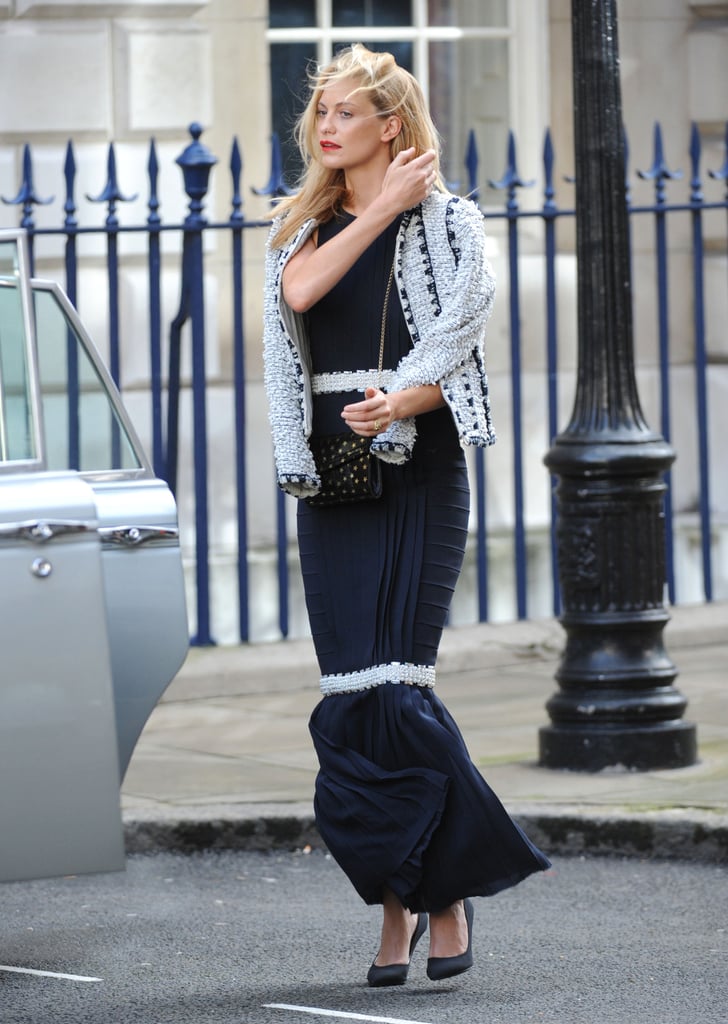 Poppy Delevingne showed off an elegant, long navy dress and a tweed jacket for the occasion.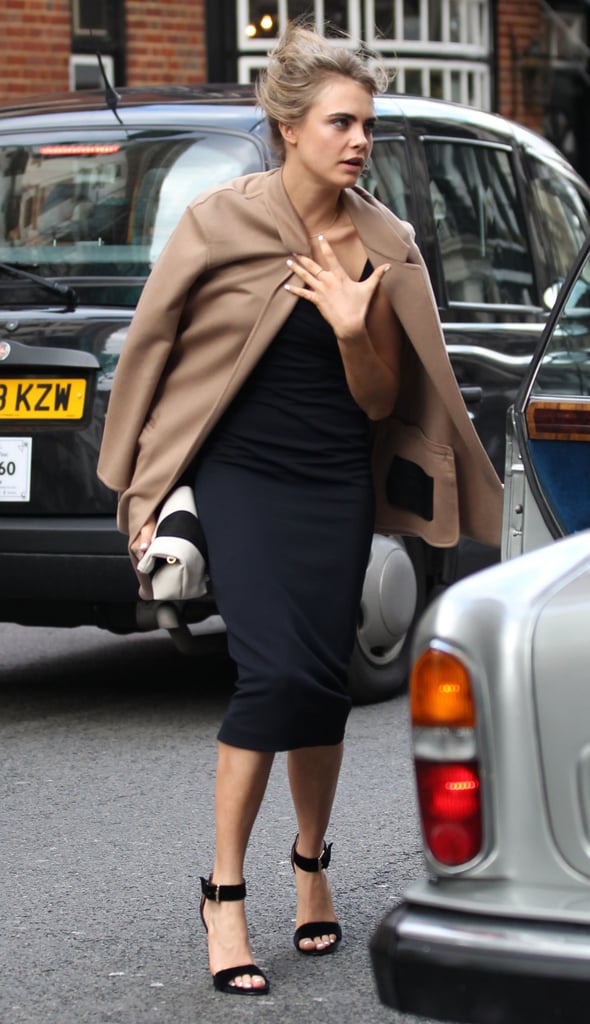 Cara took the ultrachic approach in a black dress, camel coat, and ankle-strap heels for her sister Chloe Delevingne's wedding [3] in London.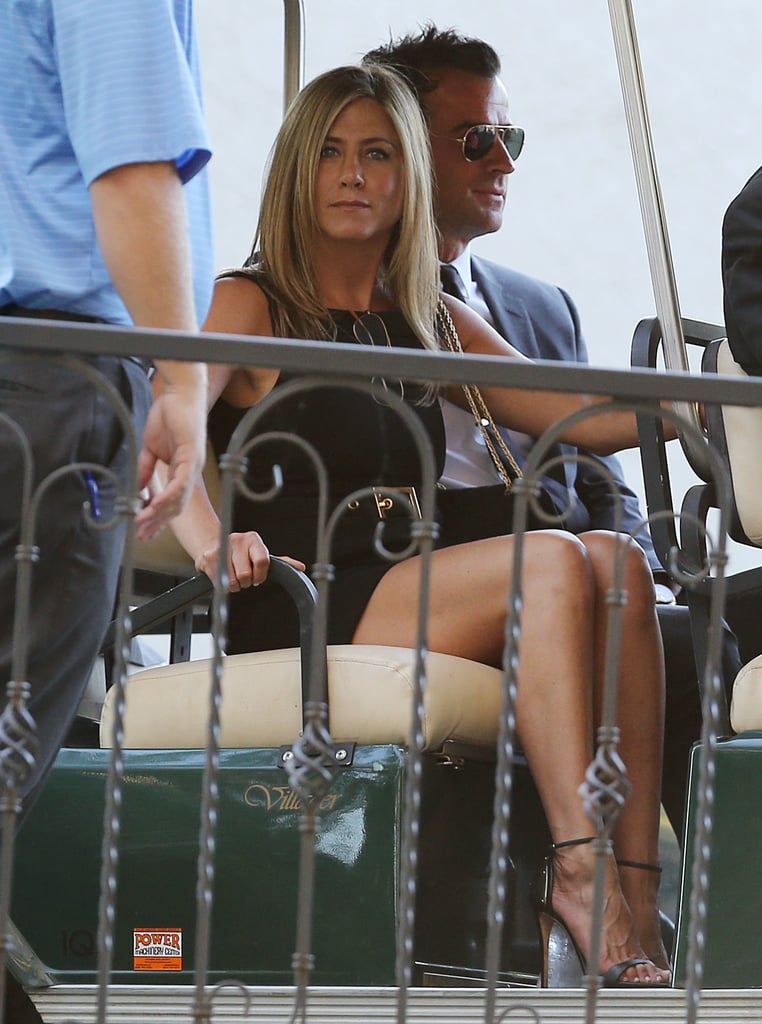 At Jimmy Kimmel's wedding [4] in July, Jennifer Aniston [5] looked sleek and chic in all black. She finished with sexy, black ankle-strap sandals and a chain-handle purse. Follow her lead by going head-to-toe black at your next nuptials.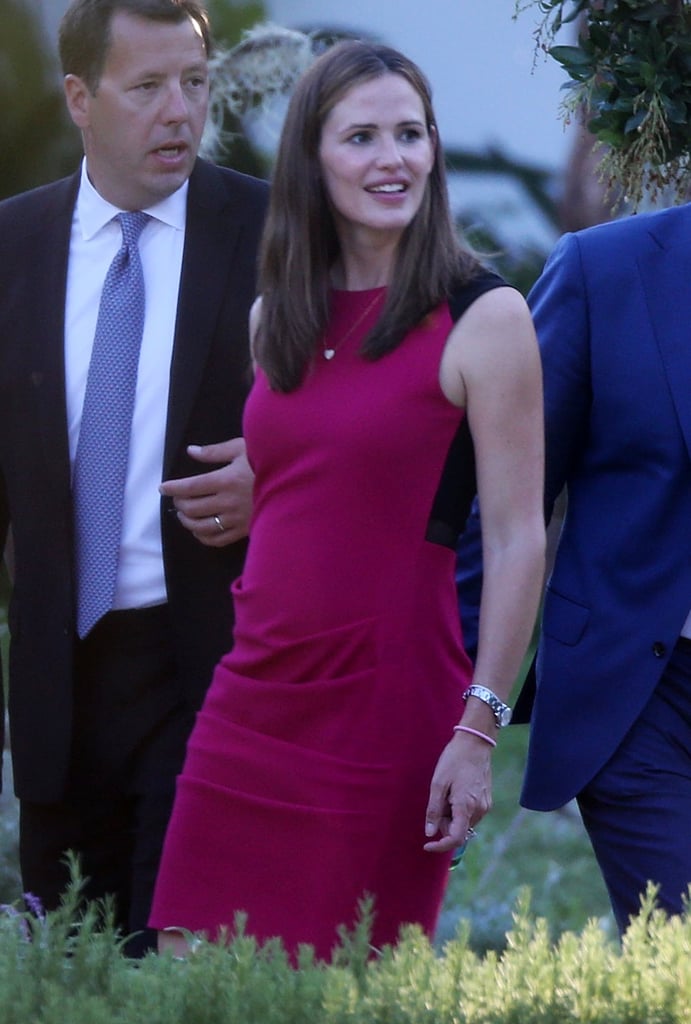 Jennifer Garner [6], also a guest at Kimmel's nuptials, opted for a berry-hued sheath dress featuring a black panel in the back.
Kristen Bell [7] also opted for all black to celebrate Jimmy Kimmel's special day. She chose a sheer LBD, then gave it an unexpected ending via strappy flat sandals. If you, too, want to dance comfortably all night, then pick flat but still dressy footwear.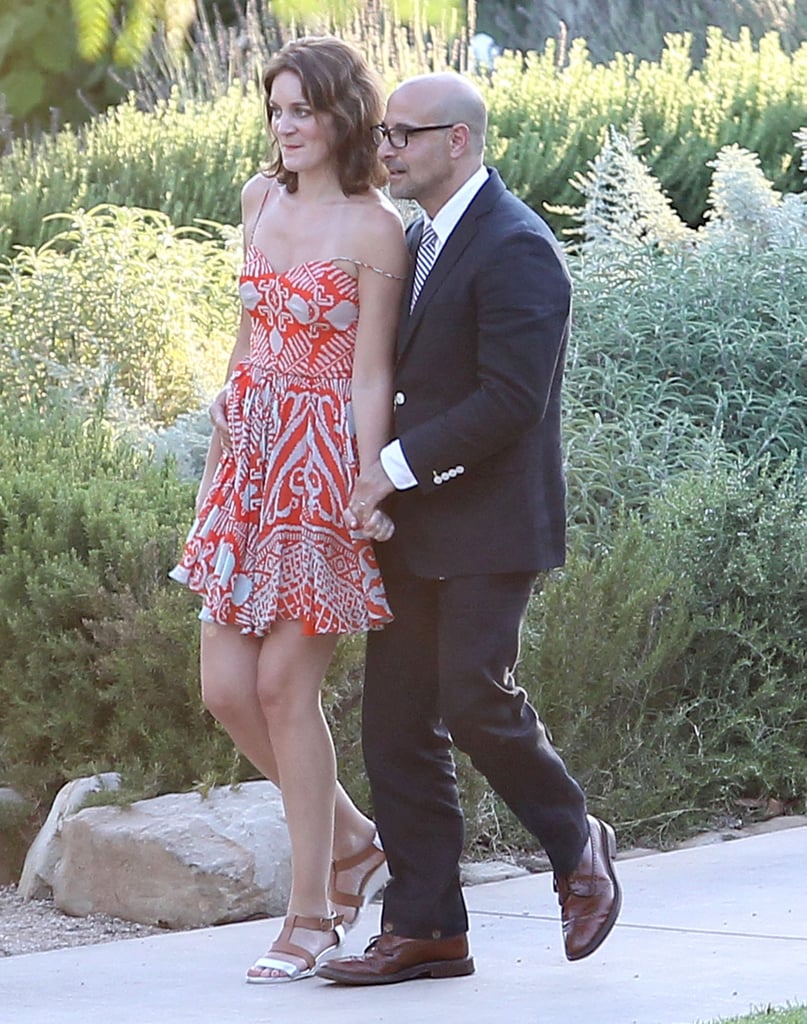 Felicity Blunt went flirty in an orange, printed, flowy minidress and low wedge sandals at Jimmy Kimmel's wedding [8] in July. Follow suit by matching a fun printed number with strappy wedges.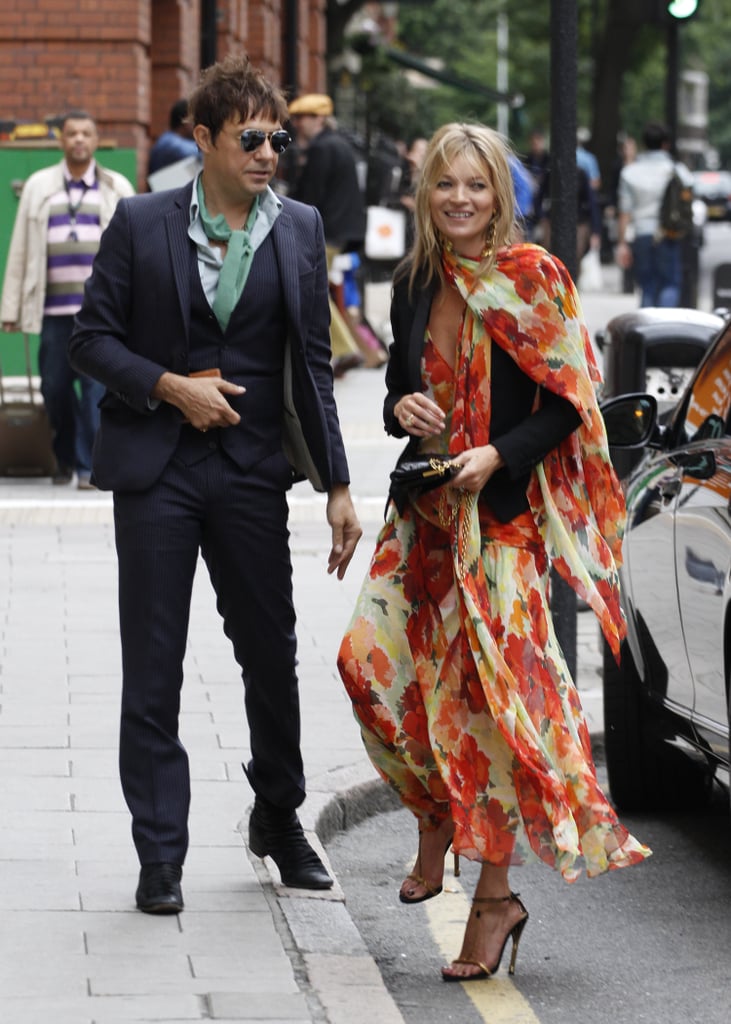 Kate Moss [9] ditched her skinny denim in lieu of a floral maxi dress for a wedding [10] she and husband Jamie Hince attended in London in June. Clearly she can pull off both! To stand out à la Kate, just find a fresh floral dress in punchy hues, and add a black blazer to temper it.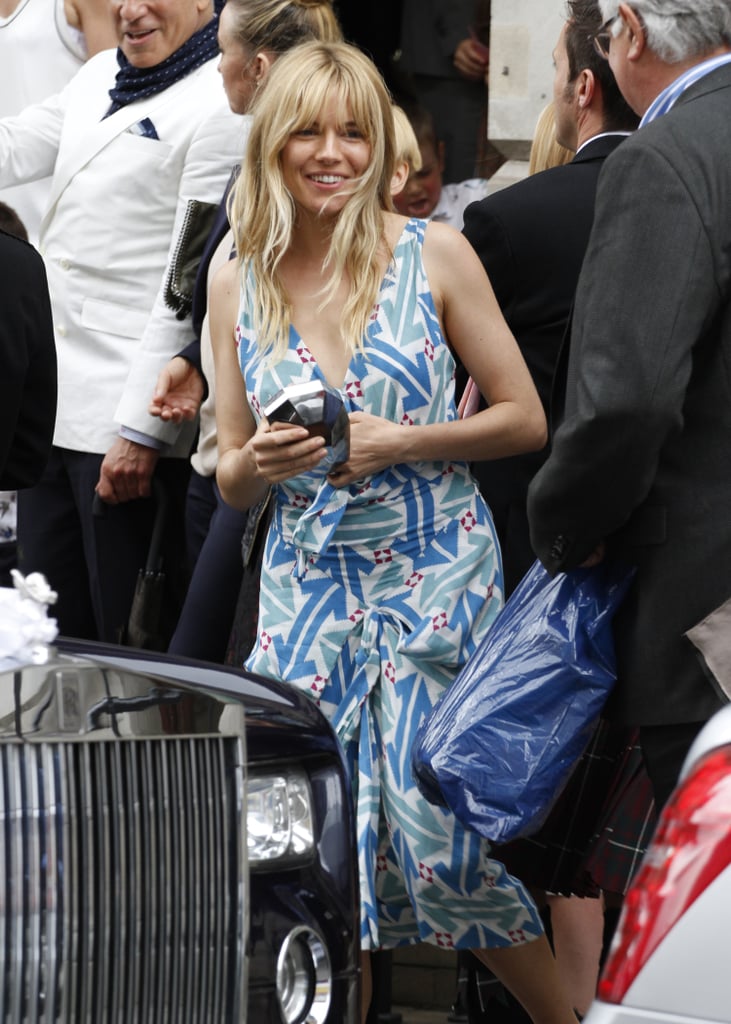 Sienna Miller [11] struck a balance between dressy and laid back at a London wedding [12] in June. Follow her lead by donning a fancy printed dress, but keep your tresses perfectly tousled.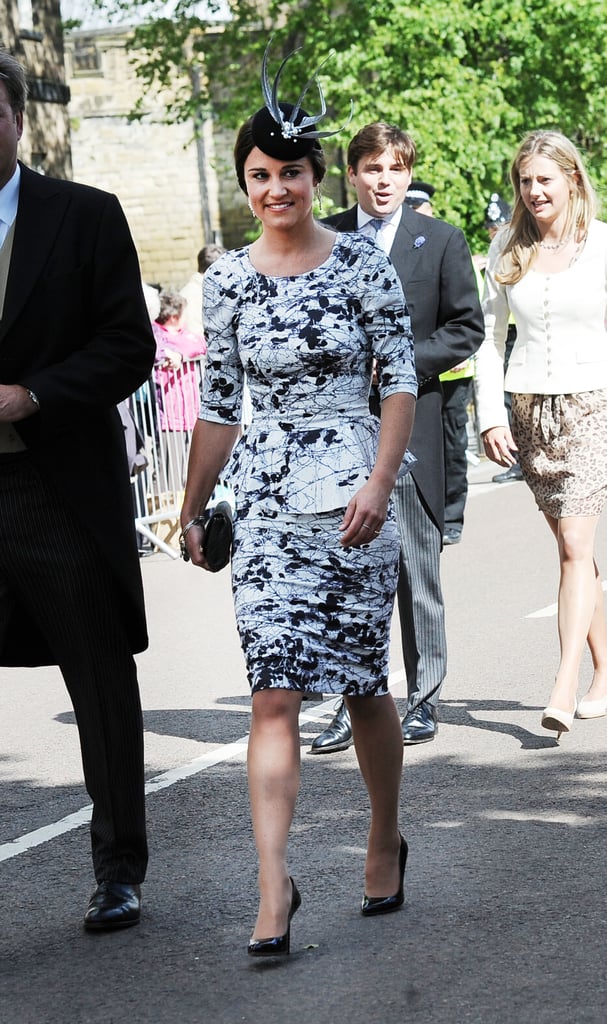 Pippa Middleton showed off her famous curves in a Tabitha Webb peplum dress then added a fancy fascinator at Melissa Percy and Thomas Van Straubenzee's wedding [13] in the UK in June. We love her black-and-white palette and think it's totally appropriate for a black-tie wedding. The fascinator is optional but would give you that British touch.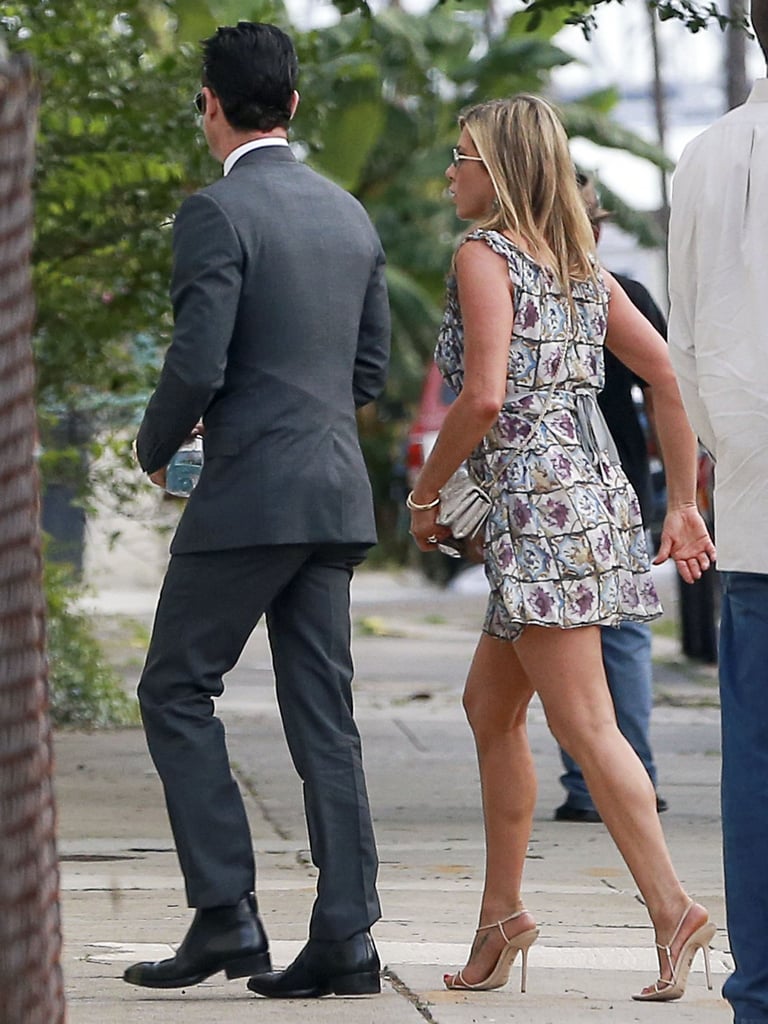 Jennifer Aniston [14] had no problem rewearing her printed Prada dress [15] at Lake Bell's wedding [16] in New Orleans in June. If you, too, have found a dress you love, then don't be afraid to rewear it at multiple weddings.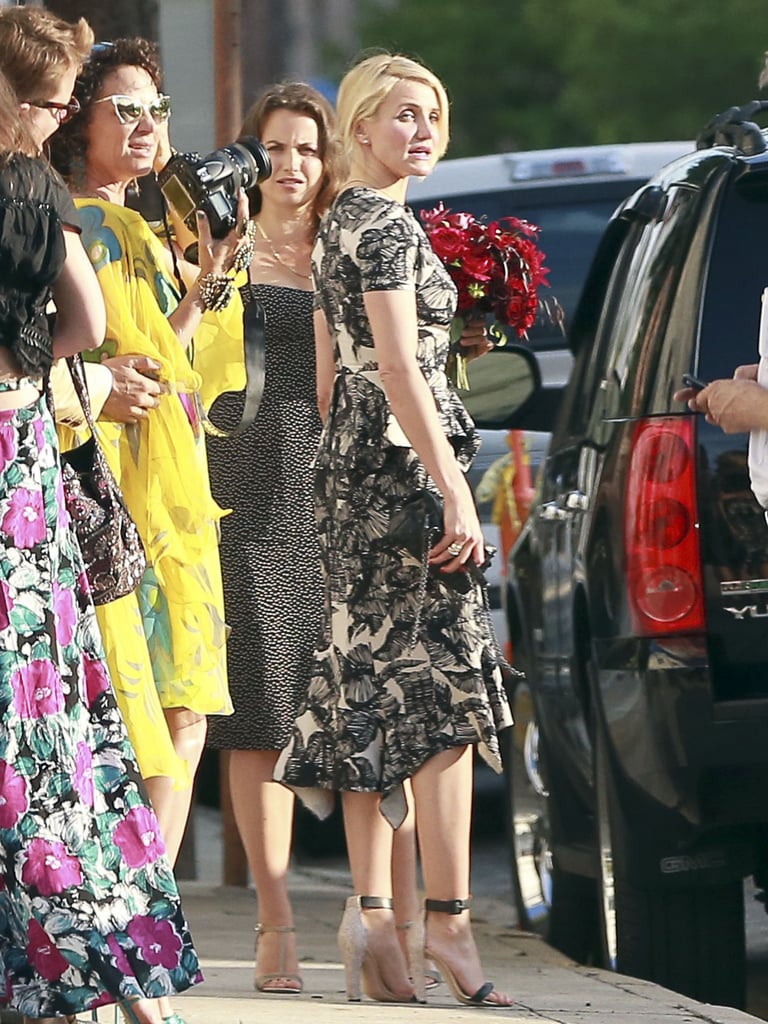 Cameron Diaz [17] also sported a printed dress at Lake Bell's nuptials. Hers featured a black-and-white print, peplum, and an asymmetrical hemline. For your next wedding [18], find a similar dress with lots of fancy details — the more, the merrier.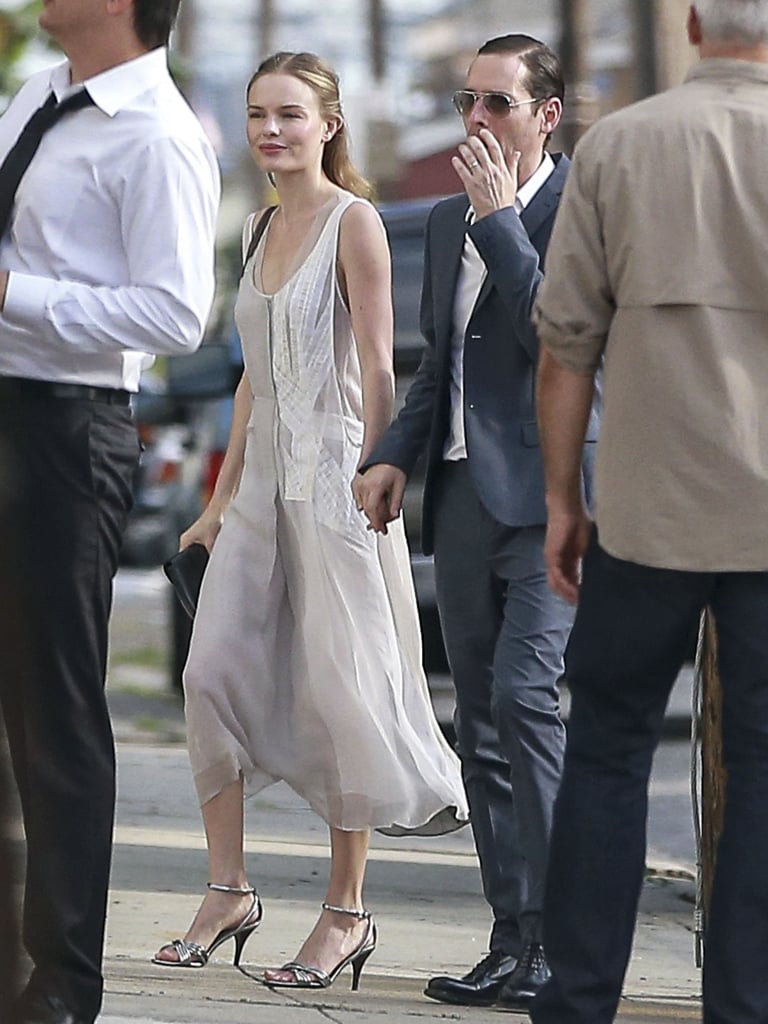 Kate Bosworth [19] exuded effortless '20s glamour in a loose-fitting gray dress at Lake Bell's June nuptials. Easy, breezy, beautiful. You, too, can achieve this look with a flowy dress and ankle-strap sandals.
Kate Middleton was one sophisticated wedding [20] guest in a printed coat and matching hat when Zara Phillips got married in Edinburgh in July 2011. To mimic Kate's style, top your wedding attire with a statement coat for the ceremony; then take it off for the reception.
Dita Von Teese [21] attended Aaron Paul and Lauren Parsekian's Malibu wedding [22] in May wearing a black gown that only a burlesque queen could pull off. Get Dita's vintage-inspired feel with an equally whimsical gown, preferably with adorable pom-poms.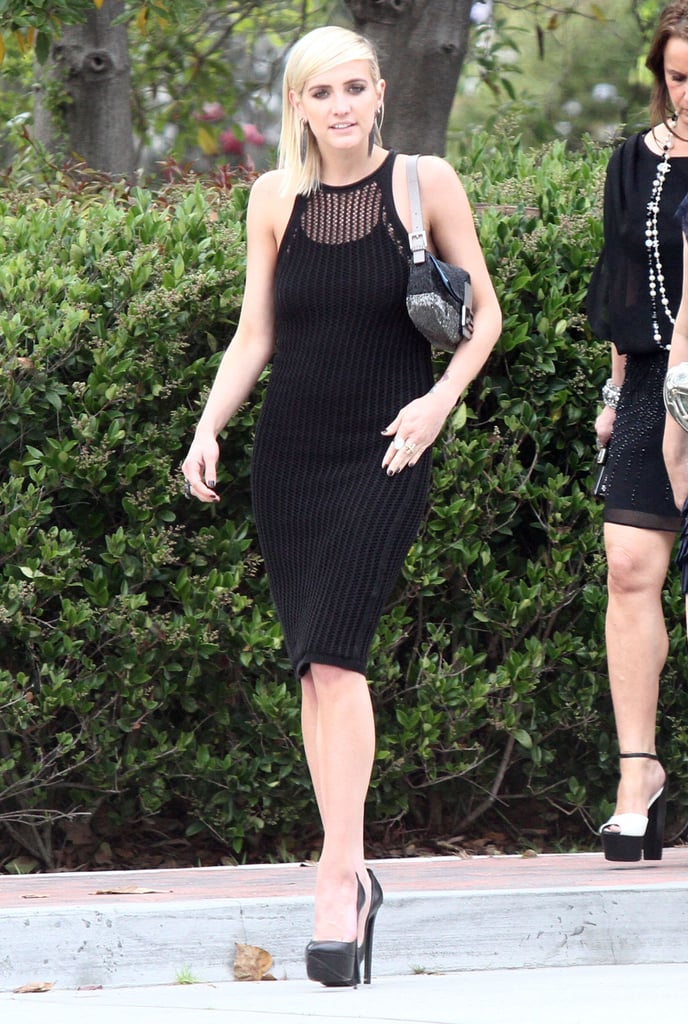 Ashlee Simpson [23]'s sexy black crochet dress was surely a hit at a Pacific Palisades ceremony in LA in April. Follow suit, and don an LBD with black add-ons for an undeniably chic look.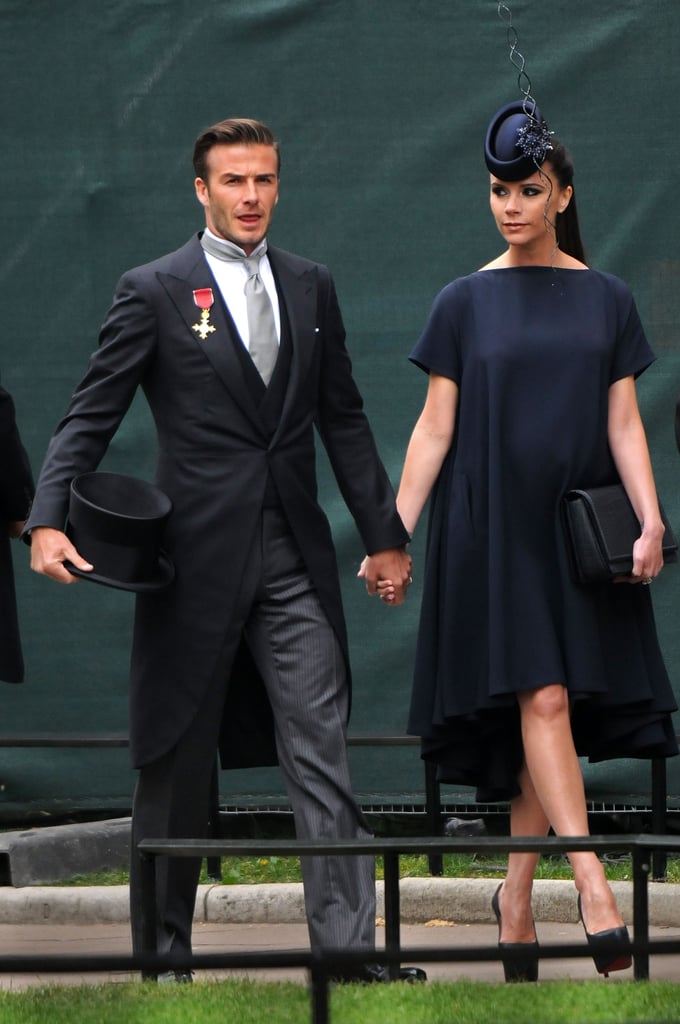 Victoria Beckham [24] made an entrance in a high-low dress and matching navy fascinator at the April 2011 royal nuptials of Prince William and Kate Middleton in London. David was dapper too! Mimic Victoria's regal style by matching a loose-fitting dress with an over-the-top hat.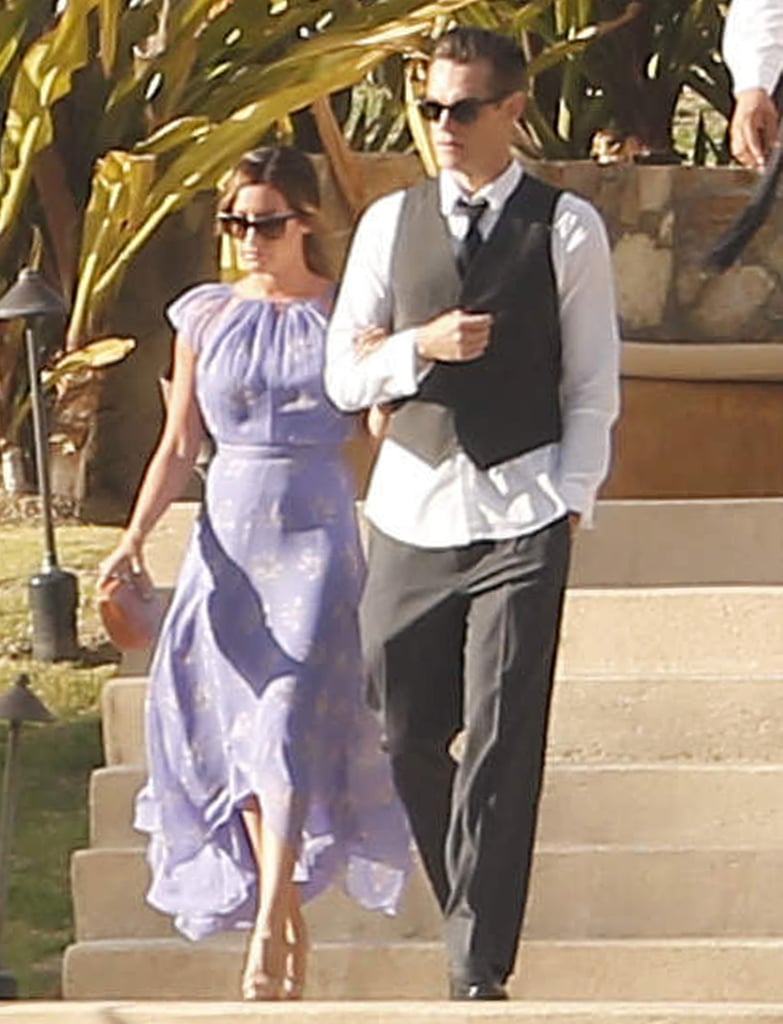 Ashley Tisdale [25] matched the pretty Cabo San Lucas setting in a lilac dress at a wedding [26] in April. Follow suit with feminine hues to be the prettiest guest at your friend's wedding.
Mindy Kaling kept it classy and simultaneously sassy in a little black dress with lace detailing at an NYC wedding [27] in July 2012. She reminds us that a black dress is even better with some lace detailing.