Chanel's Spring 2009 Couture Paper Party Causes Model Fall
Chanel's Spring 2009 Couture Paper Party Causes Model Fall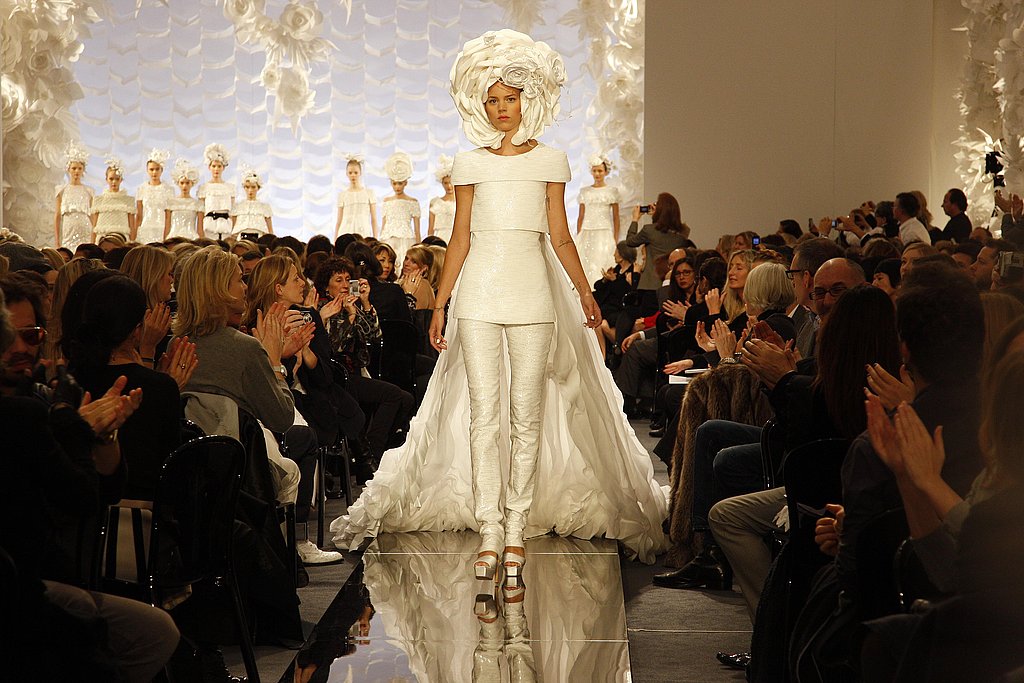 What's Your Reaction?
0
0
0
0
0
0
1
Chanel's Spring 2009 Couture Paper Party Causes Model Fall
>> Karl Lagerfeld recently proclaimed "bling is over.  I call it 'the new modesty.'"  His Chanel couture collection was certainly pared down compared to seasons past, from the smaller venue to the colorless palette and egalitarian inspiration: paper.  Appearances may be deceiving, however; Karl still has no financial constraints at Chanel: "We have no budget, we do what we want and throwing money out the window brings money back in through the front door.  The bottom line is that I don't deal with the bottom line."
The couture collection is still, in his words, "for the very rich" — "not for the nouveau riche."  And as for the change of venue from the usual imposing Grand Palais to a smaller former bank near the house's headquarters — the switch was only made because the Palais was unavailable, not for budgetary reasons.  They must be doing something right — girls are already falling all over the clothes; literally, in the case of Alexandra Tomlinson, who took a tumble on the Chanel runway.
*image: source
Latest