When our favorite style stars start sporting the same designer accessory, you can be sure we'll pick up on it. This time, it's the perfectly faded, cord-embellished Chanel graffiti backpack — the one that made its runway debut in Paris at the Spring 2014 show [1]. We've spotted it on the backs of Diane Kruger [2], Chloë Moretz, and Dakota Fanning [3] — all of whom have pretty great taste [4].
Not satisfied with just a few looks at the spectacular bag, we were inspired to dive into the archives and recall how the design was styled on model. And then the nostalgia really kicked in. It's plain to see that Karl Lagerfeld has given birth to quite a few iconic street style accessories over the years. So, we did a little digging to look back at our favorites over the years — all classic, all memorable, all Chanel.
Source: Getty [5]
Fall 2014 Shopping Bags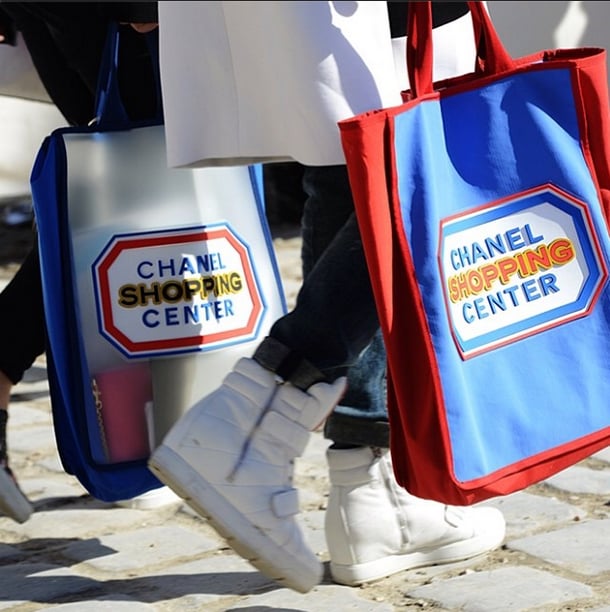 For the Chanel Fall 2014 show, Karl sent his girls grocery shopping.
Source: Instagram user jonnyhrab [6]
Fall 2014 Milk Carton Bags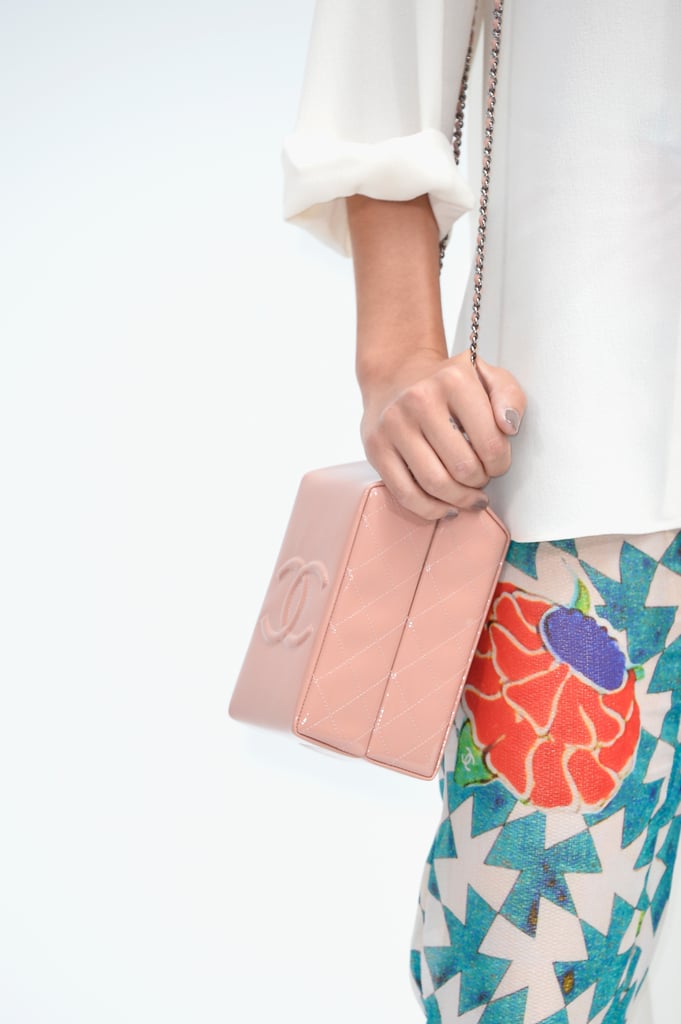 The milk carton bag from the Fall 2014 runway has given rise to a carefree, crossbody shape that we can totally get behind.
Source: Getty / Pascal Le Segretain [7]
Spring 2014 Haute Couture Sneakers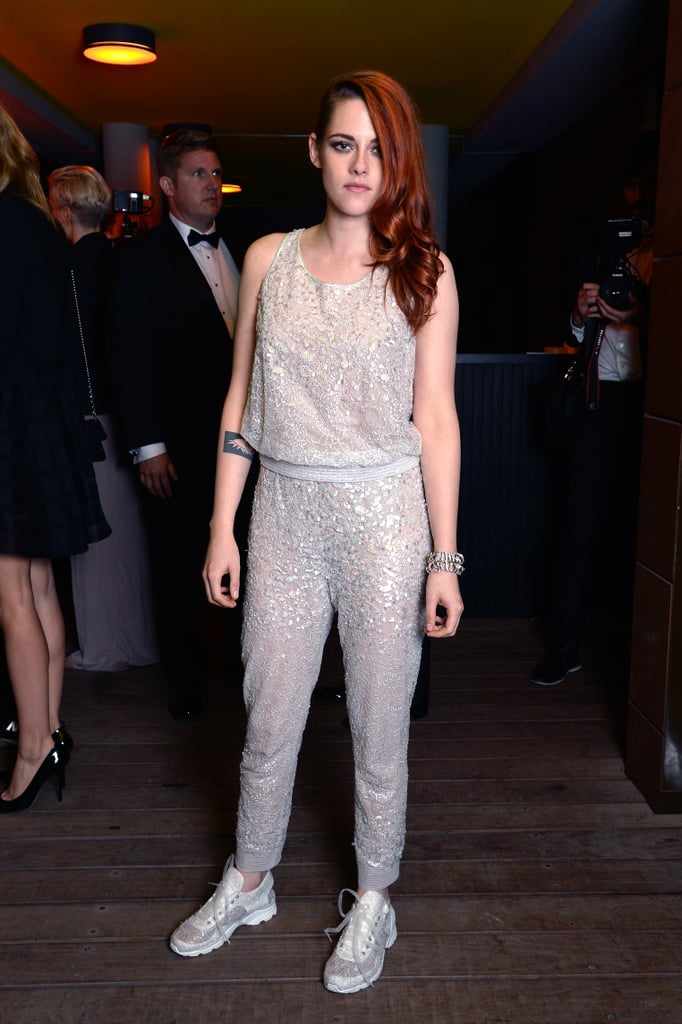 The Chanel trainers have been reiterated for a few seasons, but the ones Kristen Stewart [8] changed into after the Cannes red carpet were from Haute Couture Spring 2014. On the streets, they're paired with flouncy dresses and casual denim alike.
Spring 2014 Backpacks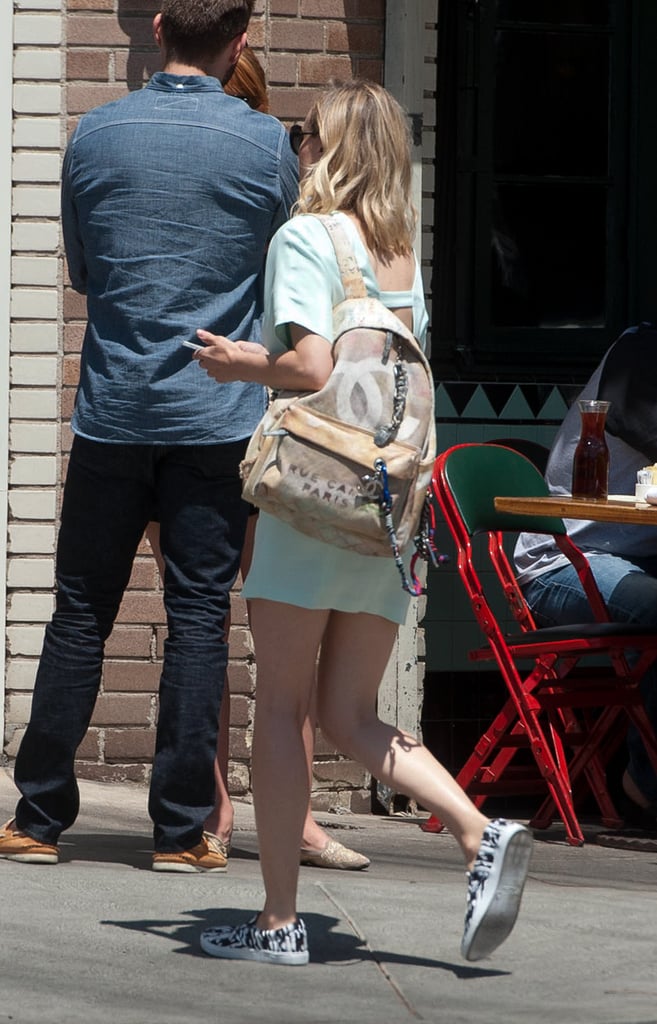 We love how Diane Kruger [9] gave off rustic vibes in printed slip-ons that she offset with a dainty seafoam tunic.
Source: Getty / Gonzalo/Bauer-Griffin [10]
Resort 2014 Perfume Bags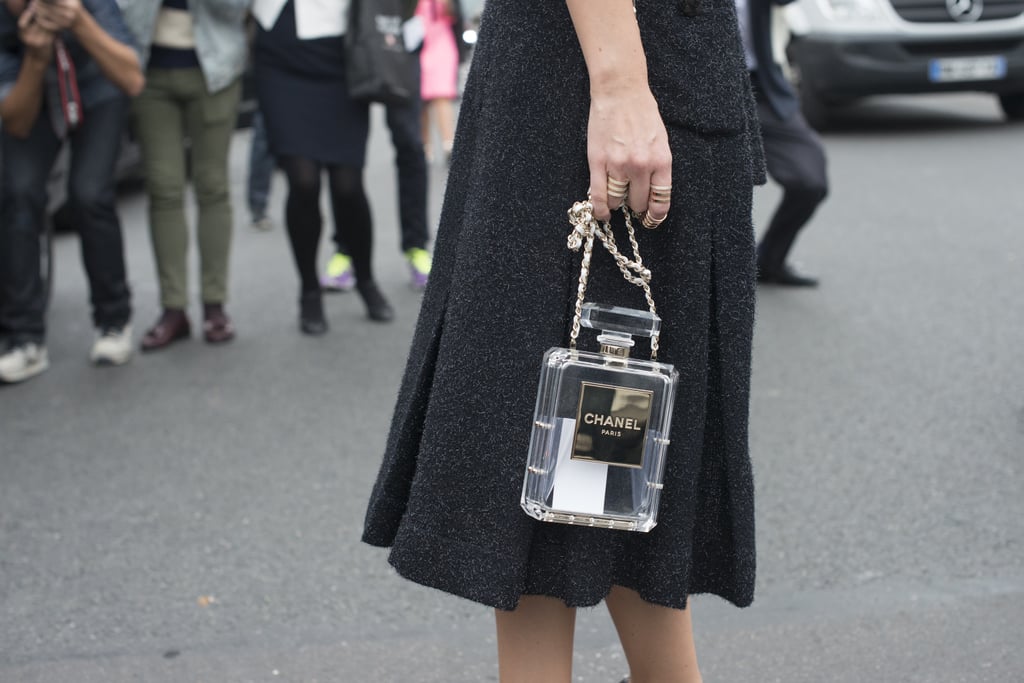 The elegance of the plexiglass perfume bag is obvious. After its debut at the Resort 2014 show, stars couldn't wait to get a whiff of it.
Source: Getty / Kirstin Sinclair [11]
Spring 2013 Lego Clutches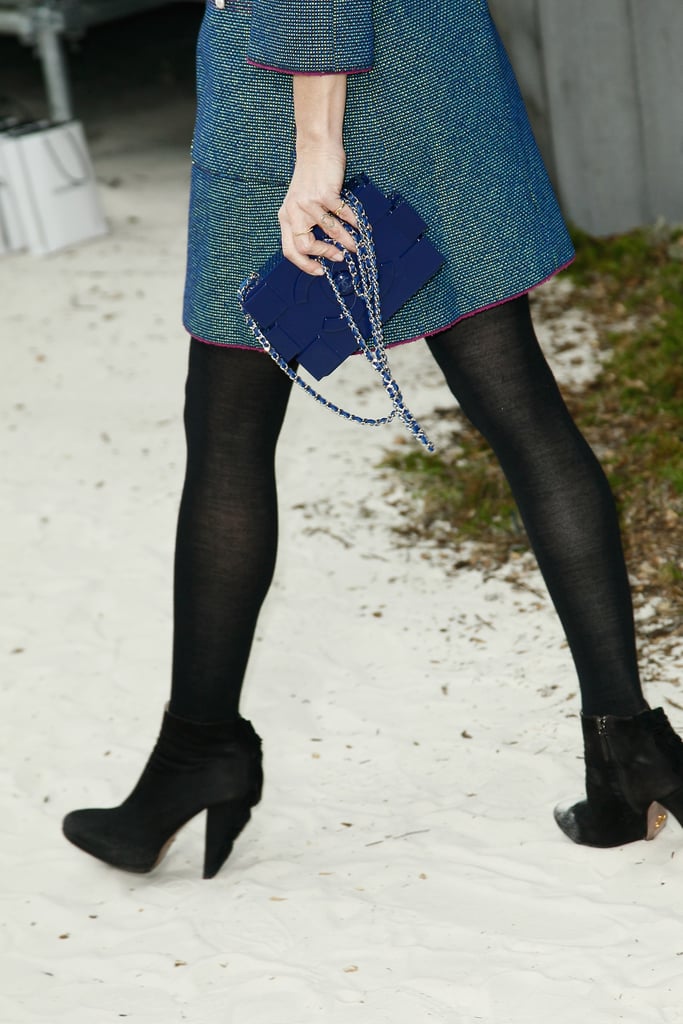 Chanel toyed with a Lego clutch in its Spring 2013 collection, and it's been embellished with even bolder details over time.
Source: Getty / Julien M. Hekimian [12]
Spring 2013 Hula Hoop Bags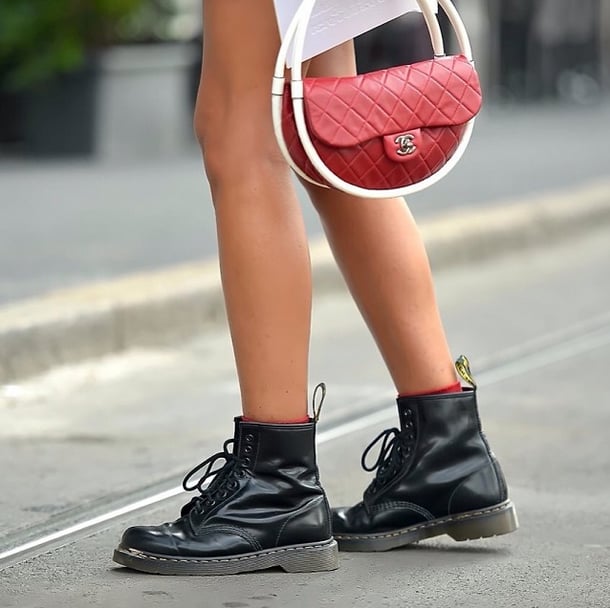 The hula hoop bag from Chanel's Spring 2013 show was a huge hit from the moment it stepped out on the runway [13].
Source: Instagram user modaterra [14]
Spring 2013 Hula Hoop Bags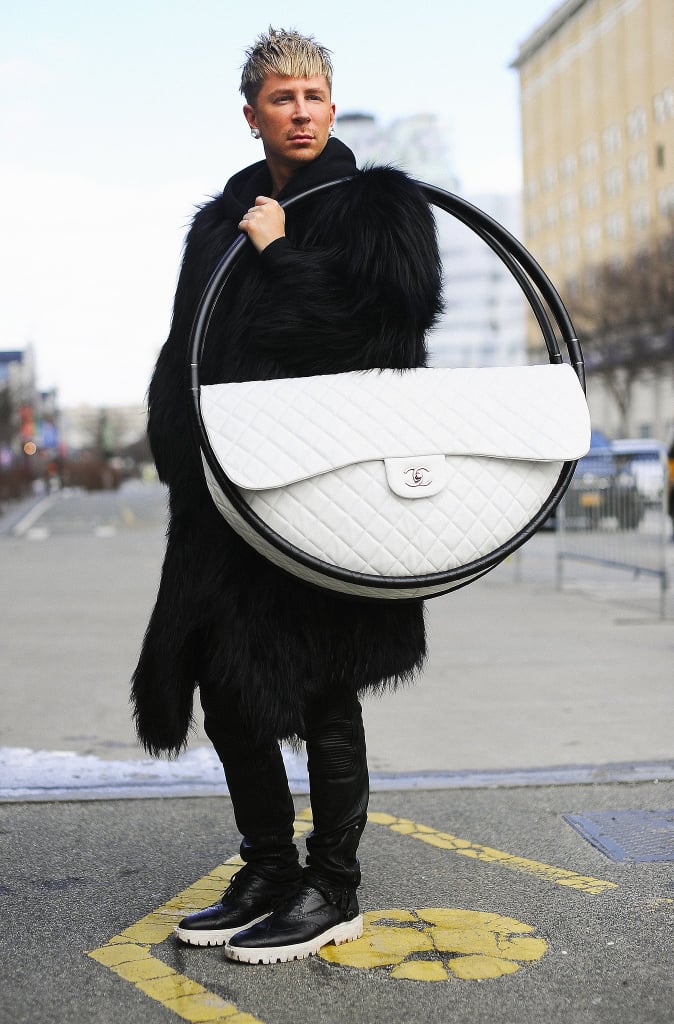 . . . and Marie Claire Accessories Director Kyle Anderson got his hands on it in a big way.
Source: Getty / Rommel Demano [15]
Resort 2014 Espadrilles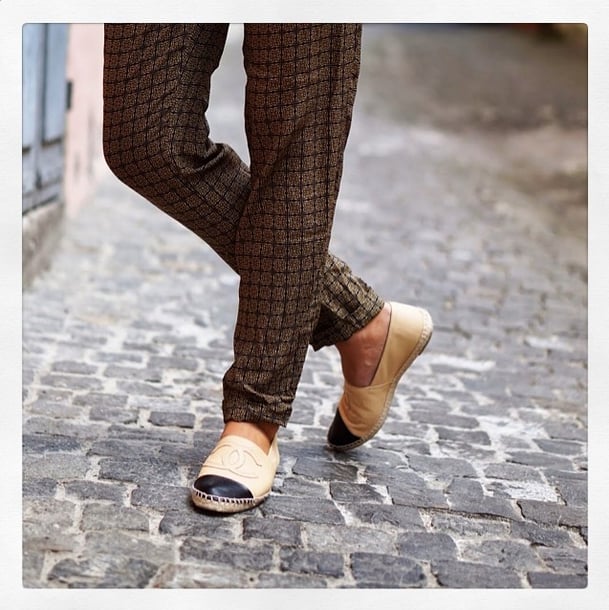 The Chanel shoes were first introduced in 2012 and spotted on the runway for Resort 2014. Needless to say, everyone's still going crazy for them today.
Source: Instagram user boxofbeauty [16]
The 2.55 Bag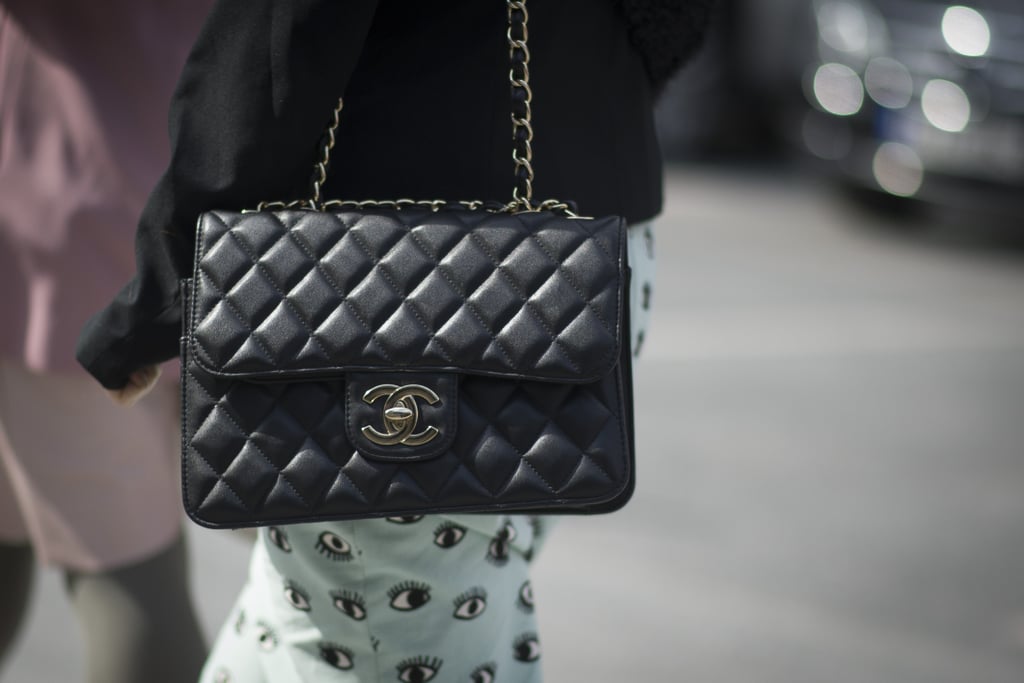 And to think, it all started with the classic 2.55, dreamt up by Coco herself and launched in 1955.
Source: Getty / Timur Emek [17]