Today we celebrate the birth of the one the most gifted entertainers in the world: Cher. Over the last four decades — yes, decades — the superstar has starred in award-winning films, produced a plethora of uplifting I-am-woman-hear-me-roar ballads, and forged ahead of the style front to truly be one of a kind. Though the crooner's onstage presence is just as dazzling as her high-octane performance looks [1], it's her trendsetting off-duty style that has really captured our attention. From boyfriend blazers and leather miniskirts to sporty-chic separates and mom jeans (you know they're back, right?), it seems Cher is always a sartorial step ahead.
Do we sense a little hesitation? If this list of former Hollywood flames [2] is any indication, it seems Cher knows a thing or two about turning a man repeller into a man getter. Oh, now you're on board? Great! Let's turn back time to celebrate Cher's most notable off-duty looks — and see which celebrities nowadays are taking a page straight from the fashion icon's playbook.
Leather Miniskirts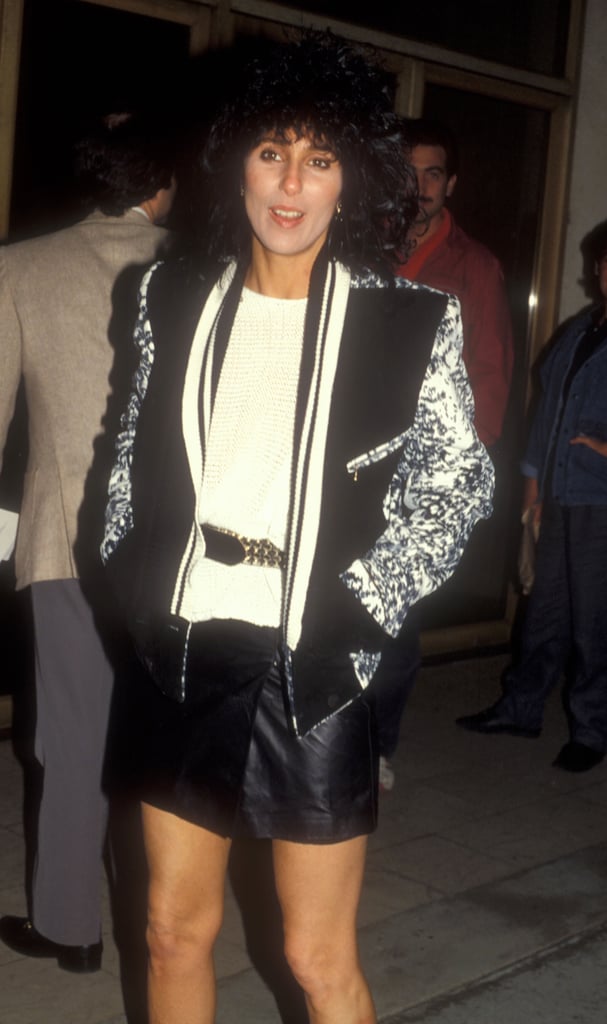 Leather minis used to be reserved for rocker chicks, but as Isla Fisher [3] proves, the trend has made a full transition.
Mom Jeans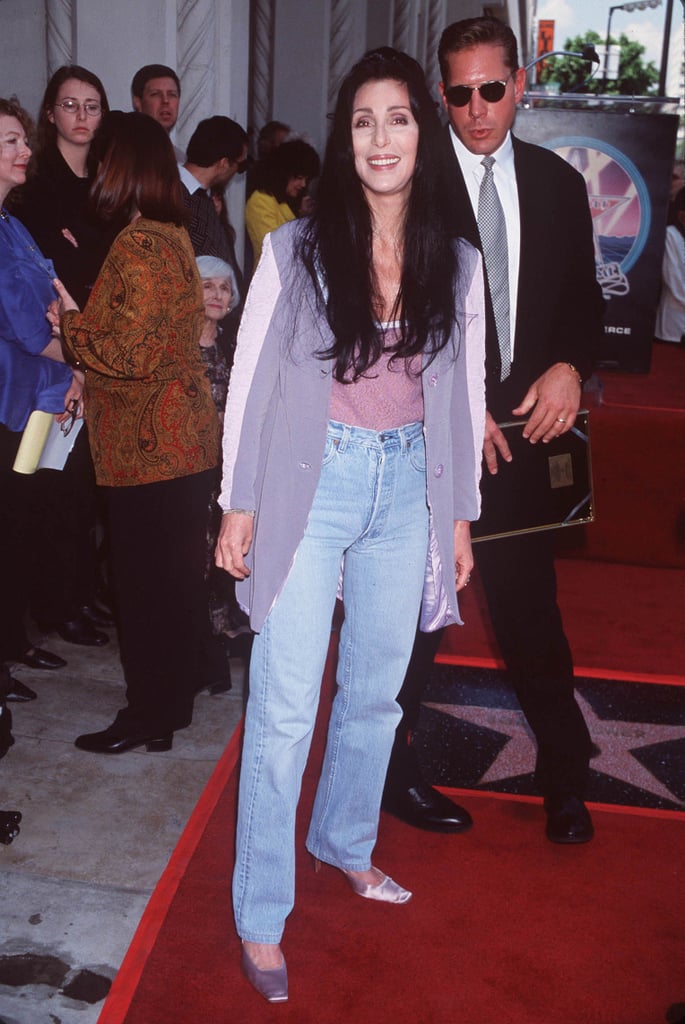 Mom jeans [4] were all over the Spring 2014 runways.
Brightly Colored Hair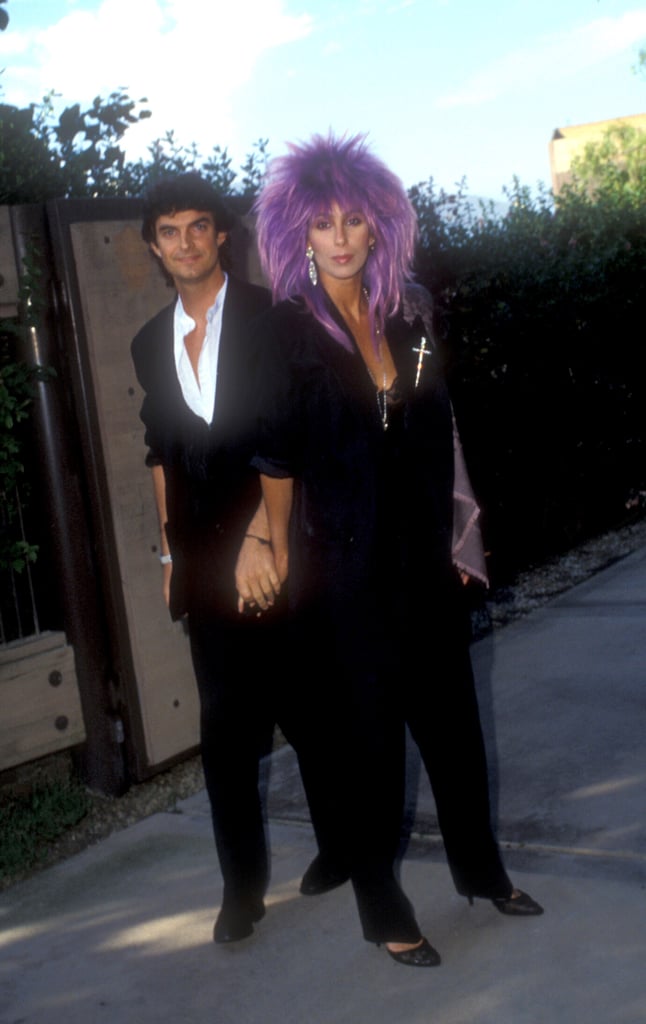 Nicole Richie's pink ombré [5] is a more subtle take on Cher's punk purple 'do.
Faux-Fur Accessories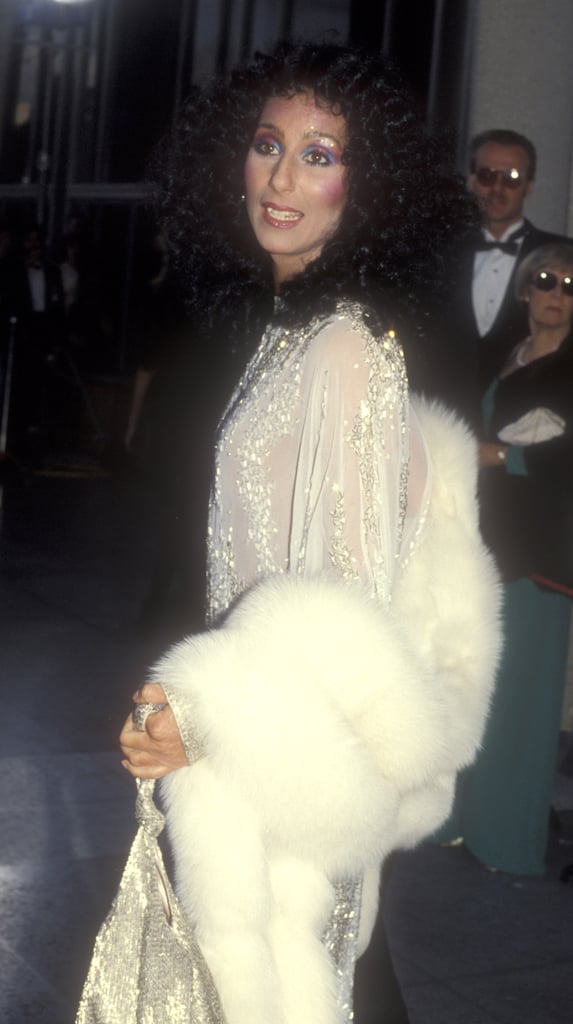 Just ask Kim Kardashian [6].
Chokers
Rihanna [7], was that you we caught going through Cher's 1995 wardrobe?
Denim Jackets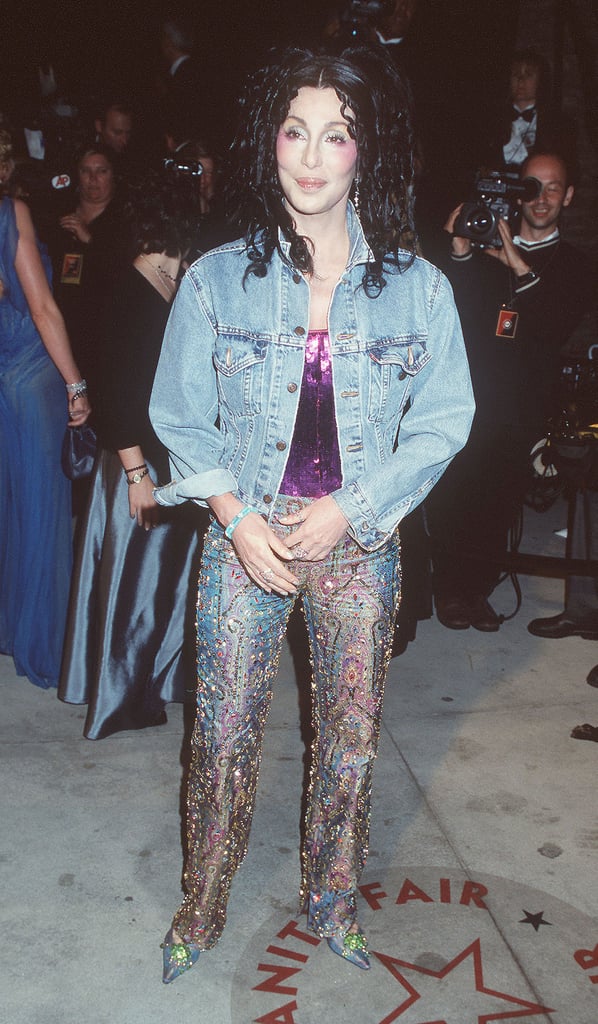 Denim jackets have been a Hollywood staple since day one — just ask any of these trendsetters [8].
Clubmaster Sunglasses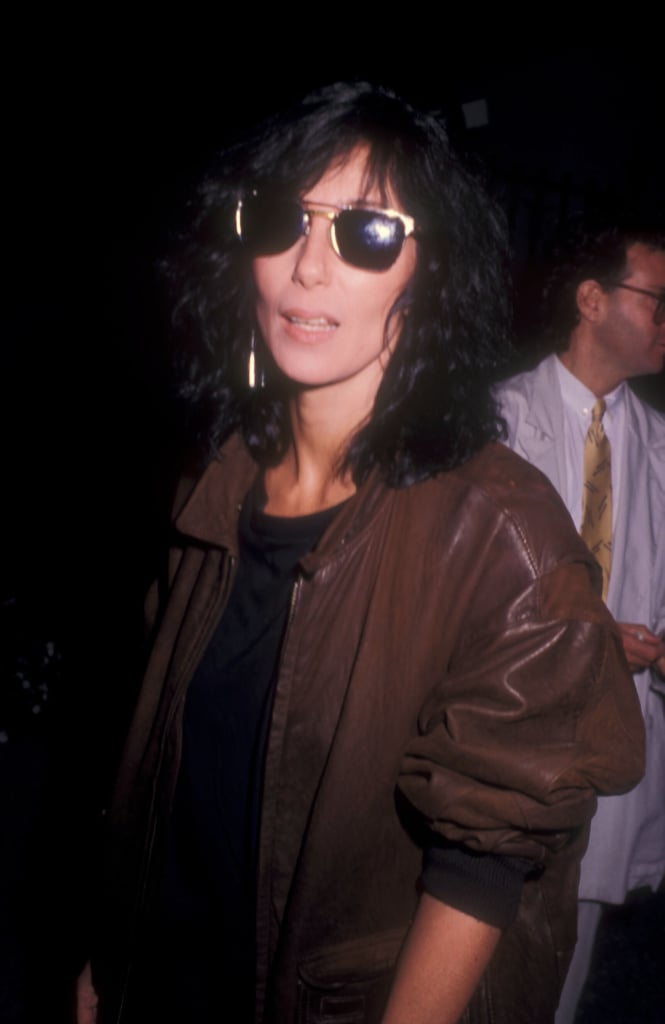 Kirsten Dunst paired her Ray-Ban clubmasters [9] with a flirty dress in 2011.
Socks With Sandals
No one can work socks with sandals like style setter Alexa Chung [10] — and Cher, of course.
Monochrome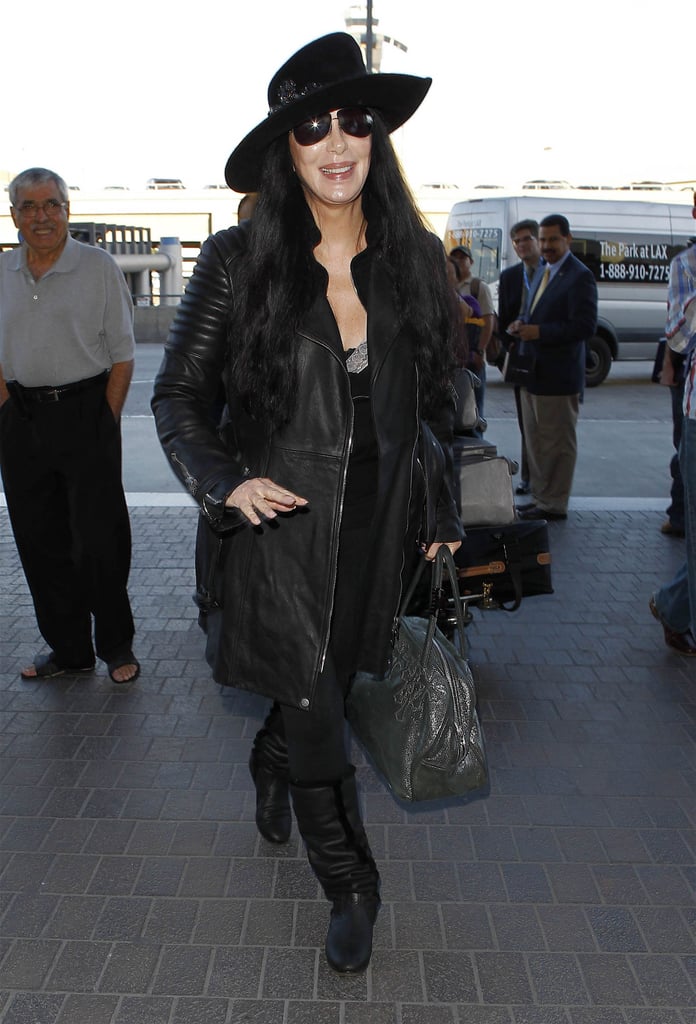 Feeling dark and dangerous or white hot? Take head-to-toe hue inspiration from Zoe Saldana and Candice Swanepoel [11].
Biker-Babe Leather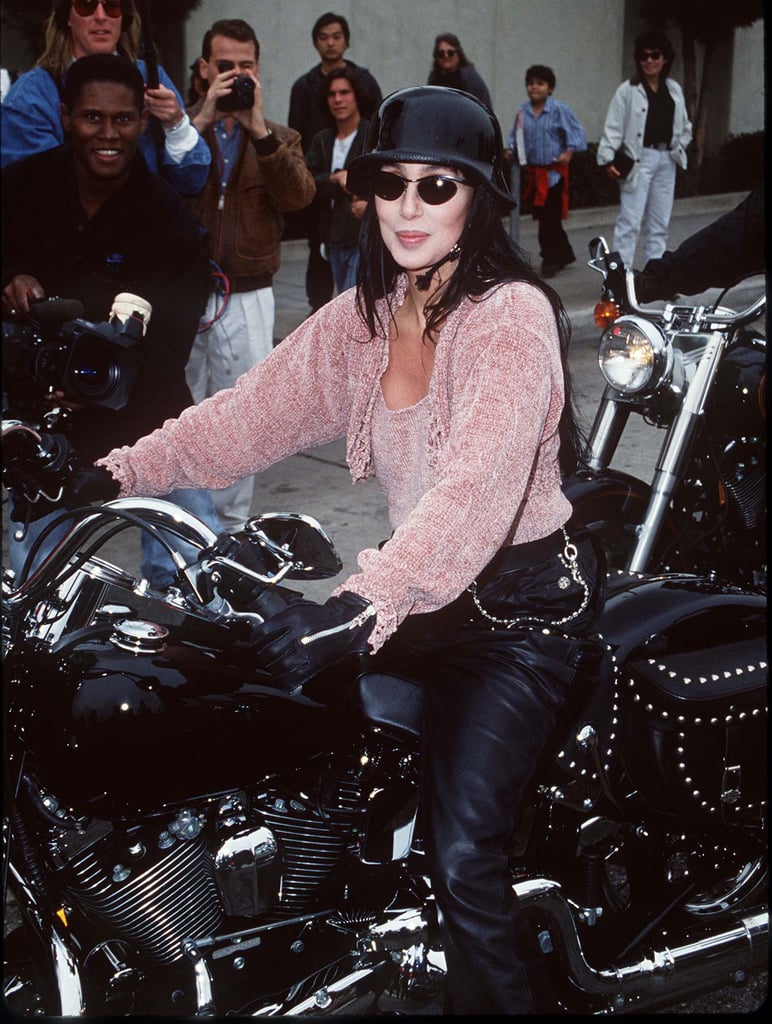 Irina Shayk doubled up on leather [12] in Paris.
Boyfriend Blazers
There's nothing more fashionable than an oversize boyfriend blazer, à la Sarah Hyland [13]. Bonus if it's your boyfriend's actual blazer.
Sporty-Chic Styles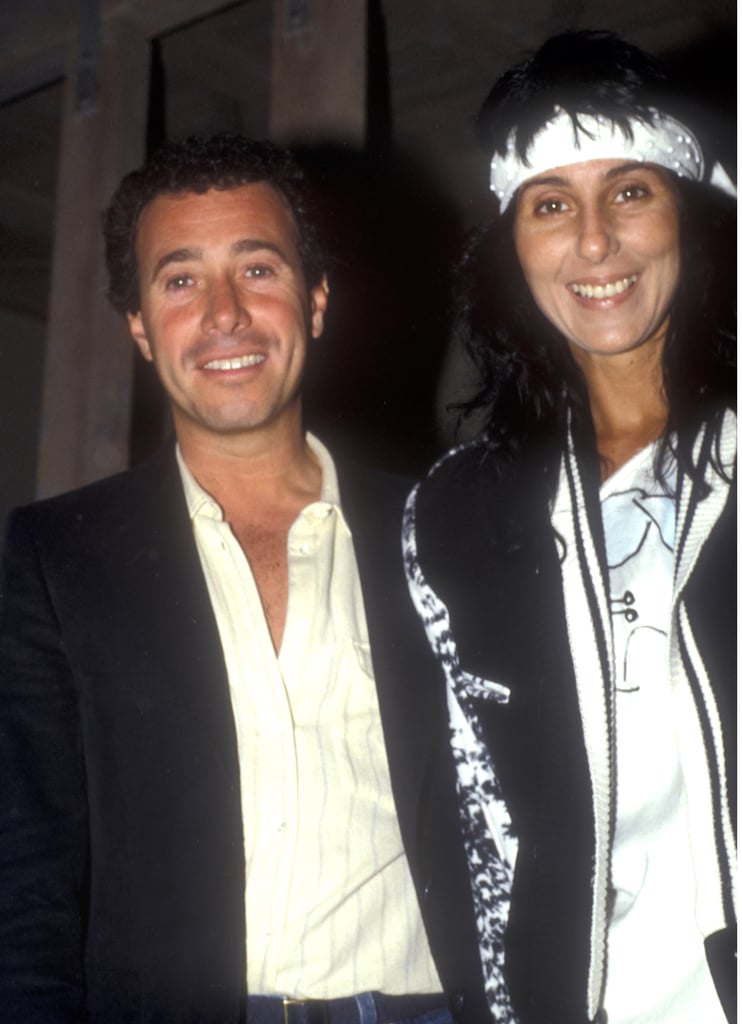 The biggest names in the fashion game — Marc by Marc Jacbos, Prada, and Gucci, just to name a few — sent sporty styles [14] down the runways.
Animal Print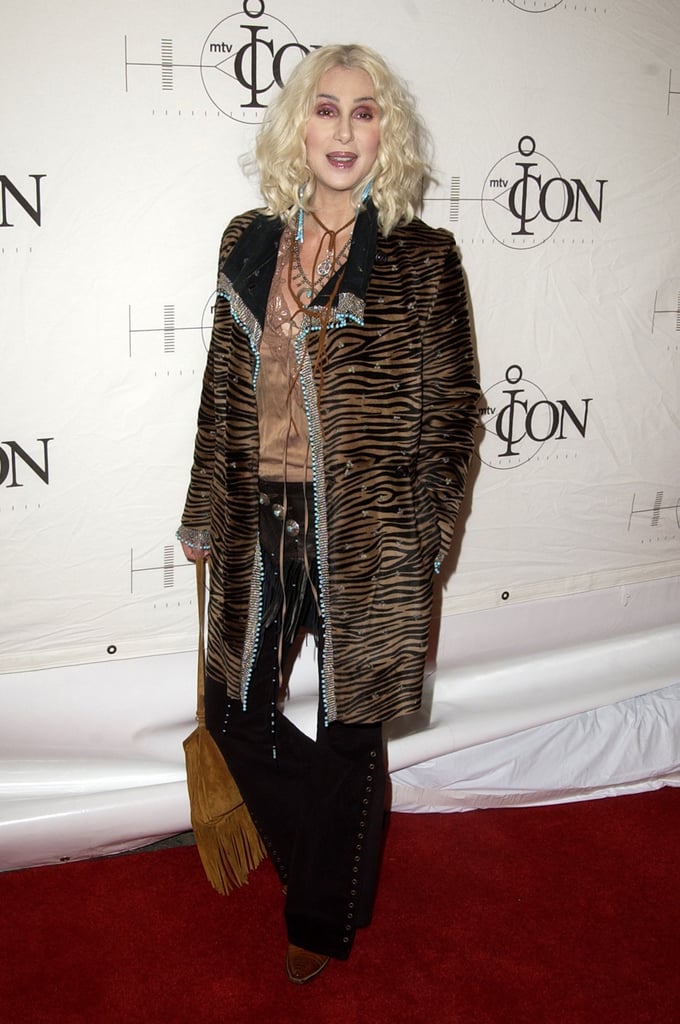 In true rock-and-roll fashion, Kate Moss chose a leopard coat [15] to celebrate her 40th birthday.
Studded Leather Jackets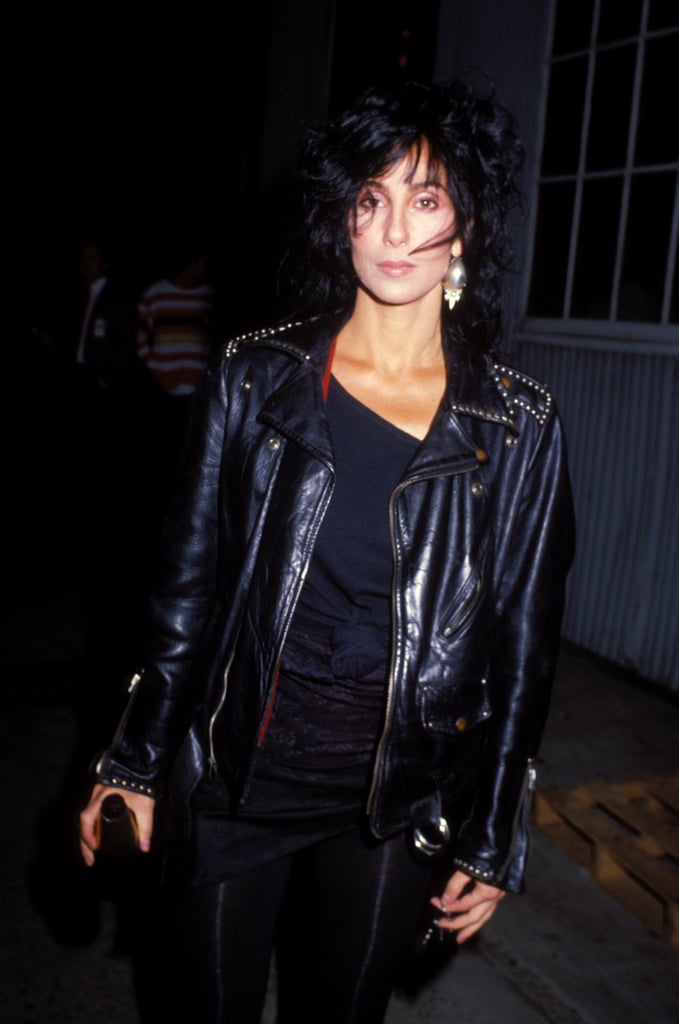 Jessica Alba layered up [16] in an embellished Simone moto.
Lace-Up Dresses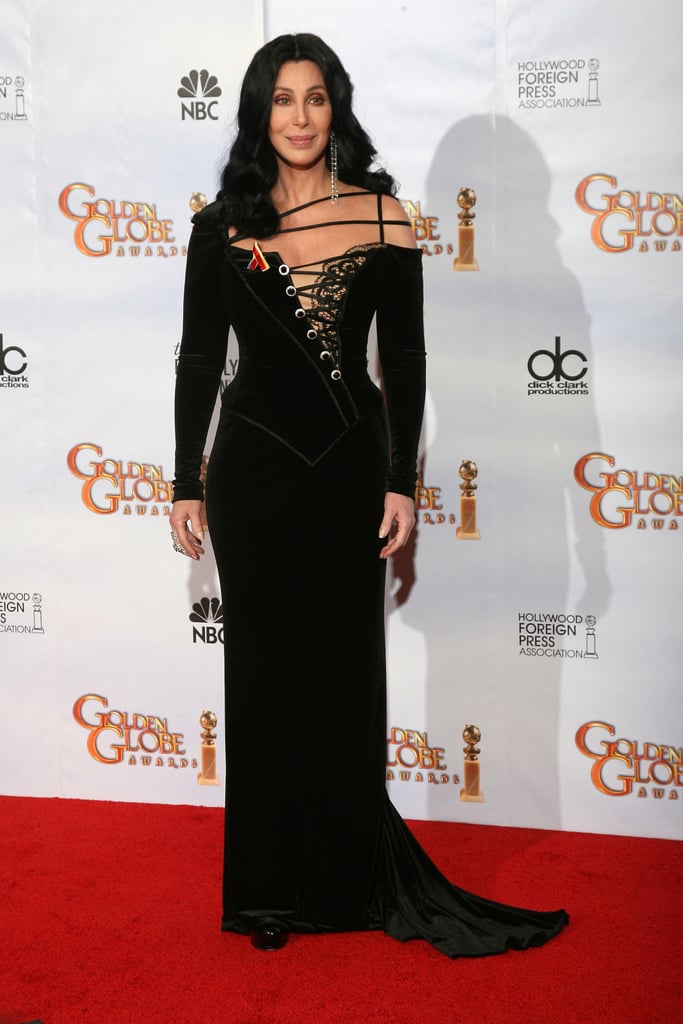 Who could forget Diane Kruger's Versus dress [17] worn during the 2012 Cannes Film Festival?
Corset Belts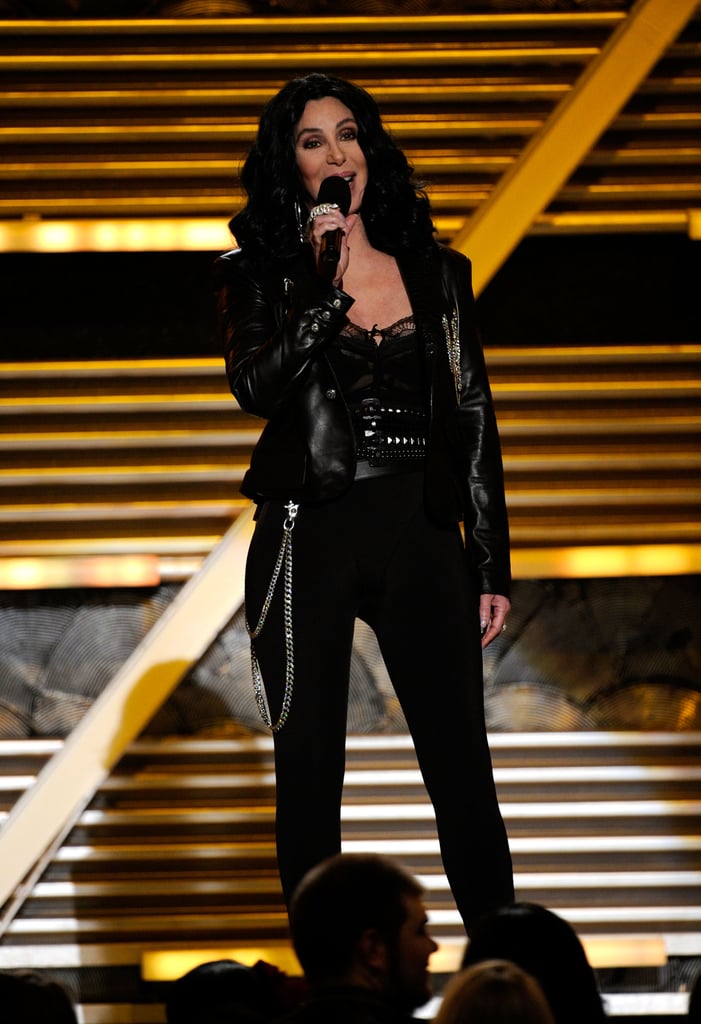 Miranda Kerr's Just Cavalli creation [18].
Fashion Is All About Having Fun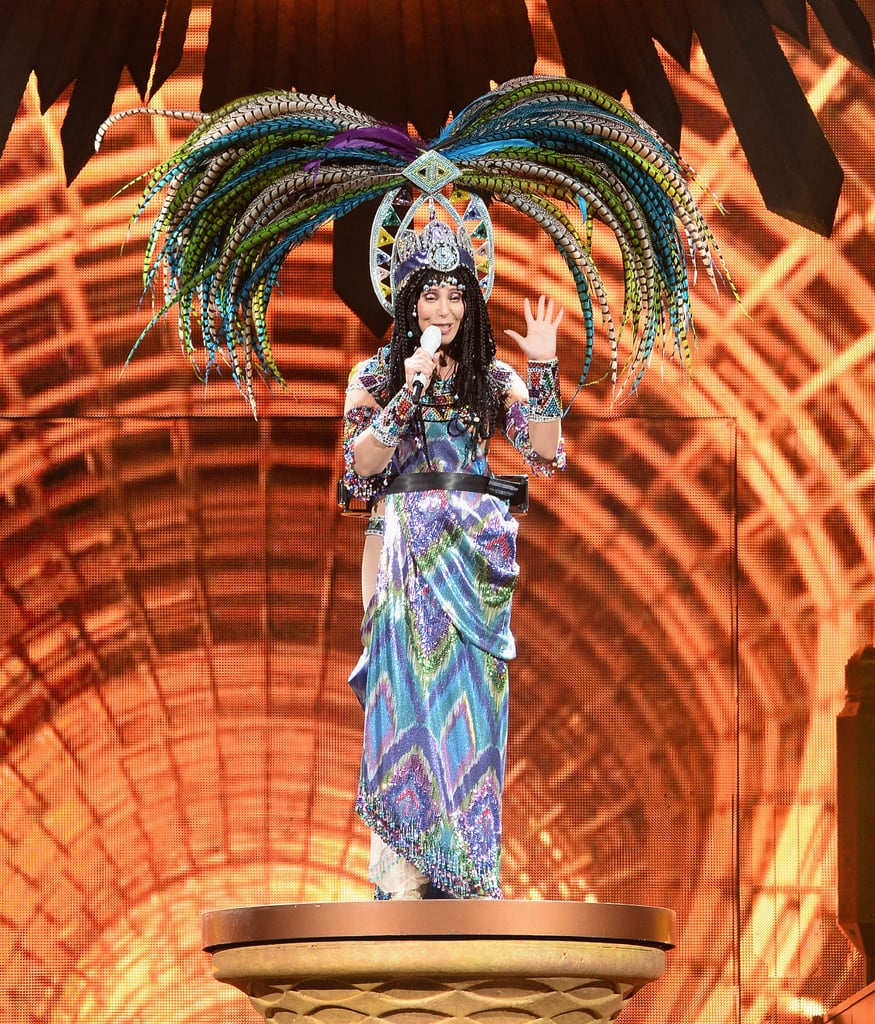 Lady Gaga [19] is known for her eccentric ensembles, but Cher was the original theme queen.
If It Ain't Broke, Don't Fix It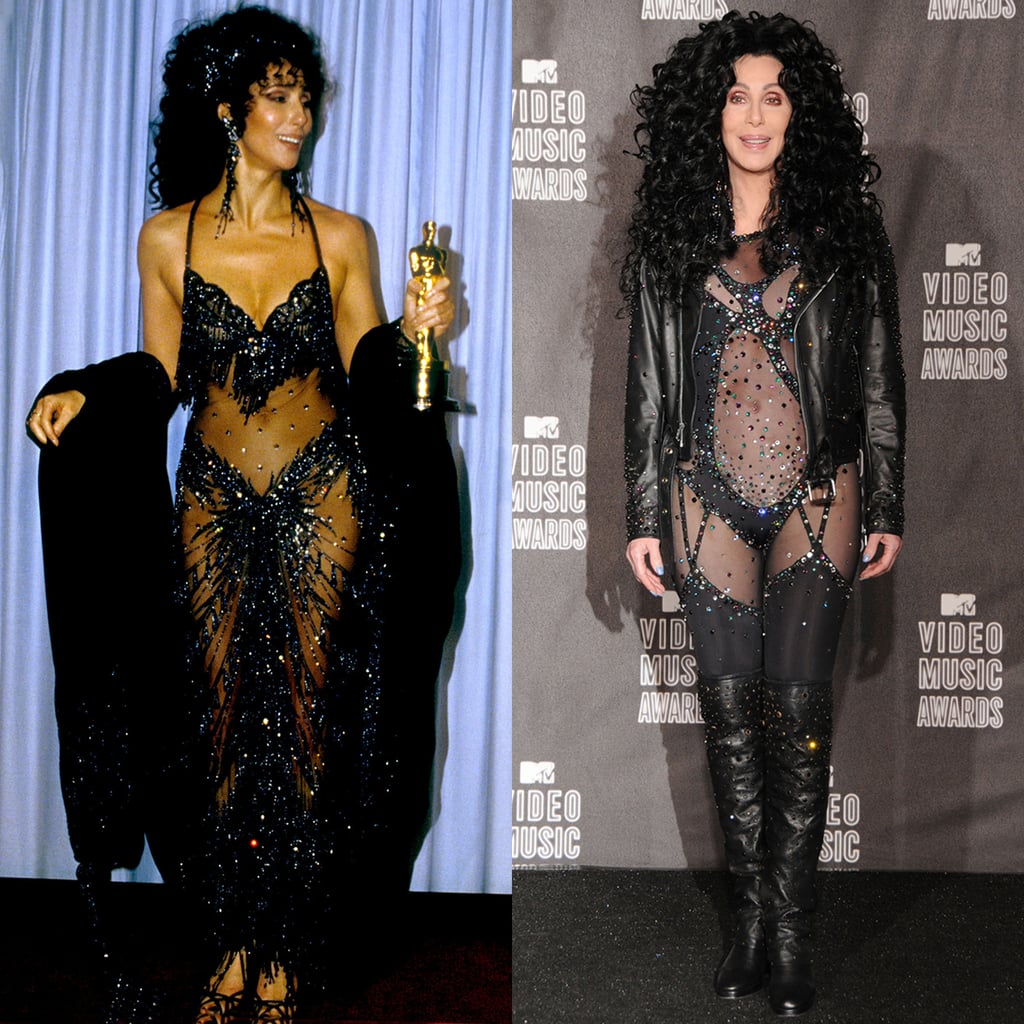 Please see above.