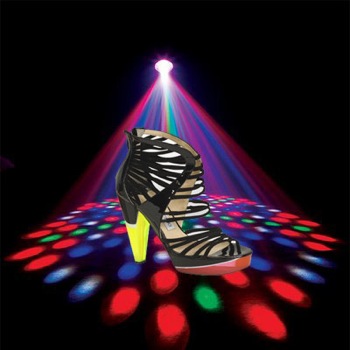 Leave it to the house of Choo to create a disco-infused shoe. You ready to get down?
Jimmy Choo's Zap Sandal
($2,495) not only looks supersonic, it is — it lights up when you walk, er, dance in them. Can you believe they are already out of stock? I can; when Choo goes disco, I want to go, too.