Christian Dior Spring 2012 Couture
ADVERTISEMENT ( more slides)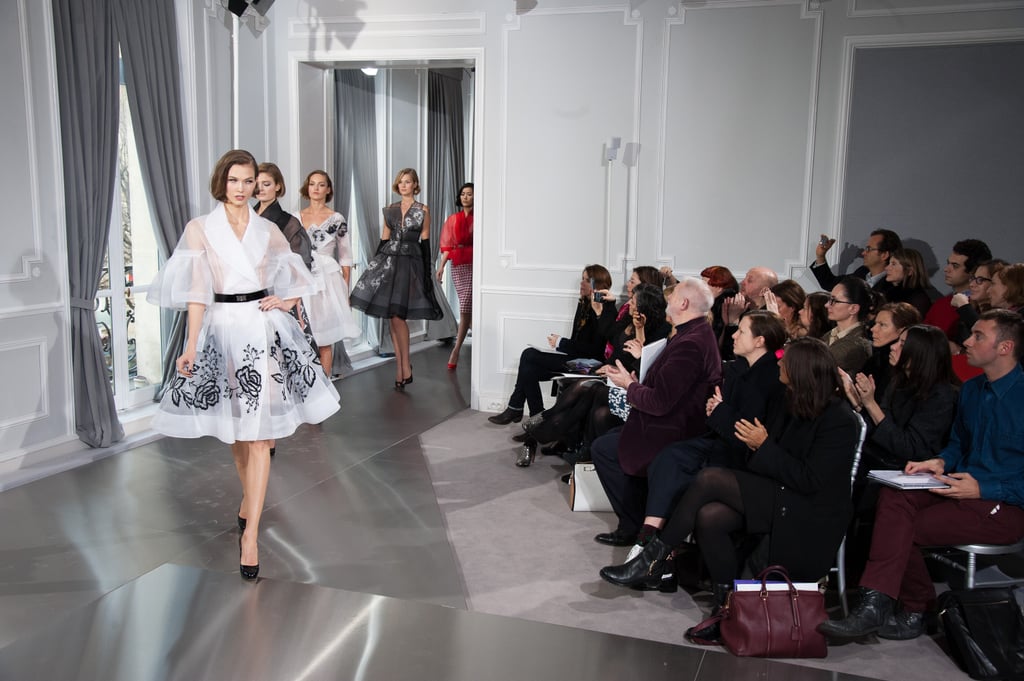 1
Christian Dior Spring 2012 Couture
>> Bill Gaytten
went for pure nostalgia at Dior's Spring 2012 couture show in Paris earlier today. "All the structure of iconic Dior, thanks to lots of fittings, but all of it see-through,"
Gaytten explained
. And so, the house's New Look silhouettes were done up in layers of ultra-femme chiffon, organza, gauze, and — for a bit of tough-edged modernity — croc-stamped leather and checks. Frocks were full-skirted and nipped at the waist, or slim-lined with artfully folded pleats, while jackets wrapped in deep, off-the-shoulder vees. "It was the complete opposite to John Galliano-fantasy. It was very wearable,"
commented a Vogue
UK editor who was at the show.