It's only natural that a woman with a lot of clothes would know a thing or two about keeping her closet organized (we all know what happens [1] when we don't, right?). So we tapped eBay power seller [2] Corri McFadden for a look at her own designer-shoe-lined wardrobe to find out exactly how she keeps it from becoming designer-clothing chaos. Inside, all the tips and tricks you need to make the most of your space — even if it's not exactly a walk-in. The bonus? A sweet peek at McFadden's dream-worthy heels, jewels, and a pretty amazing collection of Chanel buttons — yes, buttons! Just scroll through for the full tour.
Keep Your Clothes Where You Can See 'Em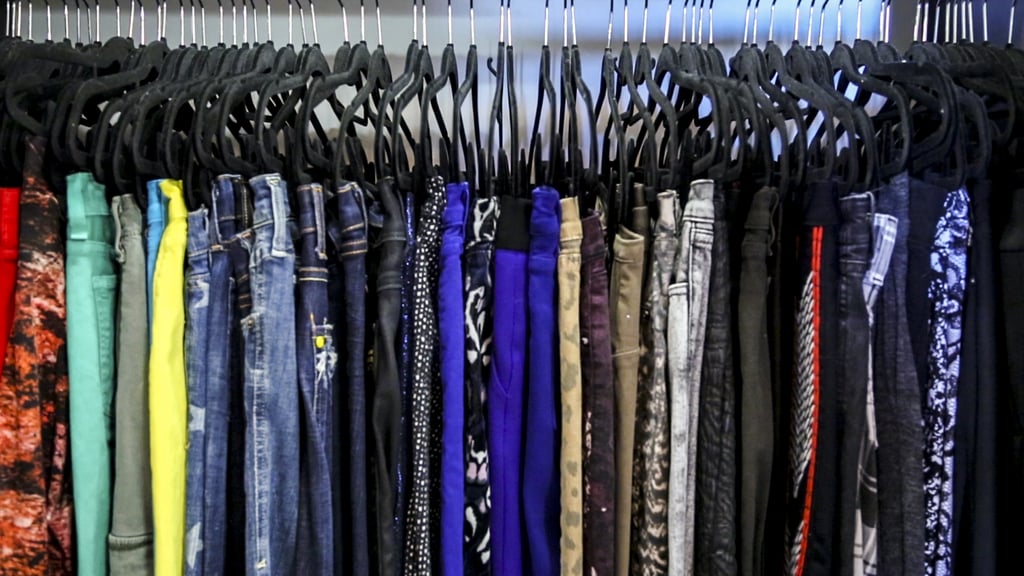 "Jeans can be bulky and hard to find when stored in a drawer. By streamlining your jeans on hangers, it becomes easier to find you favorite pair of skinnies in a cinch!"
Photo courtesy of Corri McFadden
Shoes Double as Decor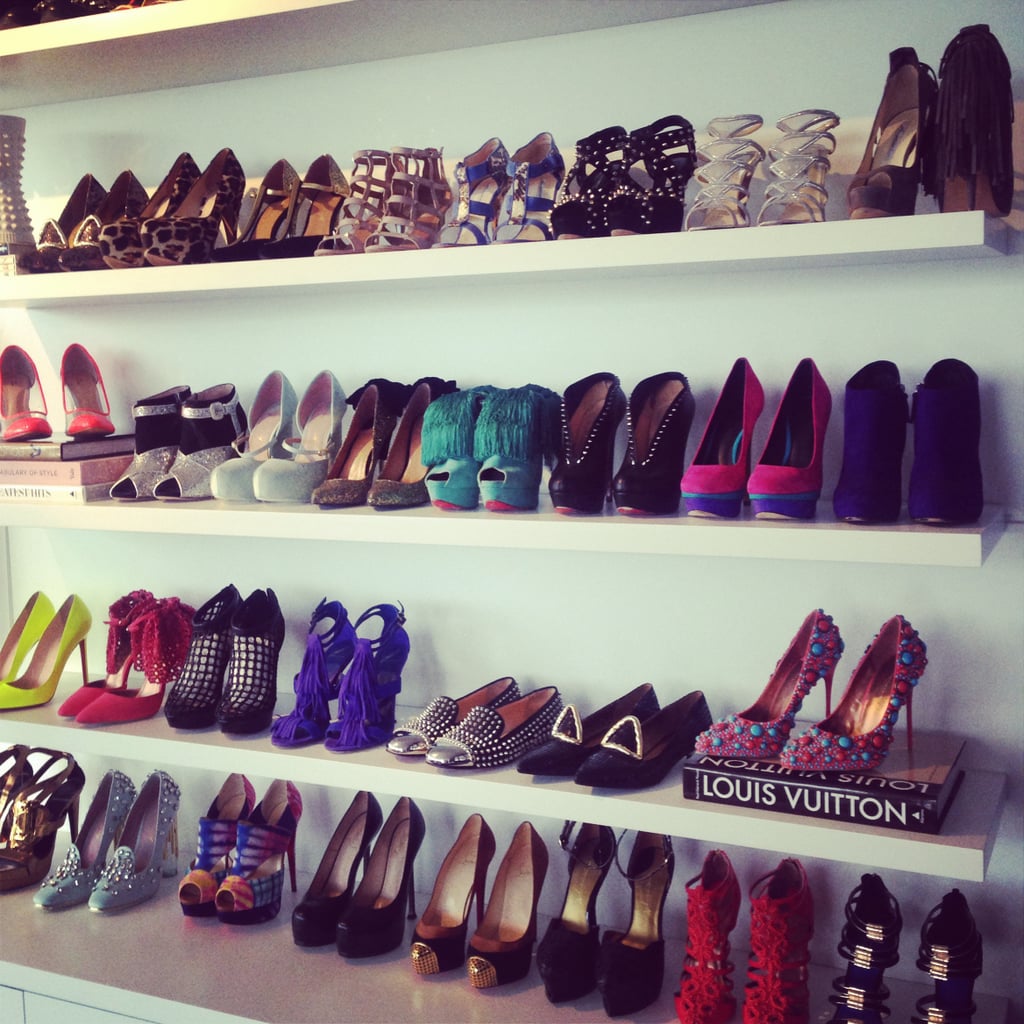 "Displaying your shoes on shelves around your home as art is a creative way to store and highlight your shoes. Not only do your shoes get to see the light of day, but [they] can also be great conversation starters."
Photo courtesy of Corri McFadden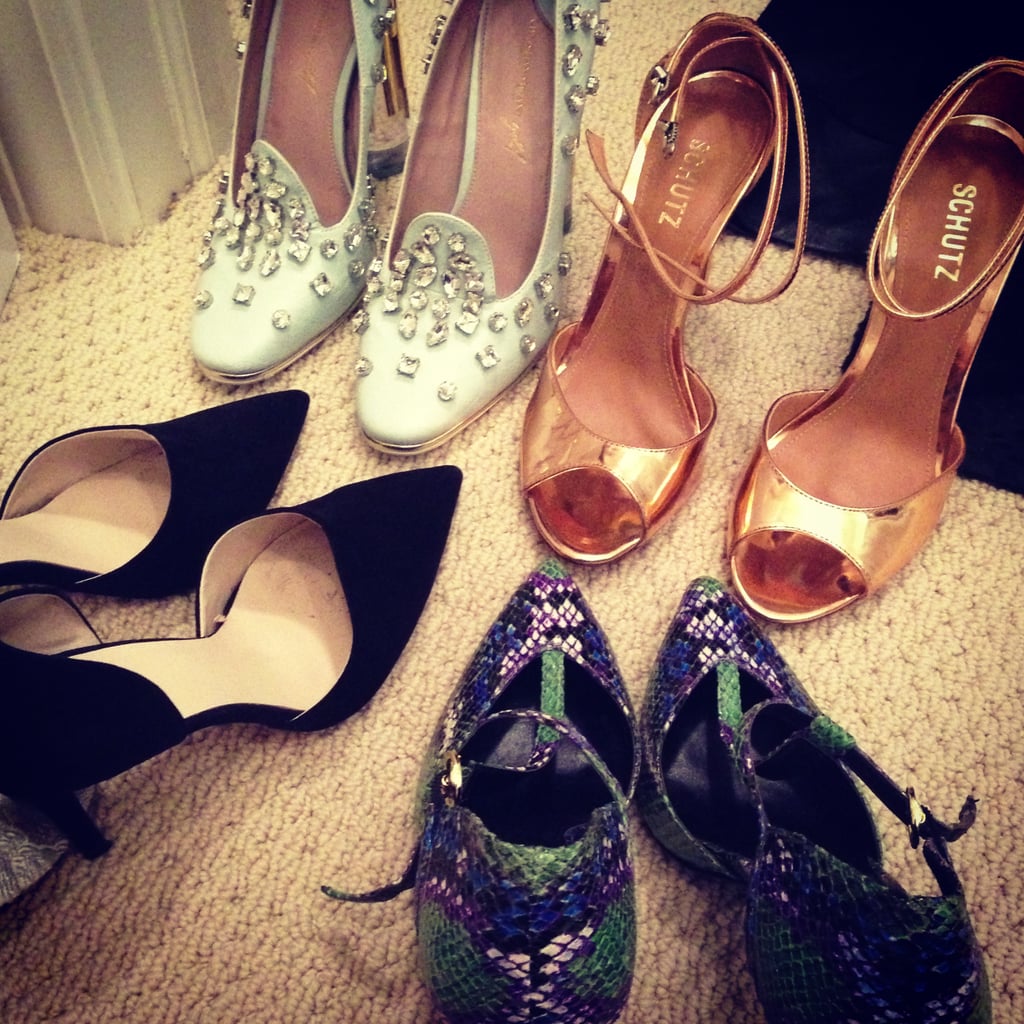 Photo courtesy of Corri McFadden
Couture Doesn't Have to Be a Major Investment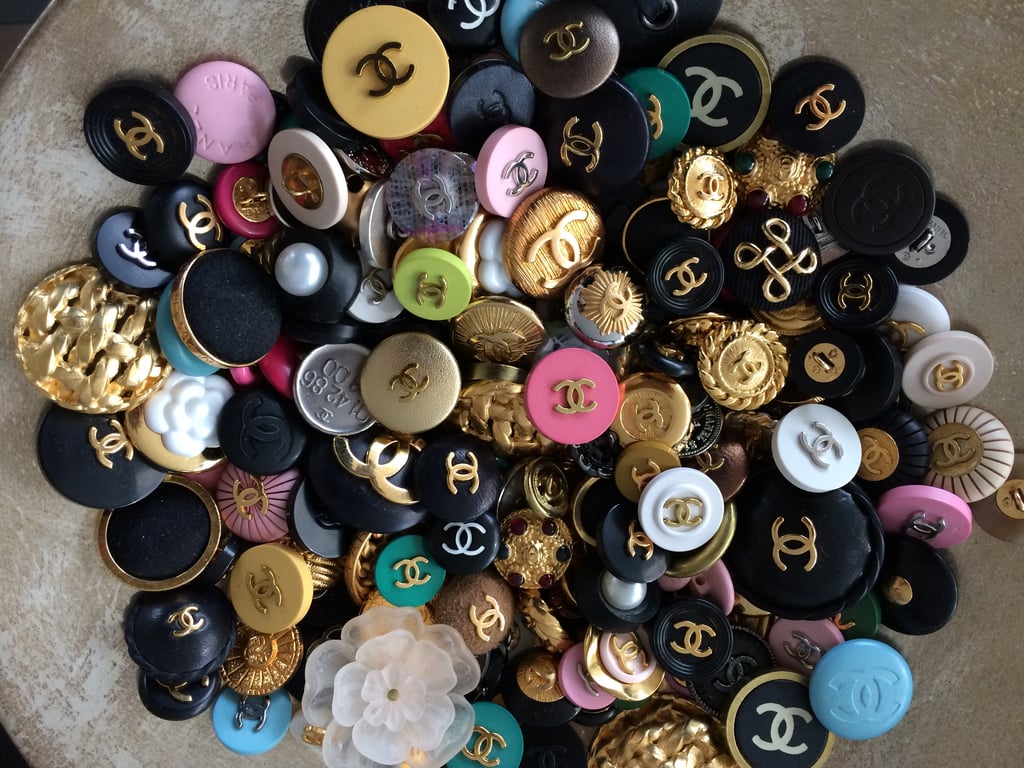 "If you can't afford couture pieces like Chanel or Dior, small trinkets such as these Chanel buttons is an easy way to bring couture to your life without the large price tag."
Photo courtesy of Corri McFadden
Keep It Simple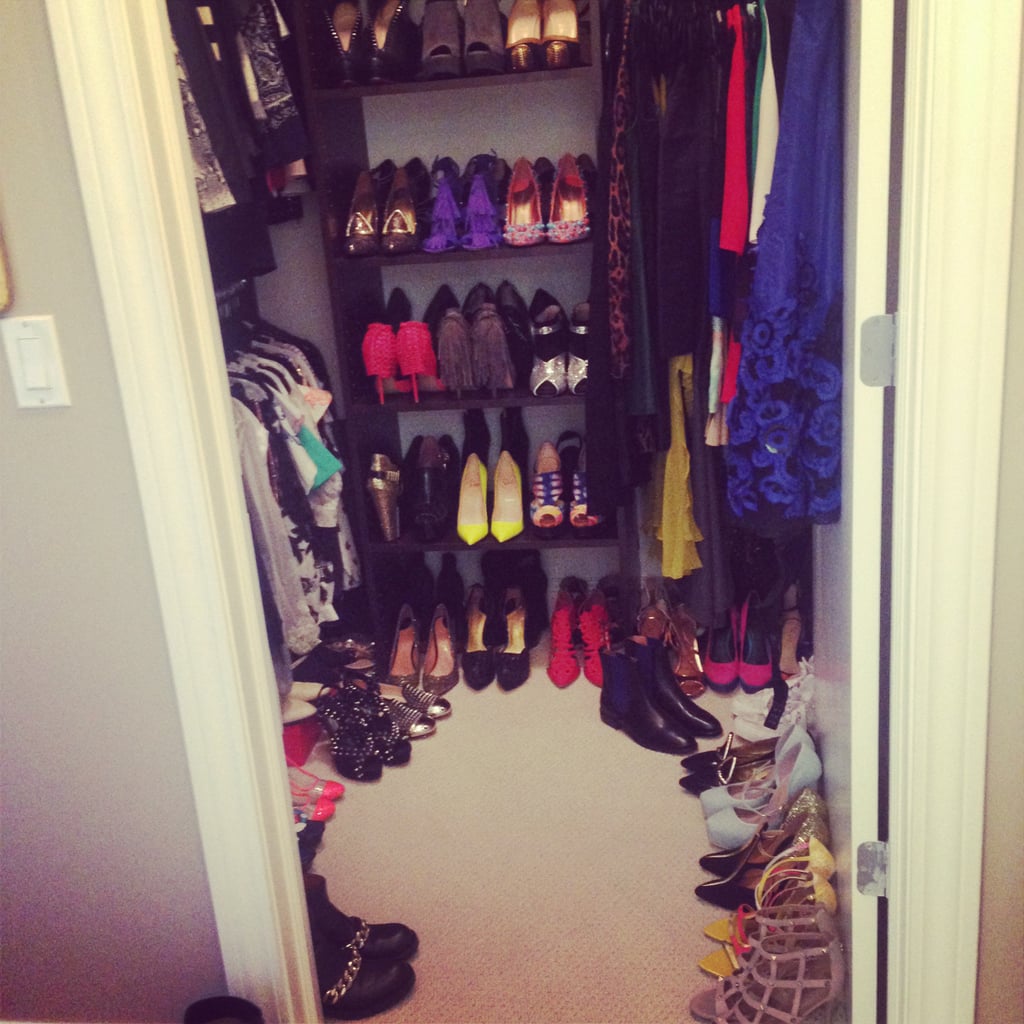 "To make getting ready in the morning easier, plan ahead by switching out your clothes season to season. This will save you some time because you won't have to sift through all four seasons' worth of clothes just to find that perfect spring outfit."
Photo courtesy of Corri McFadden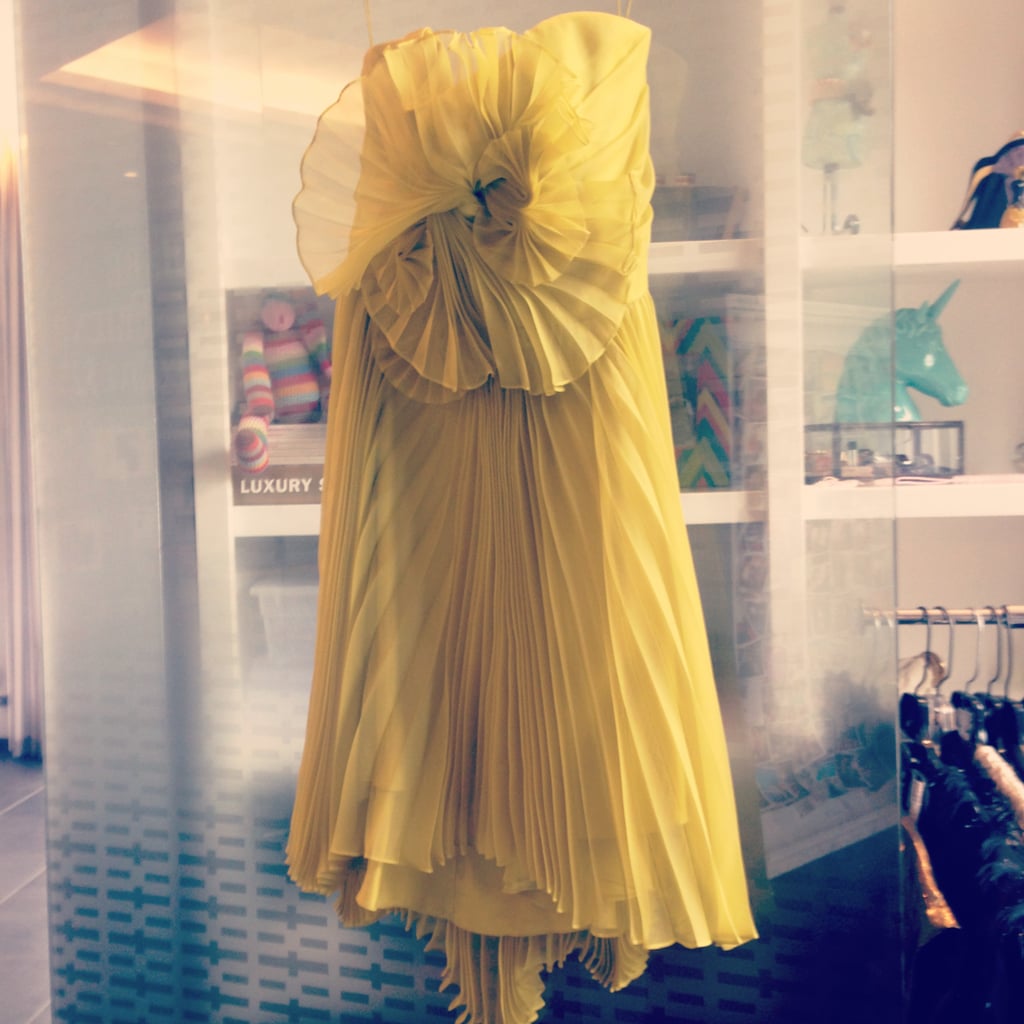 Photo courtesy of Corri McFadden
It's the Little Things That Count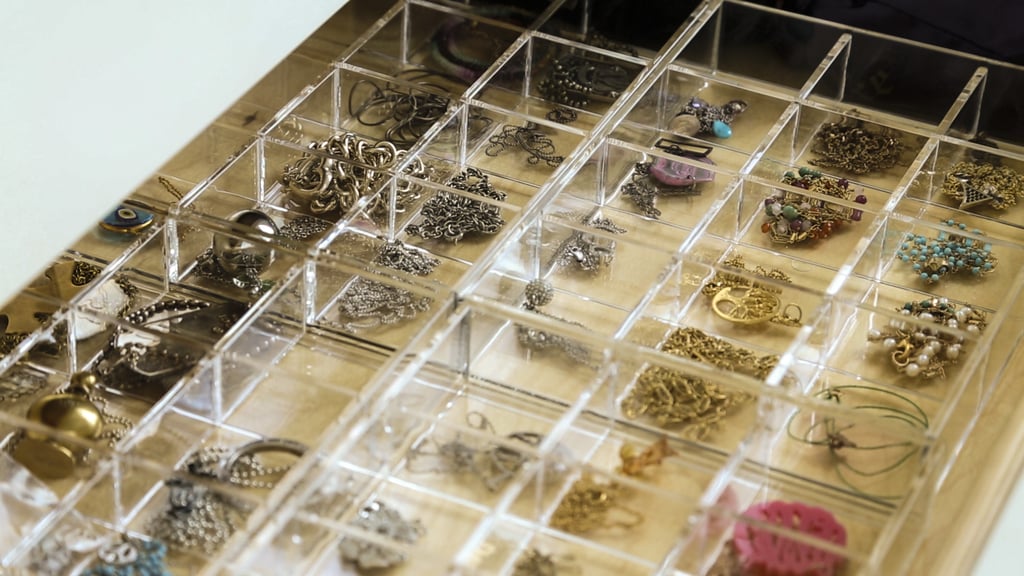 "Designated accessory drawers are a great way to hold smaller items. Inserting dividers into your drawers allows you to easily organize your jewelry, broaches, and sunglasses, while also making it easy to view each individual piece."
Photo courtesy of Corri McFadden
Put Your Clothes to Work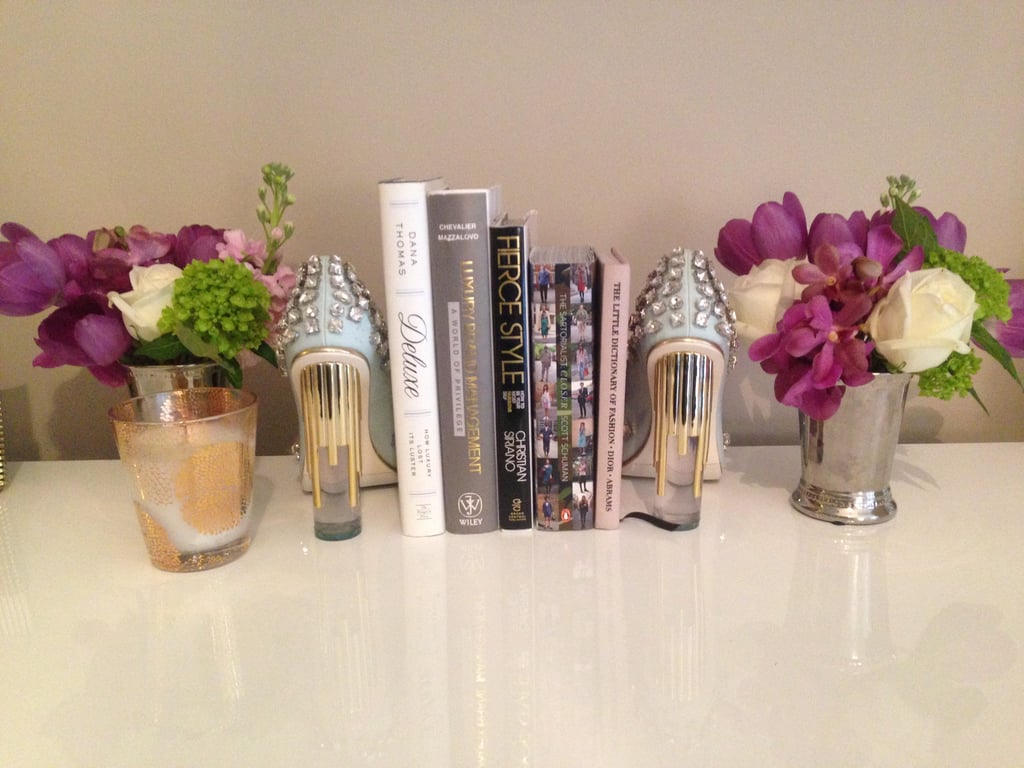 "If you are running out of space in your closet, another clever tip is to use your favorite shoes as bookends."
Photo courtesy of Corri McFadden
Know When to Let Go
"There is nothing more frustrating than trying to get dressed and repeatedly pulling out items that you don't fit, like, or feel great in. A great solution is to keep a bag at the bottom of your closet for items you don't wear anymore. When the bag is full, consign your unwanted items, putting a little extra cash back into your wallet to invest in pieces you will wear."
Photo courtesy of Corri McFadden