The Covet List: Crazy For Charlotte Olympia's Sexy Leopard Wedges
The Covet List: Charlotte Olympia Miranda Wedges
Like us on Facebook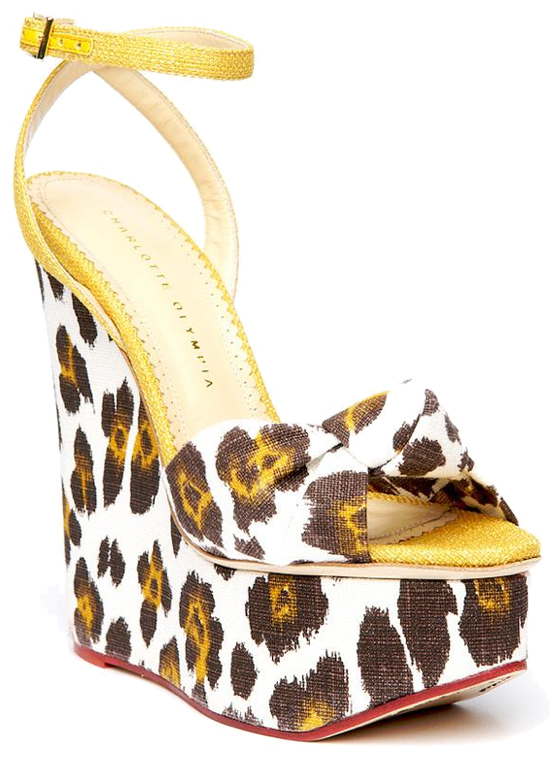 The Piece:
Charlotte Olympia Miranda Wedges
The Investment: $902

Why We Covet: You know that if you wear these, at least ten women, and probably a few men, are going to stop you on the street and ask you where you got these fabulous shoes. They're meant to be checked out. They're meant to get attention. They're meant to make you six feet tall because they have whopping 6-inch wedge heels, but you won't die of discomfort because of the 2.5-inch platform. Beyond that, we love that the leopard is trimmed in bright, sunny yellow and the little knot across the toes.
Check out other items from our Covet List!