The Covet List: Needing a Pop of Color Via Chloe's Sally Bag
The Covet List: Chloé Sally Bag in Ivy
Like us on Facebook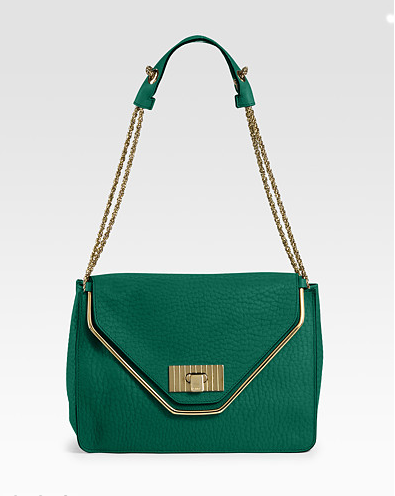 The Piece:
Chloé Sally Bag in Ivy
The Investment: $1,795

Why We Covet: Our Spring wardrobe palette promises to be full of neutrals, so we're looking for a pop of color. That said, that pop of color needs to be on something totally timeless and chic. Solution: this Chloé bag. Grained calfskin is soft and supple and holds the green color like a luxury bag should. The metallic clasp and guilloché hardware are beautiful but elegant, making this a statement bag that only the chicest woman would carry. Imagine this bag with a camel sweater and calf-length camel skirt, a navy sheath, or a flowy gray dress. Gorgeous, right? We think so.