ADVERTISEMENT ( more slides)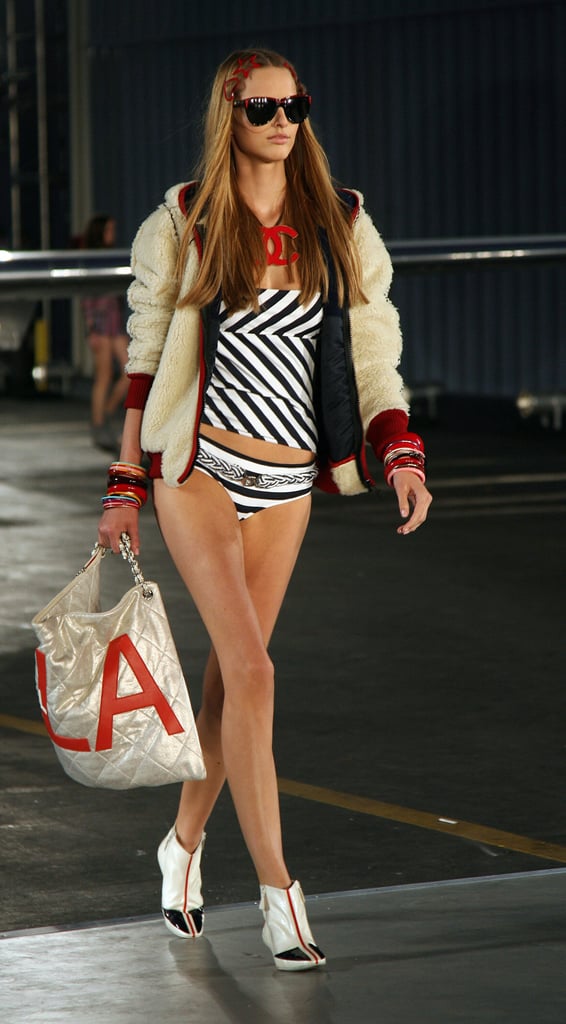 The Chanel Line has taken off and boy do I wish I were in flight. Karl presented a youthful Resort collection of colorful Chanel duds to the top of female Hollywood society and it looks like there is plenty to go around.
A mix of satin, stripes, sequins, tweed and denim gave way to a sometimes utilitarian sometimes completely feminine collection. I love it when Karl uses color and his reds, blues and purples were fun and made nautical desirable all over again. Silhouettes were flowy and light and ready to take flight. There was either a lot of leg via mini skirts or a long strong female via wide-legged pants. All of this with layered chains and pearls, peep-toe boots and ultra-cool Chanel glovies will surely keep the jet set happy.
To see lots more from the runway show,