Have a little downtime? Then why not make some personalized holiday gifts for the people on your shopping list! We've rounded up a few of our DIYs that will make great gifts to give and receive. Click through, and unleash your crafty side!
DIY: Jeweled Party Clutch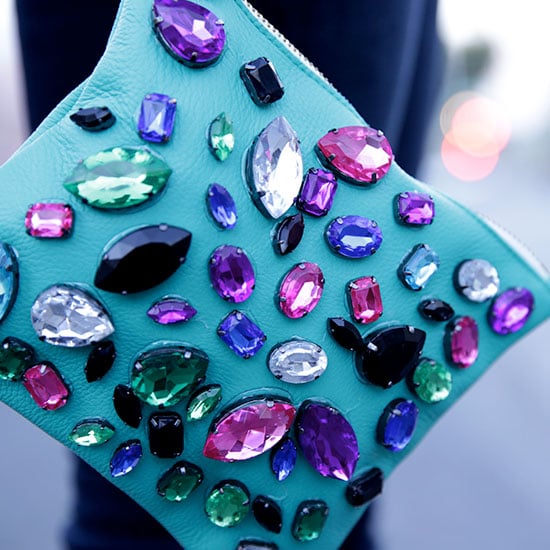 Create the perfect clutch in just two steps!
DIY: Vintage-Style Brooch
Inject a feeling of decades past with this beautiful brooch.
DIY: Pyrite Cuff
There's nothing foolish about this fool's-gold cuff.
Personalize Anything With DIY Monogramming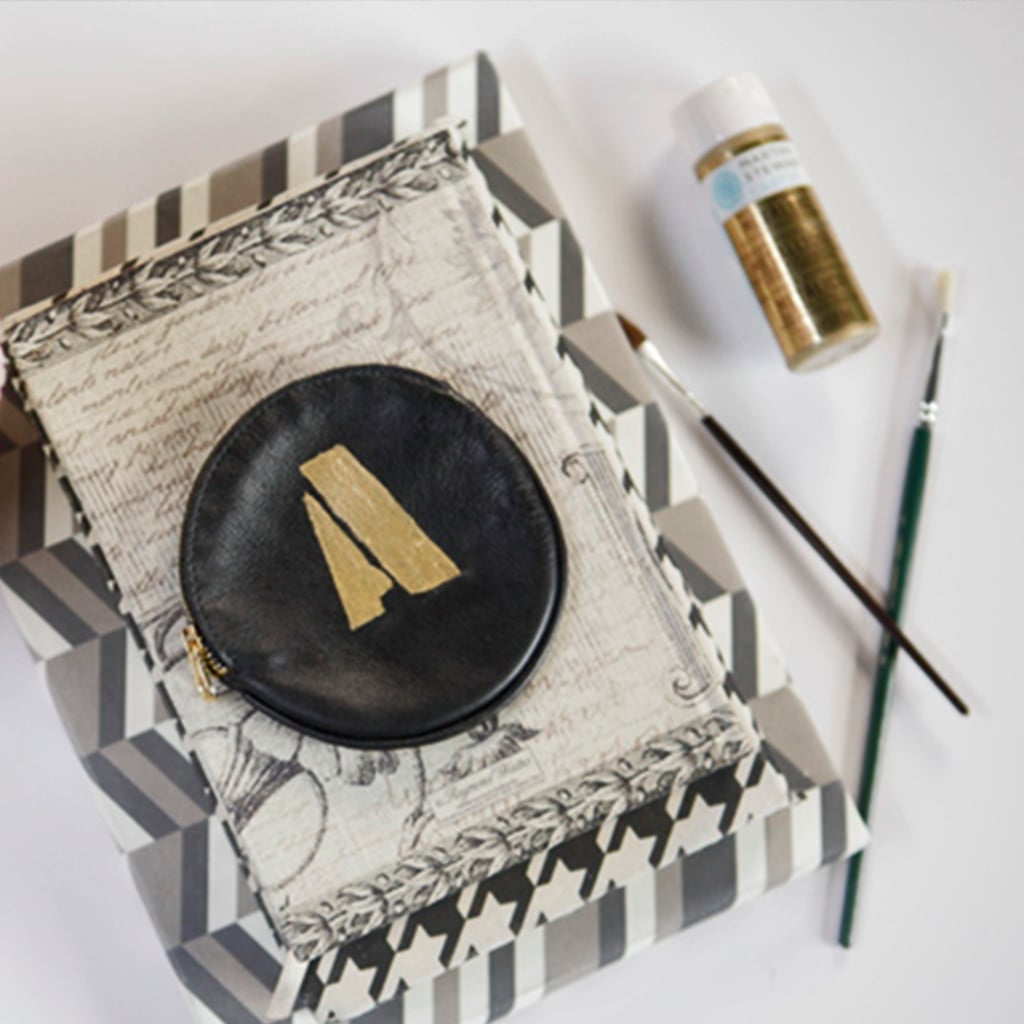 Why is it that everything looks cuter with your initials on them?
DIY: Gold Ear Cuff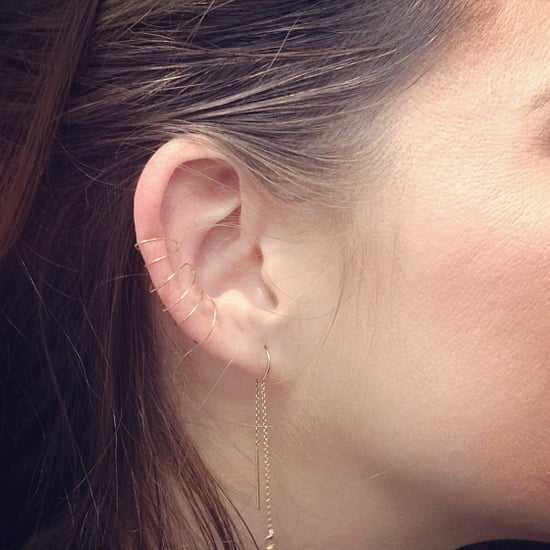 We've fallen hard for the ear-cuff trend — so we decided to take a stab at making our own!
DIY: Jeweled Headband
Unleash your decadent side with this jewel-encrusted headband.
DIY: Sparkly Shoe Clips!
Shoe clips are such a fun thing to have during the holidays — they elevate your basic pumps!
DIY: Sequined Tights
Spruce up your stocking game this holiday season by adding a little sparkle!
DIY: Lucite Clutch
Clear accessories are a big trend we are seeing for the season, inspiring us to make our own clear DIY [1] clutch.
DIY: Frame Earring Holder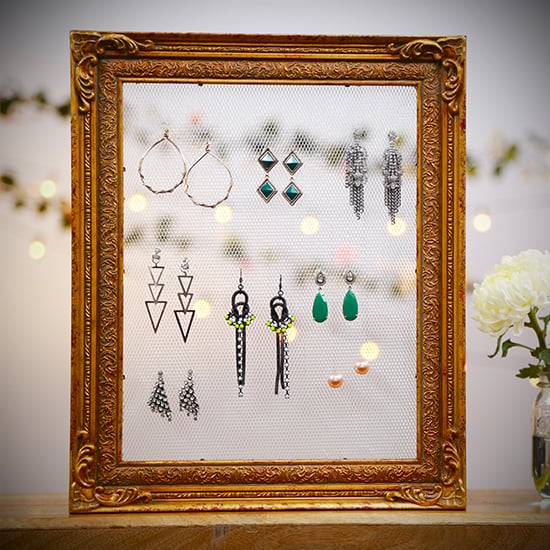 Need a stylish way to store all your earrings? Well, we've got the perfect solution.
DIY: Tassel Earrings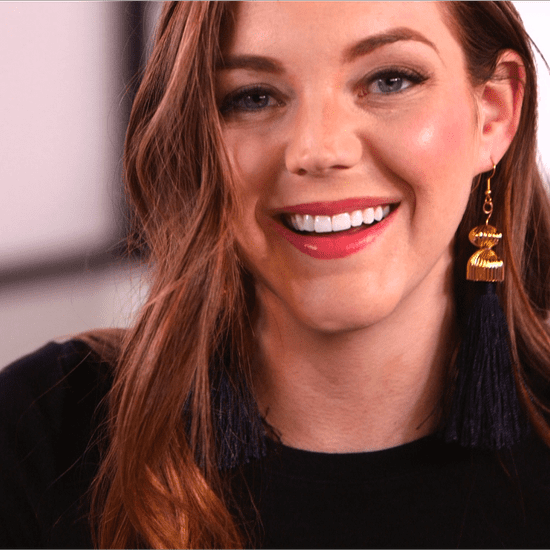 Need tassel earrings in your life? We think so!
DIY: Studded Bucket Bag
Give your bucket bag some Alexander Wang-inspired edge.
DIY Bracelets With Chain and Hair Ties!
Make these cute DIY [2] bracelets at home with some chain and hair ties — it's as easy as that!
DIY: Collar Clips
Collar clips are such a fun accessory to jazz up your favorite button-down blouse.
DIY: Ring Holder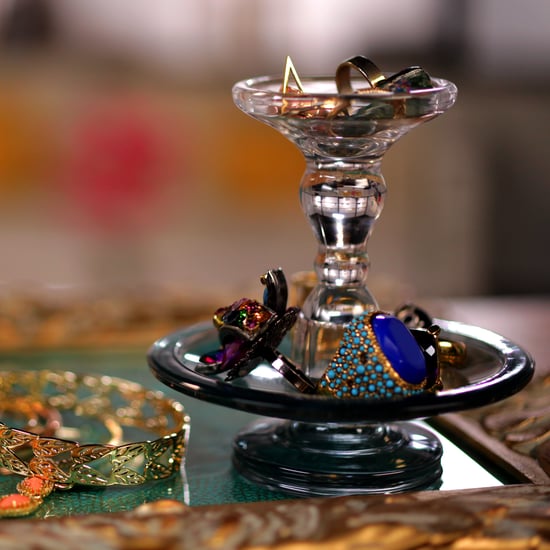 Need a place to store all your rings? We've got your solution, and it only involves one step.
DIY: Sparkly Fabric Collar
Insert retro flair into your style with a jeweled fabric collar.
DIY: Dangly Crystal Earrings
A little dose of sparkle goes a long way, which inspired us to make our own dangly crystal earrings.
DIY: Ribbon and Chain Jewelry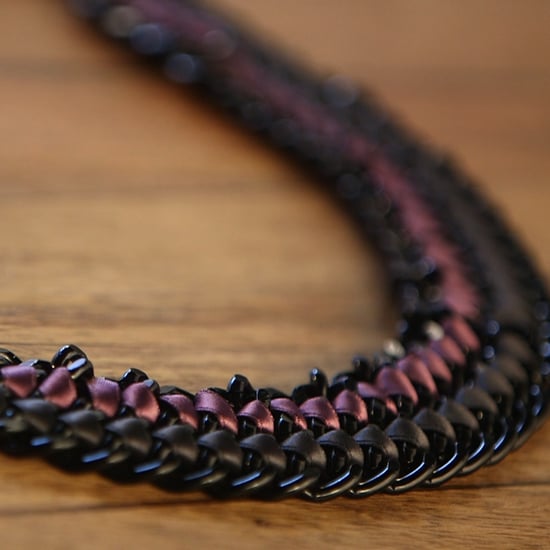 This DIY [3] is simple and looks great; you'll want to try it out!
DIY: Metallic Bow Belt
Add flair to an LBD with a metallic bow belt at your waist.
DIY: Pearl Bracelet
Be a lady, and make these pretty pearl bracelets.
DIY: Tassel Necklace
Add luxe to your look with this easy DIY [4] tassel necklace.
DIY: Metallic Cap-Toe Heels
Put some shine in your step with this metallic cap-toe DIY [5].
DIY: Circle Earrings
You can never have too many pairs of cute earrings, right?
DIY: Embellished Cuff
An embellished cuff is a great gift for any girl on your list — not only is it personalized, but it will also add a little glitz to any holiday look.
DIY: Beaded Heels
Handcraft these beautiful beaded heels.
DIY: Studded Ballet Flats
Give cute ballet flats with a touch of rock 'n' roll.