I've spent way too many days sweating in knee-high rain boots at my desk, envying the more pulled-together outfits of girls who make dressing for the weather so much more chic. I think I always lived by the rule that if it was raining out, I needed my Hunter boots and waterproof anorak — but who says a little (or a lot!) of rain has to cramp your style?
This season, I won't let a Spring shower compromise my look — I'm taking control of the situation and following the lead of a few very stylish street style pros. With practical, albeit ever-cool, sneakers, booties, and patent flats, their looks are the kind that would be stylish rain or shine. Scroll on for the inspiration, and be sure to pin for a rainy day!
Source: Getty / Daniel Zuchnik [1]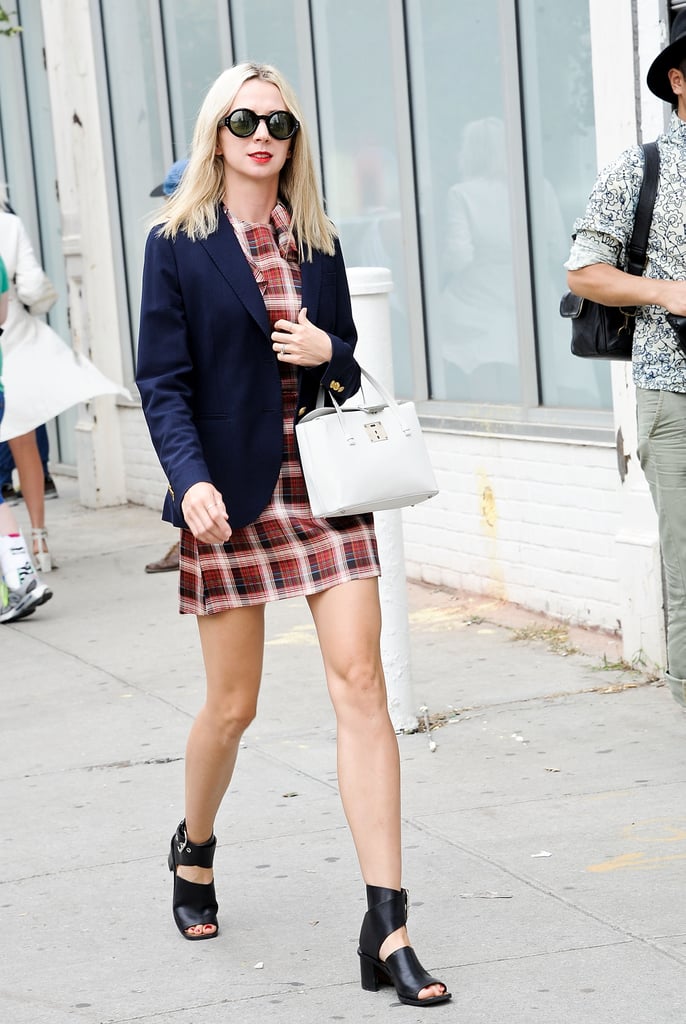 You don't have to say no to sandals in the rain — especially if you're experiencing a hot Summer storm. Just be sure you pick a pair with enough stability so you're not slip-sliding around in your flip-flops.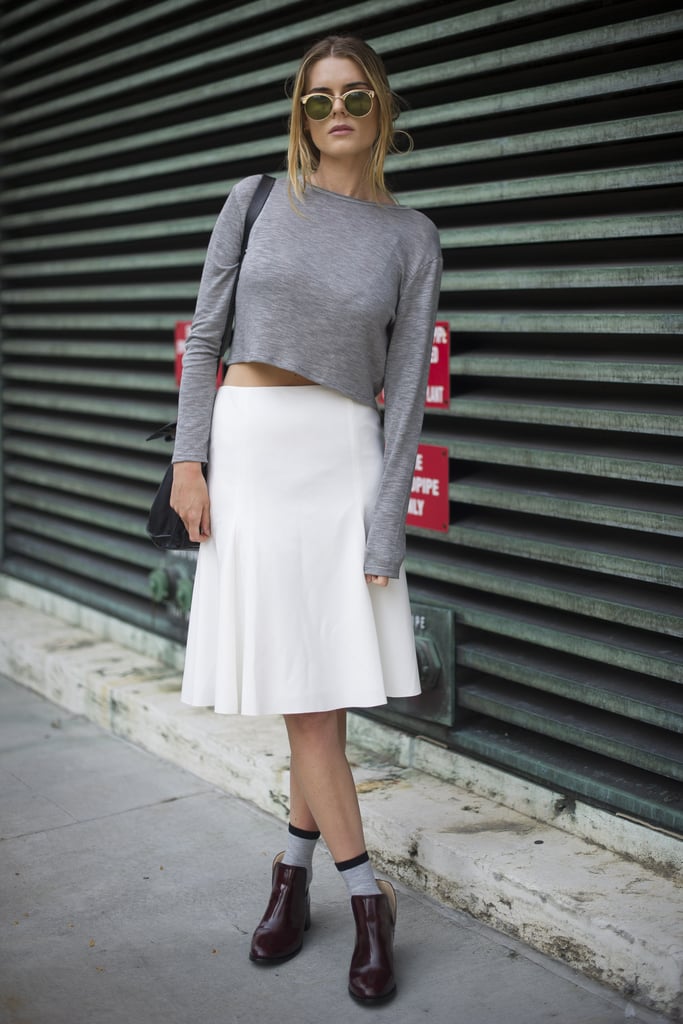 Stay on trend in a high-waisted skirt and crop top, but keep your footwear practical with a pair of patent booties.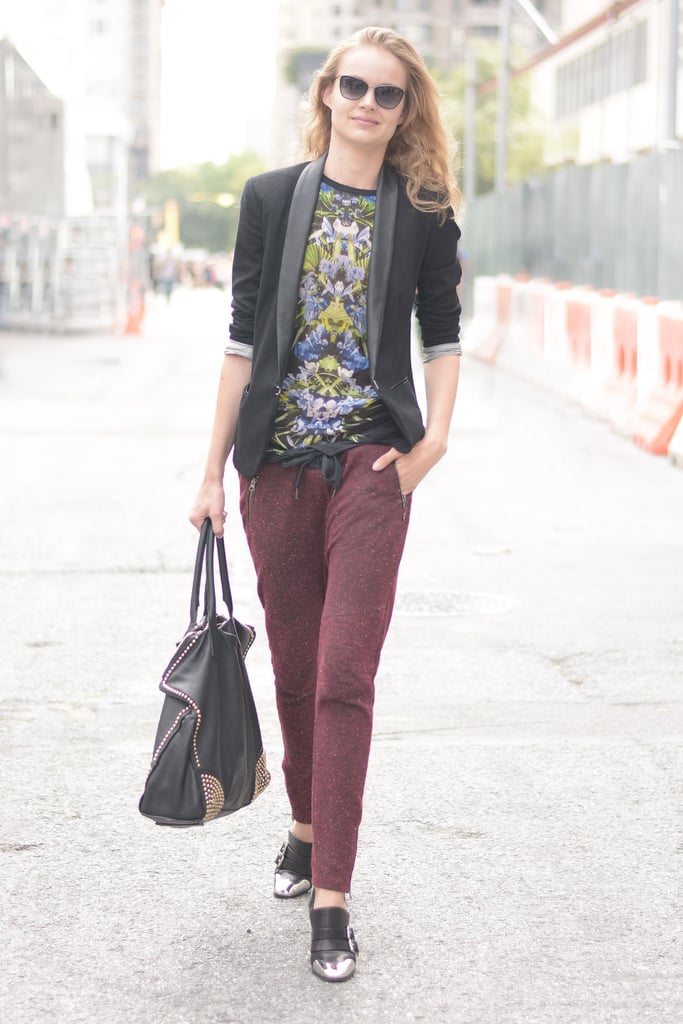 Don't let comfort trump style — often, they go hand in hand. Just add a blazer to make your rainy-day sweats feel more dressed up.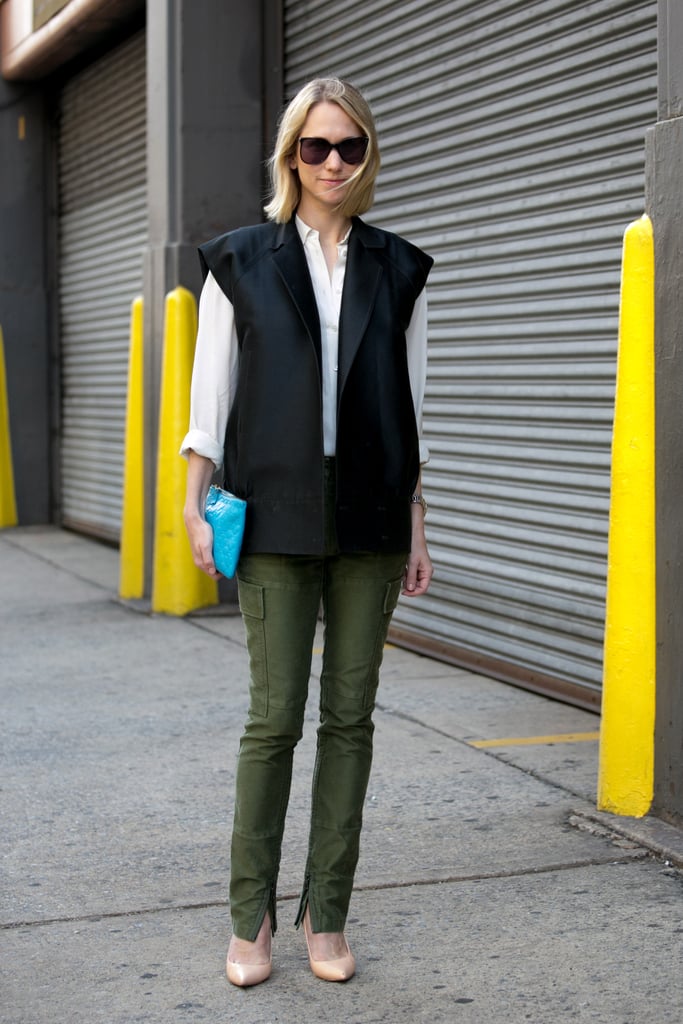 Take cover with a sleeveless blazer. Especially for the rainy Spring season, this light layer will shield your blouses from the water without weighing you down.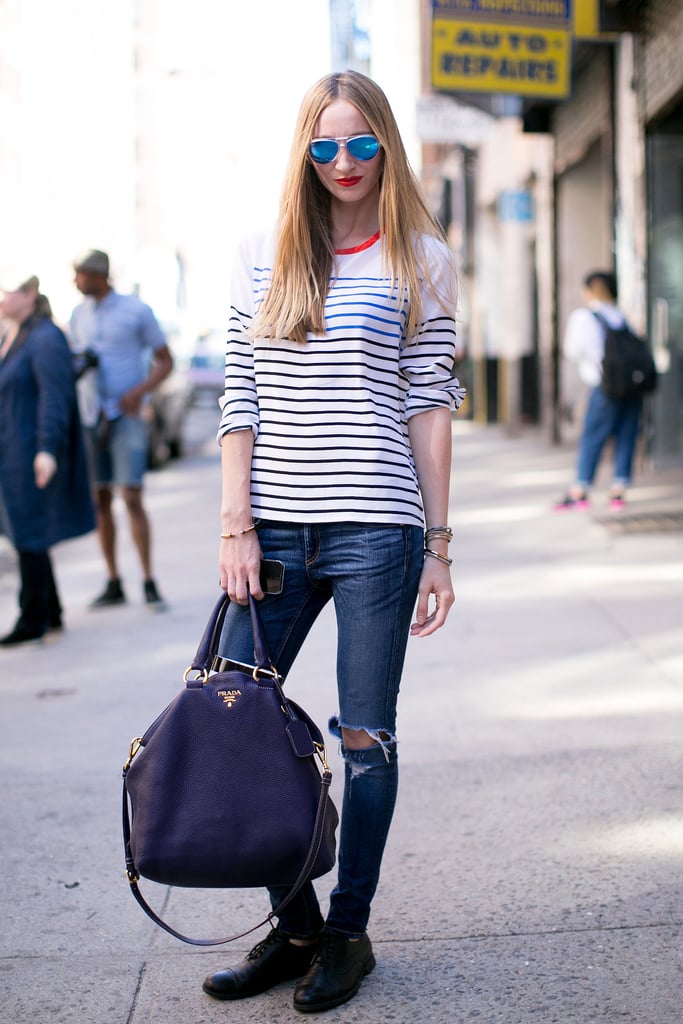 Don't overthink it — often the best rain gear is all your go-to pieces. You can't go wrong with skinny denim, a striped tee, and a pair of walkable brogues.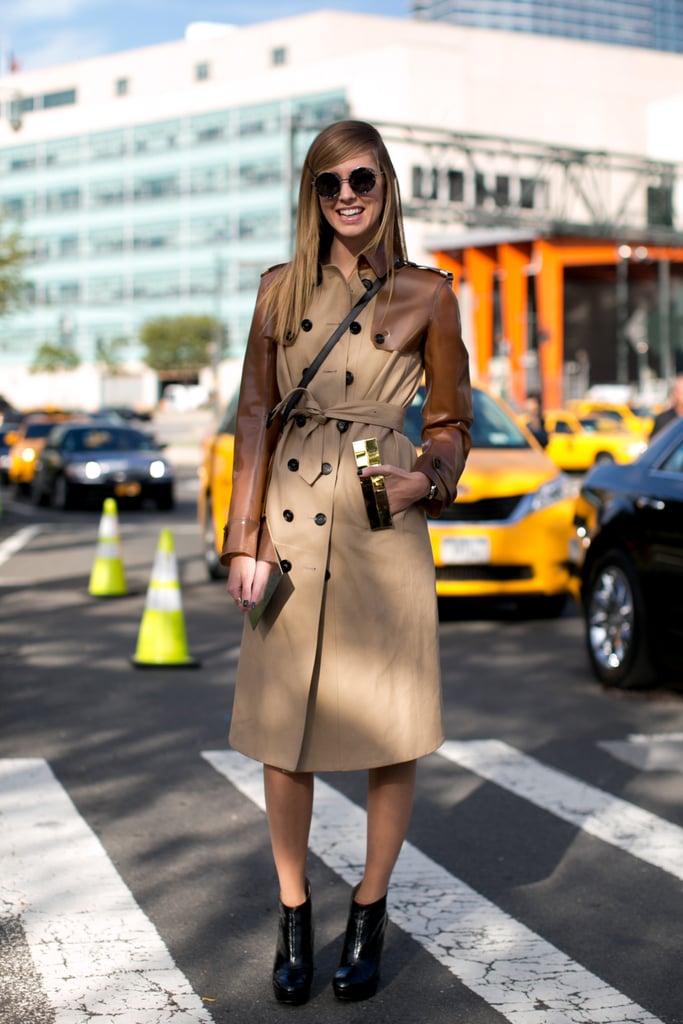 There's a reason the trench is a go-to piece in the rain. It lends polish and coverage and goes with just about any footwear in our closets. Try it cinched, like so, and add ankle booties to dress it up.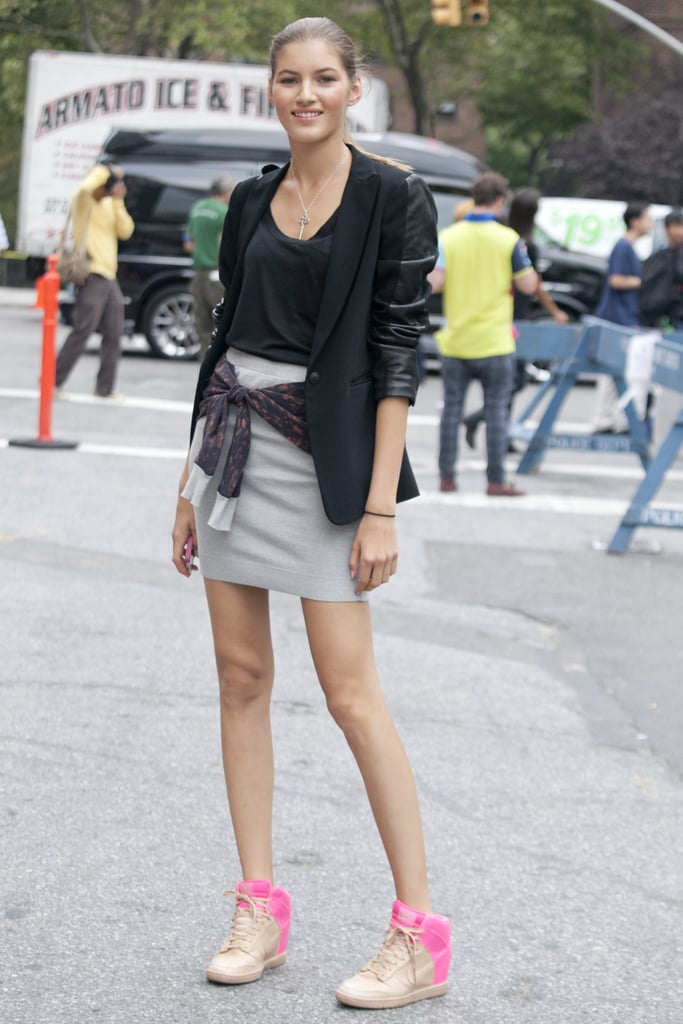 What's more practical in the rain than a pair of sneakers? A pair like this will look stylish with your minis, dresses, and jeans, and you won't have to worry about getting your feet wet when you step in the occasional puddle.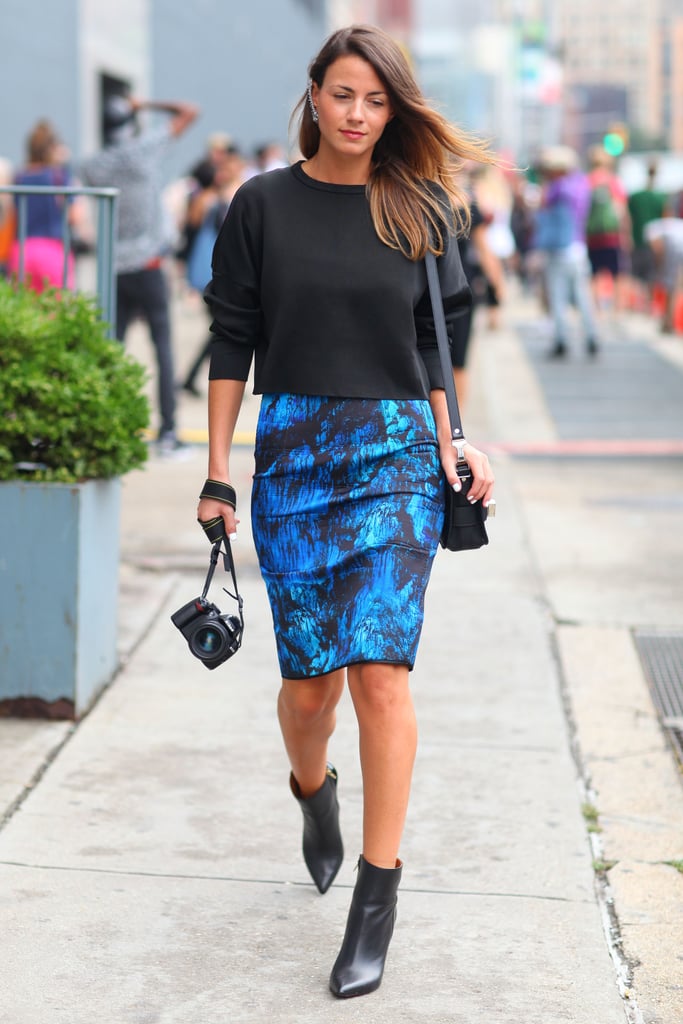 Keep your outfit just as interesting, despite the rain, with a printed skirt to jazz things up. Your staple black booties are always a good option in the rain.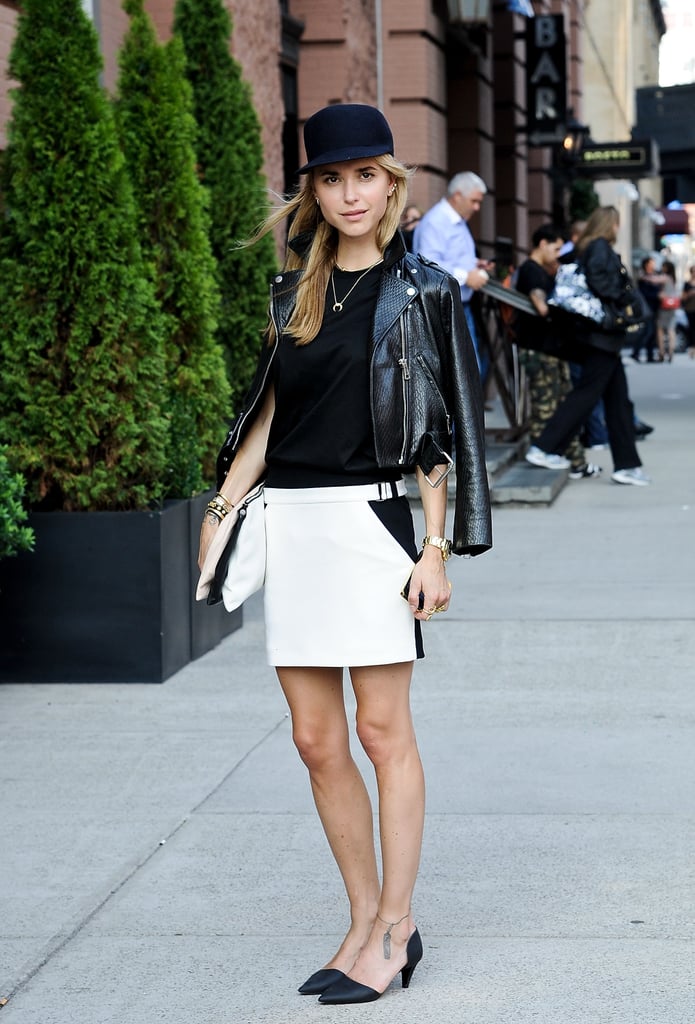 If you're going to run around in heels in the rain, at least make sure they're sensible. A low heel is much more manageable — and paired with a leather jacket and a cool-girl cap, you've got a head-to-toe look perfect for rainy weather.
Creepers like Taylor Tomasi Hill's would serve you well in a storm. The cushioned, platform sole is just the thing for preventing dampened toes. Add them to cropped denim to mimic Taylor's smart style.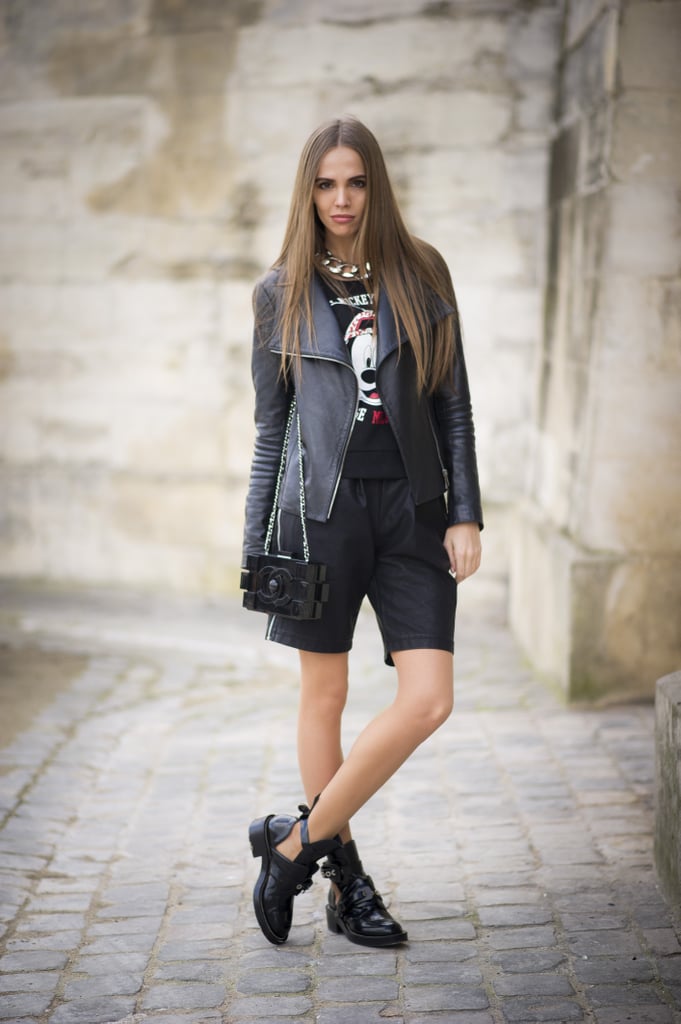 Shorts are a surprisingly practical option for the rain. Top them off with a leather jacket and finish with low-heeled booties for a functional way to stay chic in wet weather.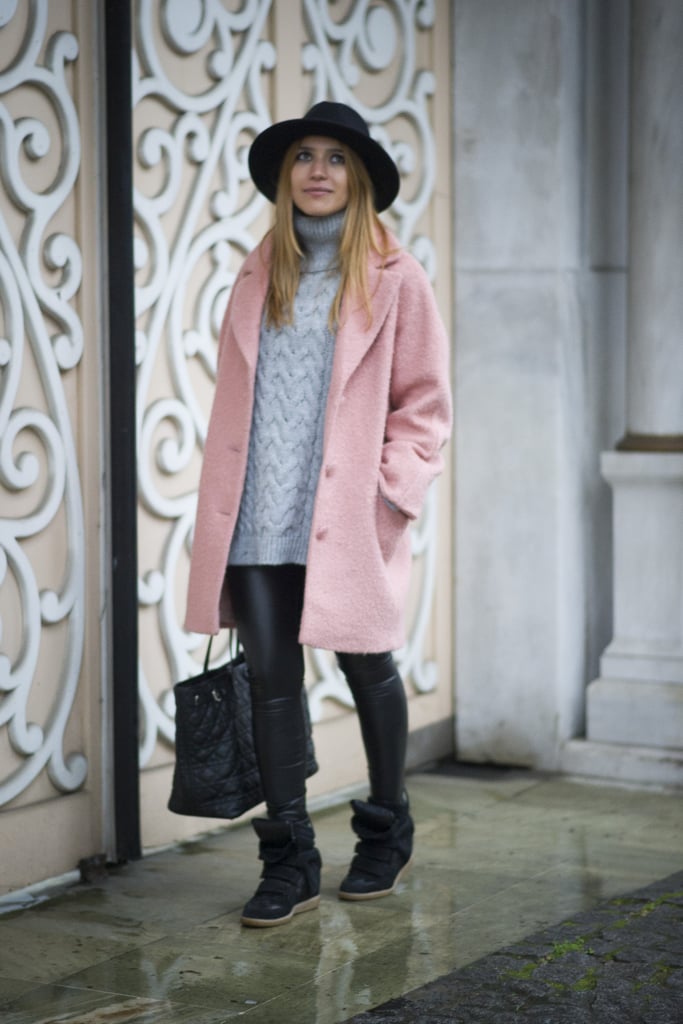 If you've got chilly rain headed your way, stay ahead of the game with a cozy sweater, leather bottoms, and wedged sneakers. Rain or shine, it's a good look.