Derek Lam made his Fashion Week debut in 2003, sending out a collection that would mark a new era in crisp, clean, American sportswear. He redefined the classics, crafting a cool line of looks that felt utterly modern thanks to smart tailoring and attention to detail. What remains in each reincarnation is an unmistakably chic aesthetic — effortless, easy, and wearable. He loves color as much as he loves black; he experiments as much with the classics as he does with edgier designs and prints but continues to deliver a clever mix of the slick and the feminine. Click through for a look back at the San Francisco-born designer's runways and see exactly what we mean.
Fall 2014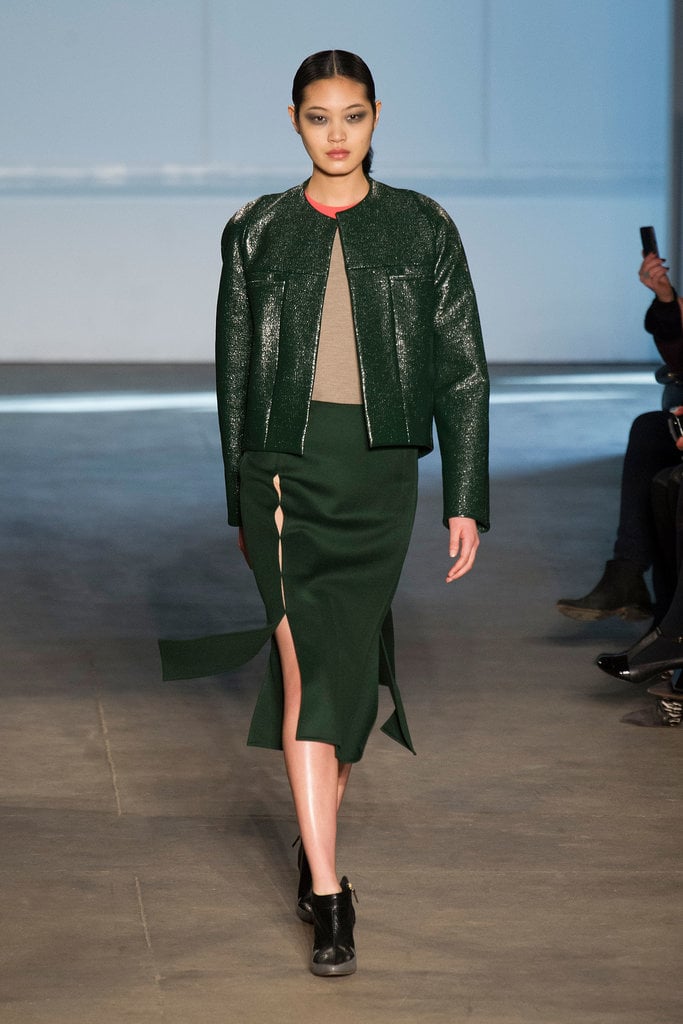 Construction was of the essence, with carefully rounded shoulders and intricately pieced suede and leather skirts.
Fall 2014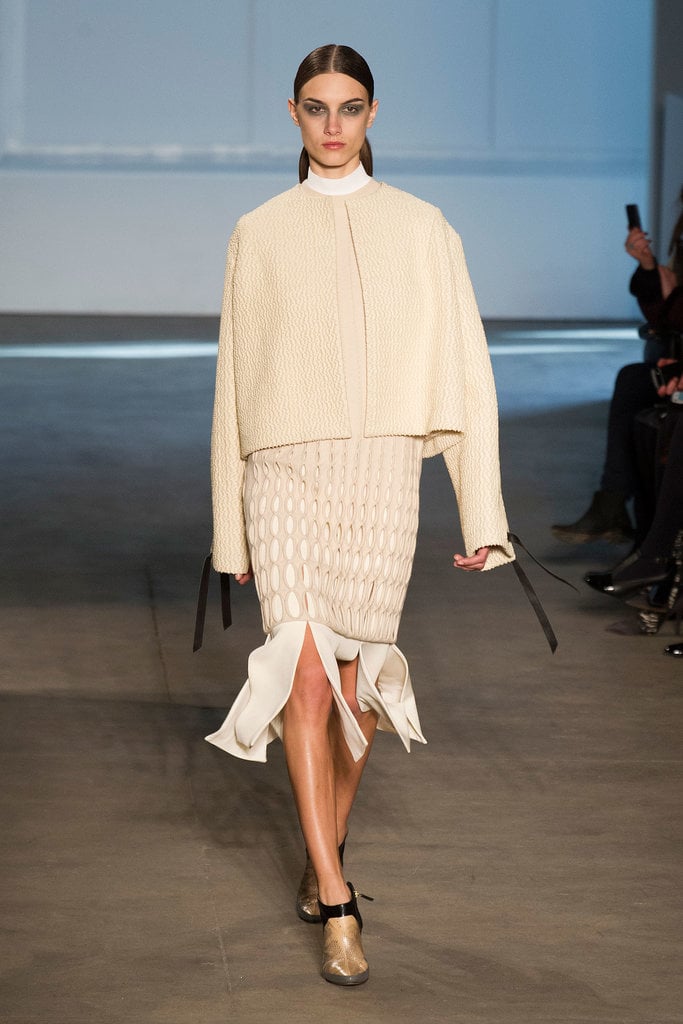 A completely neutral look is anything but minimal with layers of intricate details.
Fall 2014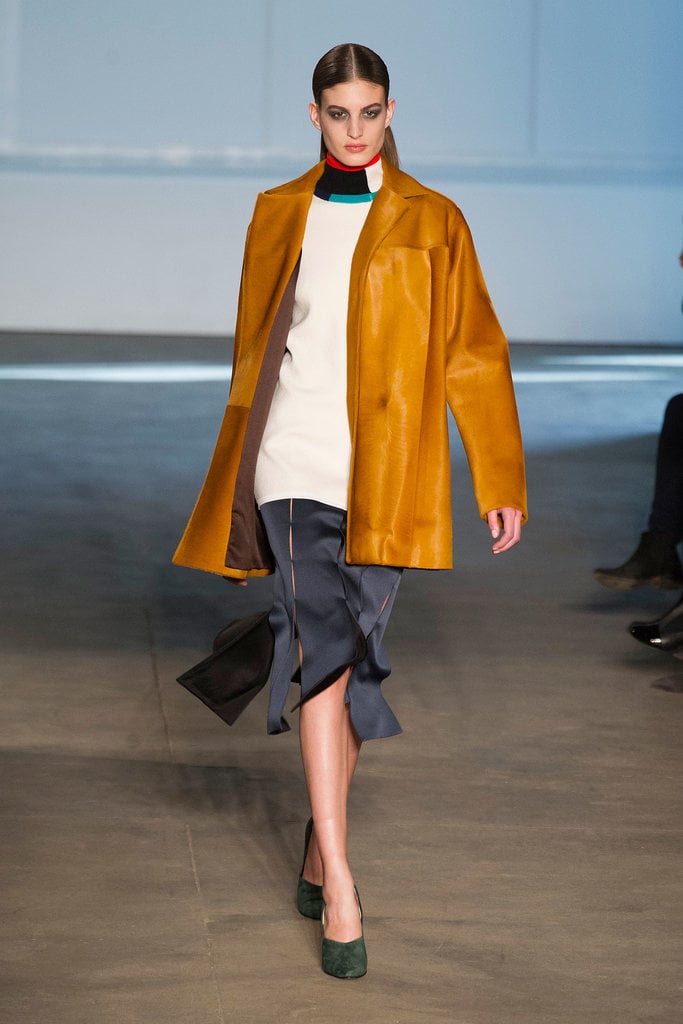 The designer broadened his normally neutral palette this season to include pale pink, cornflower blue, hunter green, and ocher.
Spring 2014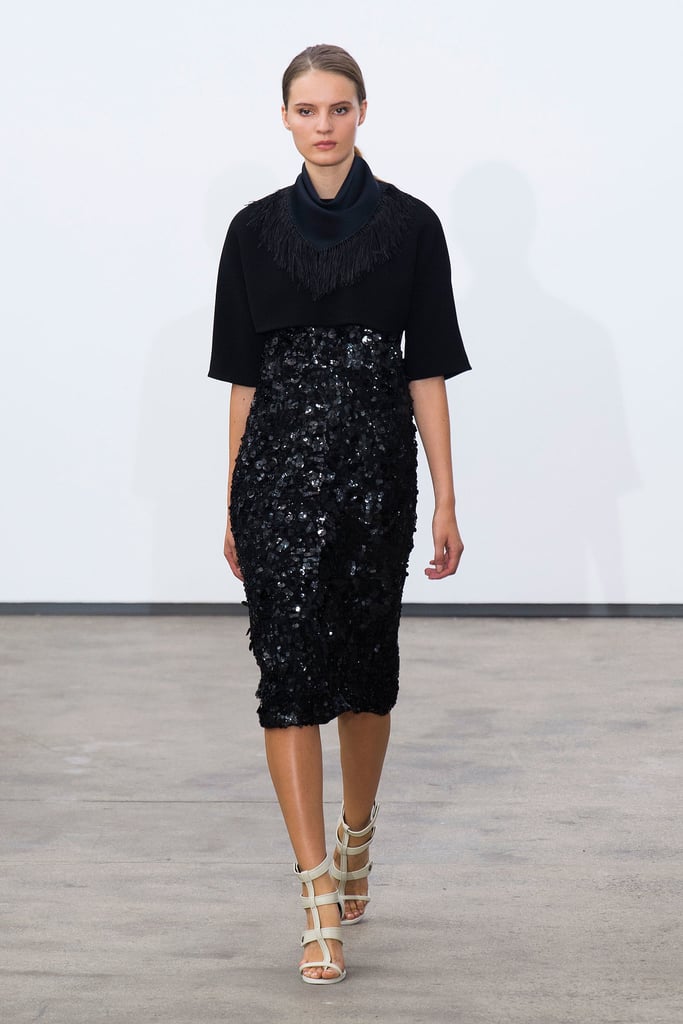 There were other texture moments, too, by way of a heavily sequined skirt and fringed accents on necklines and sleeves.
Spring 2014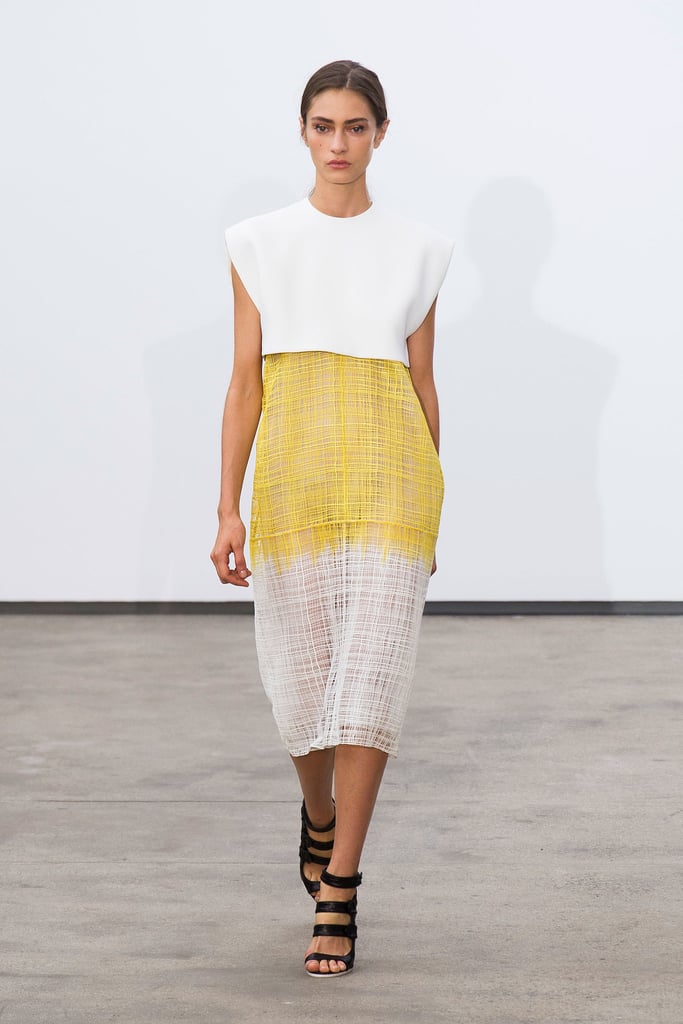 Layering was big, with boxy crop tops worn over dresses. And texture had its moment to shine, such as this roughly woven dress you want to reach out and touch.
Spring 2014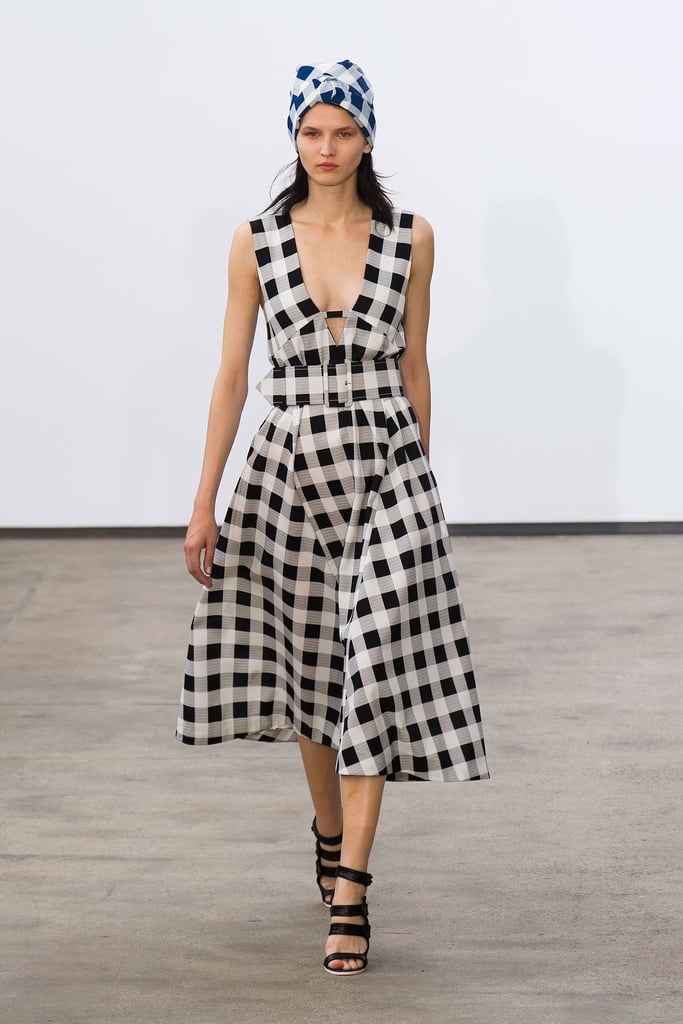 Gingham was't the only thing retro about Spring 2014 — the turbans that walked the runway added to the plucked-from-the-past vibe.
Fall 2013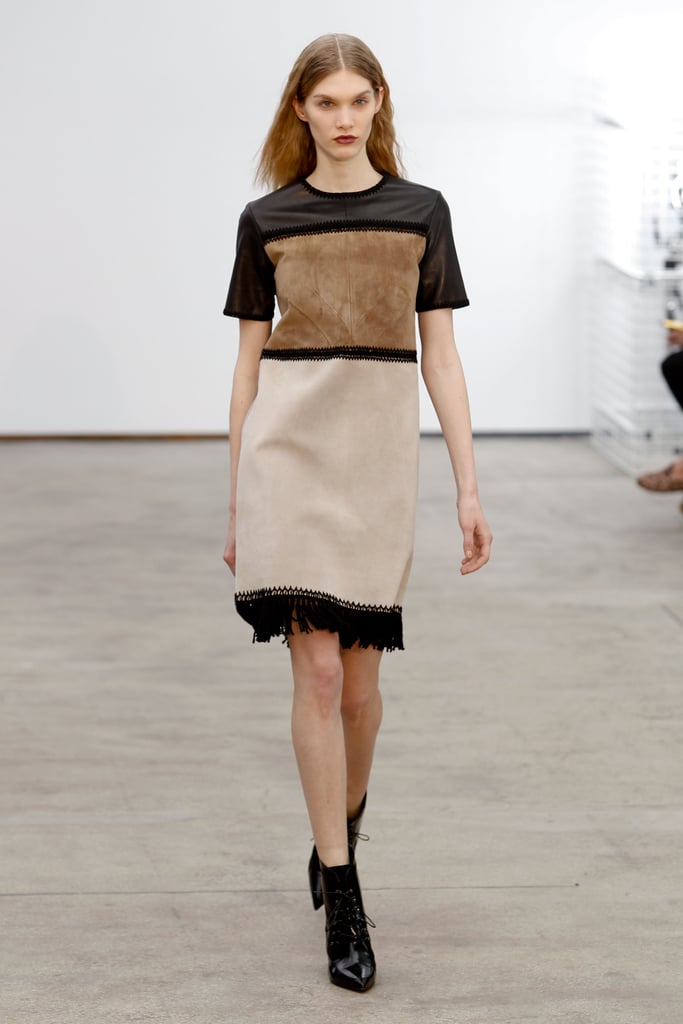 Gorgeous suede felt luxurious in dresses ready for crisp weather.
Fall 2013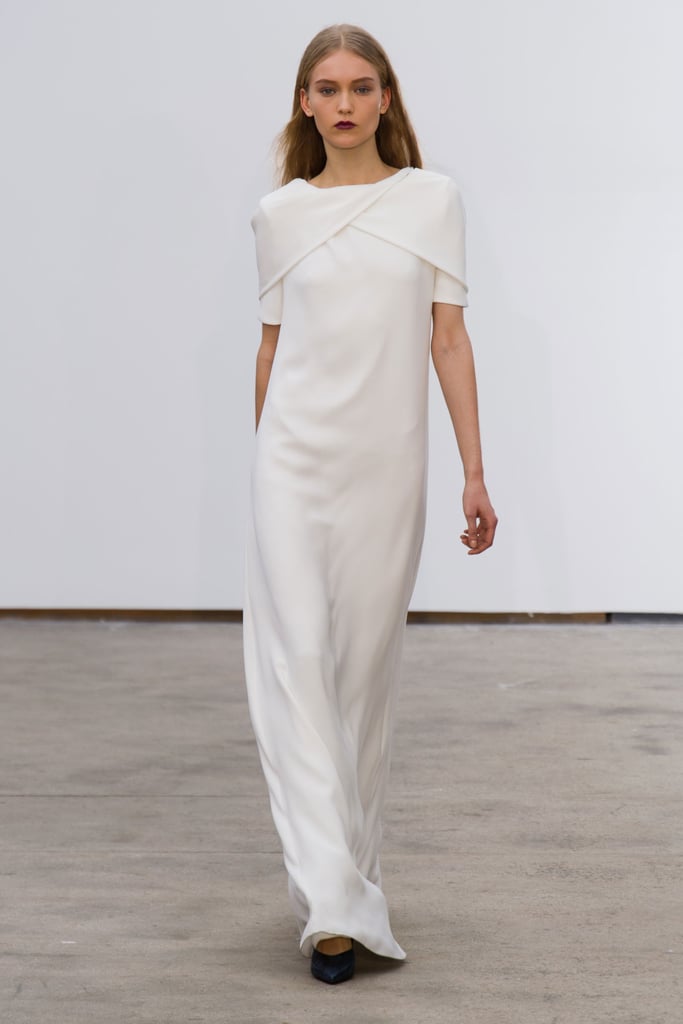 A minimalist gown showed off a folded neckline that was pretty, but not distracting.
Fall 2013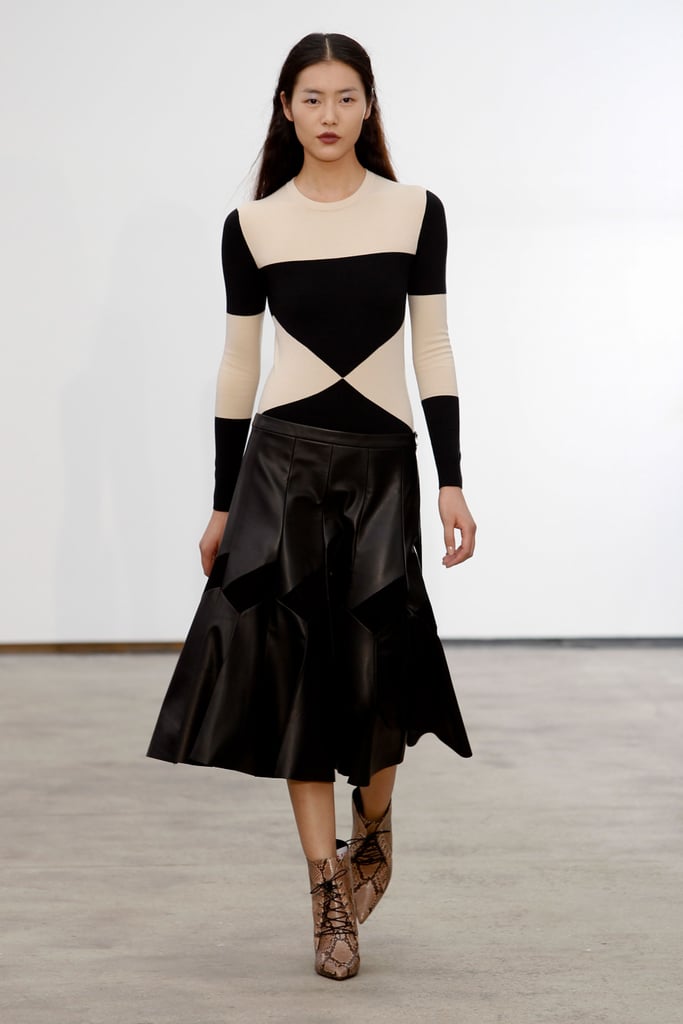 For Fall, colorblocking took a geometric spin, with triangular pieces featuring prominently.
Spring 2013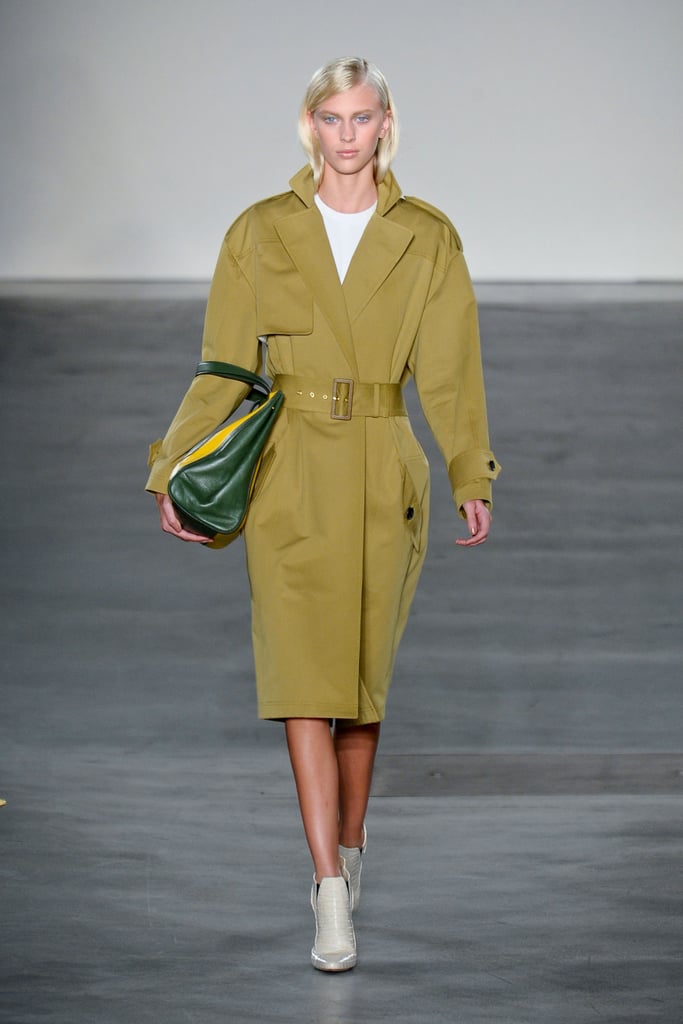 Lam showed a classic trench with an oversized twist.
Spring 2013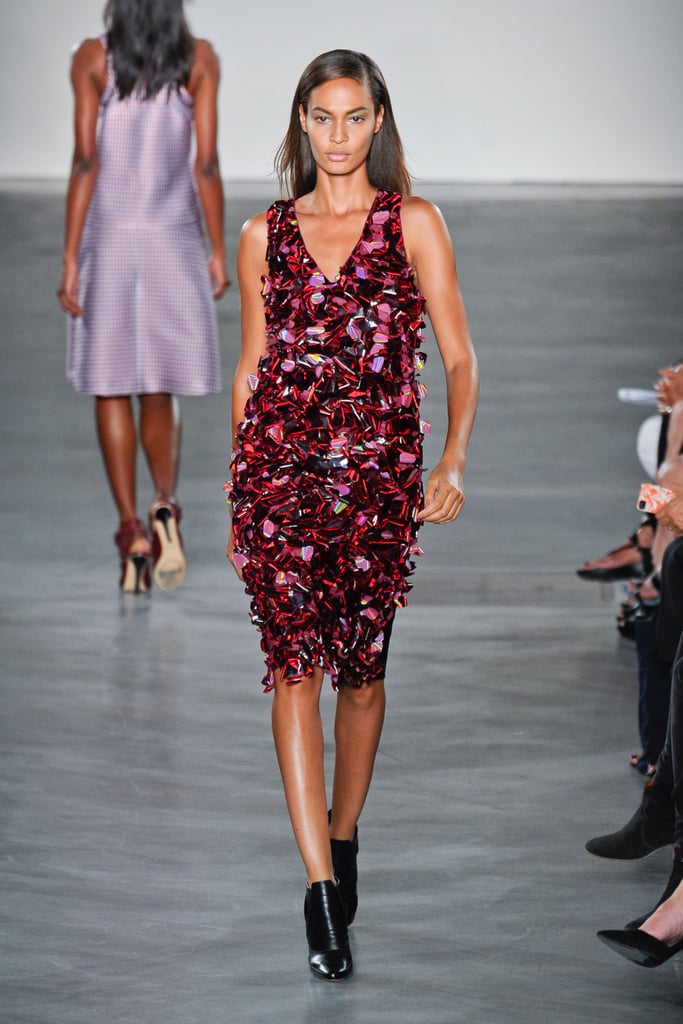 The Spring'13 featured this textured burgundy laser-cut paillette dress.
Spring 2013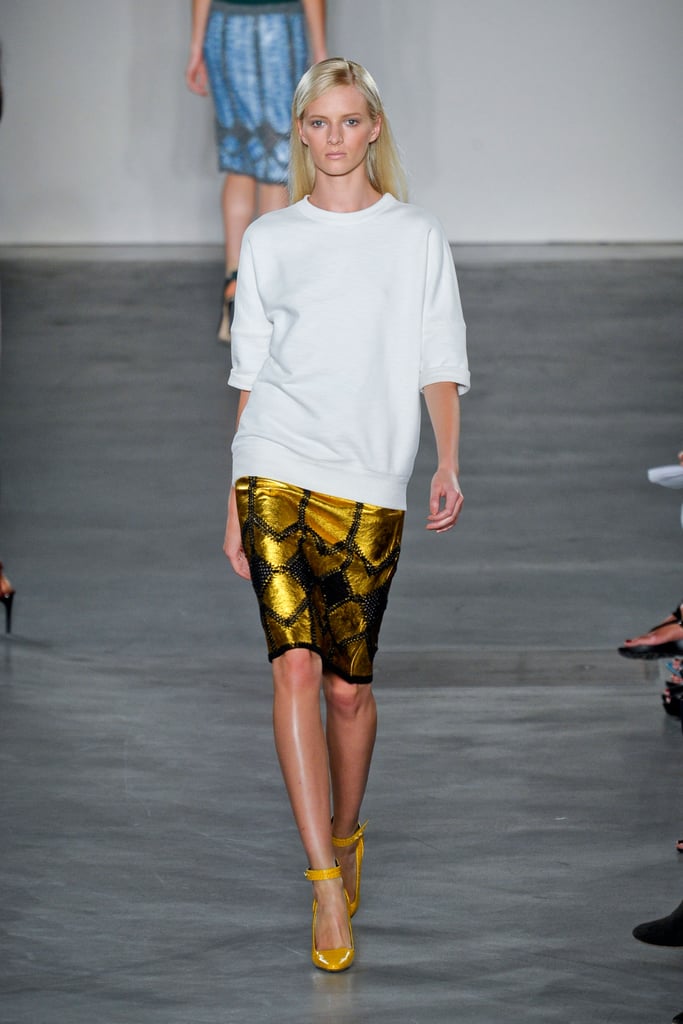 A bright pencil skirt paired with a perfectly slouched pullover.
Fall 2012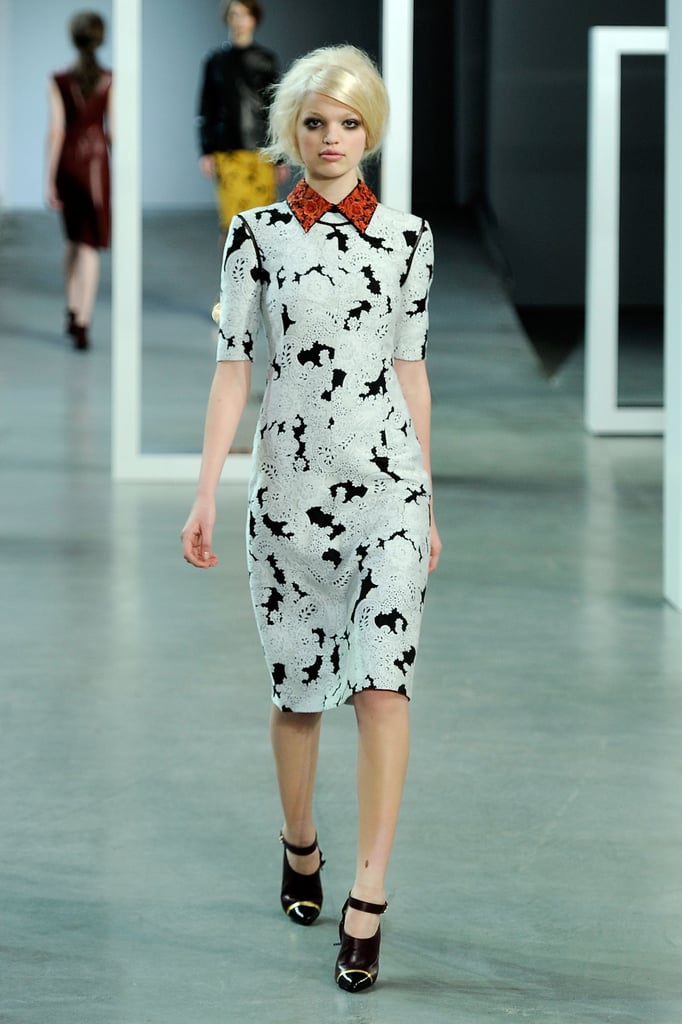 For this dress, he featured both gorgeous brocade and the trend of the moment — a fashion-forward collar.
Fall 2012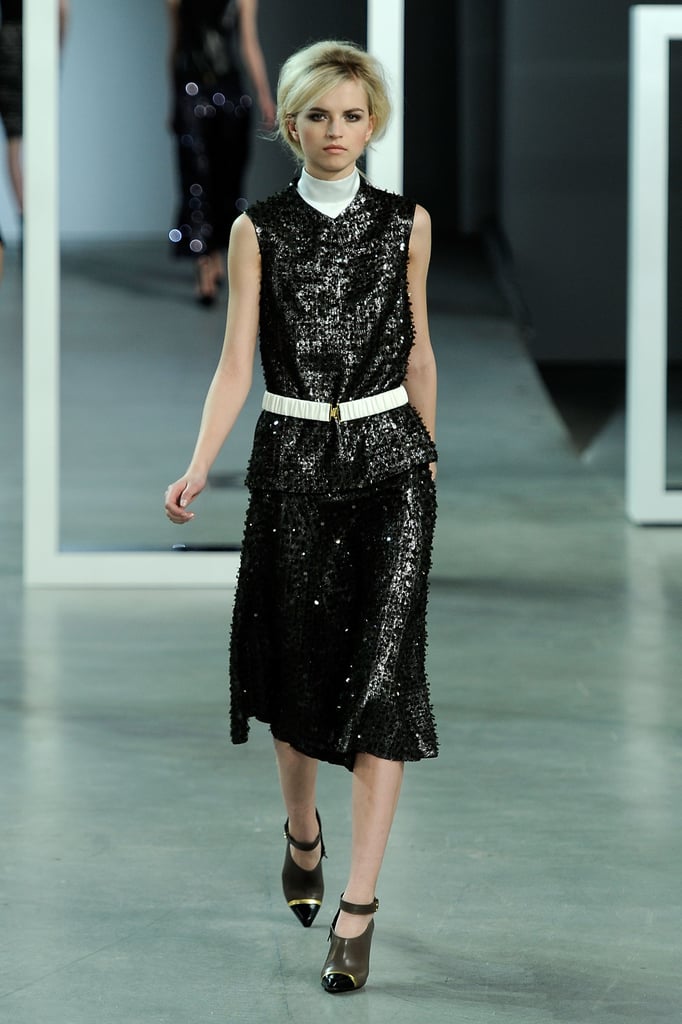 Derek created classic ladylike pieces with a twist for Fall '12.
Spring 2012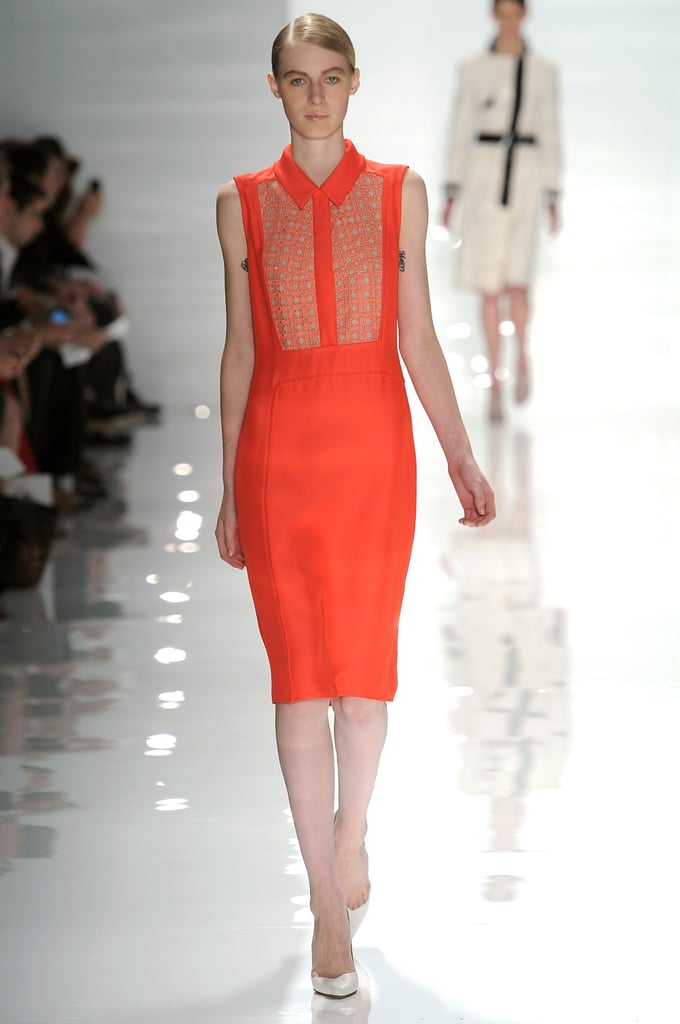 The designer offered up megawatt brights for his Spring '12 collection.
Spring 2012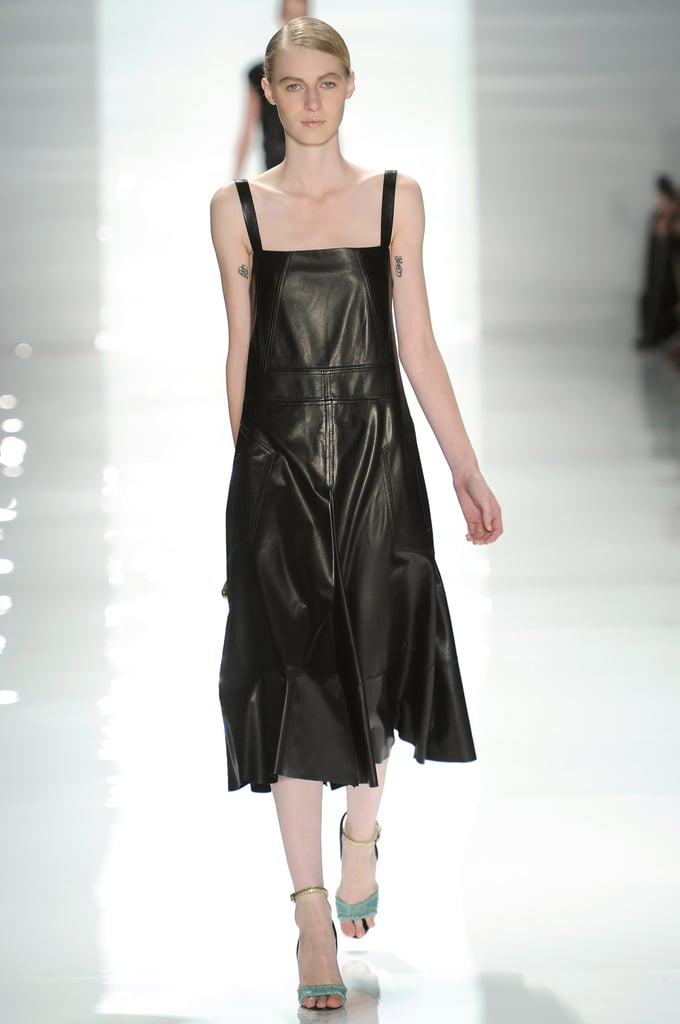 Leather pieces gave Derek's Spring '12 looks a little edge.
Spring 2012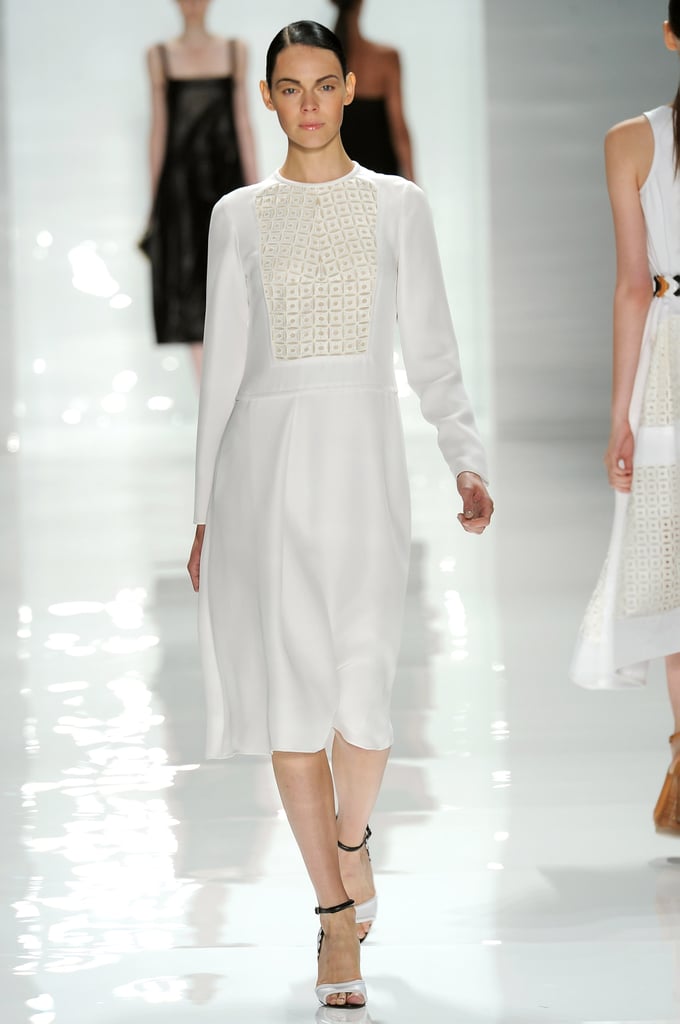 A ladylike meets minimalist look.
Fall 2011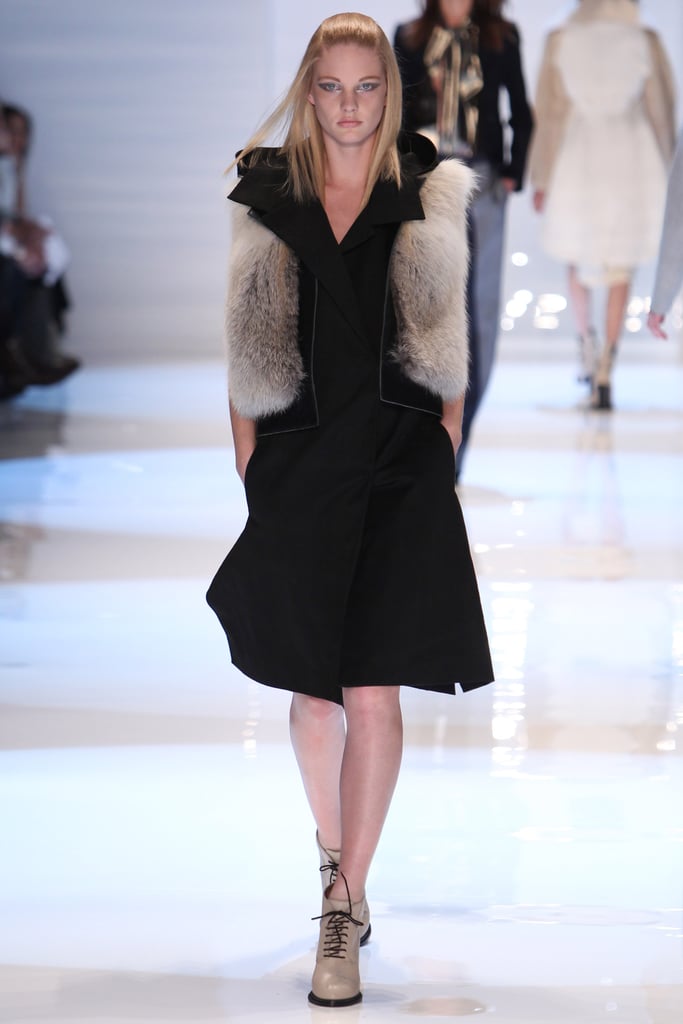 Fur adornments gave Derek's Fall collection a downtown feel.
Fall 2011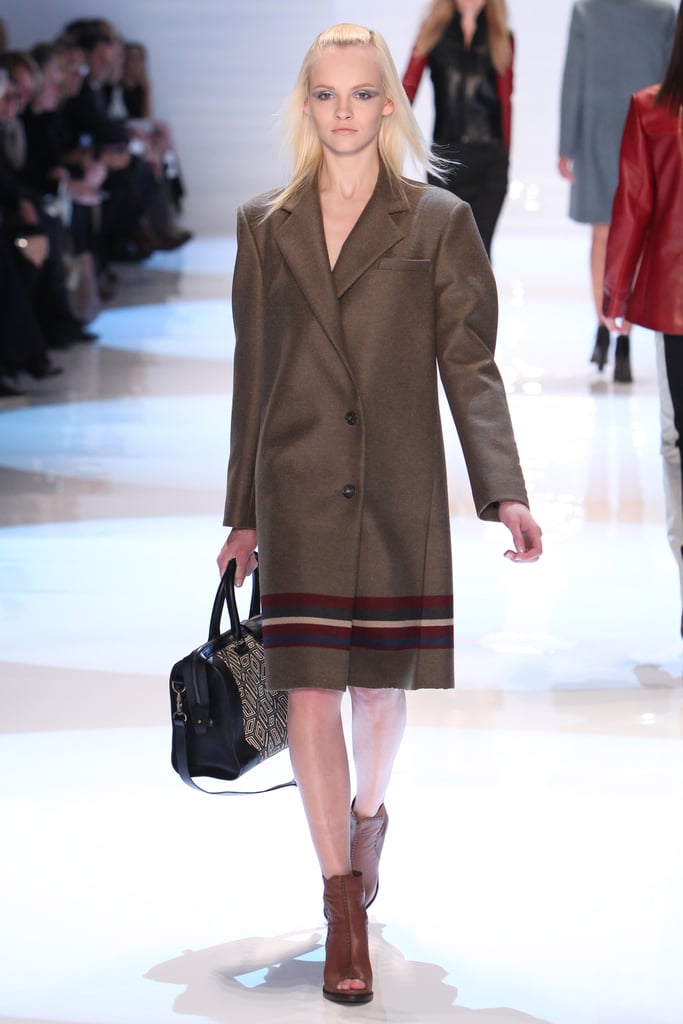 A sharp menswear-style coat.
Spring 2011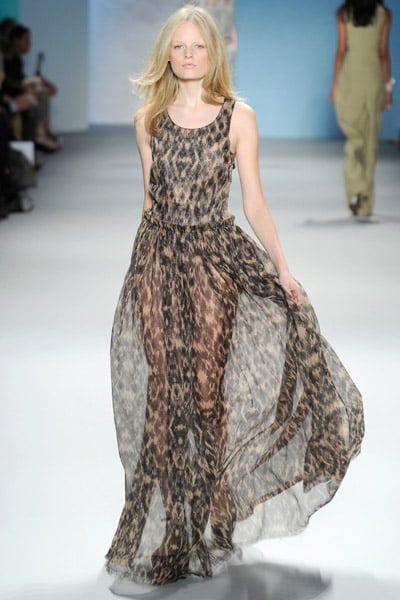 She also embraced maxi lengths and sheer fabrics.
Spring 2011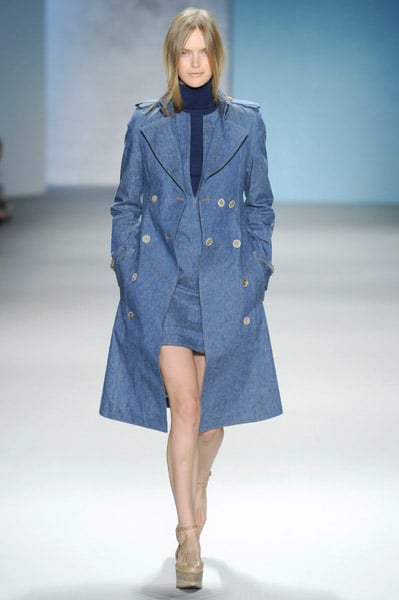 Derek's girl took classic denim and made it way chic.
Fall 2010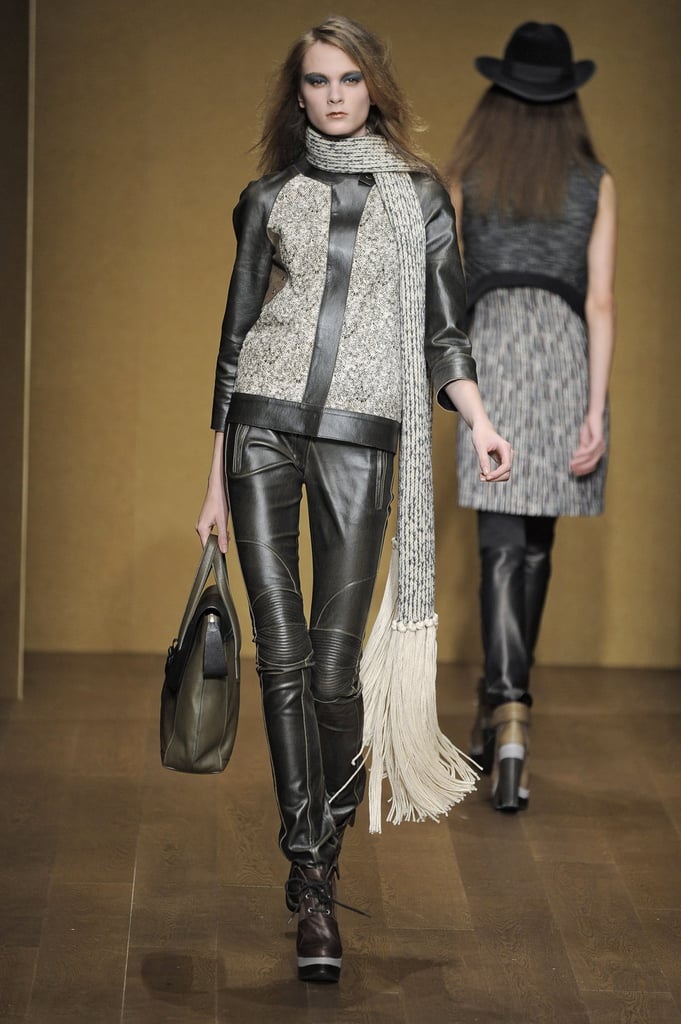 He also experimented with leather — way cool.
Fall 2010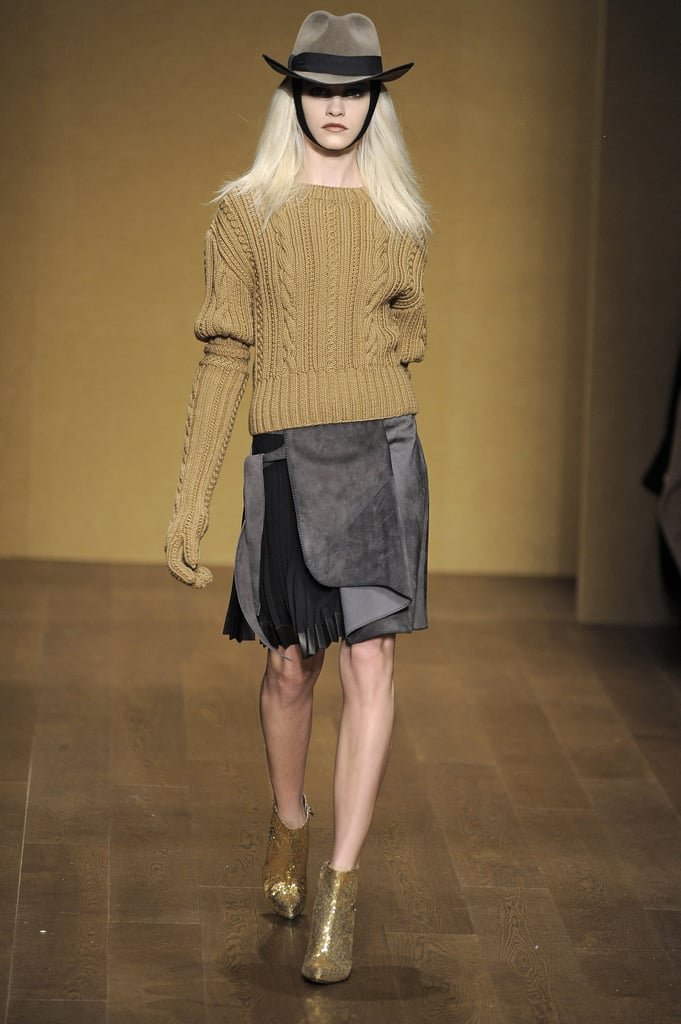 In Fall 2010, Derek revisited his love of funky hats.
Spring 2010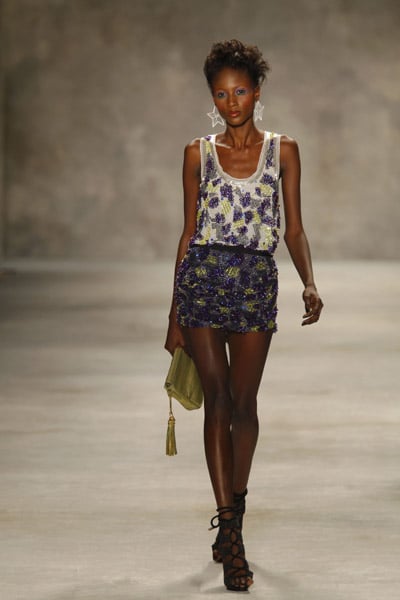 And shouted her love of prints from the rooftops.
Spring 2010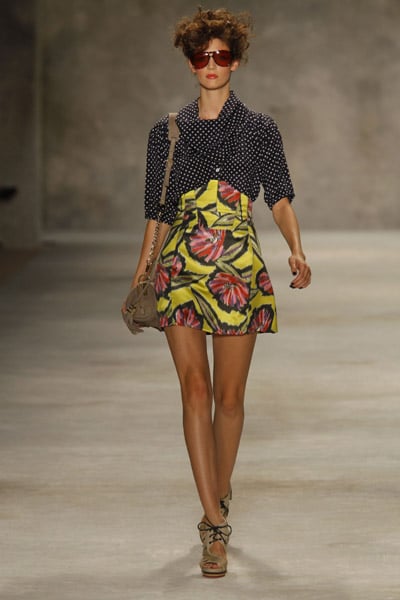 She showed lots of leg . . .
Spring 2010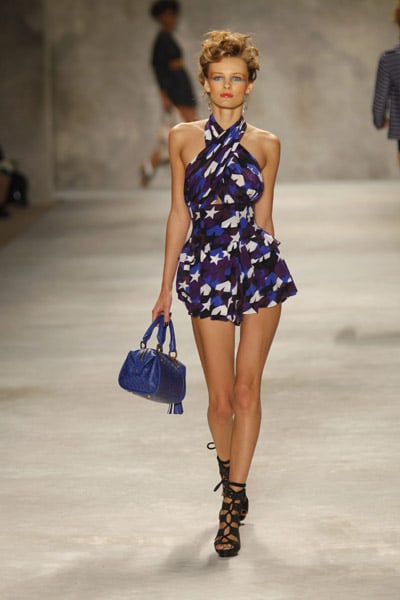 The Derek Lam girl got way sassy in Spring '10.
Fall 2009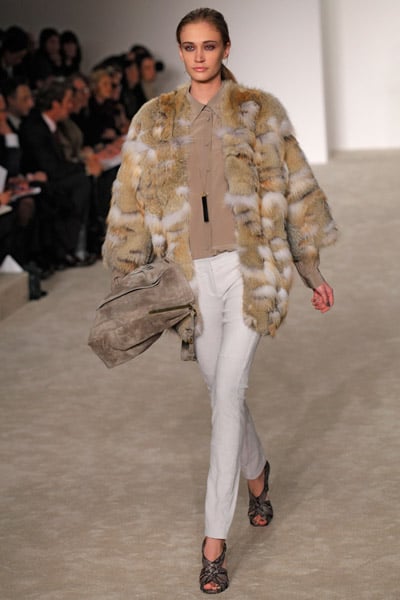 And more fur!
Fall 2009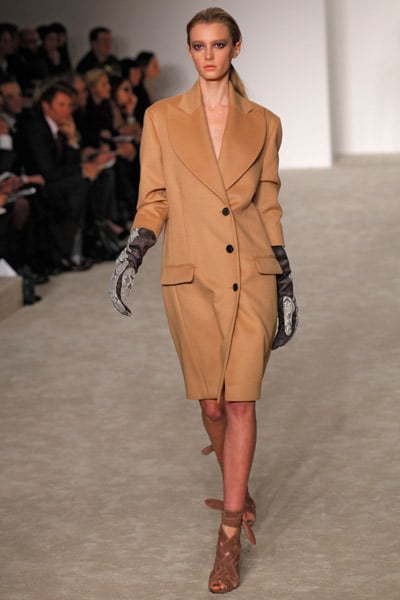 He also looked to the classics.
Fall 2009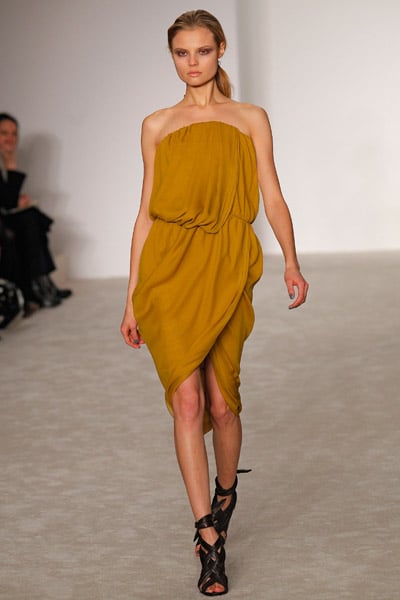 Derek played with beautiful draping this season.
Spring 2009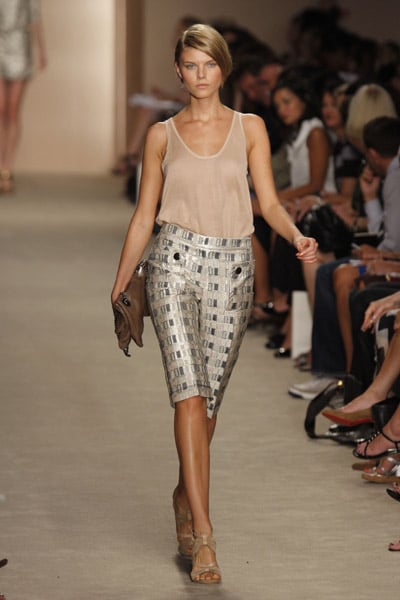 With streamlined silhouettes.
Spring 2009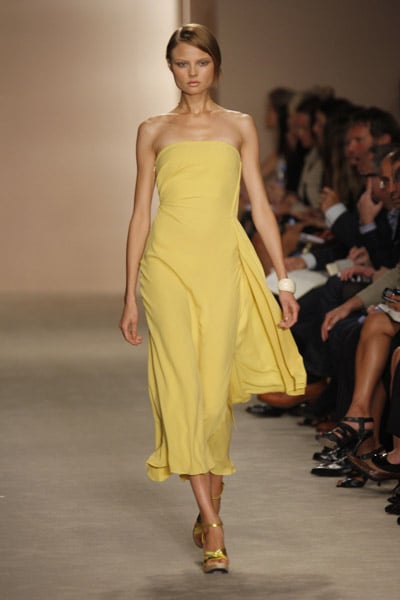 And pops of color.
Spring 2009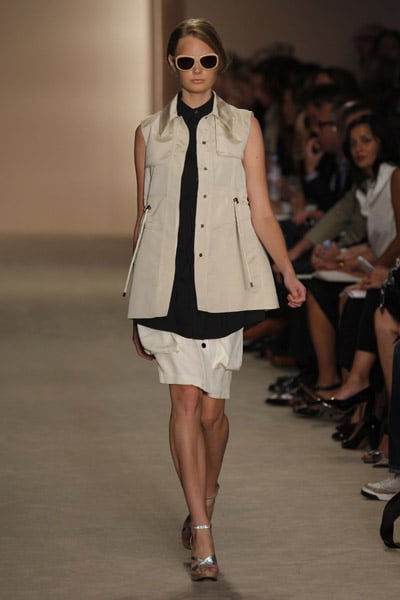 Spring 2009 was a rebirth of cool-girl classics.
Fall 2008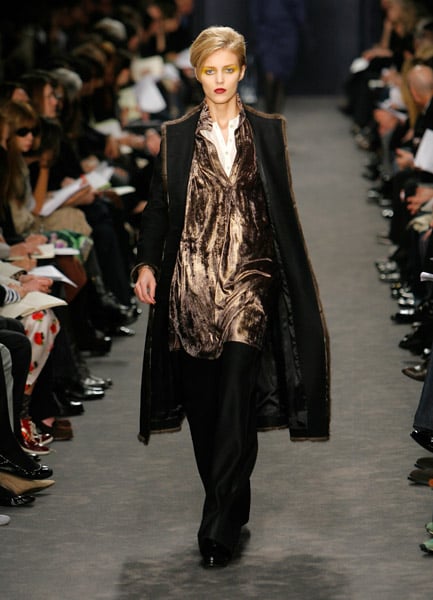 And loads of texture and moody hues.
Fall 2008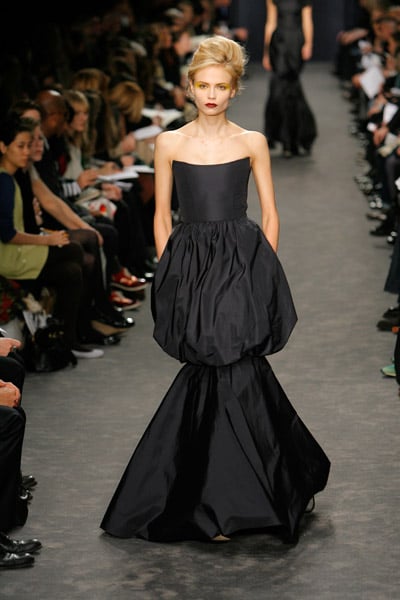 Fall of '08 saw major drama!
Fall 2007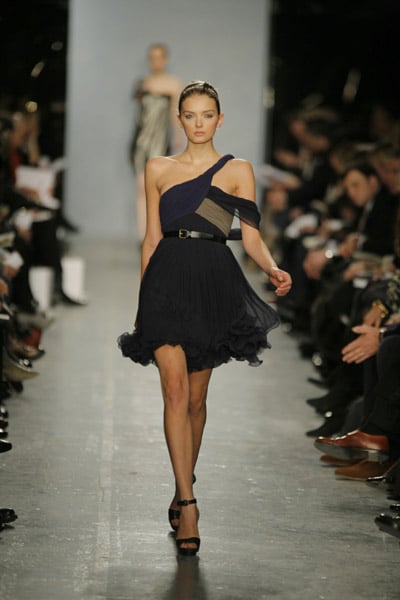 And a unique, sexy dress to make jaws drop!
Fall 2007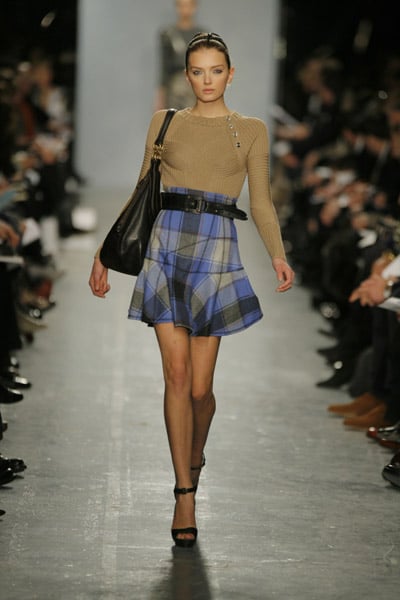 A plaid skirt to spice all the neutral tones up.
Fall 2007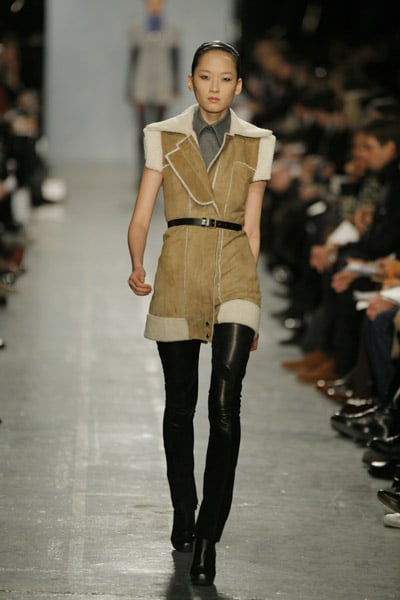 Fall '07 was nothing short of amazing. This shearling vest dress is ridiculously cool.
Spring 2007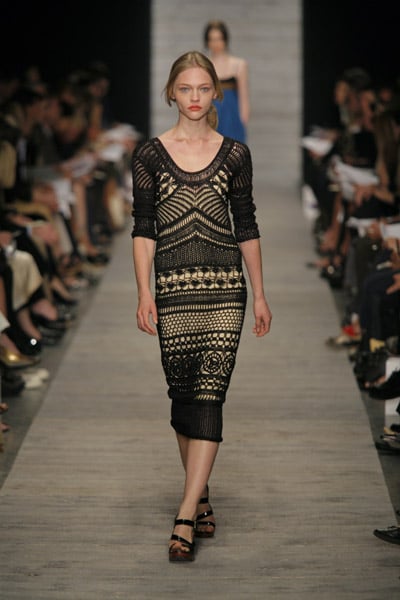 As well as crochet.
Spring 2007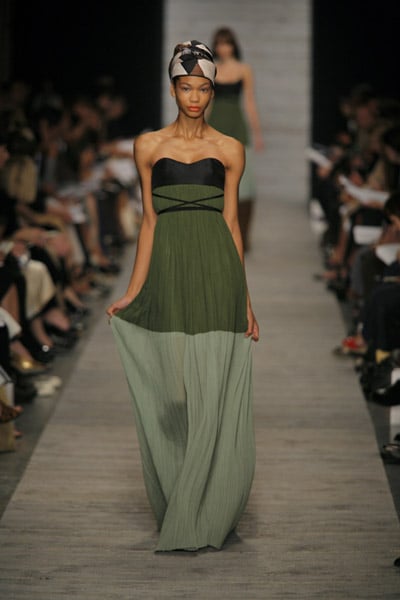 Spring '07 saw a more ethnic approach.
Fall 2006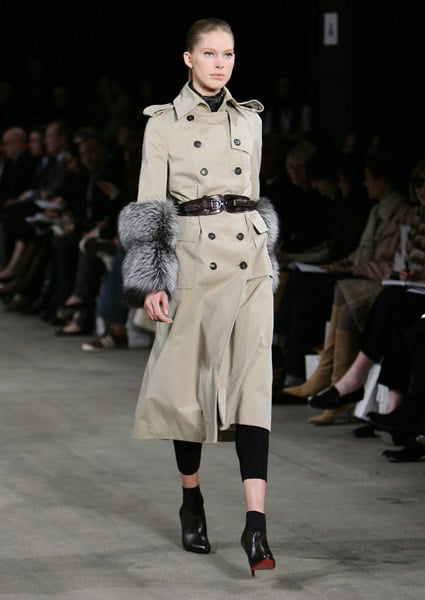 Check out those cool fur-sleeves on the trench coat — fabulous!
Fall 2006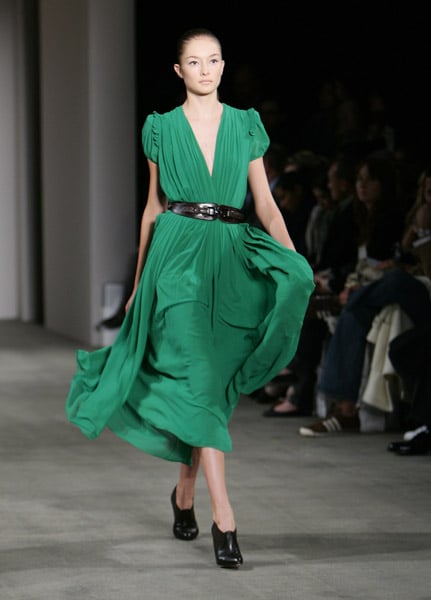 This season injected some cool jewel tones.
Spring 2006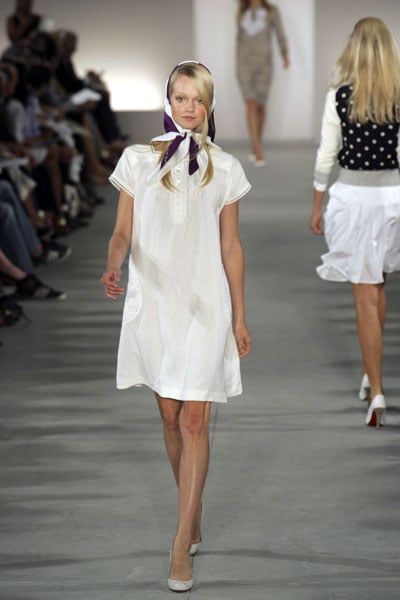 He was also feeling scarves as head pieces!
Spring 2006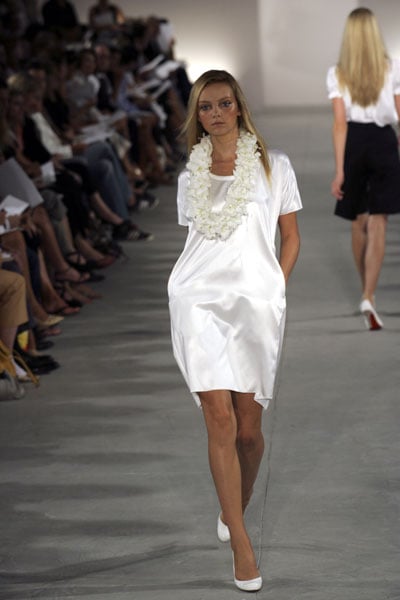 In Spring of '06, Derek was into crisp white pieces.
Fall 2005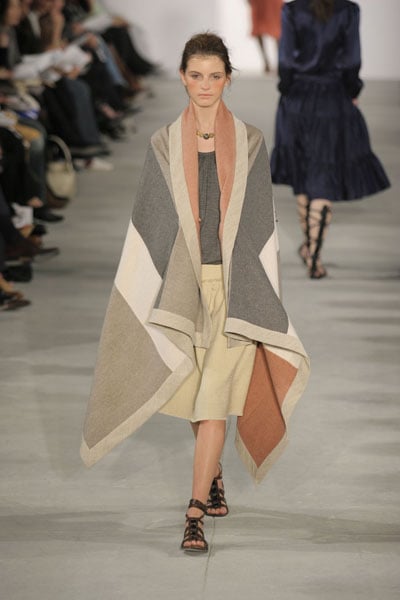 How cool is that striped, cozy poncho?
Fall 2005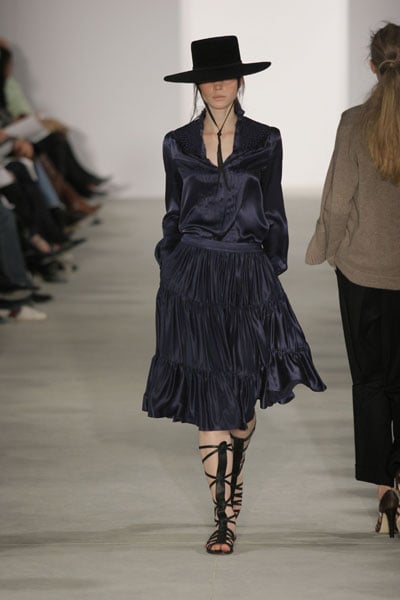 For Fall '05, Derek put his models in longer hemlines and cool hats.
Spring 2005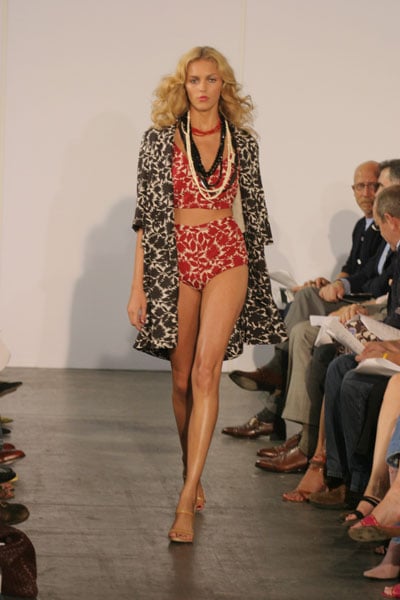 And retro swimwear!
Spring 2005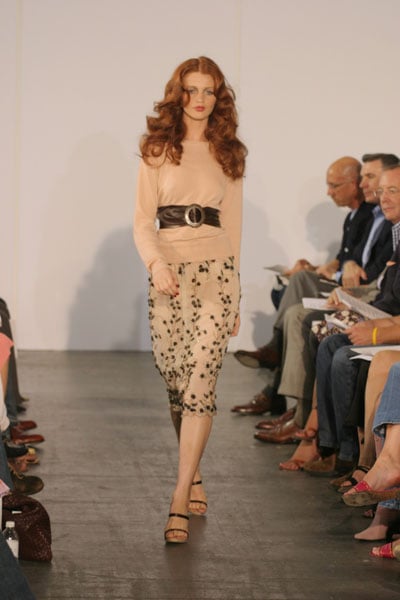 By Spring '05, he was into nudes . . .
Fall 2004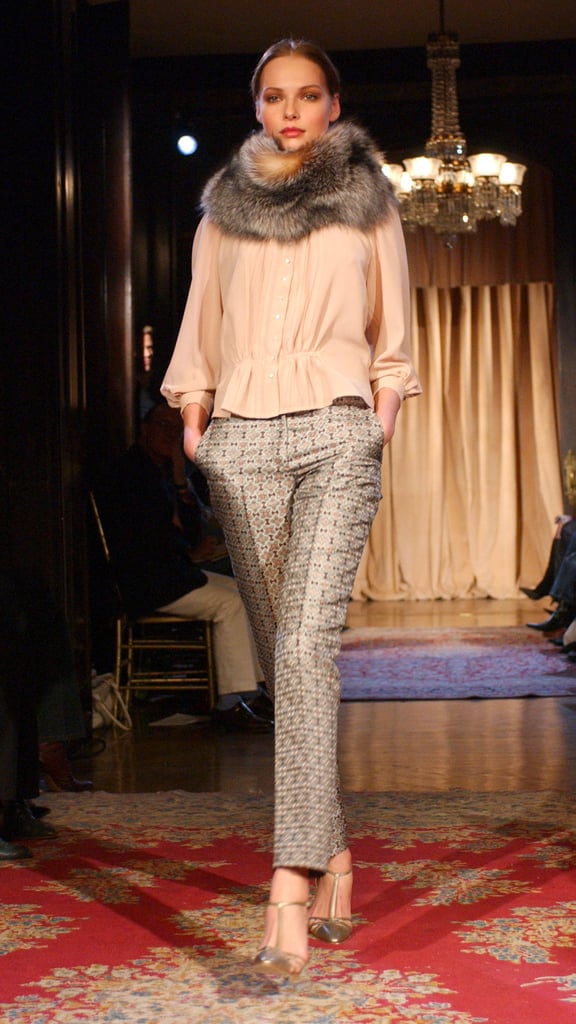 He was also into chic fur collars and cropped trousers.
Fall 2004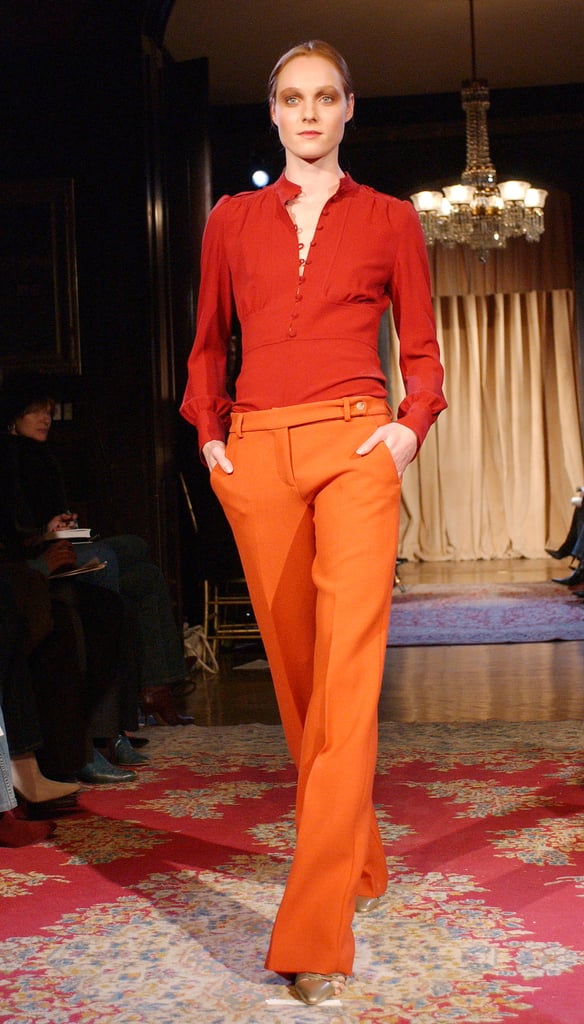 Back in 2004, Derek was feeling the bright combination of red and orange.