All fashion designers have a signature aesthetic [1]: Carolina Herrera does ladylike, Alexander Wang presents what's sure to be the cool-girl uniform in the coming season, and Ralph Lauren's been doing classic American for 40 years running. But after the models have done their work on the runway, it's time for the designers to take center stage. And, just as they have signature looks, they also have signature stances. See the bows, waves, curtsies, and struts that guarantee their curtain calls will be the real showstoppers of their Spring 2015 collections.
The Curtsy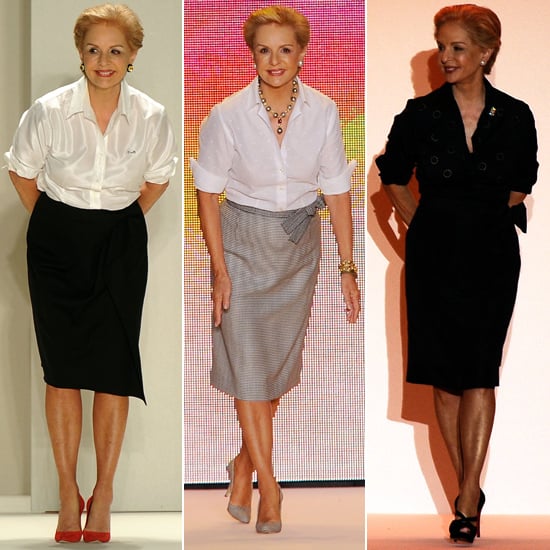 Ladylike as her collections, the iconic designer makes a warm but formal gesture at the center of the runway.
The Betsey Johnson Cartwheel
Few finales are as notorious as Betsey Johnson's acrobatics, which always include a cartwheel and, very often, an impressive center split.
The Sprint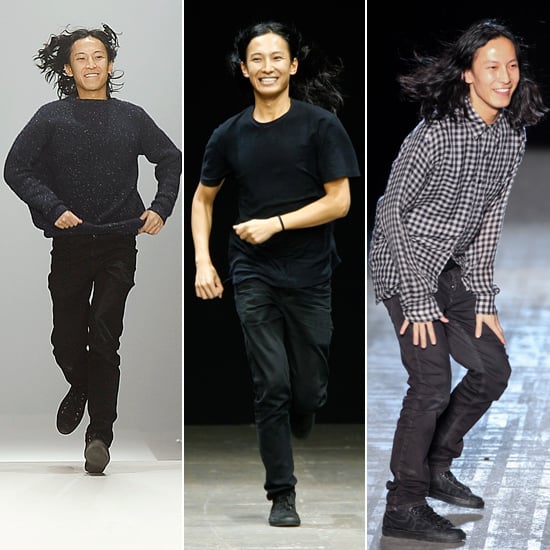 As young and energetic as his designs, it's a hop, skip, and a jump down the runway for Alexander Wang.
Mr. Showman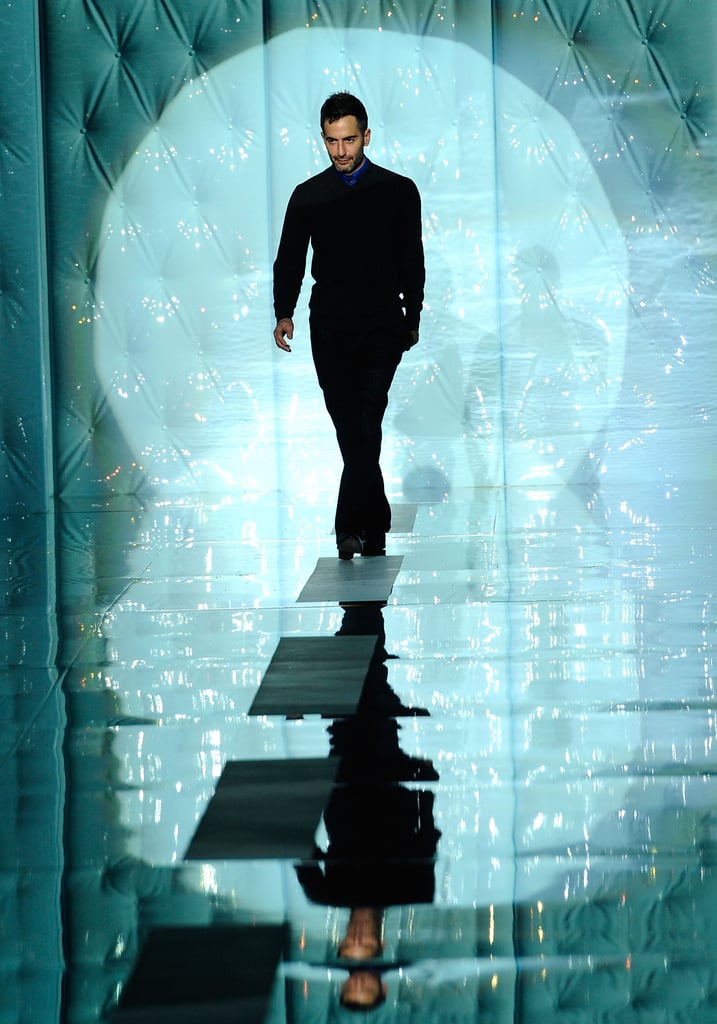 Marc Jacobs's clothes aren't the only things grabbing the spotlight — he literally owns center stage after the last garment has made way for him.
Hands in Pockets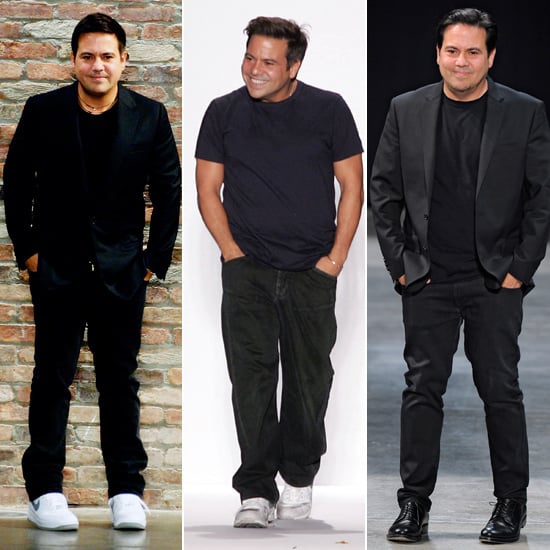 One of the more private, introverted designers, Narciso Rodriguez handles the flashbulbs with his hands tucked away.
Heartfelt Gratitude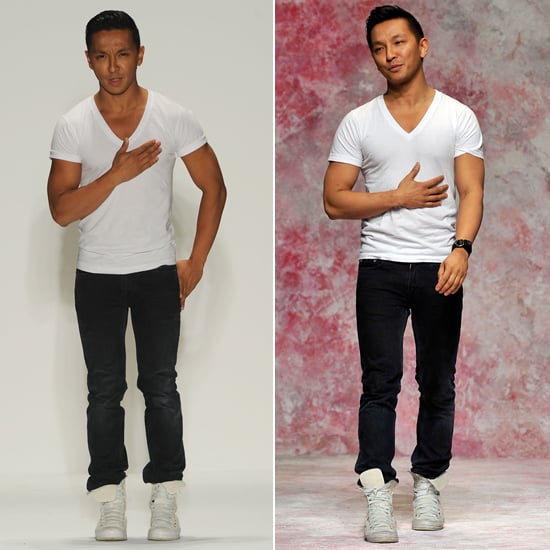 If there's any doubt of Prabal Gurung's sincere appreciation, he lets it be known with a brief pat across his chest.
Blowing Kisses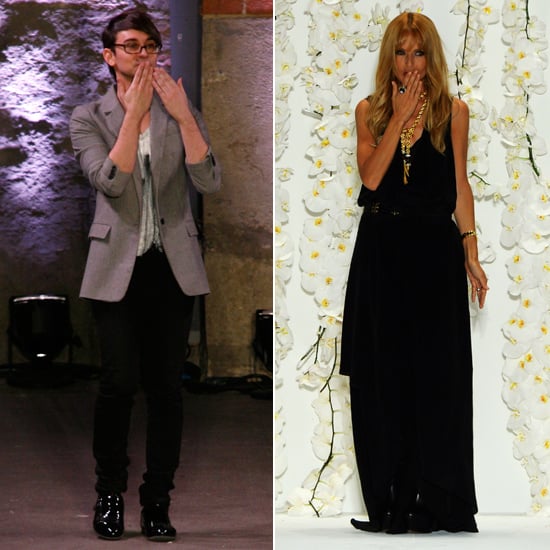 What better way to say "I love you" to a cheering audience than with an air peck, as Christian Siriano and Rachel Zoe [2] blow to the crowd.
Very Zen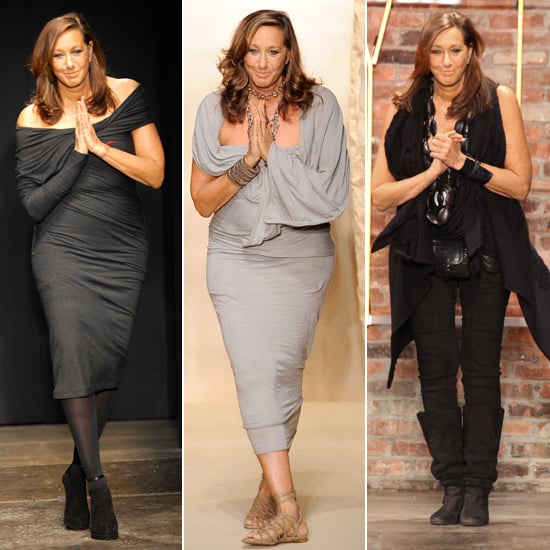 Hands clasped and with a slight bow, Donna Karan keeps her center when addressing the crowd at her namesake show.
Power in Numbers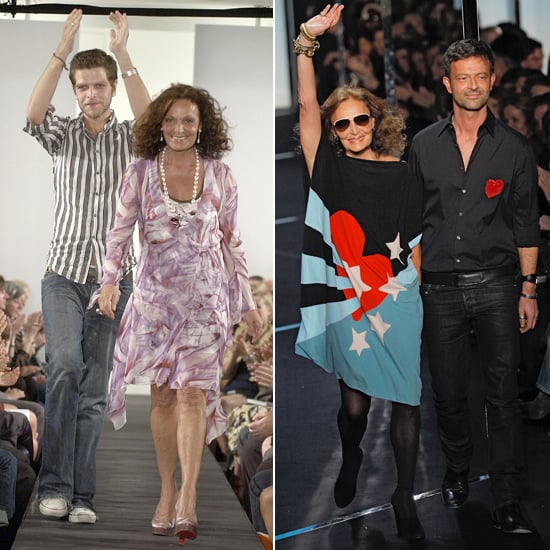 Diane von Furstenberg gets a little help from her friends — first her creative director Nathan Jenden, then his successor Yvan Mispelaere. This year she walked alone, however, as she's been newly appointed to the label's post.
Hands Down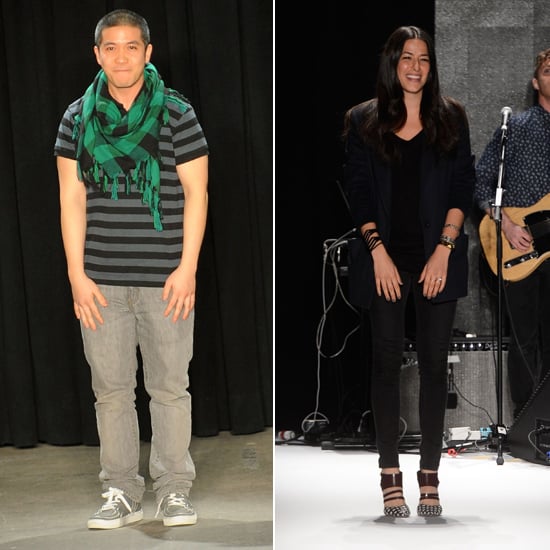 Thakoon Panichgul and Rebecca Minkoff keep to a modest stance when they thank their fans at the end of the runway.
The Wave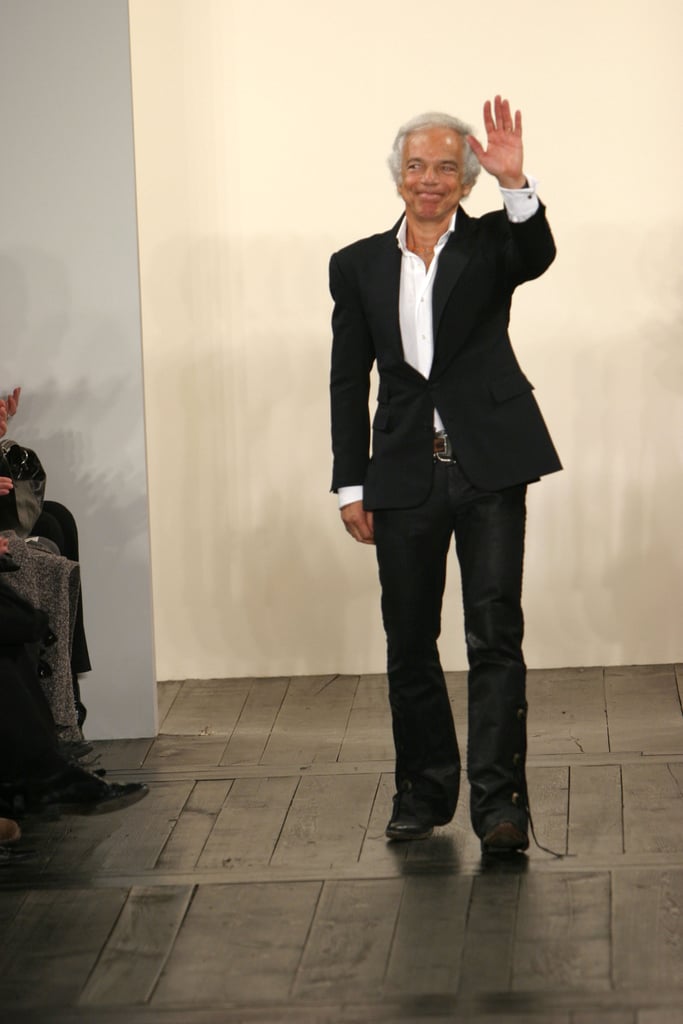 What's more classic a greeting than this? Ralph Lauren always ends his show properly with a wave, as he did at Fall 2004 Fashion Week.
The Wave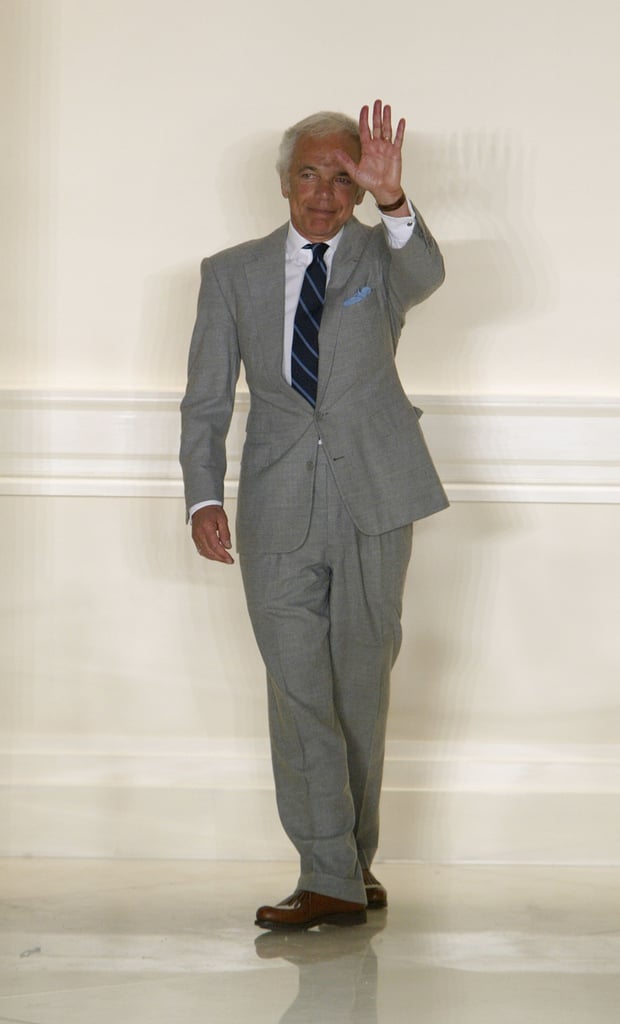 . . . and Spring 2005.
The Wave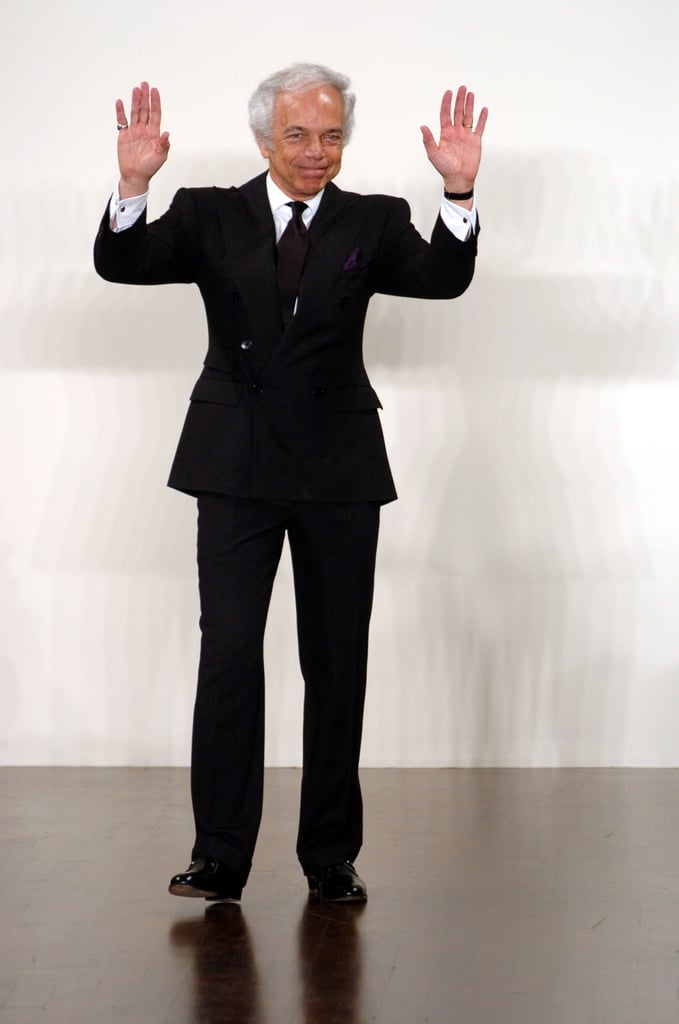 For Fall 2005, he went with two hands!
The Wave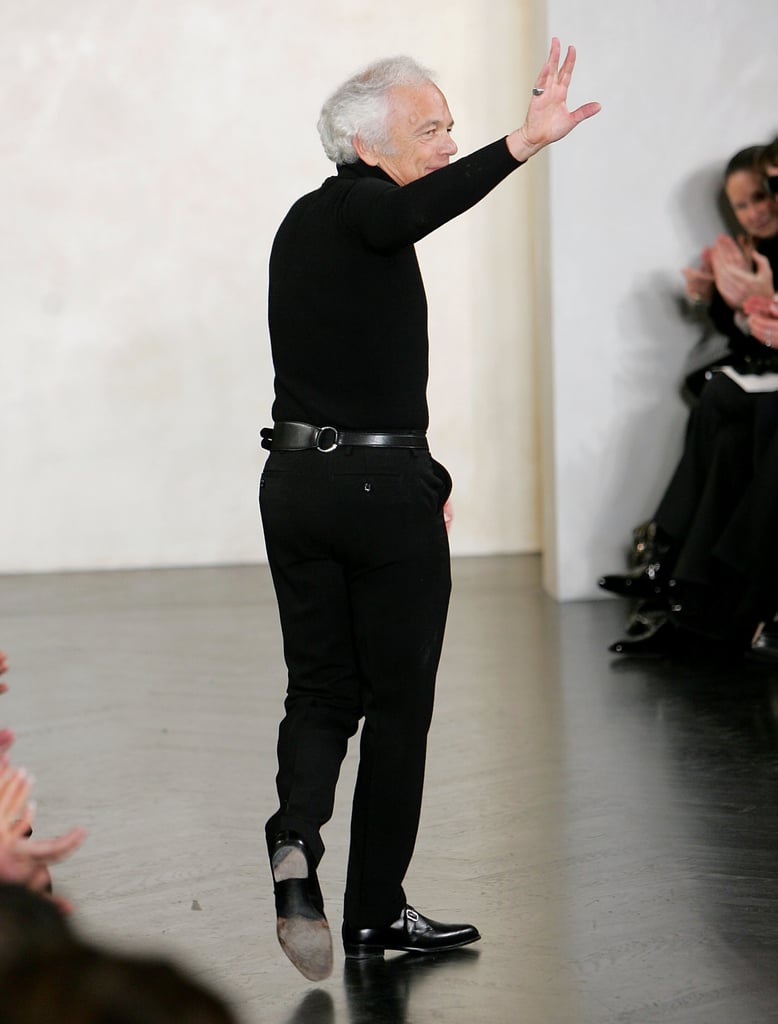 By Fall 2007, he returned to form.
The Wave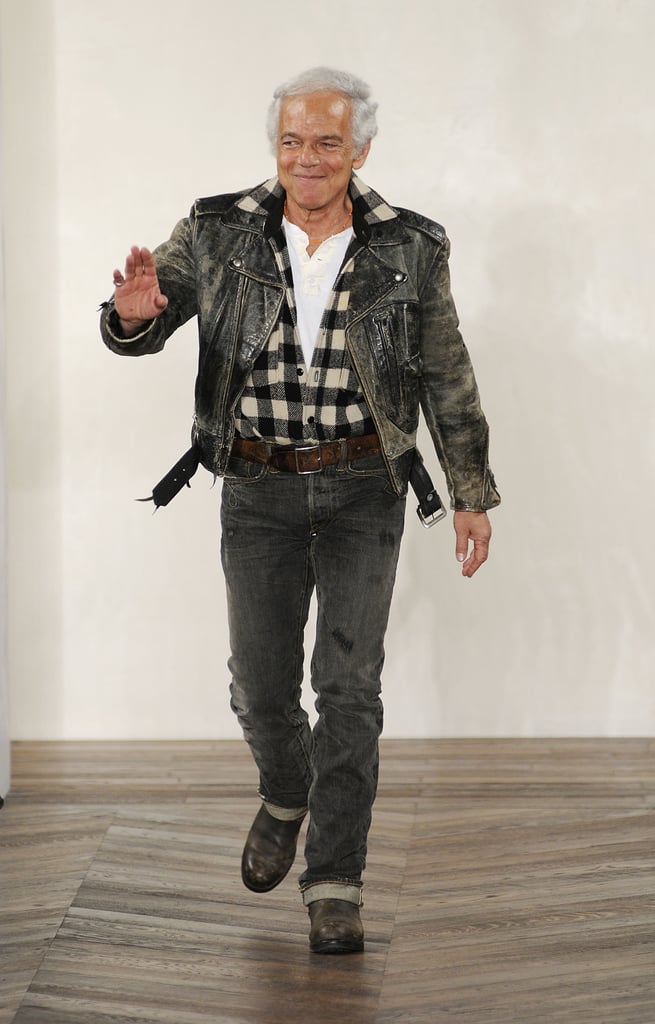 . . . and Fall 2008.
The Wave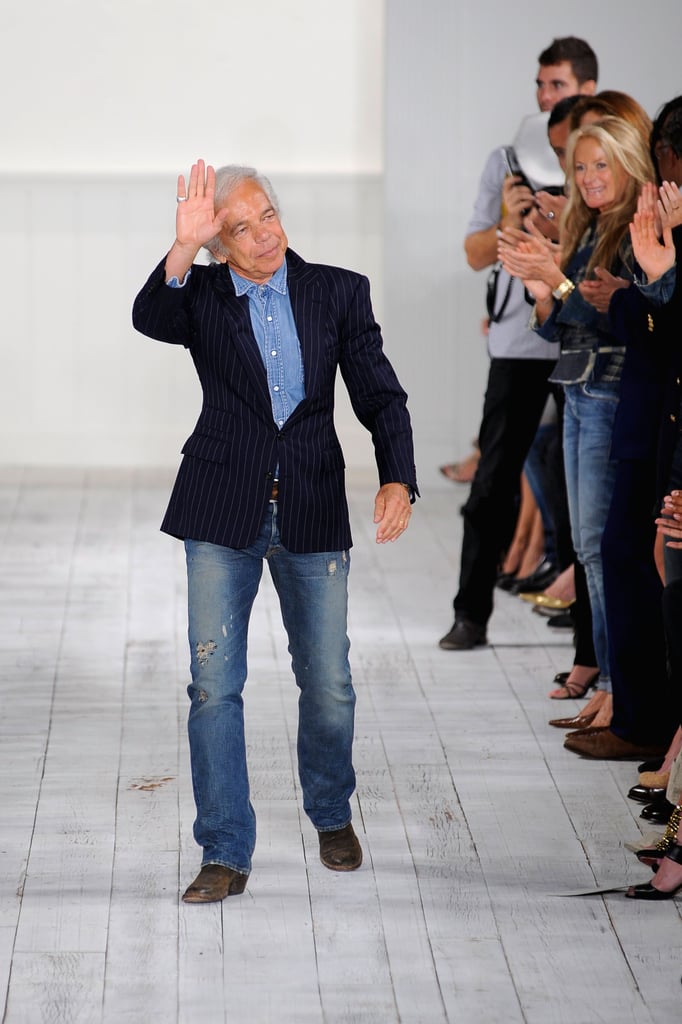 . . . and Spring 2010.
The Wave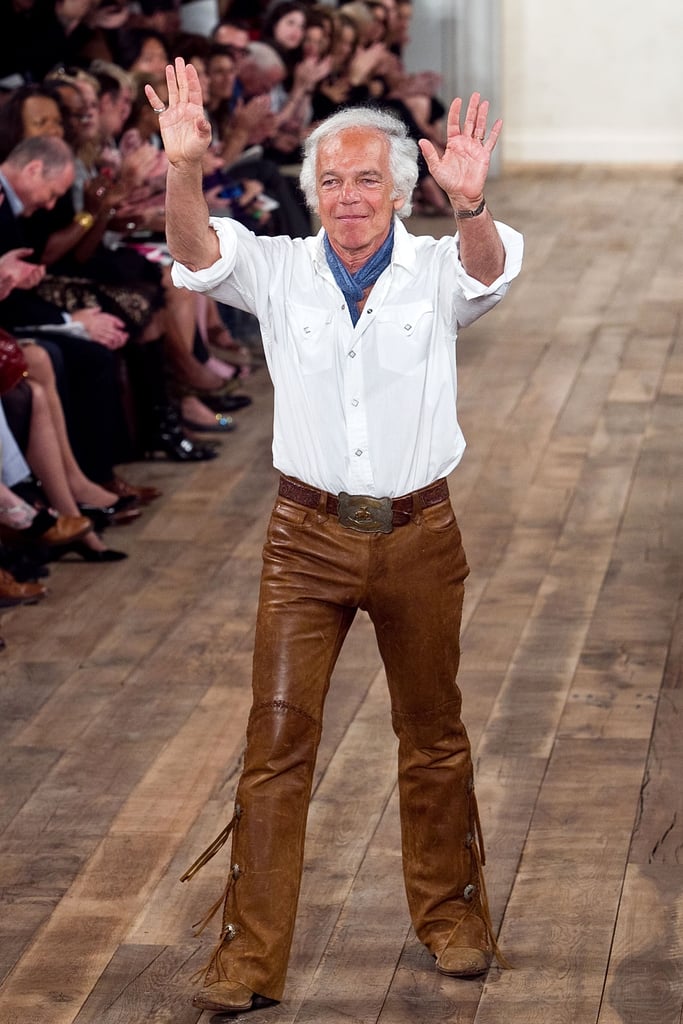 Two hands made their return at Spring 2011.
The Wave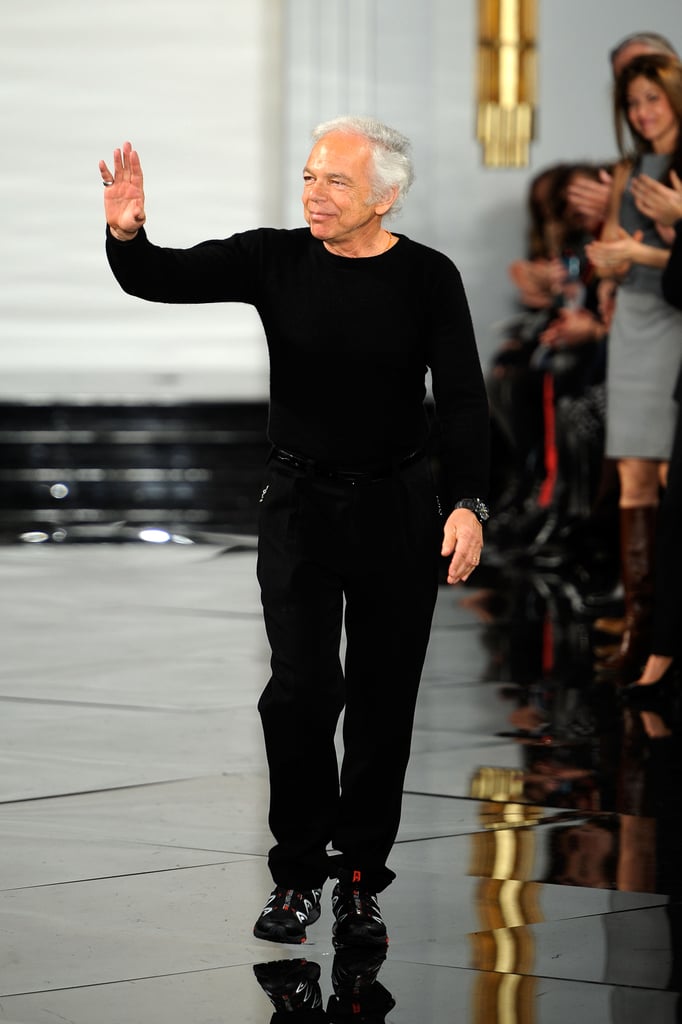 And he was back to the single wave for Fall 2011.