The fashion historian Valerie Steele once told us that she wears "a kind of uniform, like many people in fashion." But the daily outfits of designers who are about to show their Spring 2015 collections at Fashion Weeks around the world tend to go beyond simple guidelines for dressing and become artistic statements that are almost as important as the clothes they send down the runway.
Case in point: most photos of Prabal Gurung [1] feature him wearing a t-shirt and slim-fitting jeans that make him look like nothing so much as a certain rebel without a cause. Carolina Herrera [2] has done more for the crisp white shirt than any woman of our time, and Karl Lagerfeld almost single-handedly preserves the relevance of a six-inch collar.
So before we see the other looks these designers present for Fashion Weeks in New York, Paris, and beyond, we're taking some time to analyze the signature looks of some industry greats.
Prabal Gurung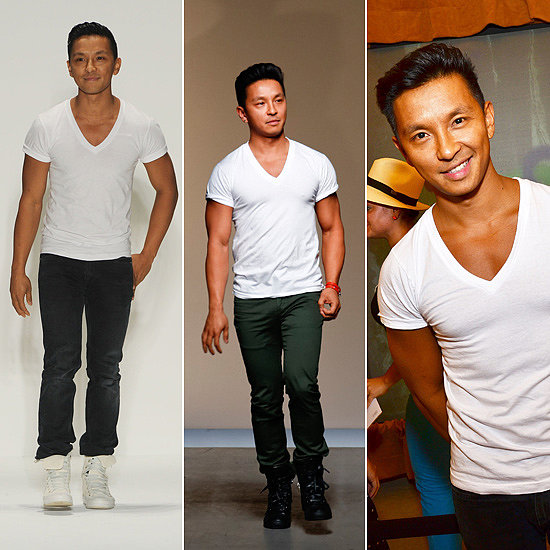 The look: Rebel With a Cause
The key elements: V-neck t-shirt, jeans, sneakers, and a really good head of hair.
The message: Gurung's gowns combine floral patterns, bold colors, and sometimes fantastical spirit with a constant push for innovation, but his personal style tends toward the old school. Perhaps he wants the beautiful pieces he creates season after season to be his overarching artistic statement.
Alber Elbaz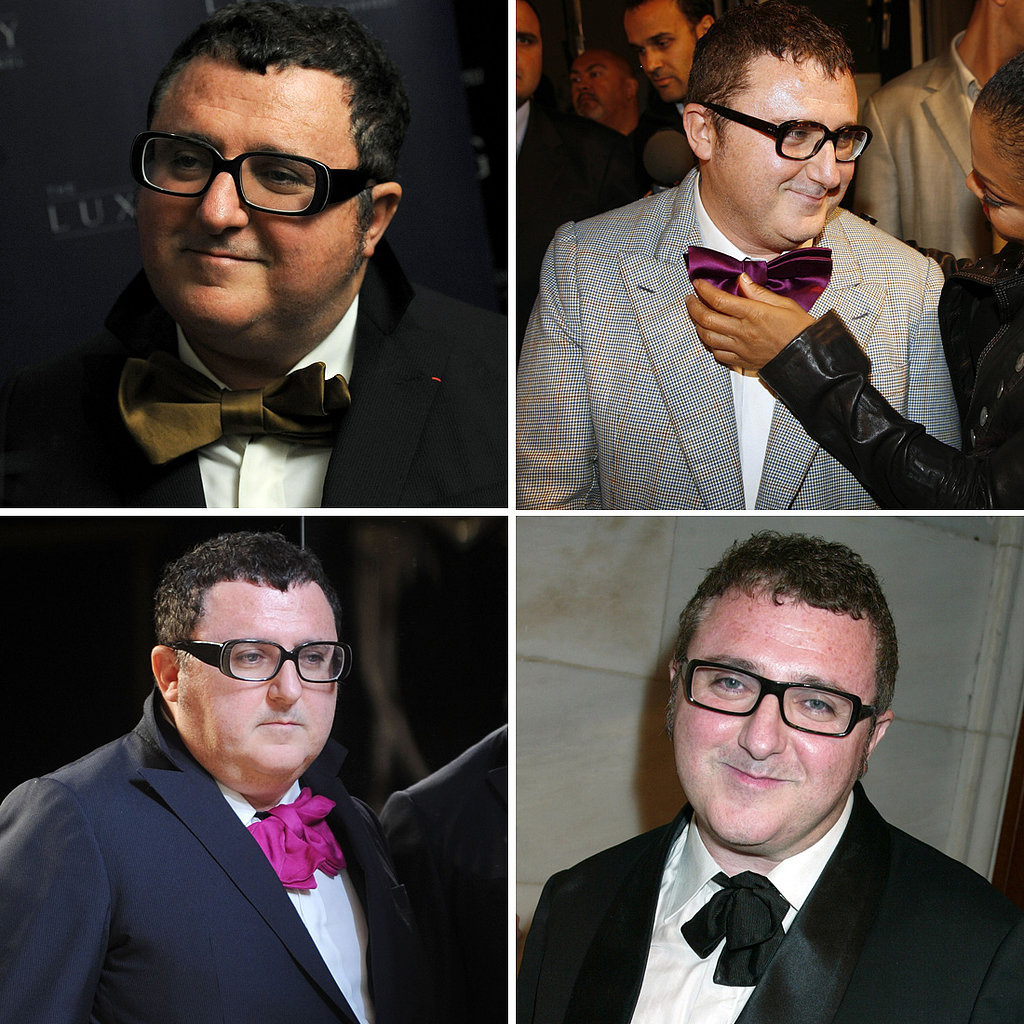 The look: Fit to Be Tied
The key elements: Peak lapel suits, glasses, clean white shirts, and a floppy silk bow tie.
The message: With Elbaz's signature look, the bow tie is everything — even though he can't actually tie a bow tie himself. Instead, his silk bows, which usually telegraph a sense of formality, are attached to elastic bands that fit underneath his shirt collars. It says he's formal, but he likes to party.
Carolina Herrera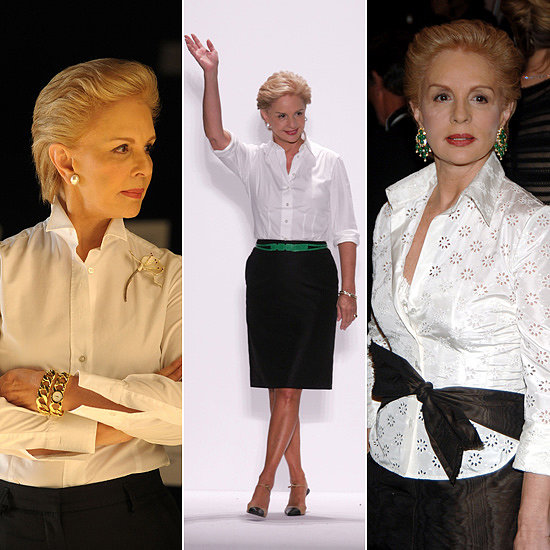 The look: The Most Elegant Woman in the Room
The key elements: Perfectly laundered white shirt, pencil skirt, elegant earrings, and maybe a belt. Maybe.
The message: Elegance really is refusal, and Herrera [3], who is one of the most famous designers of her time, generally refuses embellishments and unnecessary decorations in her own personal style. Her empowering, confident designs have always toed the same line.
As for white [4] shirts, "They make me feel secure," she once said. "When I don't know what to wear, I choose a white shirt."
Chris Benz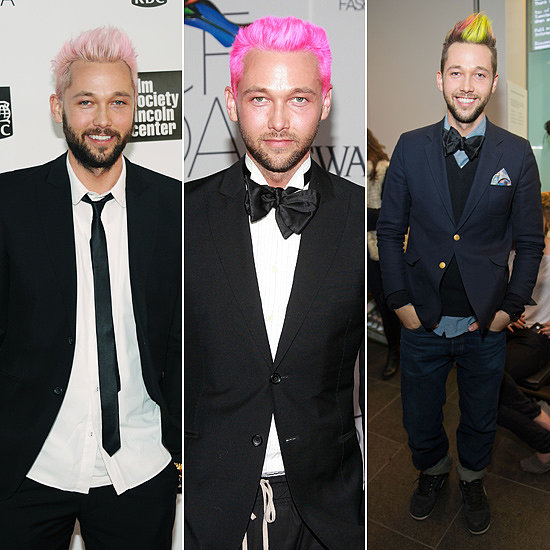 The look: Pink Hair, Don't Care
The key elements: Vibrantly colored follicles; clothing varies from sharp suits to casual streetwear.
The message: Benz told us last year that he was inspired to dye his hair [5] by a particularly gloomy Winter a few years ago — and he hasn't stopped since. His hair is just like his clothes: fun, interesting, and visually arresting.
Tom Ford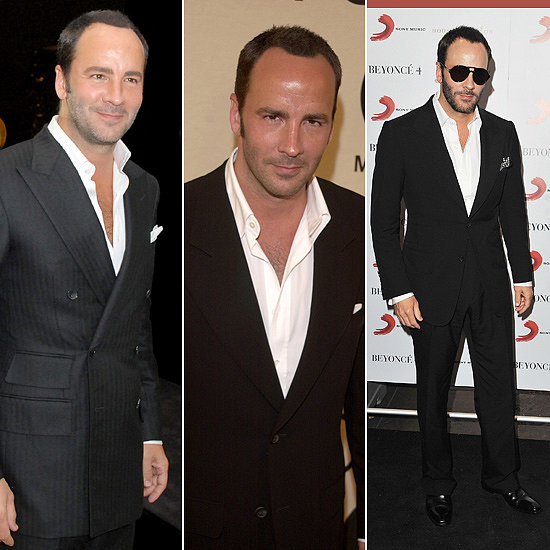 The look: The Smooth Operator
The key elements: Dark suit, white shirt, white pocket square. Necktie entirely optional.
The message: Ford is celebrated for, well, bringing sexy back — and his personal style usually makes his appreciation of seduction quite plain.
Karl Lagerfeld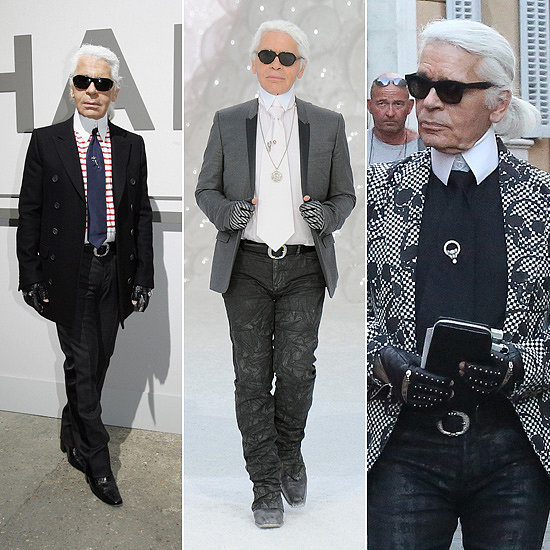 The look: The Emperor of Fashion
The key elements: Sunglasses, bright white hair, shirt with a six-inch collar, diamond tie pin, immaculate blazer, jeans, belt buckle, boots with a slight heel and a pointed toe.
The message: Lagerfeld has earned every inch of his nickname, the Kaiser. (It's the German word for emperor, and Lagerfeld looks like nothing so much as an eccentric, high-ranking royal.) He has a masterful command over fashion that countless designers admire and respect, and his truly individual personal style reflects his status as one of the most talented designers working today.