Just because you're a fashion designer doesn't mean you're required to step out in one of your latest creations every time you leave the house. In fact, it's quite the contrary — many of the industry's most iconic people stick to some sort of signature style when presenting their shows, whether it's rocking a simple t-shirt à la Prabal Gurung or styling a classic white button-down like Carolina Herrera. And if you need any further proof that designers rarely stray from what they like, think back to a time when you saw Karl Lagerfeld [1] without his glasses and a collared shirt. Pretty much impossible, huh? So before we set out to see all the gorgeous looks these designers present for Fashion Weeks in New York, Paris, and beyond, let's take a moment to analyze the signature looks of some industry greats.
— Additional reporting by Sarah Wasilak and Samantha Sutton
Alexander Wang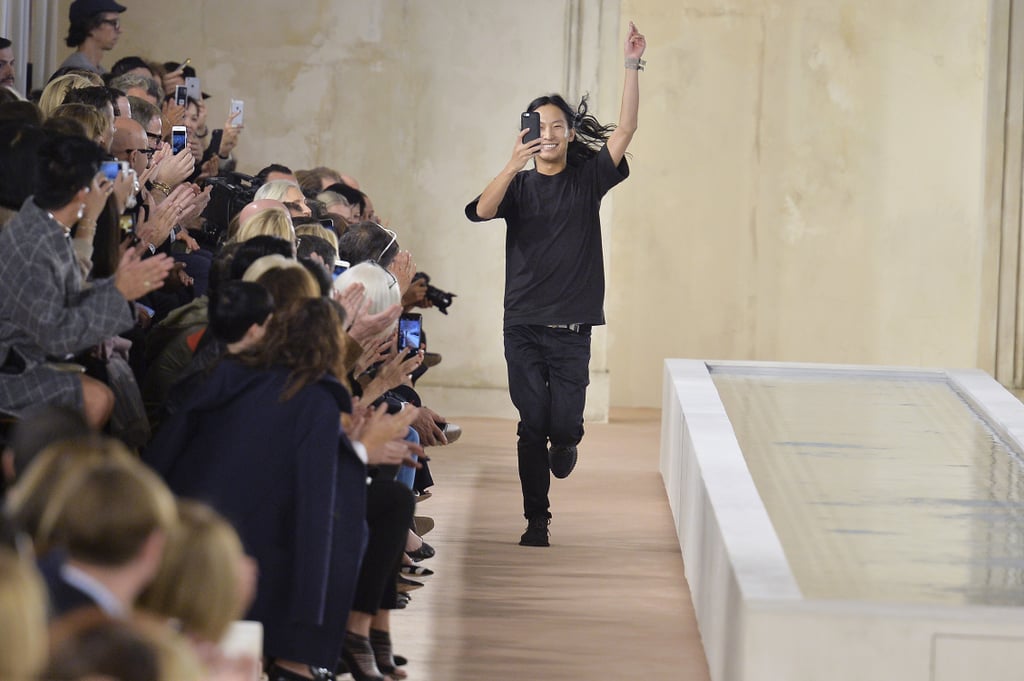 The look: Boyish and Casual
The key elements: Above all else, Alexander Wang opts for carefree vibes. He prefers baggy jeans and loose tees, usually in black or white.
The message: Alexander Wang wants to make one thing clear: he's here to debut his collection, not show off a look-at-me outfit. And when you lay eyes on the bright and structured, always-edgy looks on his runway, you won't forget it.
Victoria Beckham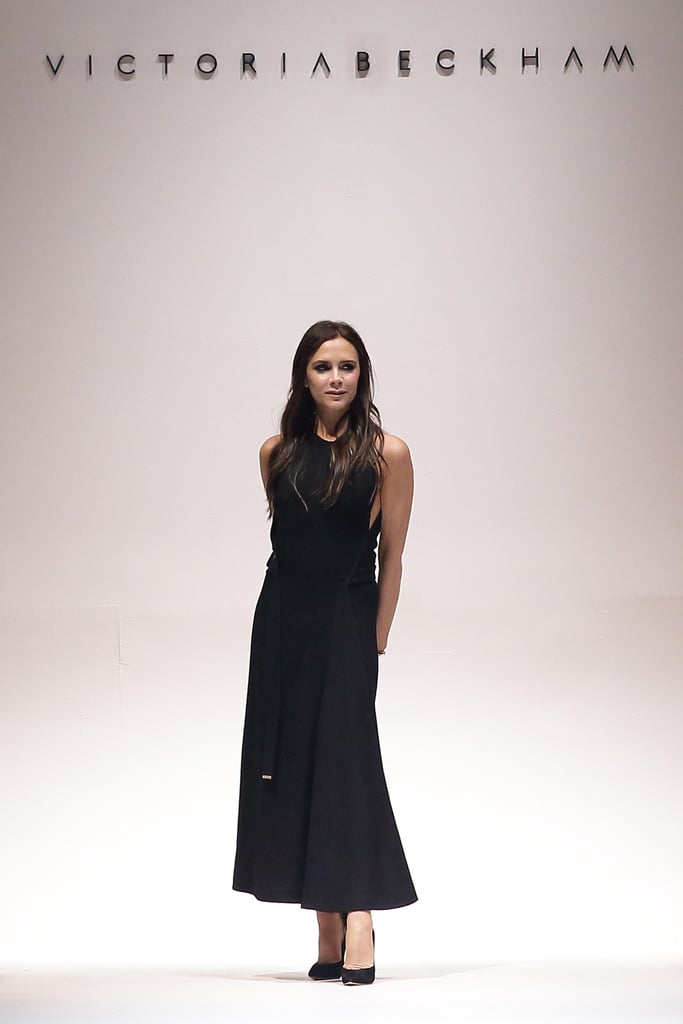 The look: Chic, All Black, and Polished
The key elements: Victoria slips into her own designs or different variations of them for her show. We love seeing which silhouette she'll debut after she's presented her fresh offering.
The message: The Victoria Beckham [2] woman is every woman. Whether you're into her lighter colorways or the posh all-black option, sophistication is key. No wonder Ms. Beckham prefers a pair of pumps.
Mara Hoffman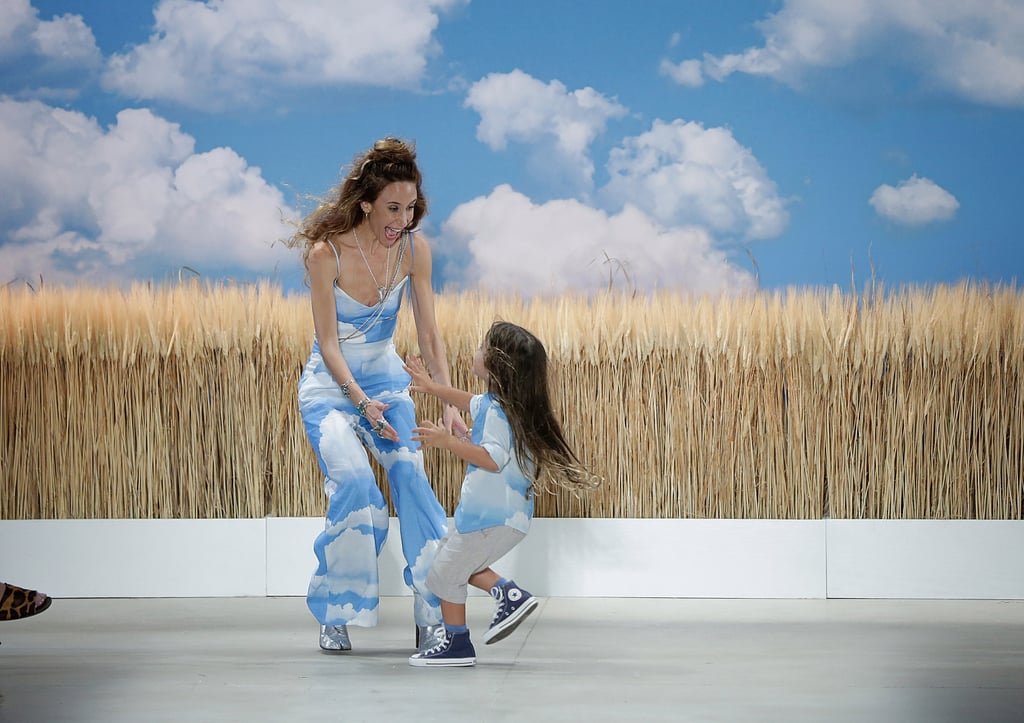 The look: Bohemian Queen
The key elements: She crafts looks for herself and her family from the very fabrics she uses in her own line
The message: Above all else, Mara Hoffman's collection is meant to be playful. When you're wearing her long maxis and bold prints, you're meant to feel like a bold goddess, and Mara's own outfits reflect that.
Ralph Lauren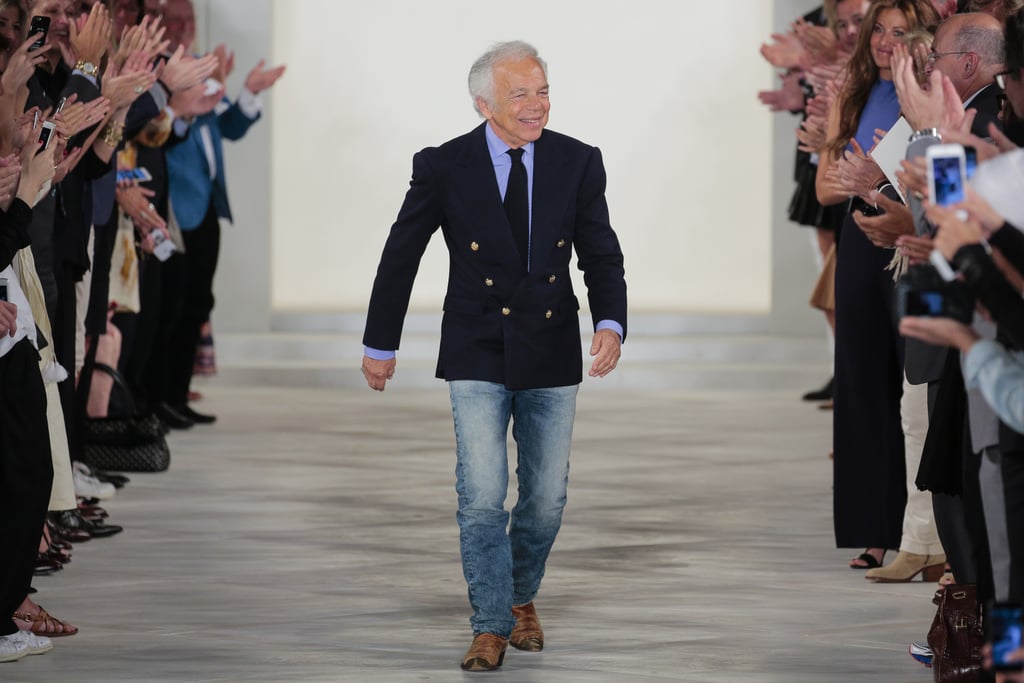 The look: All-American Prep
The key elements: A buttoned-up blazer over a spectacular tie and crisp denim.
The message: Ralph stays true to his brand, both with his own look and the designs he creates each season. He wants to show the key pieces he'll never stop valuing: jeans, collared shirts, and well-tailored coats.
Prabal Gurung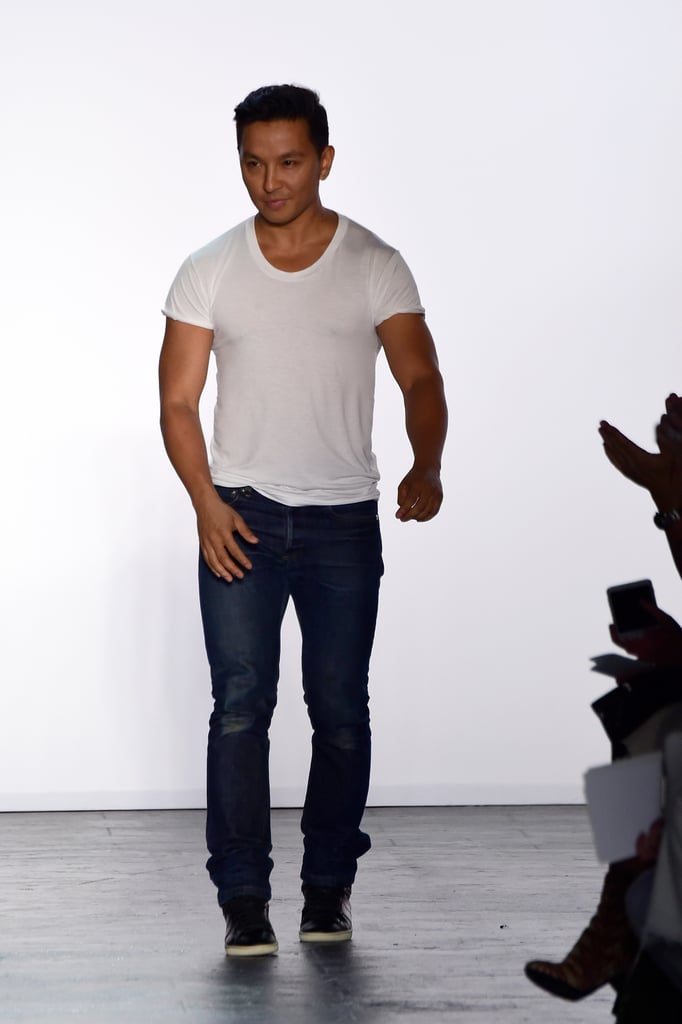 The look: Rebel With a Cause
The key elements: V-neck t-shirt, jeans, sneakers, and a really good head of hair.
The message: Gurung's gowns combine floral patterns, bold colors, and sometimes fantastical spirit with a constant push for innovation, but his personal style tends toward the old school. Perhaps he wants the beautiful pieces he creates season after season to be his overarching artistic statement.
Alber Elbaz
The look: Fit to Be Tied
The key elements: Peak lapel suits, glasses, clean white shirts, and a floppy silk bow tie.
The message: With Elbaz's signature look, the bow tie is everything — even though he can't actually tie a bow tie himself. Instead, his silk bows, which usually telegraph a sense of formality, are attached to elastic bands that fit underneath his shirt collars. It says former artistic director of Lanvin is formal, but he likes to party.
Carolina Herrera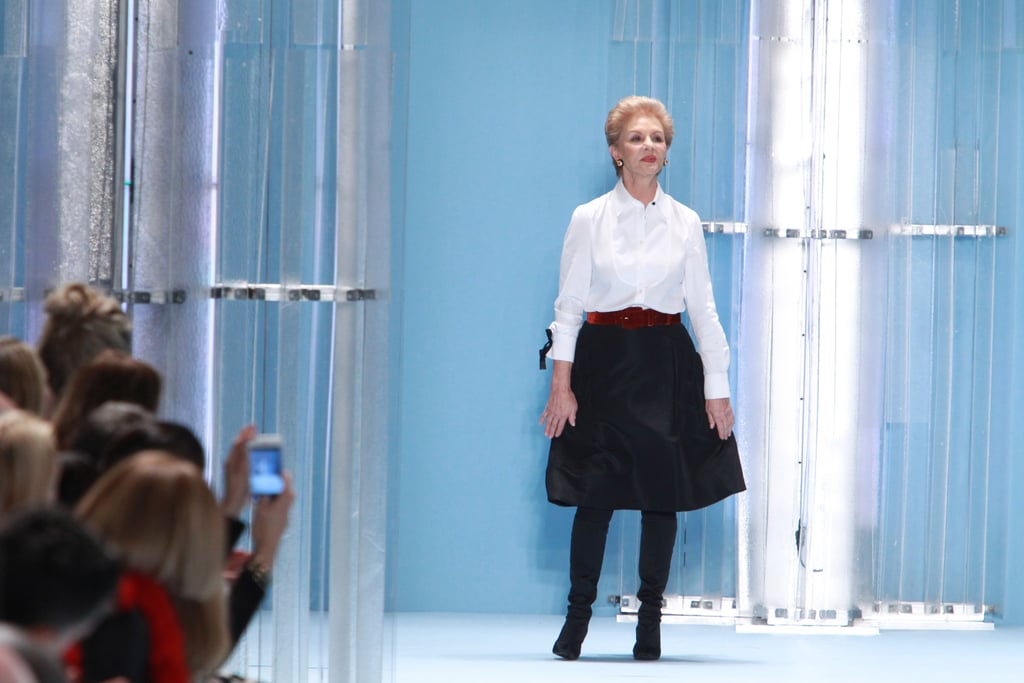 The look: The Most Elegant Woman in the Room
The key elements: Perfectly laundered white shirt, pencil skirt, elegant earrings, and maybe a belt. Maybe.
The message: Elegance really is refusal, and Herrera, who is one of the most famous designers of her time, generally refuses embellishments and unnecessary decorations in her own personal style. Her empowering, confident designs have always toed the same line.
As for white [3] shirts, "They make me feel secure," she once said. "When I don't know what to wear, I choose a white shirt."
Tom Ford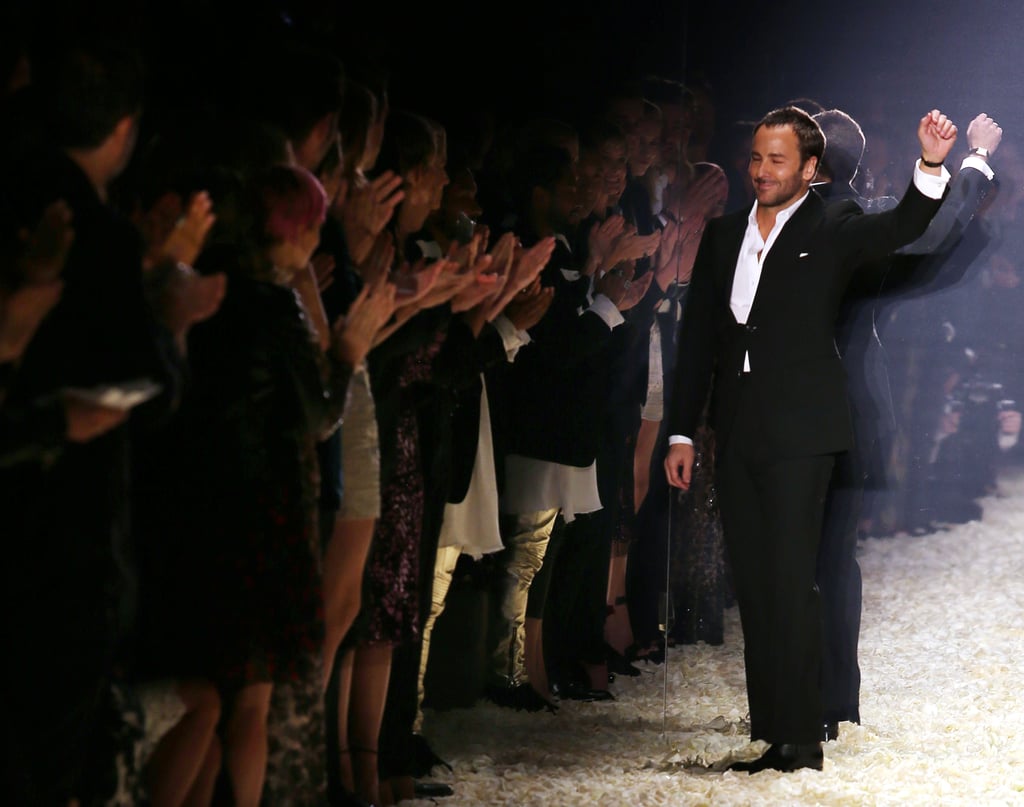 The look: The Smooth Operator
The key elements: Dark suit, white shirt, white pocket square. Necktie entirely optional.
The message: Ford is celebrated for, well, bringing sexy back — and his personal style usually makes his appreciation of seduction quite plain.
Karl Lagerfeld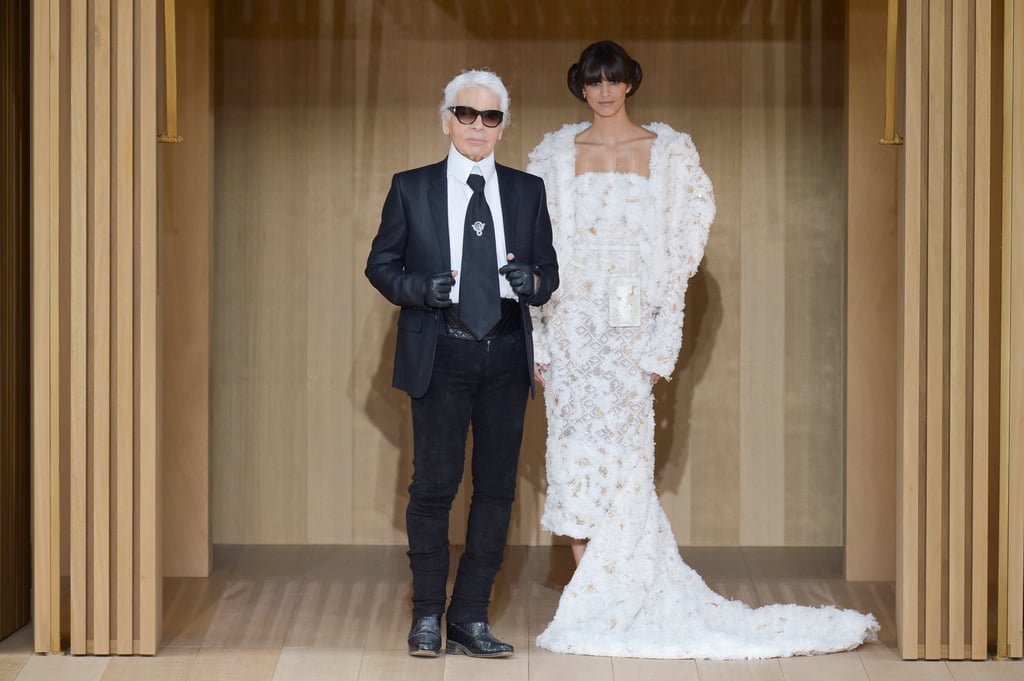 The look: The Emperor of Fashion
The key elements: Sunglasses, bright white hair, shirt with a six-inch collar, diamond tie pin, immaculate blazer, jeans, belt buckle, boots with a slight heel and a pointed toe.
The message: Lagerfeld has earned every inch of his nickname, the Kaiser. (It's the German word for emperor, and Lagerfeld looks like nothing so much as an eccentric, high-ranking royal.) He has a masterful command over fashion that countless designers admire and respect, and his truly individual personal style reflects his status as one of the most talented designers working today. He loves to bring out his model muses to take his final bow.
Christian Siriano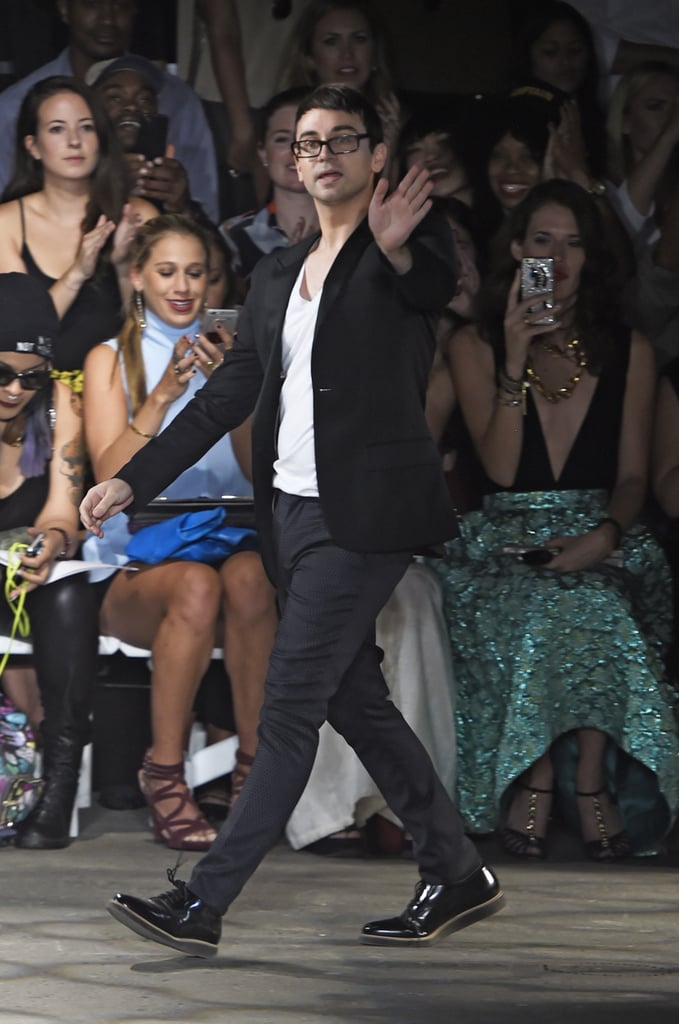 The look: Asymmetrical Spectacle
The key elements: Thick-framed glasses and an asymmetrical haircut, complete with a shaved side and long side-swept bangs.
The message: Christian has rocked this look since his days on Project Runway, so clearly the guy knows what he likes. Both the glasses and the haircut are statement-making, so it's no wonder this designer favors spotlight-stealing gowns that are classic with a little edge.
Tadashi Shoji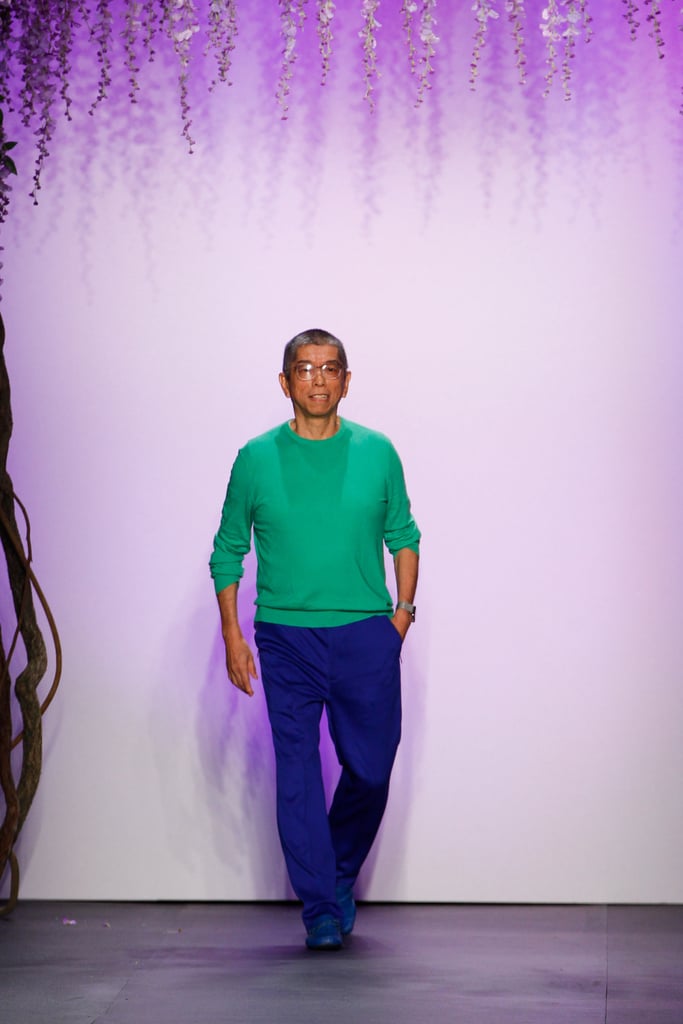 The look: Colorblocking King
The key elements: A mixture of bold-colored wardrobe staples like button-down shirts, slacks, and cardigans.
The message: Tadashi is the creator of many of the glamorous, princess-like gowns we see grace the red carpet. His need to wear color — and lots of it — shows that he's creative and doesn't take life too seriously. It's also nice to see a designer wear something other than black or white.
Michael Kors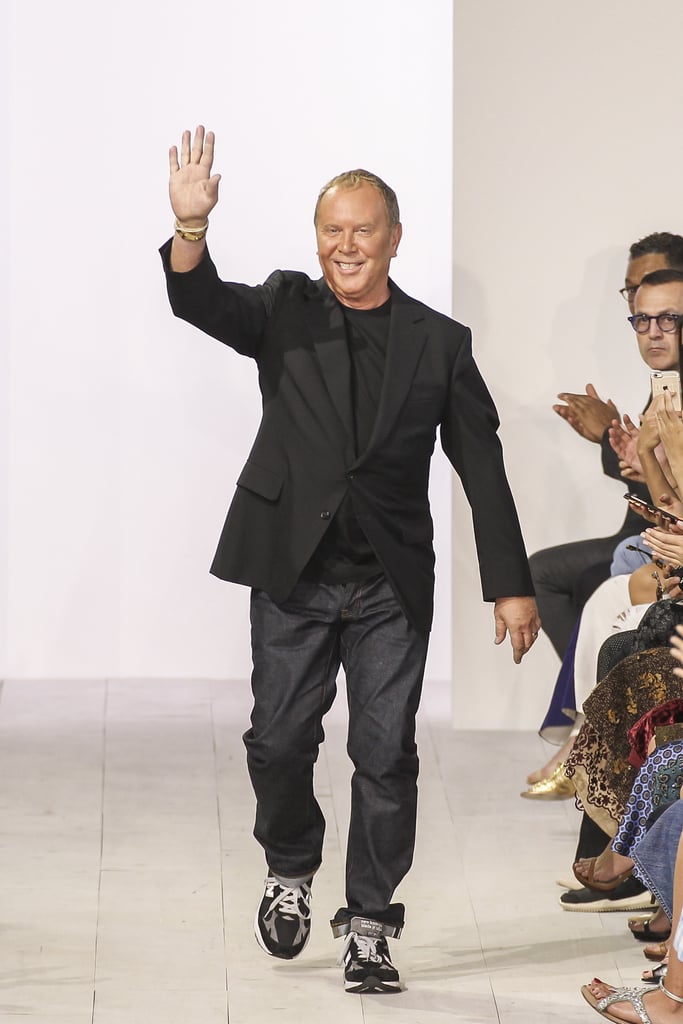 The look: Casual Cool
The key elements: A black blazer, black t-shirt, dark-wash jeans, and comfortable shoes.
The message: Michael Kors's uniform is simple and understated, but it's still very classic and professional. It's got an all-American kind of feel to it and is a no-fail look that would work on anyone, no matter their build. This may be a hint toward why his clothing appeals to the mass market and not just your typical fashion-obsessed woman.