We didn't have to look into our fashion crystal balls to know what we could expect on the runways of New York Fashion Week. With just days to go, we rounded up the sketches of some of our favorite homegrown labels, including Monique Lhuillier, Jason Wu, Rebecca Taylor, and Nonoo, and predicted things to come from the Spring 2015 collections. Based on what we saw, we predicted it'd be a long wait until the weather warms again — and were we ever right.
Monique Lhuillier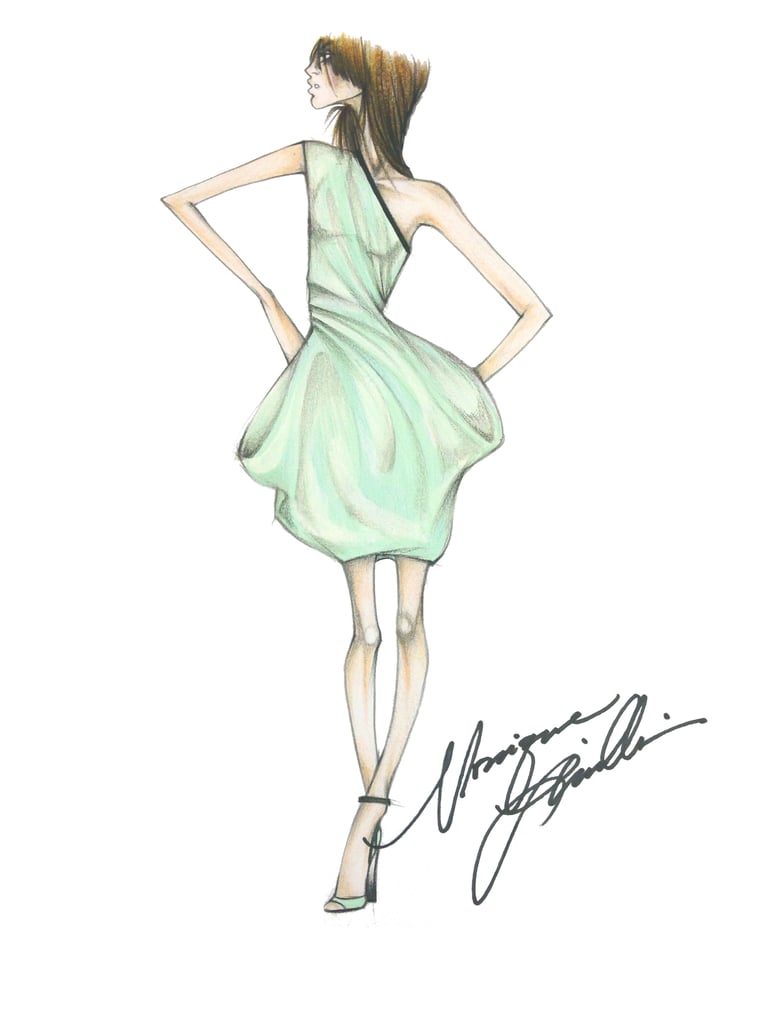 "My Spring 2015 collection is inspired by the first few moments of sunrise, the instant right before the sun rises and paints the sky with luminous shades of pastels. This beauty of nature shaped my color palette and fabric selection for this season." — Monique Lhuillier
Nonoo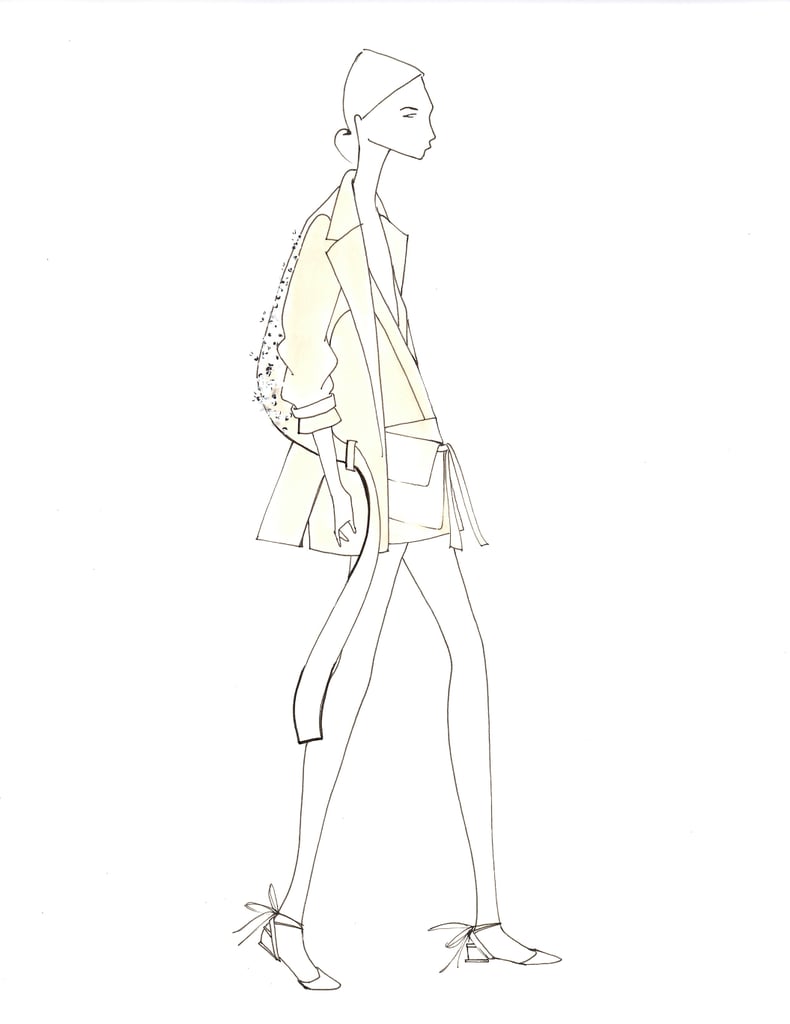 "I was inspired by the melding of opposing forces as demonstrated in Dustin Yellin's three-dimensional Psychogeographies." — Misha Nonoo
Rebecca Minkoff

"Rebecca Minkoff's Spring 2015 collection looks to iconic photographer Deborah Turbeville, who inimitably captured the '70s boho chic era in fashion. Combining the free-spirited mood of that time with the ethereal grace of Turbeville's subjects, the collection celebrates modern femininity." — Rebecca Minkoff
L.A.M.B.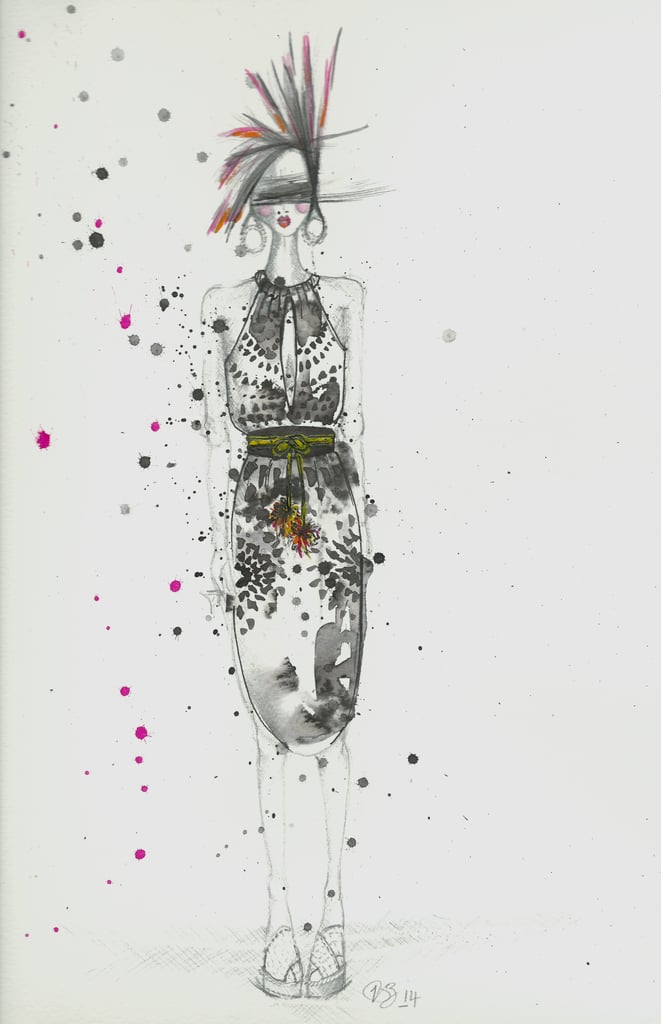 "L.A.M.B. Spring 2015 is a distinctive mash-up of soft pastels, warm blush tones, and fierce black and white graphic patterns featured in our 'New Nomad' collection." — Gwen Stefani [1]
Elie Tahari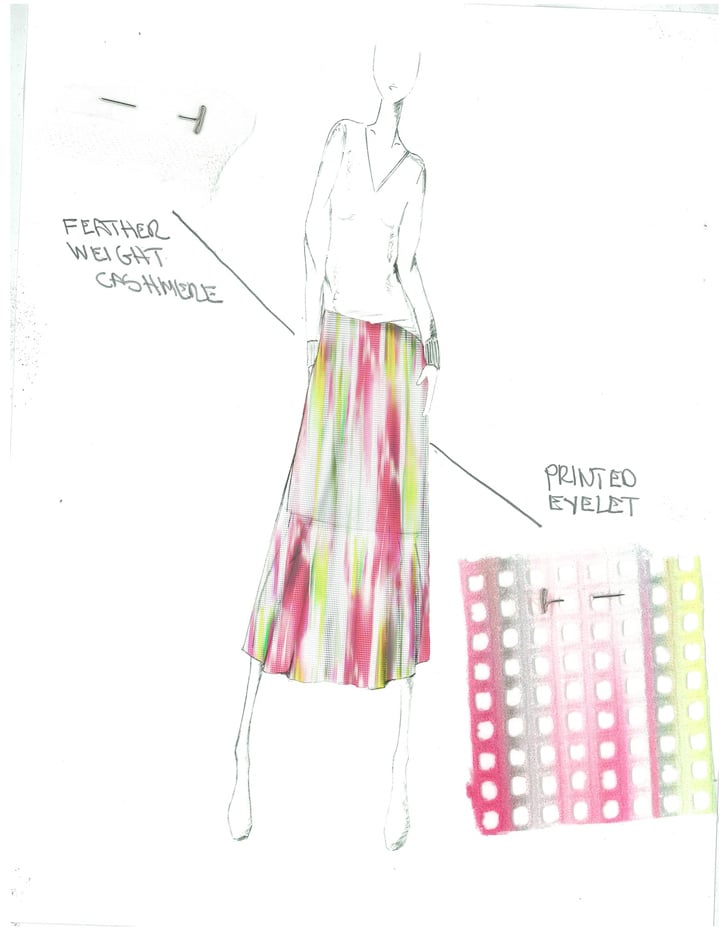 "Future bohemian." — Elie Tahari
Mara Hoffman

"This collection is my reminder to self to be light." — Mara Hoffman
Yigal Azrouël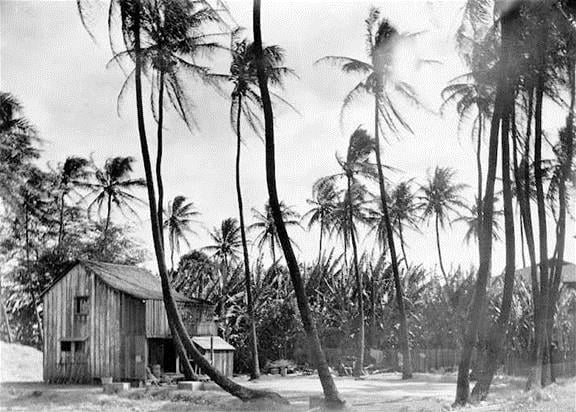 "Reconstructed vibrations." — Yigal Azrouël
Rebecca Taylor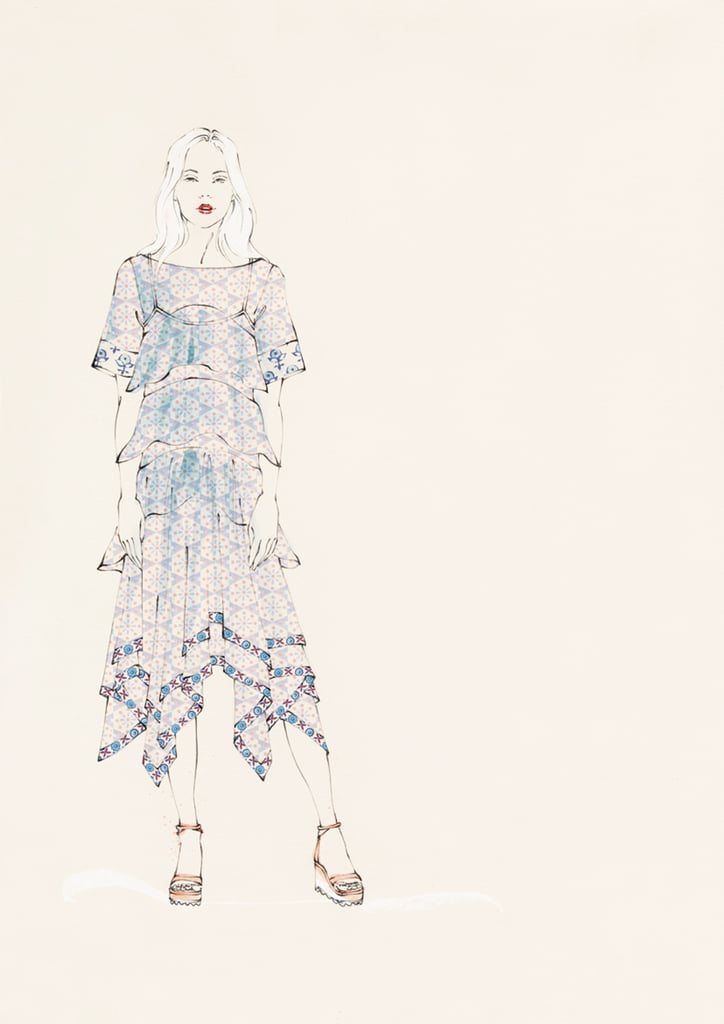 "[This collection] imagines The Rolling Stones traveling to India and the dreamy ideal an Indian pilgrimage conjures, with a bit of a rock-and-roll edge." — Rebecca Taylor
Jason Wu
"Beauty." — Jason Wu
Nicole Miller
"While designing my Spring 2015 collection, I found myself referencing the art and culture of Brazil – who wouldn't be inspired by the decadent carnaval costumes and rich history surrounding the celebration? The collection evokes the vibrancy and movement of the country." — Nicole Miller
Betsey Johnson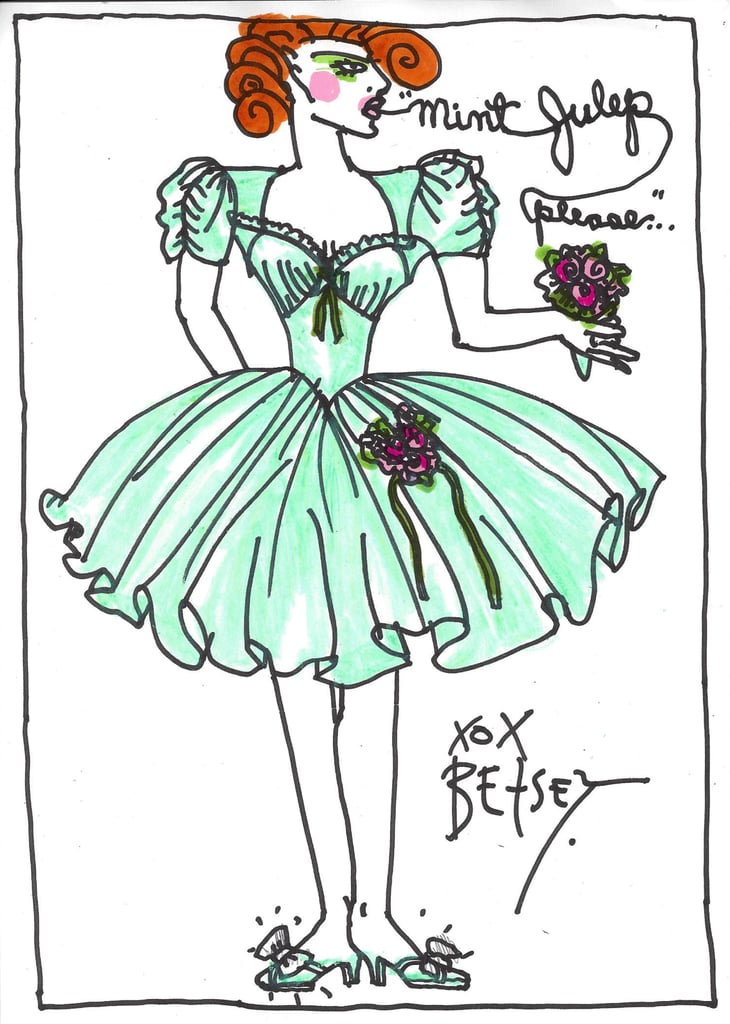 "From Soho to Boho, Startlet to Hartlet and Hip to Hop, Betsey Johnson's latest promises to bring something special for every girl." — Betsey Johnson
Dennis Basso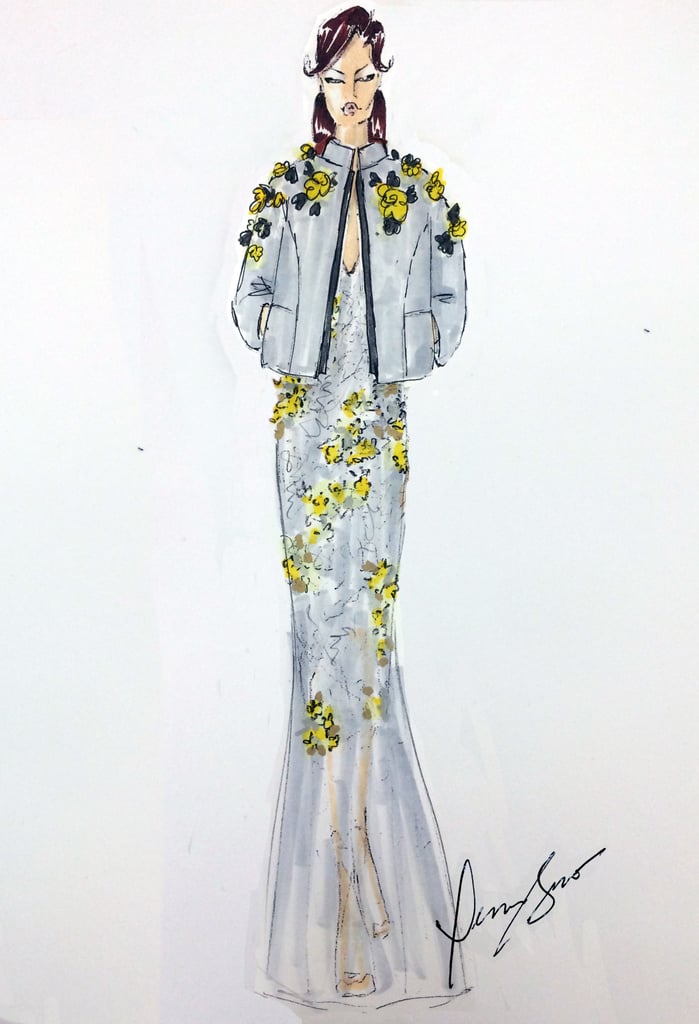 "The collection represents the glamour of the '60s on the Italian and French Riviera." — Dennis Basso
BCBG Max Azria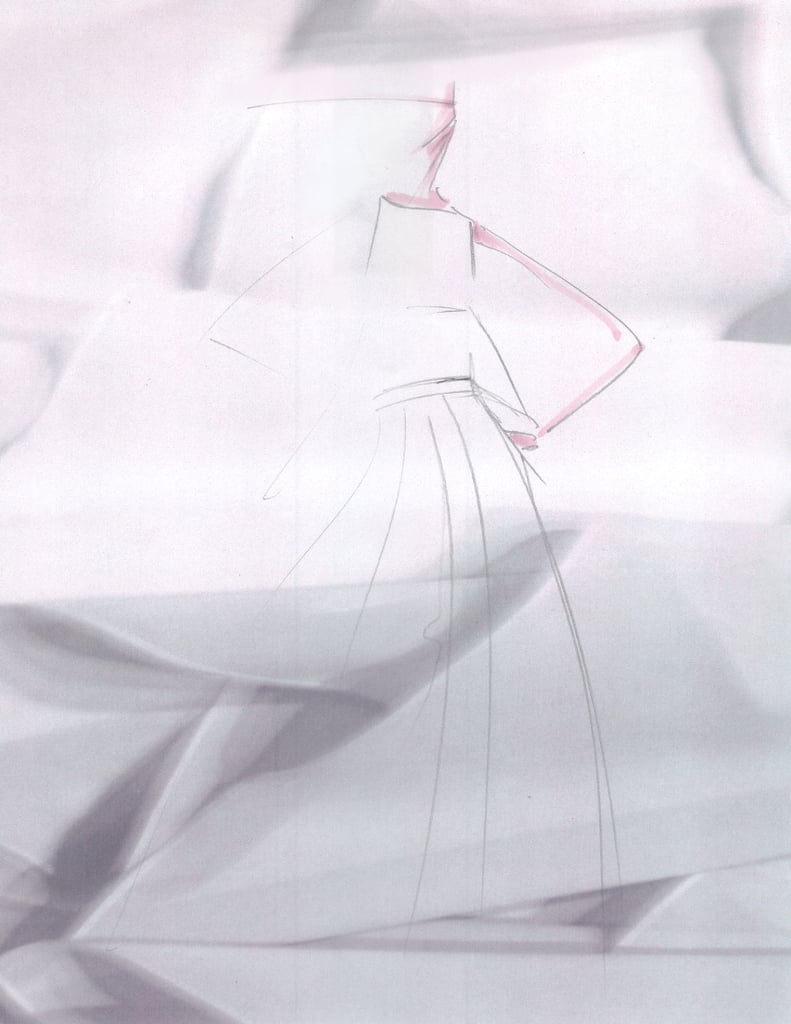 "Sun-bleached prints, earthy textures, and soft pastel shades create a chromatic experience." — Lubov Azria, chief creative officer of BCBG Max Azria Group
Tadashi Shoji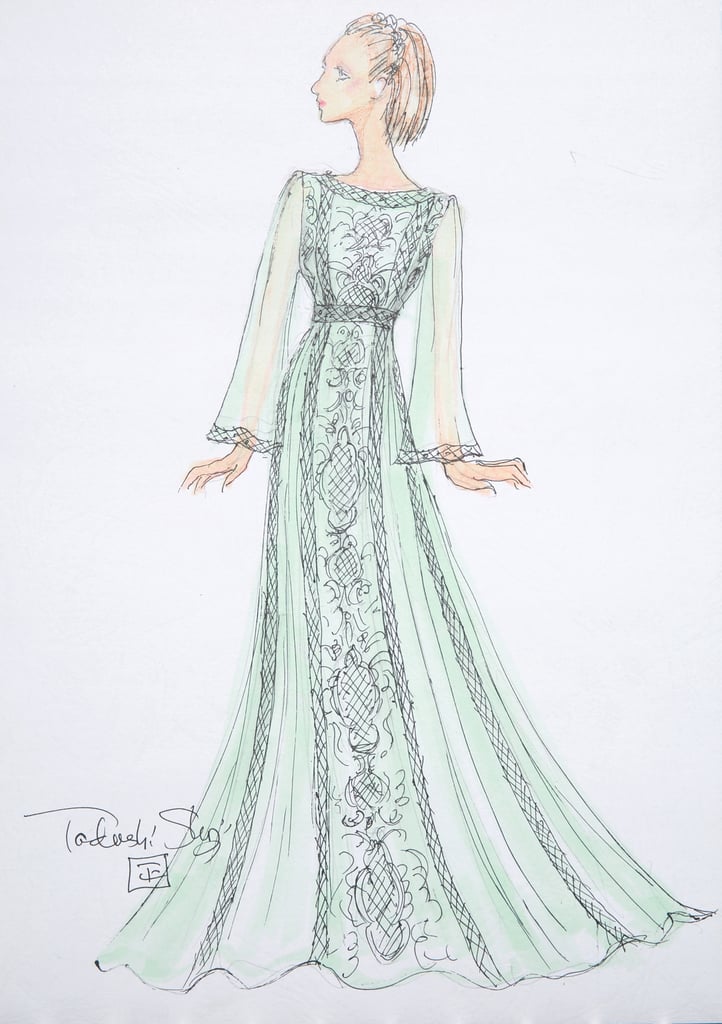 "The wealth and artistry of Venice." — Tadashi Shoji
Yoana Baraschi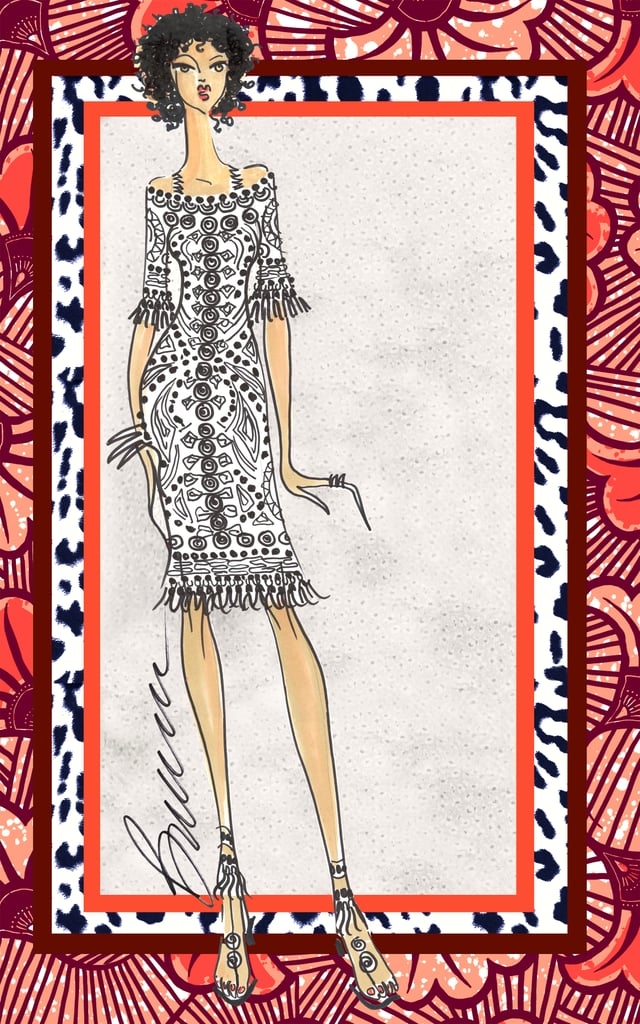 "African sunsets and the bold mix of colors, the aesthetic of the African continent." — Yoana Baraschi
Pamella Roland
"The fusion of Japanese design and landscape as seen in the gardens of Kyoto." — Pamella Roland
Perry Ellis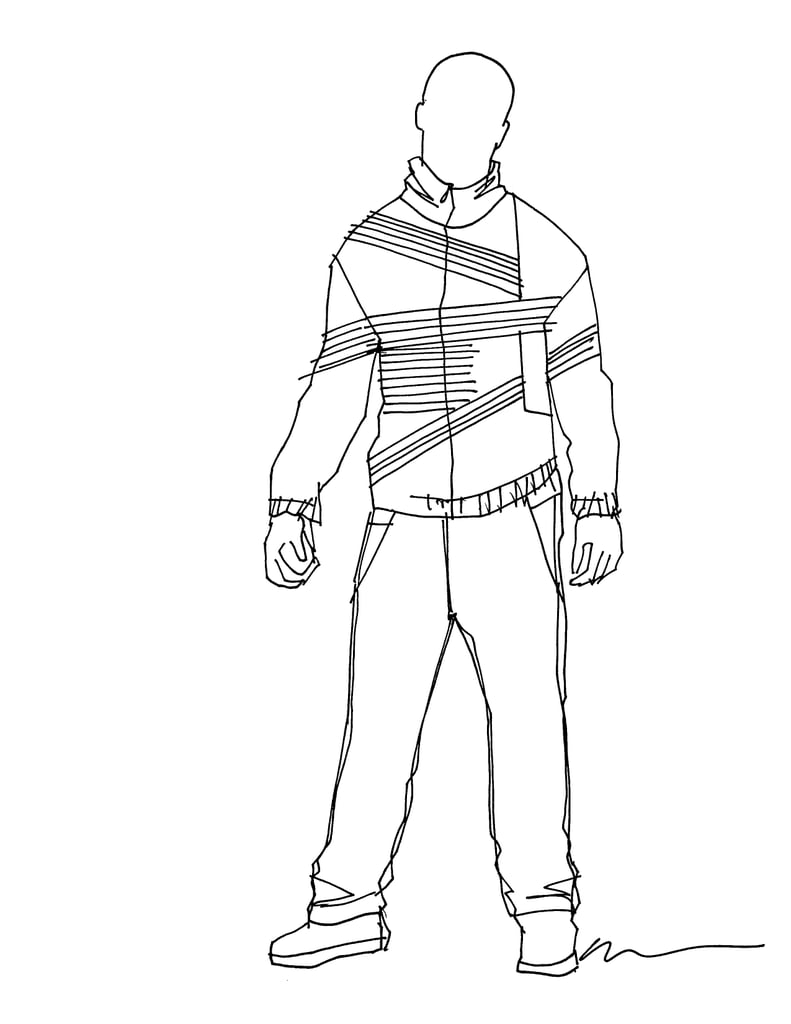 "The collection plays with the duality of sportswear fabrics in active silhouettes and performance fabrics in tailored silhouettes." — Michael Maccari, creative director of Perry Ellis
Katie Gallagher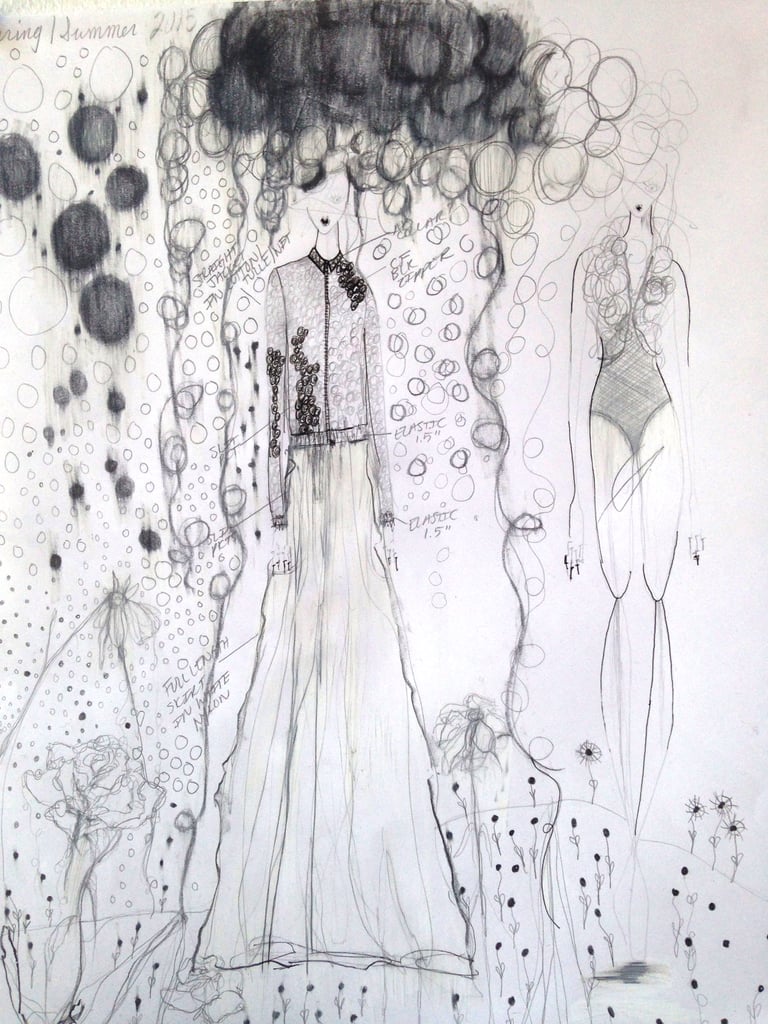 "Spring 2015 is titled Fantasm, the original spelling of the modern-day word phantasm, which describes something that exists in perception only." — Katie Gallagher
Degen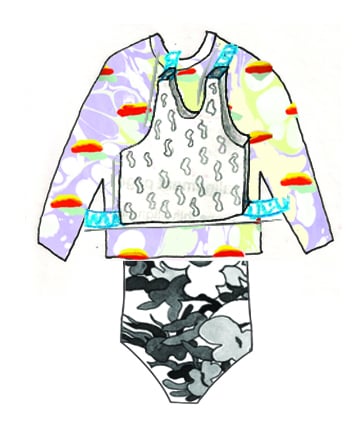 "Your brain is God." — Timothy Leary
Tse

"Shubuck." — Tina Lutz, creative director of Tse
ICB
Bibhu Mohapatra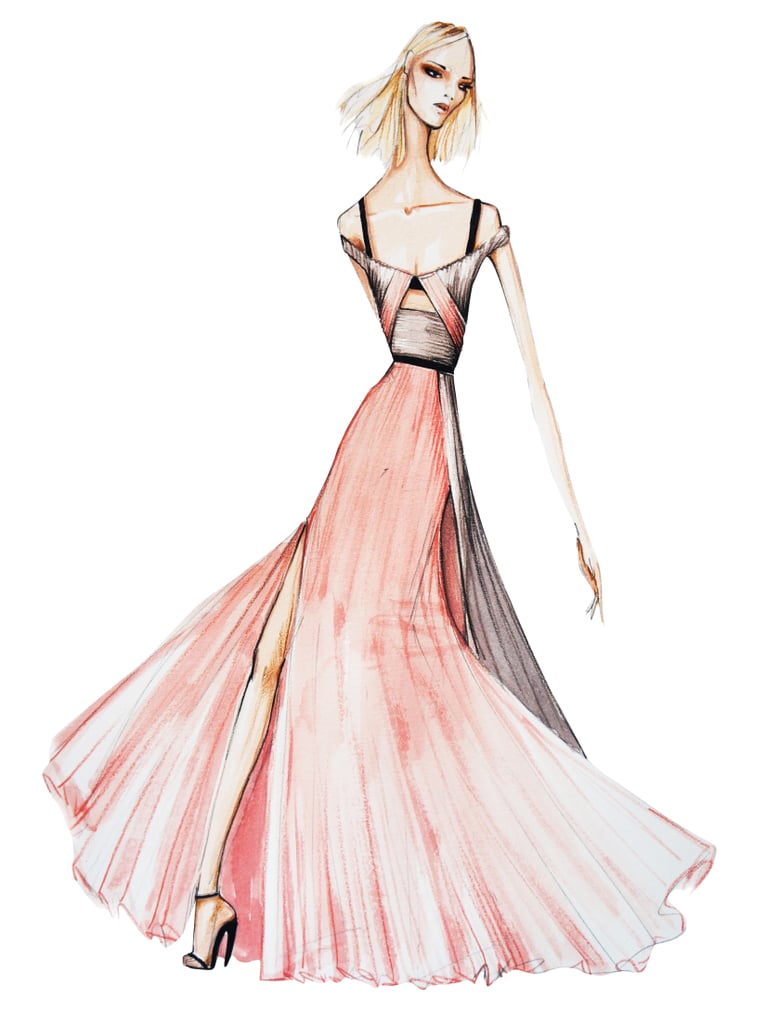 Christian Siriano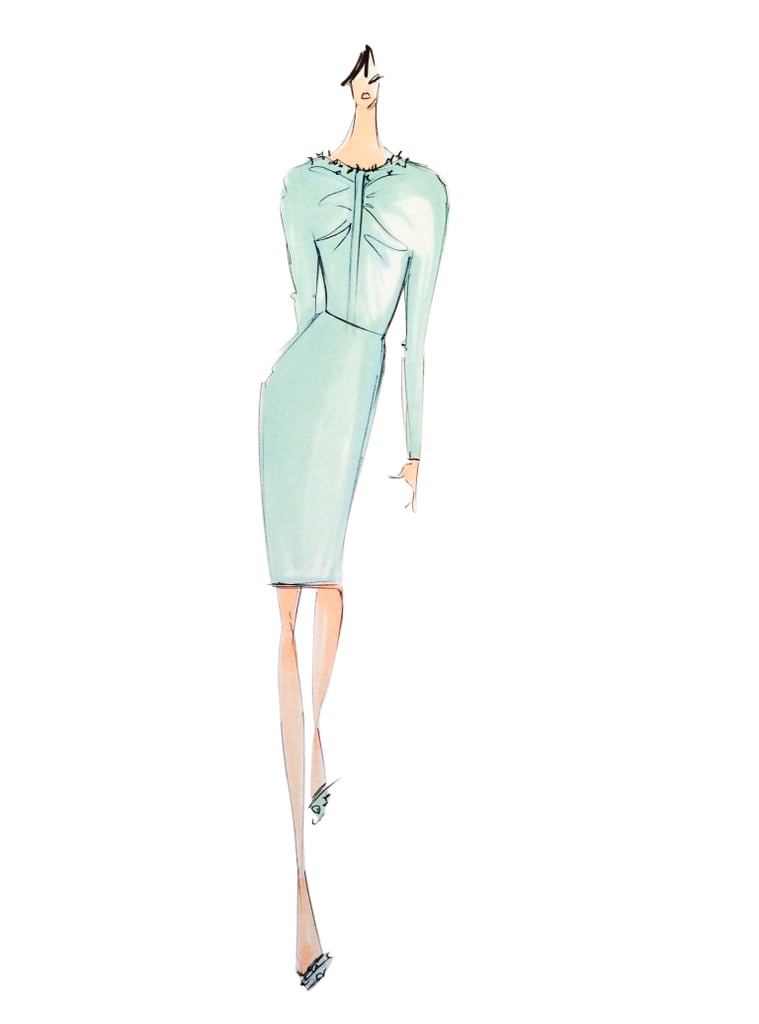 Cynthia Steffe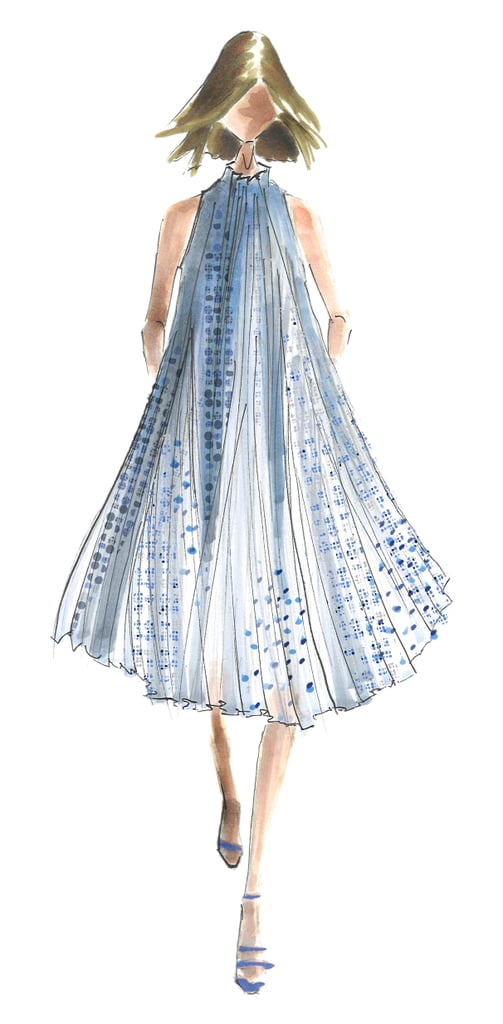 Daniel Silverstain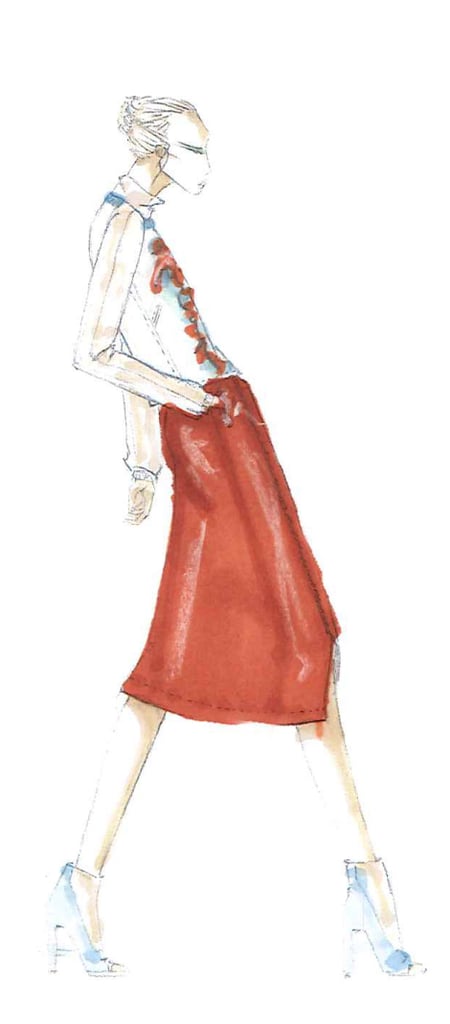 David Tlale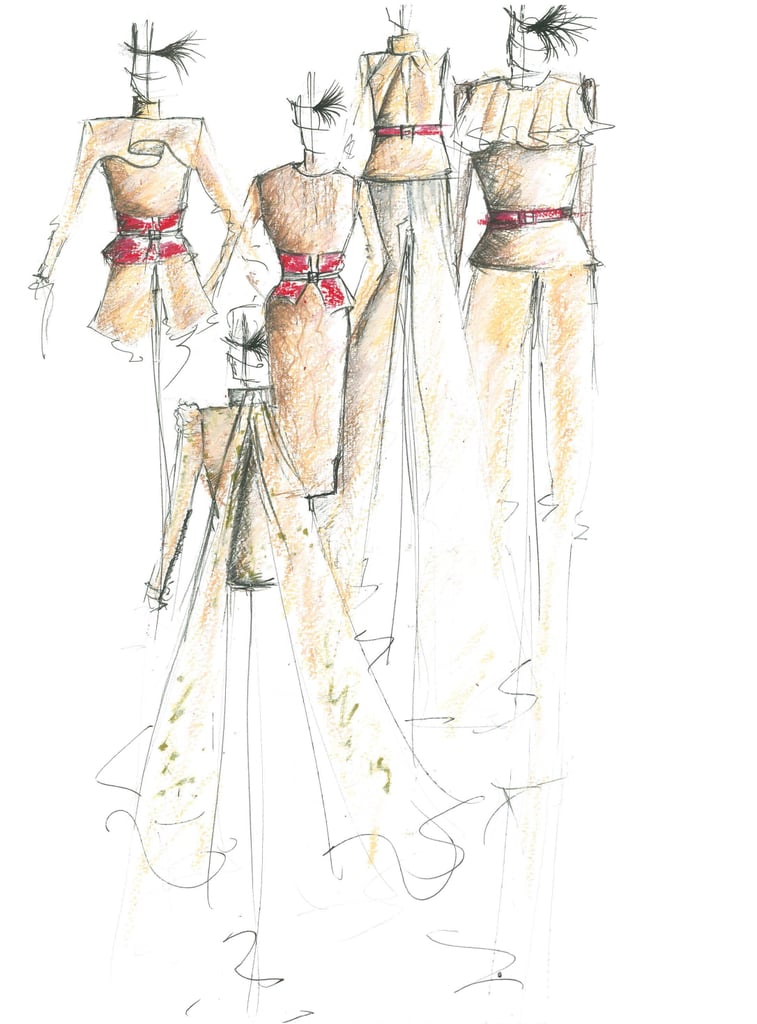 Ella Moss
Herve Leger

Jay Godfrey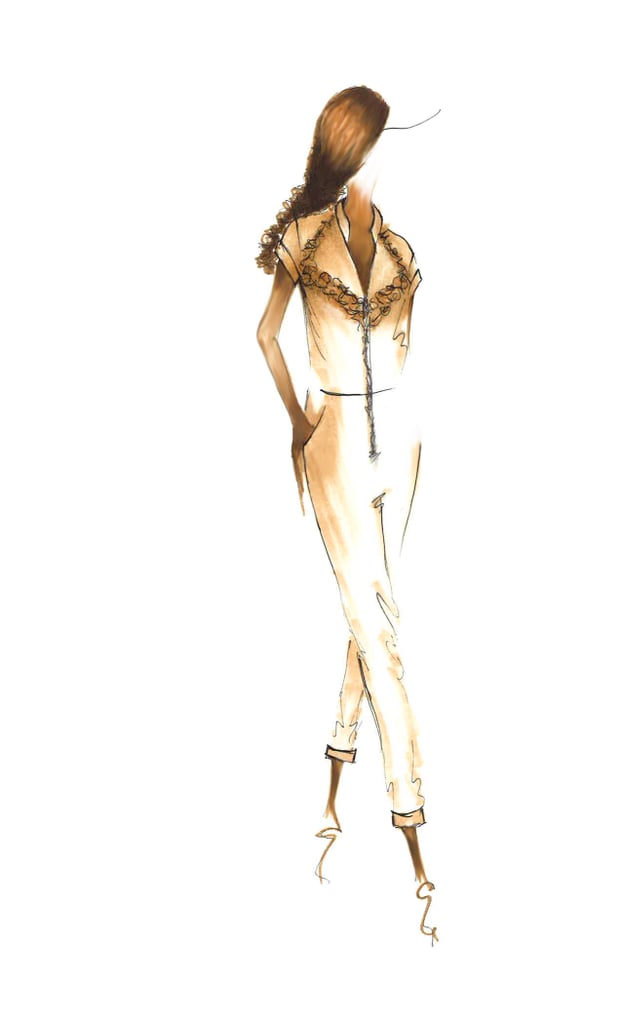 M. Patmos
Nanette Lepore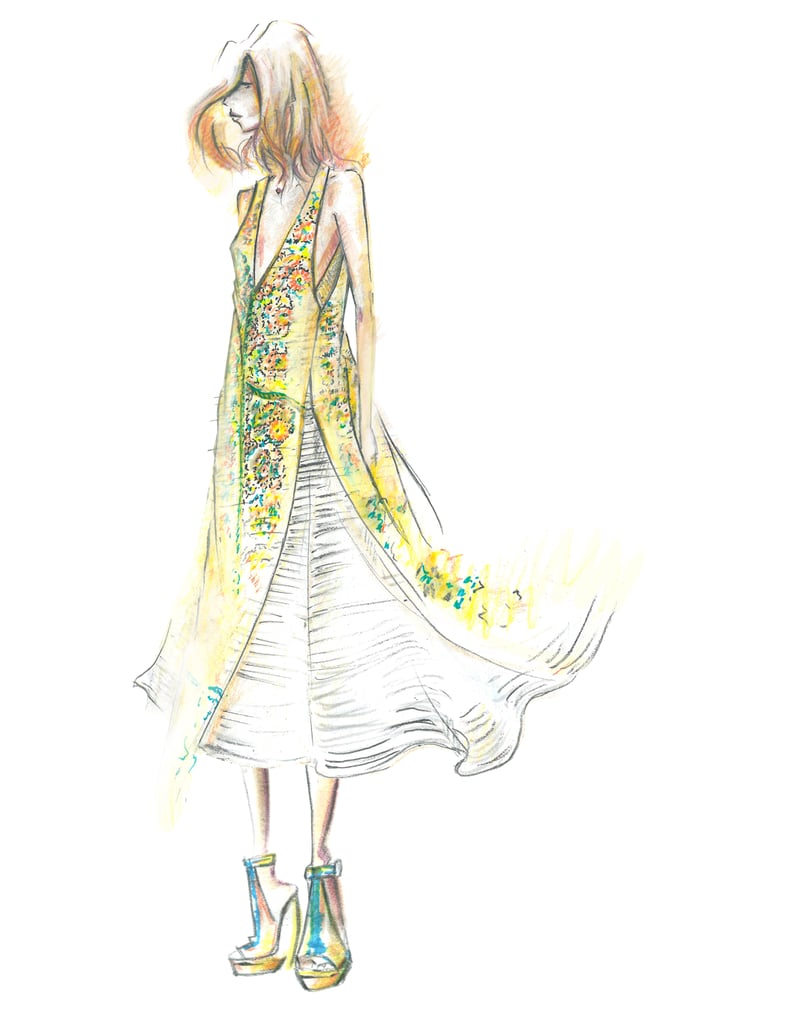 Rachel Pally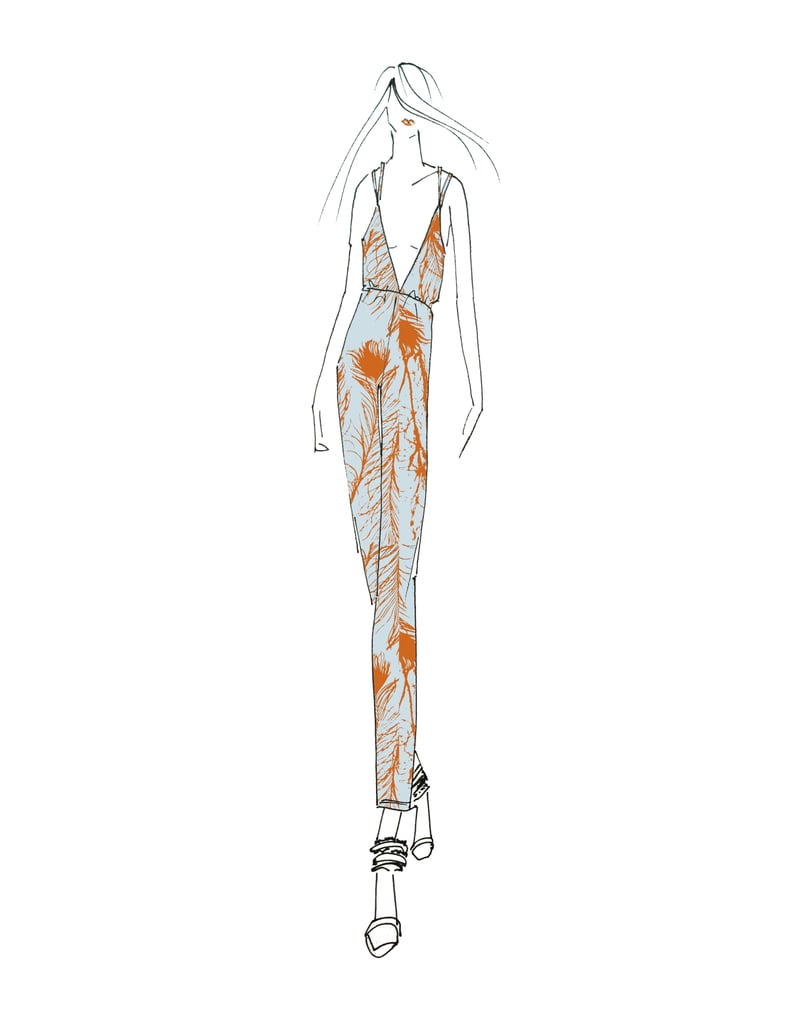 Tia Cibani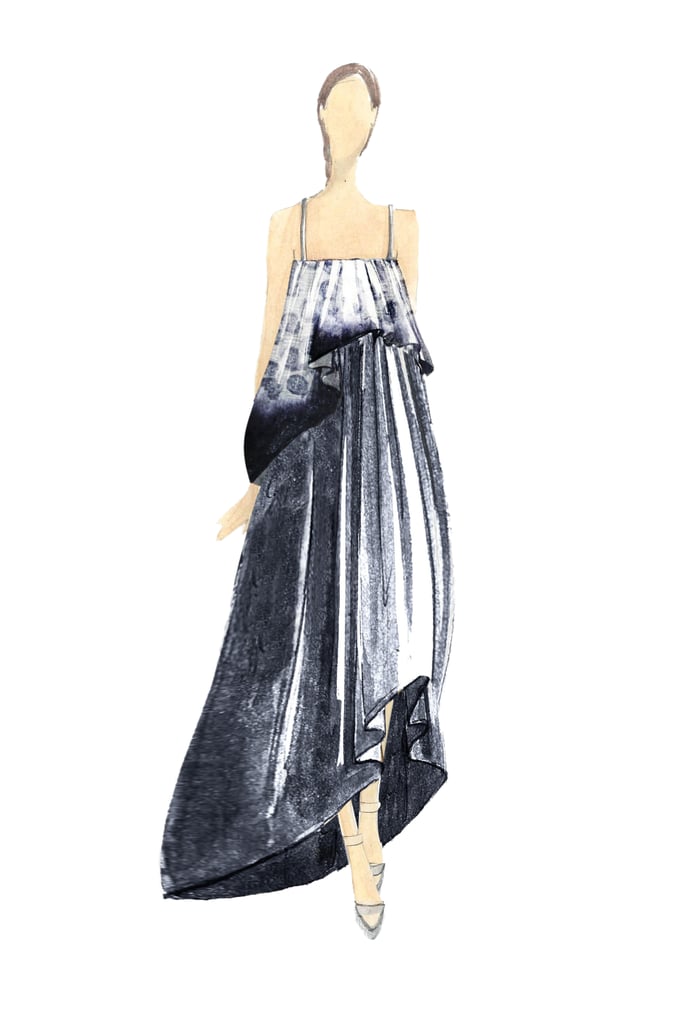 Trina Turk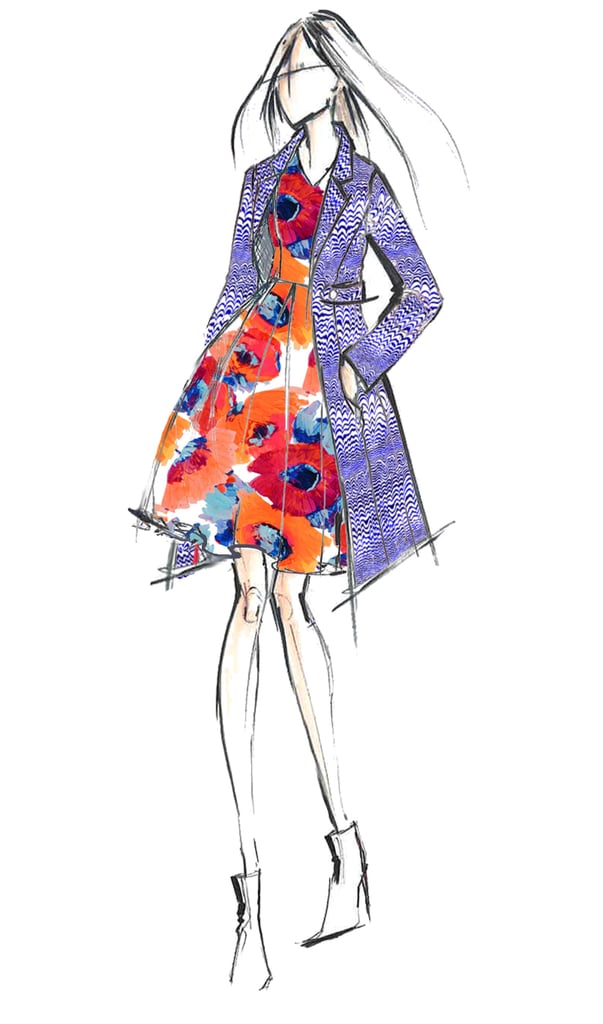 Whit NY