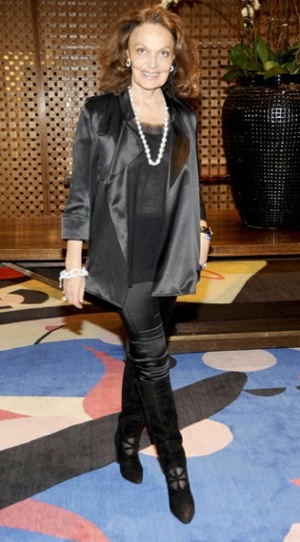 Diane von Furstenberg
has been empowering women since day one. Now she's taking her efforts a step further with the DVF Awards. "My mission in life is to empower women. I do it through my work, through my mentoring and through philanthropy,"
the designer said
. The first annual awards will take place at the United Nations on March 13, where four women will be recognized for their positive impact on other women around the world. Two work with
Vital Voices
, the "People's Voice" award will go to an American woman —
vote
for one of five nominees — and the fourth, honoring a public figure, will be unveiled at the ceremony. Each winner will receive $50,000 to help her continue her humanitarian work. Go Diane, way to use
fashion for a good cause
.