Dream Handbags 2012
50 Dream Handbags
Like us on Facebook
Lucky magazine is one of our favorite sources for great shopping tips. We're thrilled to share this fabulous story on the most covetable handbags from our friends at Lucky!

In the spring, our fancy turns to thoughts of arm candy...and we're not talking about a seasonal boyfriend. No, folks, it's bags we want—particularly of the outrageously-expensive, exotic-skin, richly embellished variety.
Click through the slideshow to peep some of our favorite current-season carryalls. These purses might be pricey, but any of them would make for a stellar investment piece.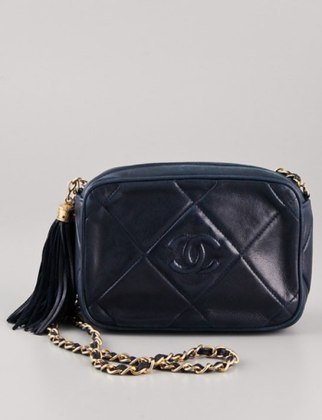 Pretty much the most luxe, classic carryall money can buy.

WGACA Vintage Chanel quilted cc shoulder bag, $2,970, shopbop.com

Click over to Lucky to see and shop the whole story.




For more fashion and style from Lucky, here are more Lucky stories.

Related Links:
Spring's Prettiest Plus Size Wedding Dresses
Hermès Makes Birkin and Kelly Bags Covered in Diamonds
The Best Bikinis For Spring Break